Ryanair fires 6 crew members for 'staging' viral photo of staff sleeping on airport floor in Spain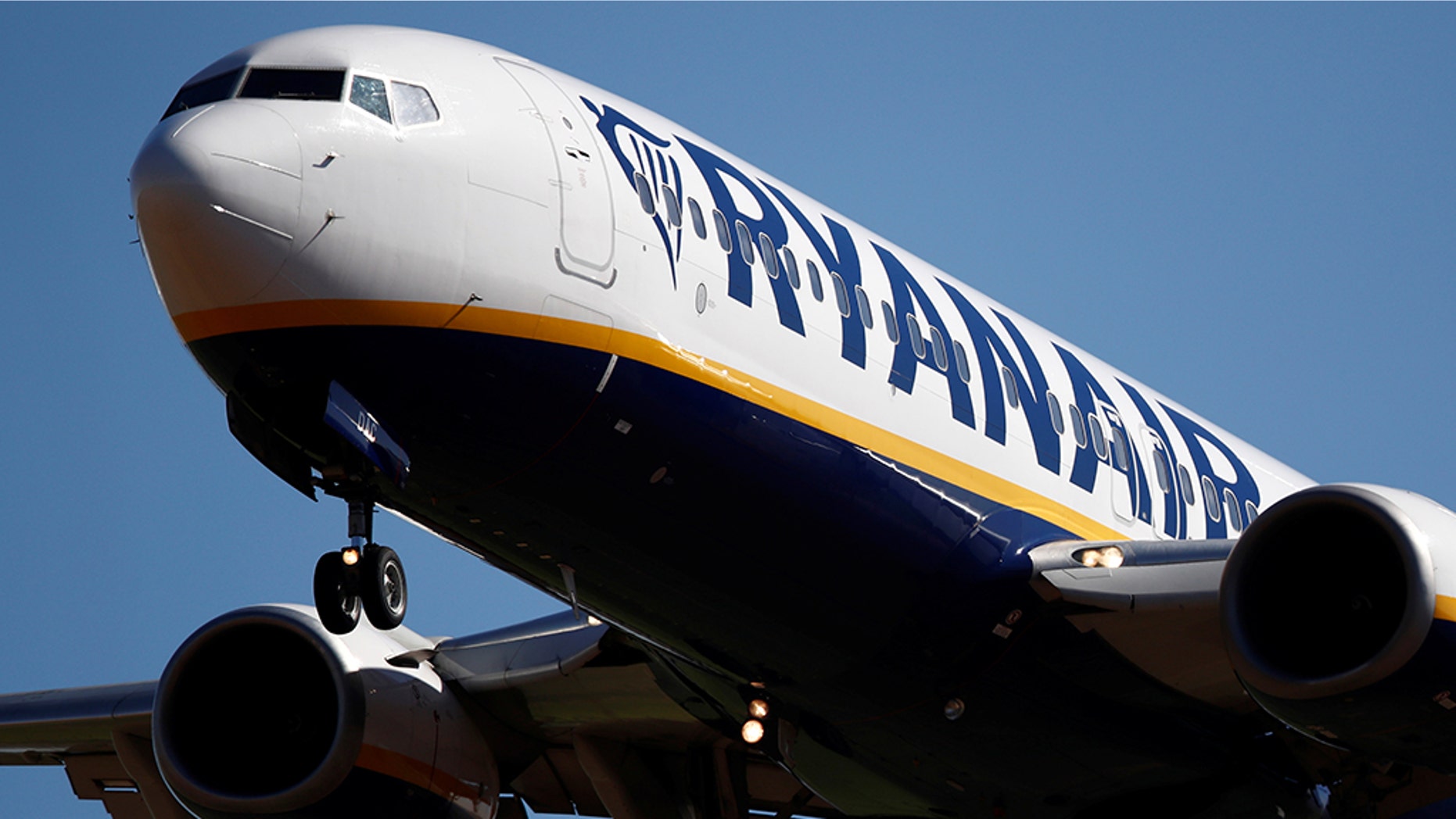 Ryanair dismissed six staff members after an alleged "staged" photo went viral showing them sleeping on the floor of an airport in Spain.
(Reuters)
Six Ryanair cabin crew members were fired after posing for a photo that showed them sleeping on the floor of an airport in Spain last month.
The six staff members were dismissed for gross misconduct this week, a Ryanair spokesperson confirmed to Fox News.
"All 6 cabin crew members in Porto were dismissed on [Monday, Nov. 5] for breach of contract on grounds of gross misconduct, after staging a fake photograph to support a false claim (widely reported in international media outlets) that they were 'forced to sleep on the floor' of the Málaga crew room, which was behavior which damaged their employer's reputation and caused an irreparable breach of trust with these 6 persons," Ryanair told Fox News in a statement.
RYANAIR CREW STRANDED IN SPAIN FORCED TO SLEEP ON FLOOR, UNION CLAIMS
Last month, a photo of a few crew members lying on the floor of the Málaga Airport in Spain went viral on social media. The picture also appeared on the Facebook group "Ryanair MUST Change" with a caption stating, "This is Porto crew last night stranded on the floor of Málaga crew room. They were diverted due to the storm and the company left them there."
Portuguese airline union SNPVAC, which represents the crew, said in a statement at the time that the crew members were "placed in a room, without the minimum rest facilities." However, the union confirmed that the staff was moved to a VIP lounge.
Ryanair said in an earlier statement that the photo was "clearly staged" and the staff was moved to the VIP lounge after spending a short time in the crew room.
RYANAIR SLAMMED FOR NOT REMOVING PASSENGER WHO USED RACIST LANGUAGE TOWARD SEATMATE
Last month, the airline tweeted a video from security cameras allegedly showing the crew members laying on the floor as someone took a photo of them.
"Ryanair exposes fake photo of cabin crew sleeping in crew room. Watch video here," the airline captioned the video.
However, the airline's attempt to "expose" the crew was called into question on social media, as the crew had seemingly been protesting the accommodations — which appeared to be metal chairs — that served as their other option for resting.
"Everyone already knew it was a protest picture you knuckleheads. The fact remains: You stranded four crews in an airport terminal for the night and made no discernible attempt to find them proper lodging or even food and water," one Twitter user wrote.
Source: Read Full Article