Photos of Hospitals That Are Abandoned Now (and the Bizarre Reasons They Were Left Behind)
Today, there are more state-of-the-art medical facilities than ever before — and we're willing to bet you know you're in good hands once you enter your doctor's office. It wasn't always this way, however. And over hundreds of years, there have been plenty of medical and psychiatric hospitals that have shut their doors for good.
Some of these hospitals have been closed simply due to lack of funds and workers — but others carry more sinister stories. Here are the creepy abandoned hospitals across the world and the disturbing reasons as to why they closed, including a location ravaged by Hurricane Katrina (No. 13).
1. Pripyat Hospital
Pripyat Hospital, abandoned after the Chernobyl incident | Sean Gallup/Getty Images
Why it was abandoned: Radiation from the Chernobyl nuclear accident
The 1986 Chernobyl accident stands as one of the worst nuclear explosions in history. And while today you can enter the Ukrainian city as a tourist and view all that was left behind by the hundreds of thousands of citizens evacuated, it comes with strict conditions you must obey. For those interested in where the sick went after the accident, look no further than Pripyat Hospital.
The Chernobyl Gallery notes Pripyat Hospital filled with casualties the day of the accident, and the first responders were the firemen of Pripyat. The hospital has since been abandoned due to radiation, but you can still see the firemen's uniforms in the basement today.
2. Letchworth Village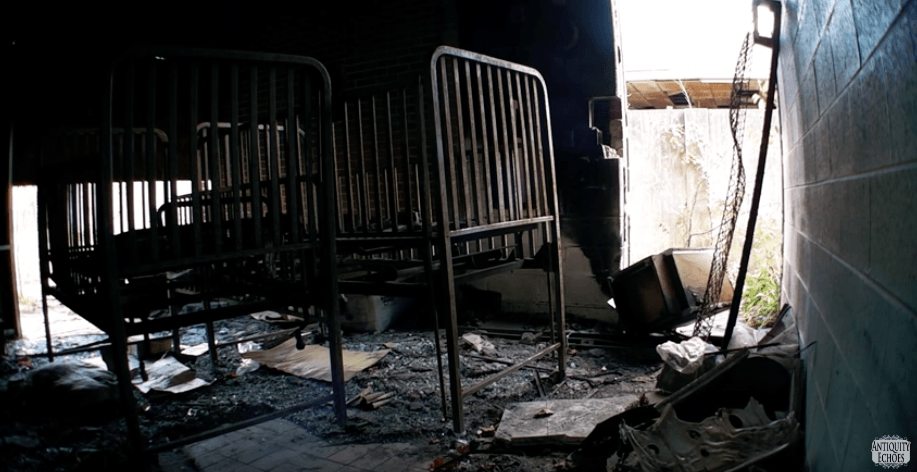 Letchworth Village, abandoned hospital | Antiquity Echoes via YouTube
Why it was abandoned: Reports of abuse and neglect 
Mental Floss explains Letchworth Village was created in New York back in 1911 in an effort to create a "utopian village" for those with mental illness. It housed about 4,000 patients, most of whom were children. There was hope that those who attended Letchworth Village would get new, progressive treatments to aid them — but decades later, many realized that wasn't the case.
In 1996, the hospital was closed due to reports of abuse and neglect that spanned for decades. Today, there are still beds, paintings and other items left behind by the children and workers who resided there.
3. Ellis Island Immigrant Hospital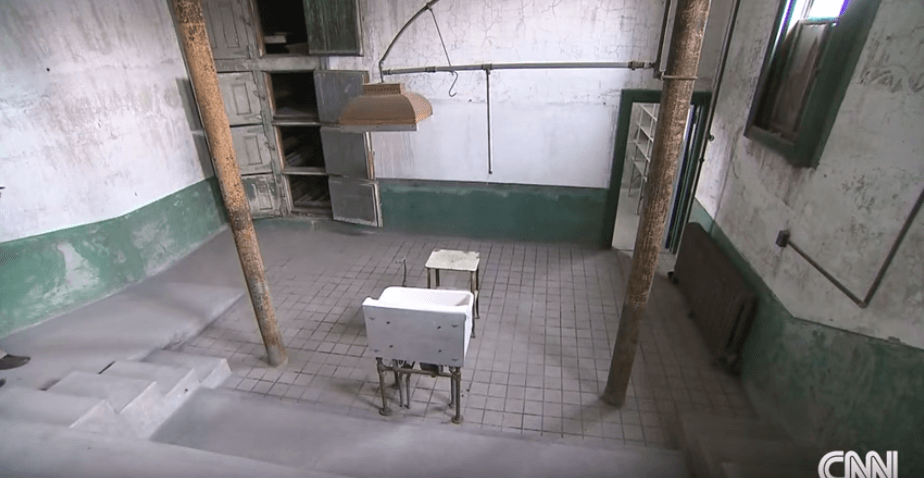 Ellis Island Immigrant Hospital | CNN via YouTube
Why it was abandoned: Fell out of favor after tightened immigration policies
In the early 1900s, those who landed on Ellis Island were checked out before entering New York — and those who needed medical attention were ordered to stay at the Ellis Island Immigrant Hospital. Smithsonian.com notes about 10% of all those who arrived on the island — that's about 1.2 million people — were admitted. They treated everything from measles to scarlet fever.
Unfortunately, by the '30s, the hospital, along with the island itself, was in decline. They shut their doors due to immigration policies tightening and having fewer patients come through, and 29 hospital buildings were totally abandoned.
4. Willard Asylum for the Chronic Insane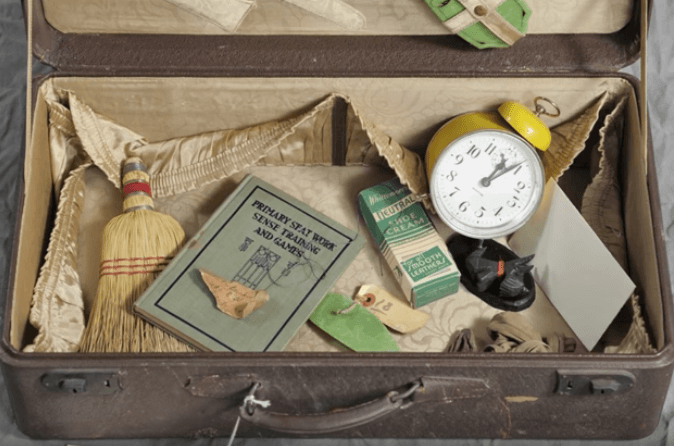 A suitcase left behind by a patient at the Willard Asylum | NC Channel via YouTube
Why it was abandoned: Horrible conditions
In the late 1800s, a New York surgeon proposed the idea of creating a state-run hospital for the mentally ill who were too sick to take care of themselves. The hope is that this place could provide rehabilitation, Atlas Obscura notes. Unfortunately, most of the patients never left. Instead, it was found that many were subjected to abuse while under the asylum's care. And when the patients would die, they were reportedly buried in graves across the street, Daily Mail Online reports.
Oddly enough, in 1995, an employee from the hospital found nearly 400 suitcases from the patients with their belongings still left inside.
5. Linda Vista Hospital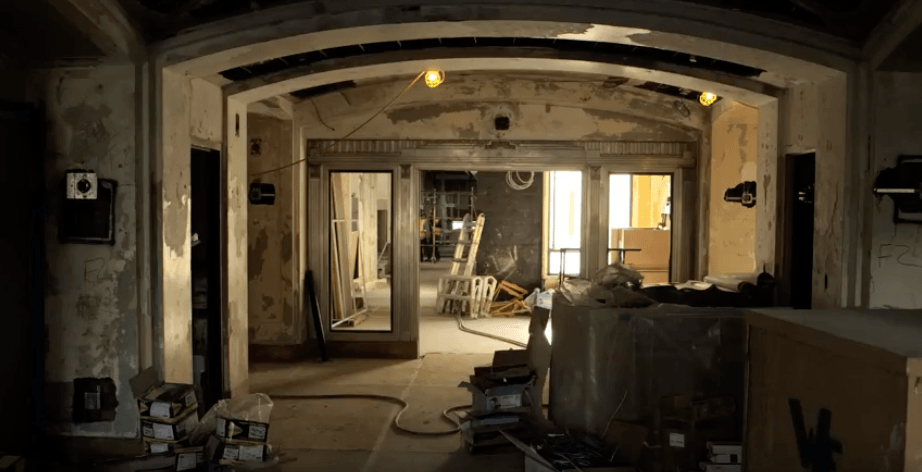 Linda Vista Hospital | AMCALhousing via YouTube
Why it was abandoned: Low staff and budget cuts
In 1904, Linda Vista Hospital was built by the Santa Fe Railroad Company specifically to take care of its employees who became injured on the job, LAist reports. But as the necessity for the railroad lessened over time, the hospital started to take in others who needed care from around the troubled neighborhood. Those who were victims of gang-related crimes and drug overdoses became the hospital's new regulars.
Sadly, after budget cuts and a thin staff, the hospital was closed and abandoned in 1991. It's since been turned into apartments — though many claim it's haunted.
6. Ypres Advanced Dressing Station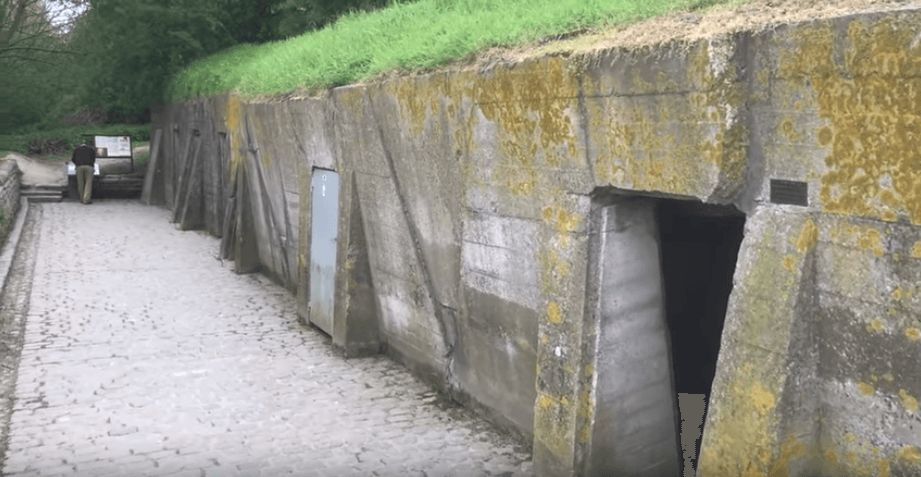 Dressing station from WWI | InRangeTV via YouTube
Why it was abandoned: Makeshift and temporary war hospital
Not all hospitals were built to last — and such was the case of this dressing station from World War I outside Ypres, Belgium. Mental Floss notes these concrete rooms were where casualties sought medical attention immediately after first being injured. It was also the first area that Germans attacked using toxic gas during warfare.
Canadian Lieutenant Colonel John McCrae was one of the doctors who worked here. He also watched his friend, Alexis Helmer, die here, and he subsequently wrote the famous poem, "In Flanders Field," to memorialize him.
7. Hudson River State Hospital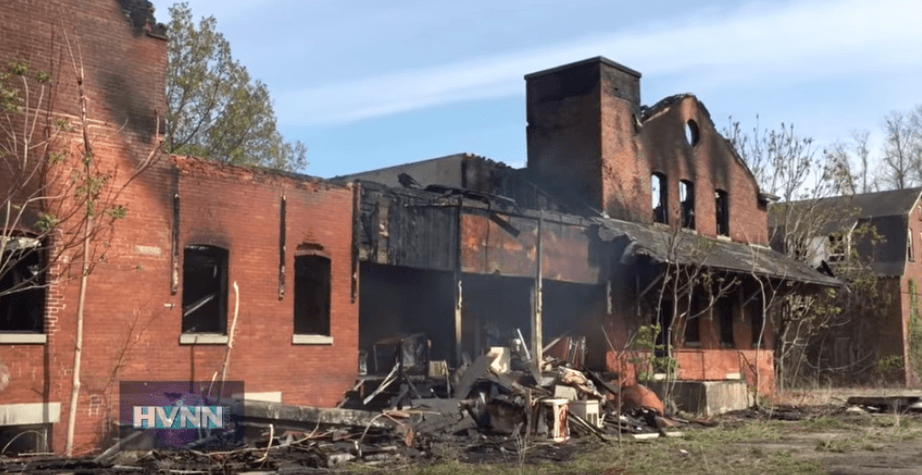 Hudson River State Hospital | Hudson Valley News Network via YouTube
Why it was abandoned: Bad conditions from insufficient funding
This New York state psychiatric hospital had all the right intentions, and it actually lasted quite a long time. Atlas Obscura reports the Hudson River State Hospital began operating in 1871 all the way up until 2003. It first accepted only 40 patients with the idea of creating "ideal sanctuaries for the mentally ill." The duo who created Central Park also helped construct the facilities.
Despite the promise of new treatment methods and the beautiful facilities, the large town population and lack of funding caused the hospital to shut down and become abandoned.
8. Pennhurst State School and Hospital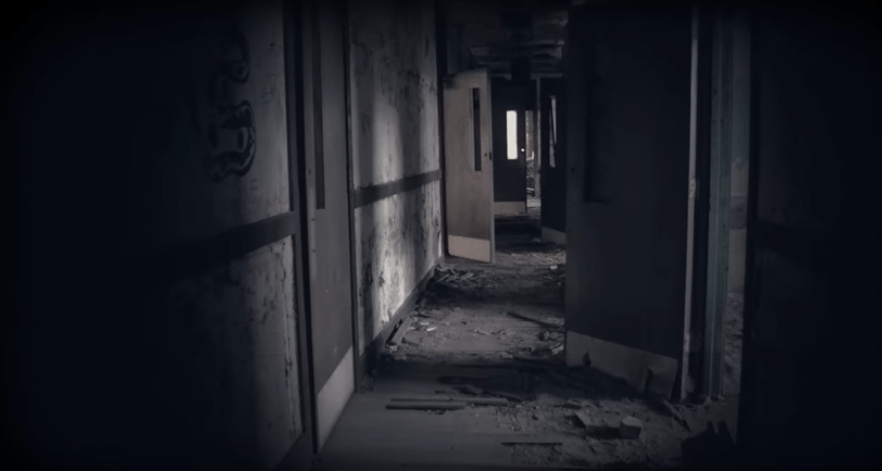 Pennhurst Asylum | BuzzFeedBlue via Youtube
Why it was abandoned: Overcrowding
You can visit Pennhurst during Halloween for a fun haunted attraction — and you also may take away a bit of history with you. Originally, this 1,400-acre site was created to keep the mentally ill away from mainstream society, PennLive reports. And while it was initially designed to hold up to 500 patients, it suffered from overcrowding very quickly. There was a point in 1946 when just seven physicians were tending to over 2,000 patients.
In 1987, the institution was officially shut down after the bad conditions from overcrowding were exposed. The buildings were abandoned, too, with all of the items from patients and hospital workers still left out.
9. Waverly Hills Sanatorium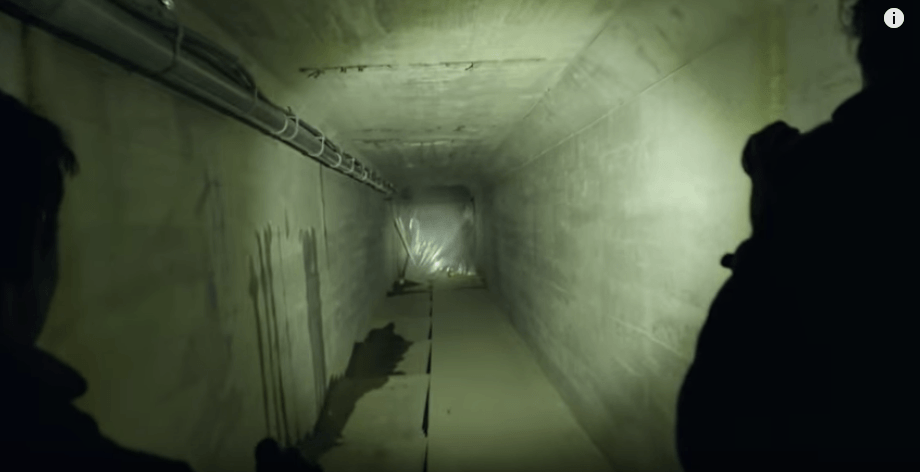 Waverly Hills Hospital | BuzzFeedBlue via YouTube
Why it was abandoned: Obsolete after a tuberculosis antibiotic was found
The early 1900s were a dangerous time for tuberculosis. The Waverly Hills Sanitorium in Kentucky was opened in 1926 to keep those sick with TB away from the general public. It serviced over 400 patients, and at the time, it was also considered to be one of the most well-equipped facilities. Unfortunately for some, once you went to Waverly Hills, you became a resident for life.
When a successful TB antibiotic was finally found, there was no need to keep the hospital going. And by 1961, everyone had left — and the building suffered from decades of vandalism and damages afterward.
10. Nocton Hall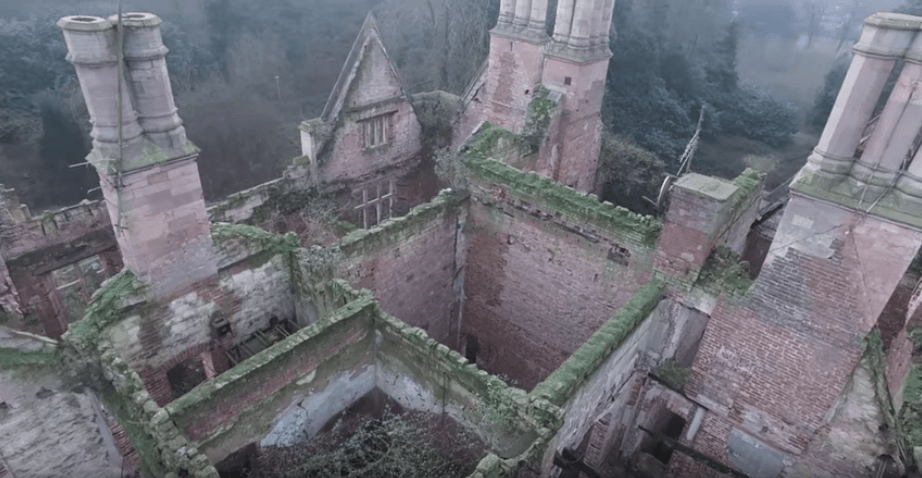 Nocton Hall | Above Air Media via YouTube
Why it was abandoned: No longer needed after the war
Thousands of sick and injured soldiers were treated from the start of World War I up until the first Gulf War in Nocton Hall, England. Today, Daily Mail Online notes Nocton Hall has since been vandalized and subject to arson after its abandonment. But in the '40s, the facilities found here were vital in keeping soldiers alive.
It was abandoned in the early '90s, and by the mid-'90s, the building was sold to become a residential home. Soon after that, however, it was abandoned once more, thus making it an easy target for vandals.
11. Cane Hill Hospital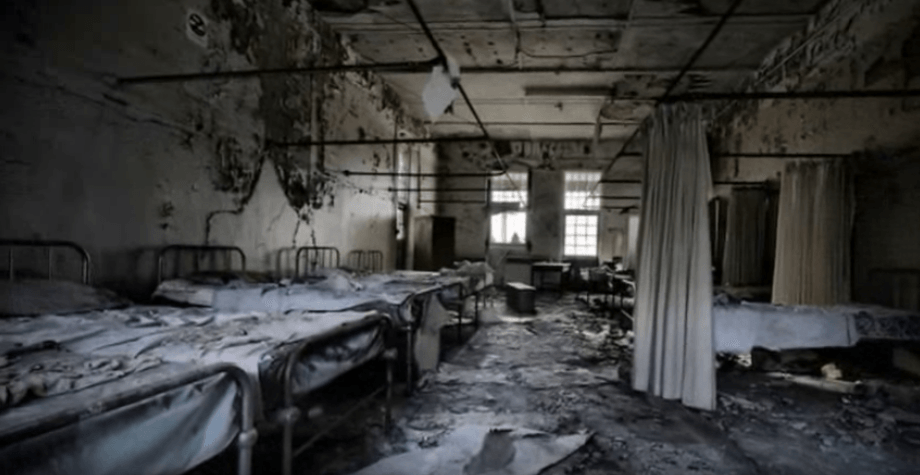 Cane Hill Hospital | Haunted Houses via YouTube
Why it was abandoned: The health minister wanted to close down asylums 
The Croydon Advertiser reminds us this hospital has seen some famous faces, as relatives of David Bowie, Michael Caine, and Charlie Chaplin all were treated here. Cane Hill Hospital opened in London in 1883, and by 1888, it reached full capacity for its treatment of the mentally ill. A large number of discharged servicemen who needed mental health help ended up going here after WWI and WWII.
By 1961, the health minister aimed to close asylums around the country, however, leading to the slow decline and abandonment of Cane Hill. Then, in 2010, what was left of the derelict facility was destroyed by a huge fire.
12. Medfield State Hospital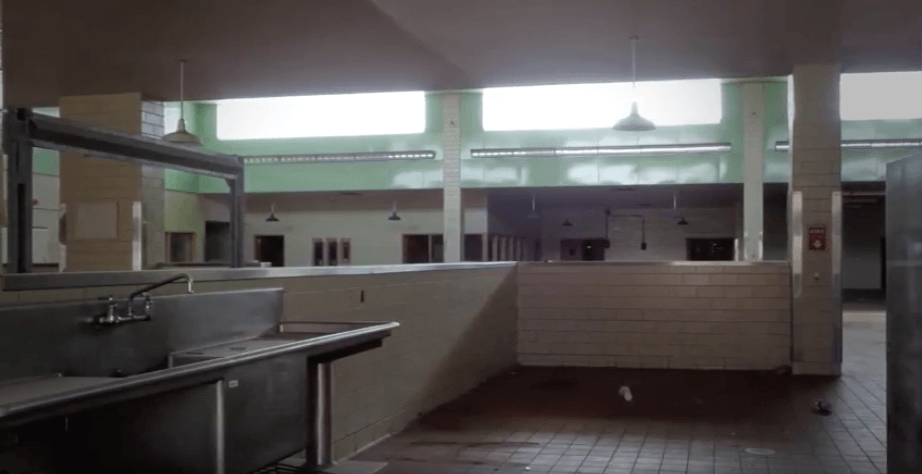 Medfield State Hospital | Urban Decay Photo via YouTube
Why it was abandoned: Dwindling number of patients
Unlike many of the other abandoned facilities on the list, you can still go to the Medfield State Hospital in Massachusetts to take a look around. Medfield Patch reports this asylum for the mentally ill opened in 1896 to help relieve the overcrowding of other state facilities. It was the first state mental hospital to be built with smaller, individual buildings to allow for more light and ventilation, too.
Unfortunately for the hospital, most of the patients moved on to halfway houses by the mid-'70s. The state closed the hospital when its number of patients dropped to under 200.
13. Charity Hospital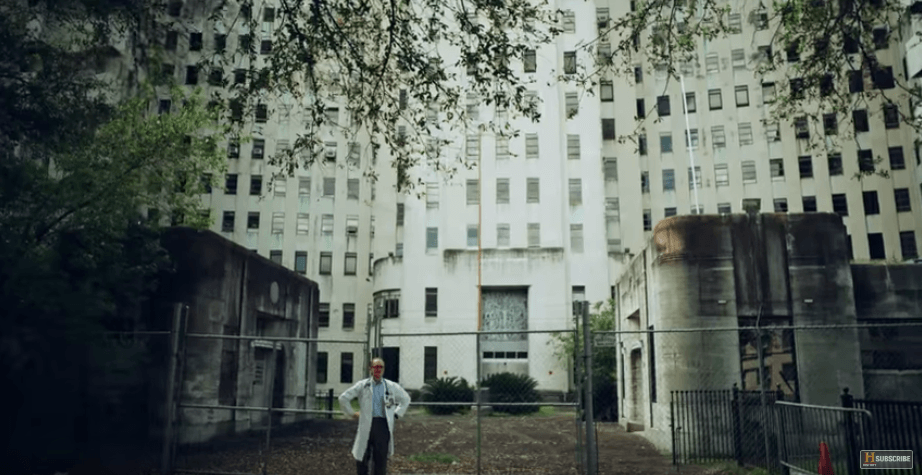 Charity Hospital | History via YouTube
Why it was abandoned: Damaged by Hurricane Katrina/lack of funding
Here's a hospital that was left behind in more recent times. The Huffington Post reports Charity Hospital in New Orleans operated for 300 years and was, at one point, the second oldest and largest free hospital in the history of the U.S. Unfortunately, it was damaged and flooded during Hurricane Katrina. And while there were efforts to get it running after the storm, state and federal funding decided to put their money elsewhere.
Over a decade after Hurricane Katrina and the remains of the hospital are still present. A new hospital has since been built a quarter mile away from this abandoned structure.
14. Southwest Detroit Hospital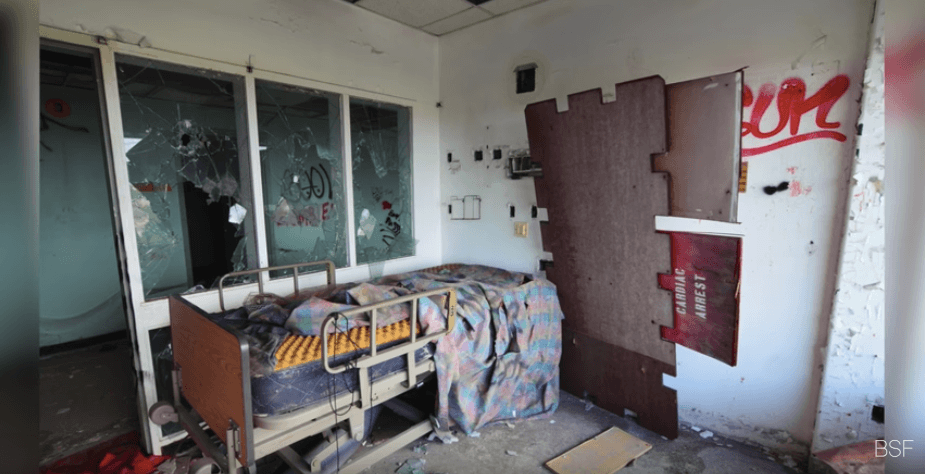 Southwest Detroit Hospital | Bright Sun Films via YouTube
Why it was abandoned: Fraud and lack of funding
This abandoned hospital in Detroit drew the attention of photographer Robert Johnson, SlipTalk notes, who brought this facility back into the public eye with his photos. In Bright Sun Films' YouTube episode of Abandoned, they explain that the hospital originally opened its doors in 1973. But it didn't last long, as it was shuttered in 1993 after lack of funding and poor quality of care.
The property was purchased again — but the facility was in horrible disrepair. The building was completely abandoned in 2007 after the new owners were suspected of fraud.
15. Trans-Allegheny Lunatic Asylum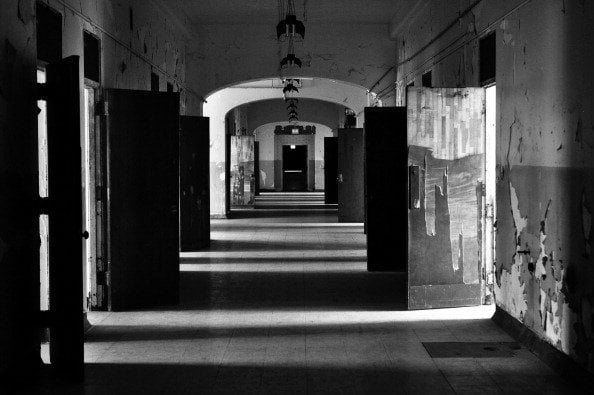 A hallway leading to patients' rooms is seen in the main building of the Trans-Allegheny Lunatic Asylum | Eva Hambach/AFP/Getty Images
Why it was abandoned: Changes in mental illness treatment and deterioration of the building
If you've never seen the outside of the Trans-Allegheny Lunatic Asylum in West Virginia, it's well worth a visit. It stands as the largest hand-cut stone masonry building in North America, and it took over 20 years to construct in the late 1800s. To help the chronically insane, it was also designed in a staggered way for optimal sunlight and fresh air.
In 1864, the hospital was open to patients — but it soon saw overcrowding. By 1950, there were 2,400 people occupying the space, leading to poor conditions. It was ultimately shut down and abandoned, and the local economy is reportedly still feeling the effects.
Check out The Cheat Sheet on Facebook! 
Source: Read Full Article