Whoopi Goldberg Defends Hasan Minhaj Embellishing Stand-Up Stories
"You wouldn't go to a Haunted House and say 'Why are these people lying to me?'" Minhaj said in his own defense. "The point is the ride. Standup is the same."
Whoopi Goldberg is weighing in after Hasan Minhaj admitted that he fabricated or embellished stories in his stand-up specials.
On Monday's episode of The View, the veteran comedian addressed the recent controversy surrounding Minhaj following a recent New Yorker piece in which Minhaj confessed to making up or exaggerating the truth about anecdotes he told in his stand-up routines.
Goldberg came to Minhaj's defense, sharing it's the "job" of a comic to often "embellish" stories.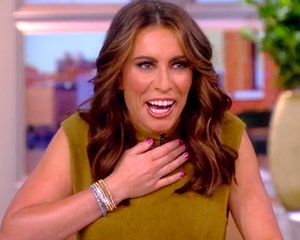 Whoopi Goldberg Shocks Alyssa Farah Griffin By Asking If She's Pregnant on The View
"That's what we do. That's what we do, we tell stories, and we embellish them," Goldberg, 67, said before sharing a personal experience in which someone believed one of the characters in her stand-up routine was real.
"If you're gonna hold a comic to the point where you're gonna check up on stories, you have to understand, a lot of it is not the exact thing that happened because why would we tell exactly what happened?" she continued. "It ain't that interesting!"
"There's information that we will give you as comics that will have grains of truth, but don't take it to the bank," Goldberg said. "That's our job, a seed of truth. Sometimes truth and sometimes total BS."
The rest of Monday's panel — including Sunny Hostin, Ana Navarro, Alyssa Farrah Griffin and Sara Haines — all agreed with Goldberg, with Navarro saying, "It's comedy, people. Lighten up!"
Unable to render YouTube Video.
Last Friday, The New Yorker published a piece titled "Hasan Minhaj's 'Emotional Truths," with Minhaj admitting to fabricating stories about his life in his stand-up routines, including his two Netflix stand-up specials: Homecoming King (2017) and The King's Jester (2022).
Some of the anecdotes the former Patriot Act host confessed to embellishing or making up included a family anthrax scare — in which he claimed his daughter was sent to the hospital — which he admitted was not true, and being detained by police when he was in high school after he got into it with an F.B.I. informant, which he also revealed didn't happen.
"Every story in my style is built around a seed of truth," Minhaj, 37, told The New Yorker. "My comedy Arnold Palmer is seventy percent emotional truth — this happened — and then thirty percent hyperbole, exaggeration, fiction."
Minhaj — who is being eyed to take over The Daily Show following Trevor Noah's exit — added of his stage performances, "The emotional truth is first. The factual truth is secondary."
Unable to render YouTube Video.
The writer of The New York article, Clare Malone, spoke to CBS News about the story and its impact, including the now-ignited conversation about whether or not a comedian's stories should always be true. (See her full interview, above.)
Minhaj addressed the authenticity of specific stories in a statement to Variety.
"All my standup stories are based on events that happened to me," he said. "Yes, I was rejected from going to prom because of my race. Yes, a letter with powder was sent to my apartment that almost harmed my daughter. Yes, I had an interaction with law enforcement during the war on terror. Yes, I had varicocele repair surgery so we could get pregnant. Yes, I roasted Jared Kushner to his face."
"I use the tools of standup comedy — hyperbole, changing names and locations, and compressing timelines to tell entertaining stories. That's inherent to the art form," he added. "You wouldn't go to a Haunted House and say 'Why are these people lying to me?' — The point is the ride. Standup is the same."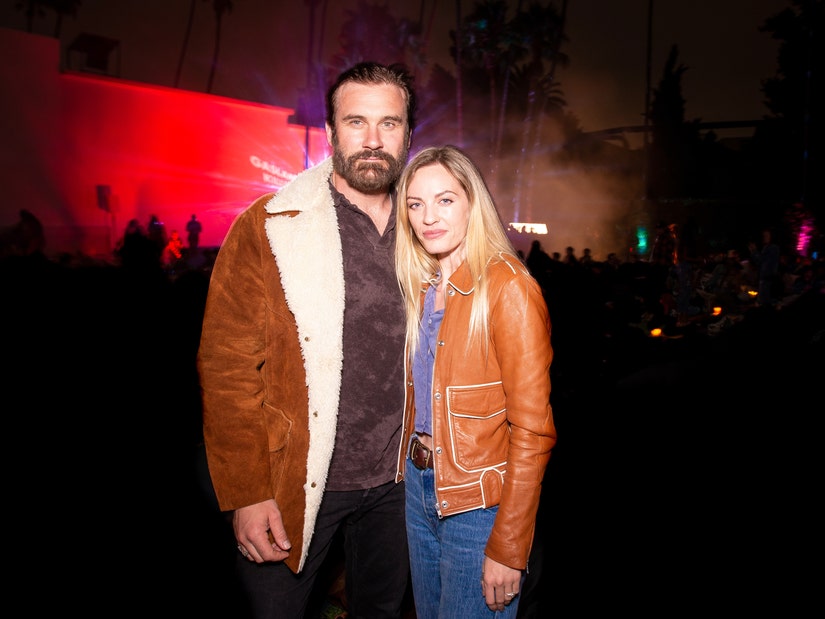 Source: Read Full Article