Ugh, Here Are 9 Reasons Why 'There's No 'I' in Threesome' Made Me Want to Literally Scream
Representation of ethical non-monogamy in the media is pretty sparse. Even when we get it, oftentimes, it banks on the shock value that people are consensually engaging in multiple relationships or it's just plain problematic.
HBO Max's new documentary There's No 'I' In Threesome proves to be the latter.
Before I really get into it, let me give you a brief synopsis: Filmmaker Jan Oliver Lucks and his fiancé, Zoe, decide to document their journey as they pursue ethical non-monogamy.
They decide to open their relationship for one year, with their wedding day concluding this little adventure. The couple then transitions from monogamish to polyamorous when Zoe begins dating Tom, the director of the play she's acting in.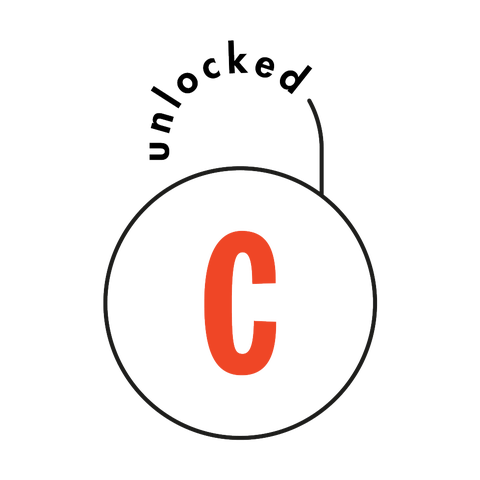 Now, as someone who has been involved in non-monogamous dating arrangements since I was 18, I know it's not easy to open your relationship. I've even started creating resources for folks pursuing ethical non-monogamy on my Instagram account because of it.
But it was incredibly frustrating to watch this couple navigate the newness of an open relationship and polyamory without doing the proper work. And basically, this documentary turned out to be a step-by-step guide on how not to open your relationship. It's bad. Like, bad-bad.
Let's talk about where they went wrong.
1. The film's title in and of itself is pretty problematic.
There's No 'I' In Threesome as a title for a movie on ethical non-monogamy is a slap in the face to those who practice it. One of the barriers ENM and polyamorous folks face is the idea that our lifestyles are all about sex. It's not.
Now don't get me wrong­, for some people, it can be. But while Ollie and Zoe intended to practice a "monogamish" open relationship, it became more than that. The title waters down the whole experience into a trivial sex act.
A post shared by Jan Oliver Lucks (@janoliverlucks)
2. It's delusional to think that you can only open your relationship for a year.
Maybe "delusional" sounds harsh, but that's exactly what it is. Ollie and Zoe are not going on vacation and having a few threesomes. They're embarking on a new lifestyle, one that changes the overall dynamic of their relationship. So after a year of openly dating other people, they expect to go back to monogamy once they're Mr. and Mrs. Lucks? It's ridiculous.
Of course, ethical non-monogamy isn't a one-way street. You can always turn back. Relationships tend to change, and some partners do have periods of open and closed relating. This can be due to many circumstances: a rupture in the relationship, the birth of a child, or, you know, a pandemic that advises we don't make out with every person we meet.
However, what really gets me in this circumstance is that the wedding date is the timeline they've set to end all openness—and that is such an arbitrary end date. It's also a self-imposed restriction that would cause resentment in most relationships. But hey, to each their own.
3. Ollie and Zoe don't follow their own rules that they, themselves set for each other.
In the first few minutes of the documentary, Ollie and Zoe state the rules of their "Monogamish Manifesto." The rules essentially claim:
But while describing the rules, Zoe shares how she's already broken them!!! At that point, she had already slept with a man. And this casual rule-breaking—with no repercussion—is something that happens constantly in the film.
Now, negotiation is a big thing in ethical non-monogamy. Many couples do end up changing their rules and agreements, many times actually. However, there is no indication in the film that Ollie and Zoe have real conversation about changes in the relationship. One person simply makes a decision and the other one just goes along with it—whether or not they agree.
4. The boundaries and explicit consent aren't super clear.
Ollie and Zoe have trouble with boundaries and enthusiastic consent in many situations. Ollie walks up to a Grindr date, already filming, and asks, "can I film you?" His date says no, looking visibly irked. An hour or so later, Ollie reports that the date didn't go well. "I shouldn't have filmed," he says. Obviously!
The boundary issue is most obvious in a disheartening scene where Zoe gushes to Ollie about Tom, the new guy she's seeing. Ollie asks her if Tom will just be a fuck buddy. She says, "no, I think it's going to be more than that." And yet, there was no ask involved. She simply changed the relationship on her own.
5. They don't seem to research anything.
We can talk about the scene where Ollie thinks douching is filling your anal cavity with a bunch of water, holding it for as long as you can, and then bolting to the toilet to expel.
We can also talk about the cringe-y scene where Zoe and Ollie acquire a flogger and attempt impact play with wrists so limp, I fear they may detach.
A little Google could've solved these issues, but alas, I don't think research is their forte. And that's unfortunate because you can't really pursue ethical non-monogamy without it.
Ethical non-monogamy requires that we unlearn toxic monogamous scripts, and it's imperative to acquire those skills before you open your relationship. This is why Zoe and Ollie ultimately ended up flailing in passive aggression the whole time. They don't equip themselves with the tools to succeed.
6. Ollie and Zoe love to say "We're so great at communication," but they're not.
Every time the couple gets caught up in jealousy, you can see the two of them processing their feelings. When one checks in on the other's feelings (love this), the other person simply downplays their emotions (not good, not good) or says "Well, jealousy is natural and I just have to work through it."
Good communication is not simply sharing your feelings with your partner. It is actively listening, comprehending, and coming to common ground. Instead, Ollie never advocates for himself and Zoe thinks everything is okay.
7. They emulate monogamous thinking in an open relationship.
Zoe tries to convince herself out of loving Tom by explaining to a friend that he's not "husband material." Her reasoning: He just got out of a bad relationship, he doesn't want to have kids, and she loves Ollie and would never want to leave him. This is an example of the compulsory monogamy effect. For some reason, Zoe cannot fathom the idea of a world where she has kids and two partners. She doesn't even consider the option.
Emulating monogamous thinking in non-monogamous relationships dooms them from the start. Unless you have a very strict monogamish or open relationship, you need to expand your worldview. You need to be able to visualize the world where ethical non-monogamy is normal for you. Instead, Zoe diminishes Tom's value in her life because he is not intended to be permanent.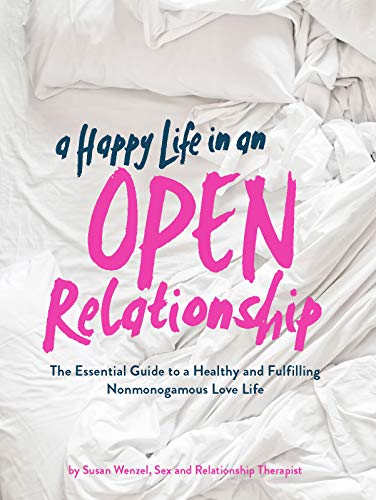 8. Secondary partners are sidelined.
This is where the partnership between Zoe and Ollie gets unethical. Their secondary partners are distinctively aware of the fact that these relationships are temporary. Ollie is relatively good at enforcing boundaries with his partner, Siobhan. Zoe, however, indulges Tom a bit too much. She's the one who pushes Ollie and her relationship status from an open relationship to polyamory because of her feelings for Tom.
Zoe leads Tom on, and Tom continues to be in a relationship with her, likely hoping she leaves Ollie or decides to change her mind about the relationship's deadline. Yikes.
9. This film provides more fuel for folks who criticize ethical non-monogamy.
Time for the spoiler: Ollie and Zoe break up. This really shouldn't come as too much of a surprise, given everything I've outlined above.
But the fact that their relationship ends is not what I take issue with. In fact, Ollie and Zoe's relationship is the reality for many folks who pursue ethical non-monogamy. They don't communicate. They act shady. They break up.
It's true, many people try to open their relationships and fail.
But what I have a problem with is this: Many people who are against ethical non-monogamy are going to watch this documentary, cosigned by HBO Max, and say, "See, this is exactly why ethical non-monogamy is wrong."
They're not going to understand that this is just Ollie and Zoe's story. Why? Because it wasn't exactly framed that way. Ollie literally says, "You can't have your cake and eat it."
And I promise, that is absolutely not the case.
Source: Read Full Article