Twitter Is Dragging Rita Ora for Lip Syncing and It's SO Painful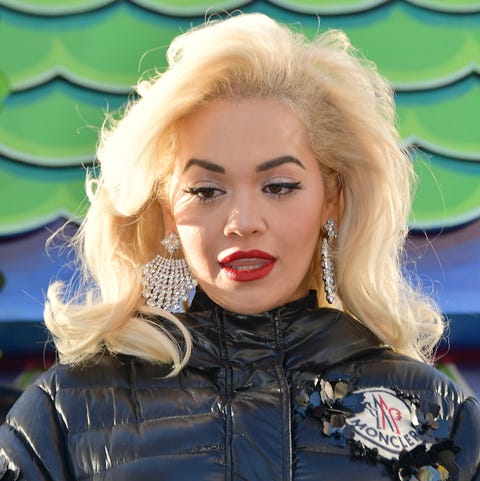 Rita Ora just performed at the Macy's Day Thanksgiving Parade, and oh boy. It did not, um, go well. To be fair, it is absolutely freezing in New York City right now, so expecting anyone to belt it out IRL is insane. Also insane? This video:
Yikes Rita Ora caught lip synching at #MacysParade pic.twitter.com/nkd4w9VKRM
So, it appears as though Rita was listening to a track of her song with a major delay, because that is the only reasonable explanation for what my eyeballs are currently witnessing.
And to be fair, John Legend says everyone has to lip sync during the parade due to sound issues:
Fun fact. We all have to lip sync on this parade because the floats don't have the capacity to handle the sound requirements for a live performance. Hope y'all enjoyed it anyway. Know that if you come to my shows, the vocals are 100% live! https://t.co/C2bGj63AF6
Either way, Twitter is SHAKEN TO ITS VERY CORE:
Happy Thanksgiving to the fine folks in the NBC control room who keep panning away from Rita Ora's face because her lip-synch is off by a solid four bars.
This Rita Ora lip-syncing #MacysParade pic.twitter.com/w48jleOiWF
When you miss your lip sync cue. Oh Rita Ora… #MacysParade pic.twitter.com/XwKWRONFfN
I was almost 90% sure that I am existing in reality, but after seeing Rita Ora lip sync her song off cue on a Krazy Glue float I'm not so sure
Everyone watching the Thanksgiving parade to Rita Ora pic.twitter.com/ut9ekMzucN
oh no rita ora forgot her cue & is now off on her lipsinging #MacysParade pic.twitter.com/TvcJHqbvY0
watching Rita Ora fail at lip syncing and the camera people having to cut away from her made my #MacysDayParade
Rita Ora missing her cue for the lip sync and forcing the camera crew to only use wide shots is the highlight of the parade for me.
Rita Ora's lipsynching i CANT BREATHE
Welp. Happy Thanksgiving everyone!
Source: Read Full Article