Tony Bennett's Son Danny and Wife Susan Reflect on Singer's Final Days and His Last Words
"He just really wanted to be remembered as a nice person," said his wife, Sarah. "And I think all the outpouring of love from people that we know and love to complete strangers has proven that."
Iconic singer Tony Bennett passed away last month at the age of 96, and his wife and son are opening up about his last few days, including the final song he sang before his death.
While speaking with Today, his son Danny, 69, and wife Susan, 56, opened up about their love for the late singer, as they reflected on how he "didn't just light up the room, he loved the room."
"He said it until the day he died," said Danny. "It's all about love."
"We just absolutely loved each other and he was my life," added Susan, who married Tony in 2007.
"Even just a couple days before, he was singing," revealed Susan. "We were getting him up to exercise and so it was easy to just latch on to the piano. And I said, 'Tony, why don't you get up and you can sing.' You know, any excuse to just get him up."
"So he sang, 'Because of You.' Literally that was the last song he sang," she shared.
The song is the one which launched the crooner's career back in 1951.
"Of course, it bookends his career, just musically speaking," noted Susan. "It was his first hit and it was literally the last song that he sang, but the music never left him."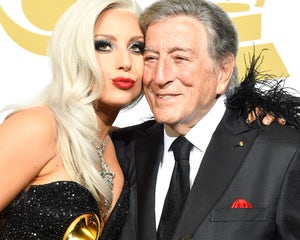 Lady Gaga Pays Tribute to 'Real True Friend' Tony Bennett
Danny also shared his father's last words to him.
"His last words to me were, 'Thank you,'" said Danny. "Can't say it better than that."
As for Susan, his last words to her were that he loved her.
"He would wake up every day and still say that," said Sarah. "He woke up happy every day, even if he had a bad day or night, you know, he didn't remember it, that was the only blessing. He woke up happy like, 'Susan, you're the best thing that ever happened to me."
Despite being a beloved singer, he didn't want to be "remembered as the best."
"He just really wanted to be remembered as a nice person," she said. "And I think all the outpouring of love from people that we know and love to complete strangers has proven that."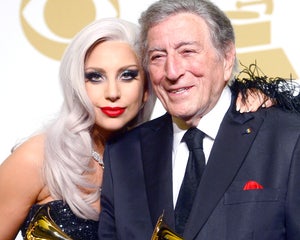 Tony Bennett to Perform with Lady Gaga For 'One Last Time' Amid Alzheimer's Battle
Source: Read Full Article