This pediatrician will be the only female doctor serving in Congress
Democrat Dr. Kim Schrier will become the only female doctor serving in Congress after the pediatrician flipped a U.S. House seat blue in her state of Washington.
Schrier faced off against Republican Dino Rossi, a businessman and former state senator after Republican Rep. Dave Reichert, who previously held the seat, decided not to seek re-election for the 8th Congressional District in Seattle.
In a Facebook post, Rossi conceded stating, "I believe we ran the best race that we could have run this year and left it all on the field. I look forward to returning to my life as a husband, father, neighbor, and volunteer."
Schrier's victory is a big win for Democrats. Washington State's 8th Congressional District has been consistently held by Republicans, though Democrats have been eyeing it for years.
Schrier is one of the more than 100 women elected to join Congress after this historic midterm election cycle. At least 98 women were elected to the House of Representatives – 84 Democrats, 14 Republicans — and 12 will join the Senate — 10 Democrats, two Republicans.
"Good Morning America" followed Schrier during her campaign in July for The Women Who Run series profiling first-time female candidates.
A mom and pediatrician for nearly two decades, Schrier participated in the local Women's March after President Donald Trump was inaugurated, and regularly called her congressman to express her concerns with the new administration in the first few weeks and months of 2017.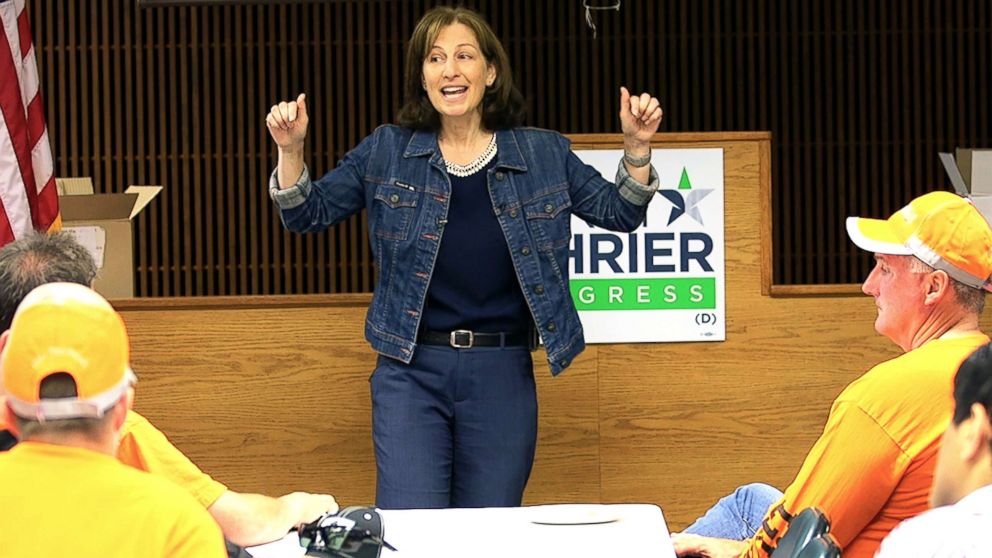 Schrier also suffers from Type 1 diabetes, a pre-existing condition. So she felt particularly disturbed by the Republican health care bill introduced last year, which would roll back the Affordable Care Act including protections for people with pre-existing conditions that prohibit insurance companies from denying coverage based on a previous diagnosis. At the time, Republican Dave Reichert, a seven-term congressman, wasn't holding many town halls. So she went to his office hoping to talk to him.
Schrier said she was greeted by his staff, but despite telling them her concerns about the bill, Reichert voted for the bill in committee.
"That was really the last straw, for me, because we all deserve better," Schrier told a crowd of union workers during a campaign event last spring. She talked about needing Congress as a check on Trump, too.
"Reichert wasn't doing it, and so I decided to run against him," she said to the crowd. "That's why I'm stepping up."
The way Schrier talked about the 2016 election as a turning point was similar to dozens of other first-time female candidates around the country who also decided to put their other careers on hold and run for office.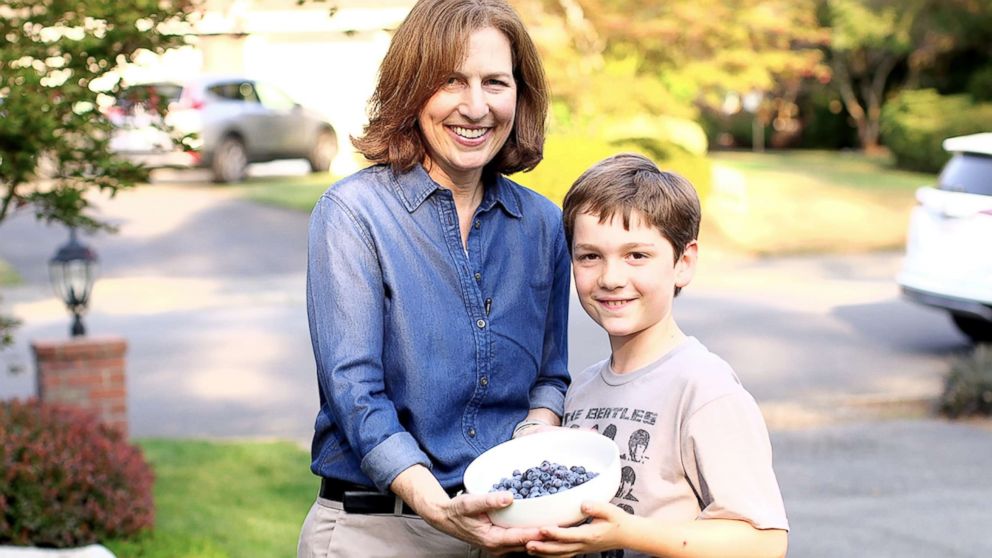 "I am a pediatrician through and through," Schrier told "Good Morning America" during an interview at her home in Sammamish, Washington. "My life, as I envisioned it, was to take care of children and teenagers in my practice and simply retire and then teach medicine."
"But I think this is one of those moments in history when we're all going to look back and think 'OK, what did we do after the 2016 election?'" she continued. "'What did we do when we saw divisiveness in our country, when we saw attacks on women's reproductive health care, when we saw attacks on our health in general? Were we on the correct side of history?'"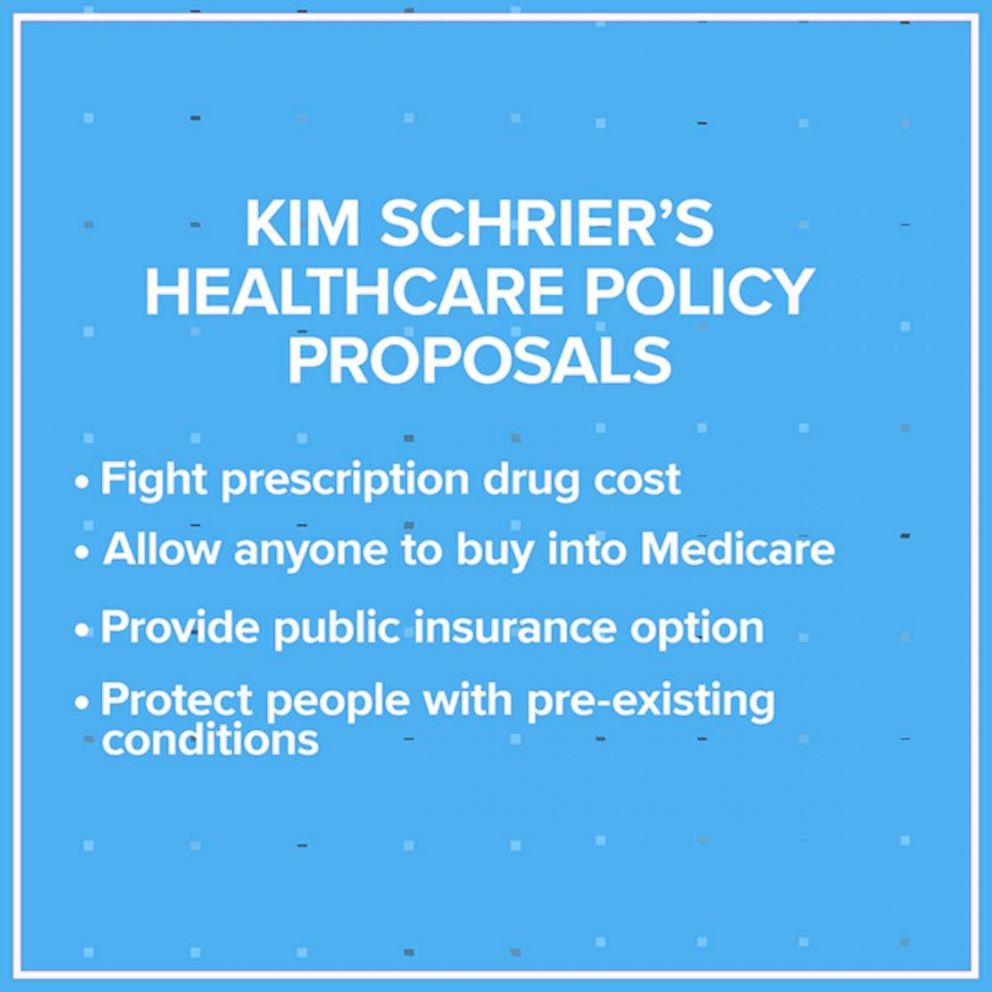 Schrier believes her experience as a doctor will be tremendously helpful when deciding on legislation in Congress. But she also thinks that her perspective as a woman is important.
"We want a better world for our kids," she said, in reference to herself and the slate of other women who ran this year. "We bring up topics that matter to women and children and families — like paid family leave, education and health care," she went on.
Schrier would check her insulin pump between houses while knocking on doors and talking to voters. She told stories of patients of hers crying in her office all stressed out over the cost of health care.
"I've learned that our medical system is really medical non-system," she said. "It is all backwards and inside out… I went into medicine to just help patients be healthy."
"Now I go into this having to help them navigate a system," she said lamenting the cost of prescription drugs and the tendency of insurance companies to rely on specialists. At the start of her campaign she released a multi-pronged health care proposal on her website.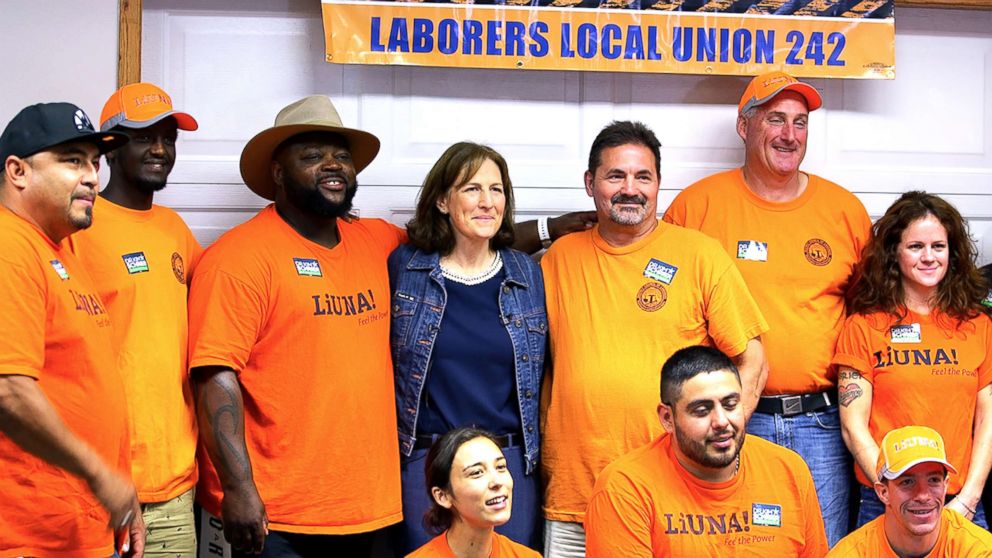 "Because of my pre-existing condition, my insurance would have been prohibitively expensive [prior to the passage of the Affordable Care Act]," she said. "It is absurd in this country our health care depends on whether we won the employer lottery."
According to the a ABC News/Washington Post poll, 82 percent of Americans listed health care as a top issue when voting this year. Doctors are rare in Congress, but it's notable that Schrier ran against another female doctor during the Democratic primary.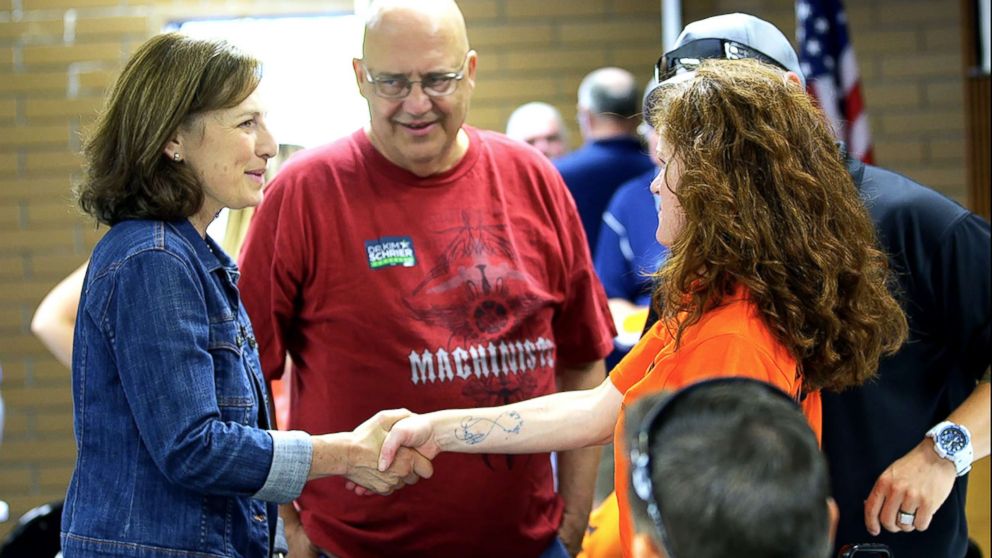 Schrier's district is the only one in Washington that straddles the eastern and western part of the state, which are often culturally and politically divided.
Her constituents are a mix of younger families with ties to the technology businesses in the area, people with connections to old and powerful unions — there are a few major Boeing plants there — and agricultural communities east of the Cascade Mountains.
This article was originally published on August 3, 2018 and has been updated.
Source: Read Full Article