These Are the Things Donald Trump Can (and Can't) Do With His Money While President
President Donald Trump is worth over $3 billion, so he hardly has to watch his spending. The private jet, helicopters, Rolls Royce, and the gold-clad New York City penthouse prove that Mr. Trump spares literally no expensive to have what he wants. The big business of the Trump Organization has created concern about how the president should manage his personal business life from becoming terribly entangled with presidential business.
Most of the country just assume the President of the United States has certain checks and balances by which to abide, and he does. However, the bulk of restricted business pertains to executive orders and power. Surprisingly, when it comes to managing his finances, the president has far more leeway than many citizens might realize. These are the things Donald Trump can and can't do with his money while he serves as president.
1. Trump can accept money from private interests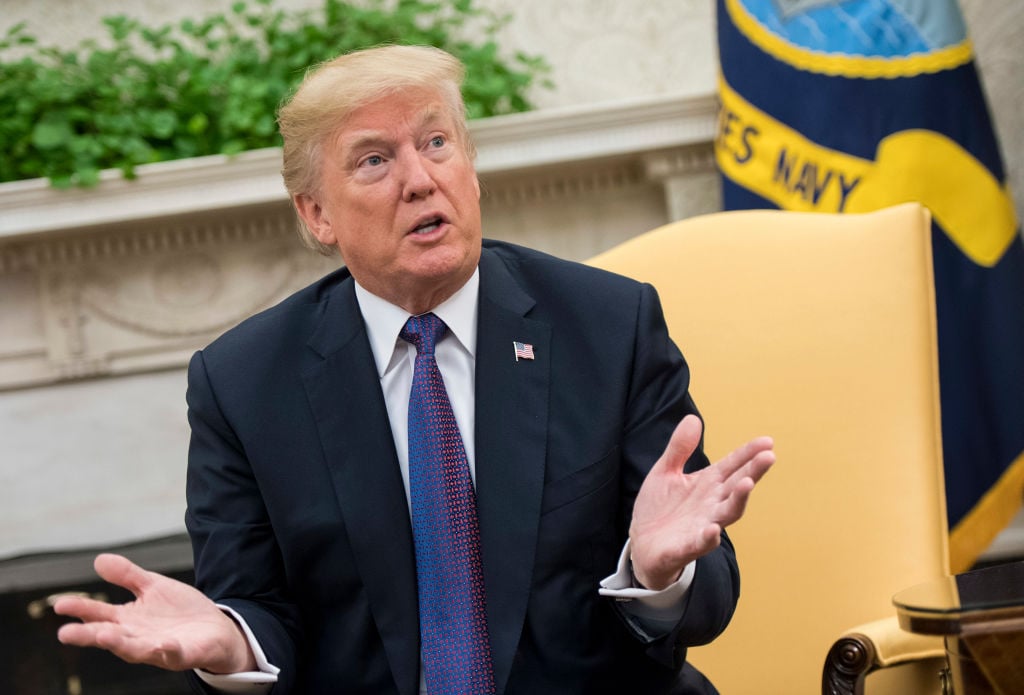 Trump can accept gifts from private interests. | Dietsch-Pool/Getty Images
A United States president accepting monetary gifts from private interests is absolutely nothing new. While the emoluments clause states that it's illegal for a federal officeholder to accept gifts from foreign states, the clause doesn't precisely call out the president. Furthermore, the clause does not identify payments to President Trump's business organizations to be illegal.
2. Conflicts of interest don't exist for President Trump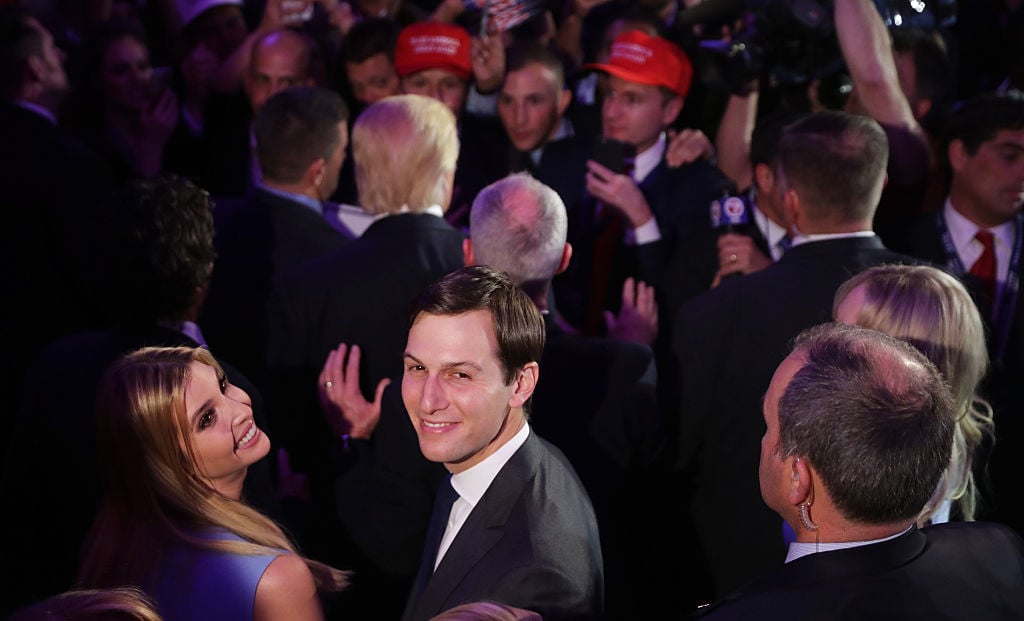 Trump was supposed to pass on his company to his kids. | Chip Somodevilla/Getty Images
"The law is totally on my side, meaning, the president can't have a conflict of interest." Those words came straight from President Trump's mouth, and get this, it's true. Even though members of the presidential cabinet and White House can absolutely have conflicts of interest, Title 18 Section 208 of the United States code exempts both the president and the vice president from having such conflicts. Yes, this does insinuate that the president could take advantage of certain knowledge for his own capital gains.
3. Yes, Trump can still make money on the side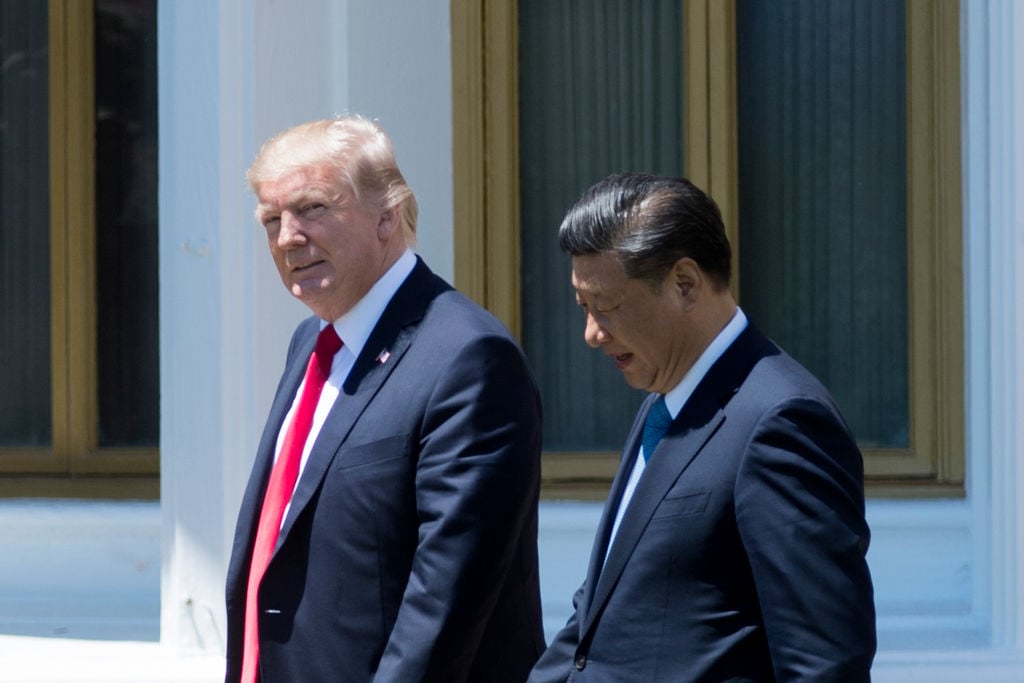 His resort prices have skyrocketed. | Jim Watson/AFP/Getty Images
Rest assured Mr. Trump's pocketbook isn't taking many hits while he holds down the Oval Office. After all, he is quite the businessman. You see, the president has boosted the recognition of his resorts since he's been in office. Trump also has hosted Chinese President Xi Jinping at his Mar-a-Lago resort, only improving his personal bottom line.
4. He can even quietly withdraw money from his trust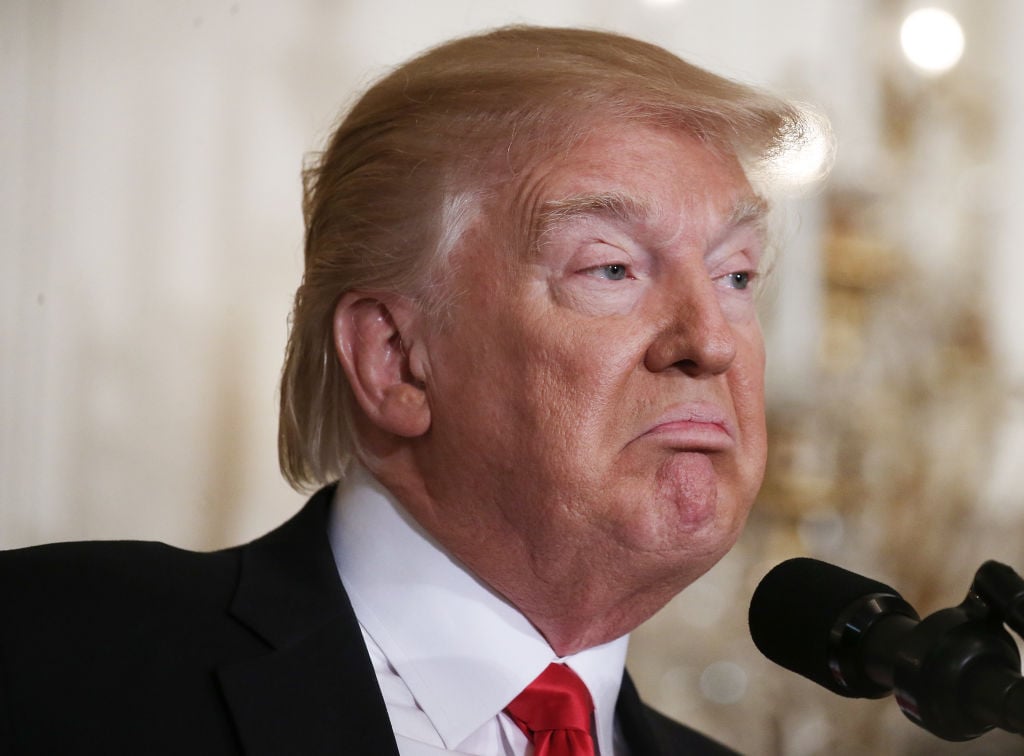 He's supposed to be living on his salary, but he doesn't have to. | Mario Tama/Getty Images
When President Trump turned over his business to his sons, a trust was created. So while Mr. Trump is supposed to be living off the salary he receives as president, he is able to quietly withdraw money out of the trust. Essentially, President Trump has not given up control of his company. If he wishes to purchase large-ticket items, he can simply tell his trustees to provide him with the funds to do so.
5. Trump can take paid presidential trips to his own resorts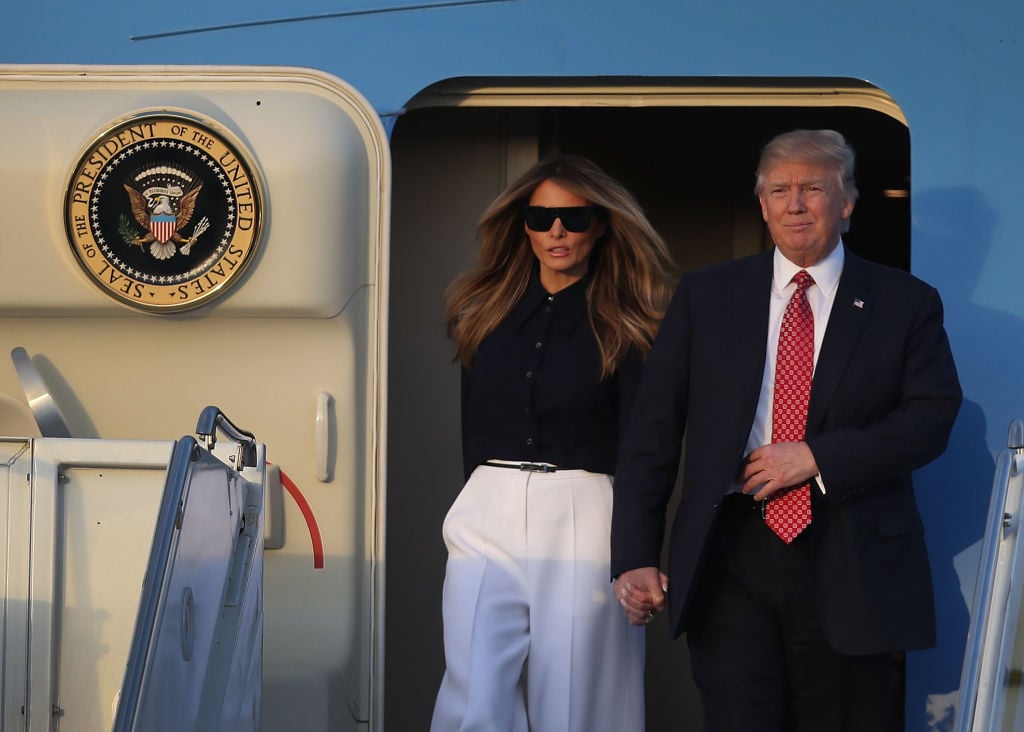 He can visit Mar-a-Lago anytime he wants. | Joe Raedle/Getty Images
Feathers in Palm Beach have been ruffled. President Trump enjoys his Mar-a-Lago resort and estate, and for that matter, who wouldn't? But the issue at hand is that U.S. taxpayers are now funding these trips. According to Time, taxpayers are forking out $3 million for every trip the president takes to Mar-a-Lago. As of March 2017, the city of Palm Beach had paid over $570,000 to bolster security for the president.
6. Allegedly, Trump can only have the Twitter app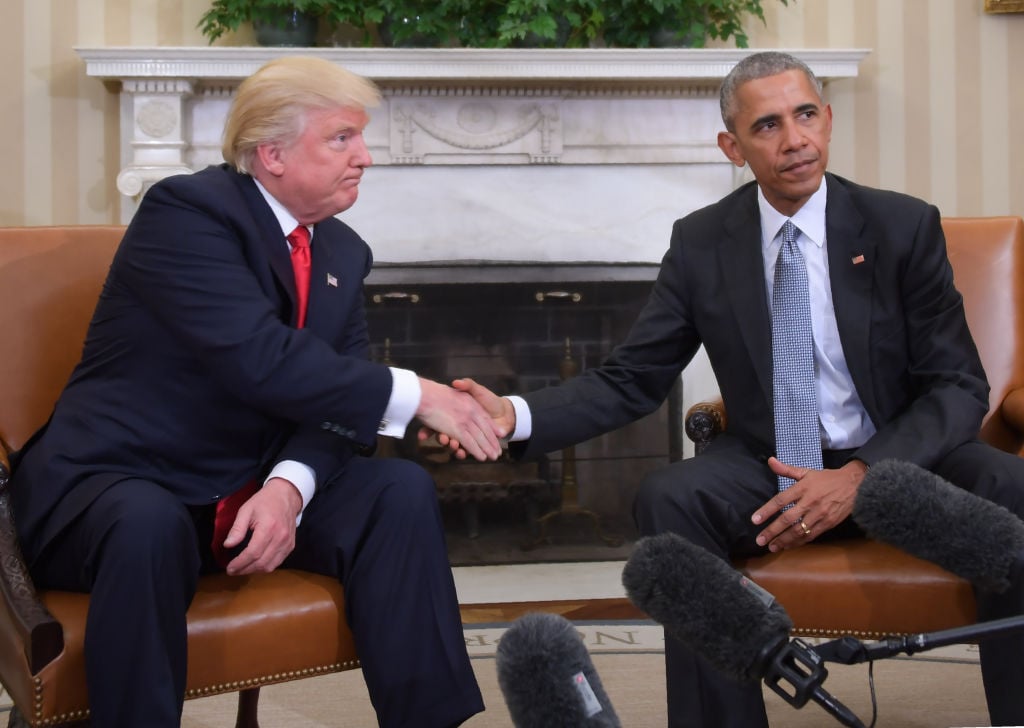 Trump is taking over from Obama as a social media president. | Jim Watson/AFP/Getty Images
Former President Barack Obama was the first commander-in-chief to utilize social media as a platform for his candidacy and beyond. President Trump's affinity for Twitter, on the other hand, has created significant unrest across the nation. When it comes to security measures and the president, preventing Mr. Trump from scrolling through an Instagram feed and running up data is crucial. According to the White House, the president only has one app on his phone, and it is Twitter. In other words, he's not doing any late-night shopping with the Amazon app or buying extra lives in Candy Crush.
7. Trump can't copyright published works while in office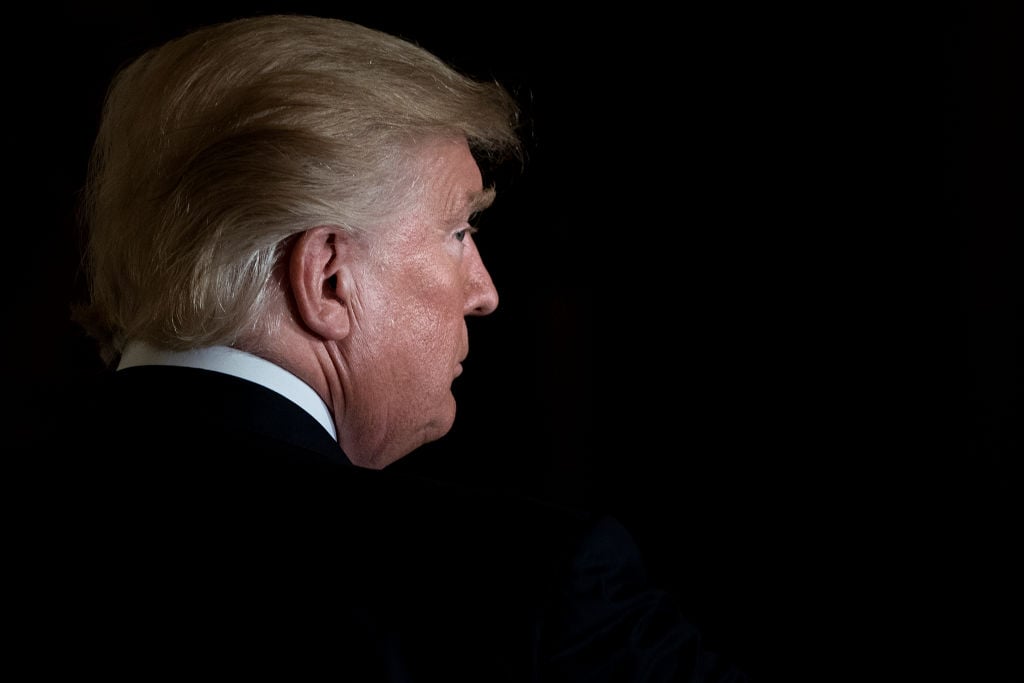 He can't publish anything while in office. | Brendan Smialowski/AFP/Getty Images
While Trump's tweets could be compiled into a quite arguably hilarious book, he wouldn't be able to publish it. As a federal employee, any work created is considered public domain. And since the president works around the clock, anything written by the president, provided it isn't classified information, is considered free for others to use. That includes speeches.
8. Expensive gifts from foreign governments aren't allowed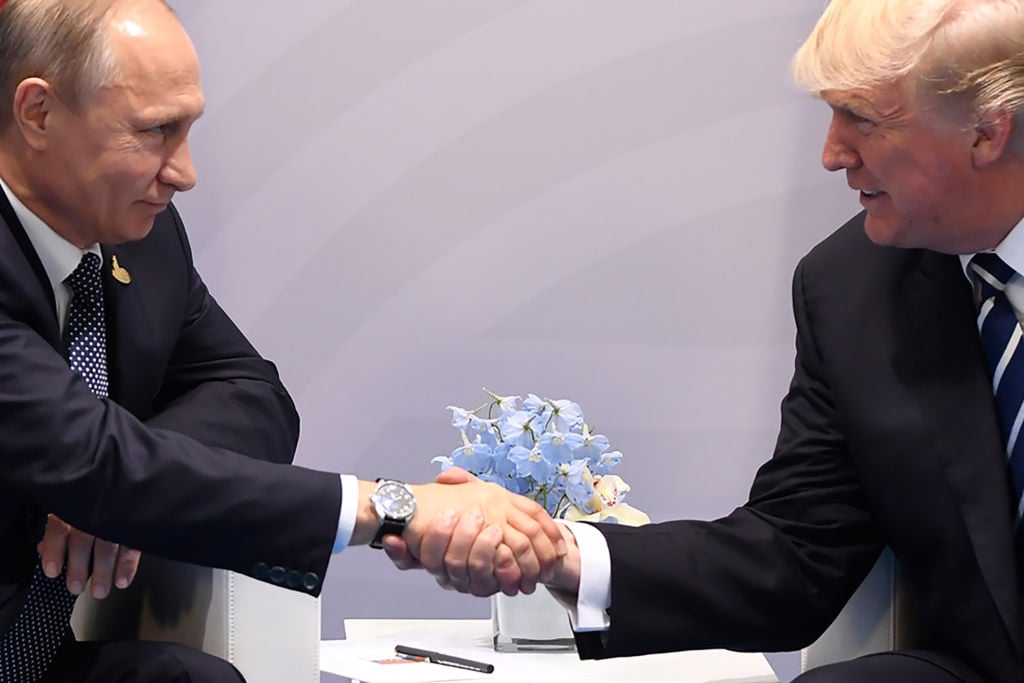 He can't accept any gifts over $375. | Saul Loeb/AFP/Getty Images
$375 is the maximum value for a presidential gift. Whenever a foreign government official  bestows a gift upon Mr. Trump, anything exceeding $375 typically goes to the National Archives. Presidents can receive gifts from private citizens, but anything valued at more than $350 must be included in financial disclosure reports.
Source: Read Full Article