These Are the Lengths Victoria's Secret Models Go to Get Runway Ready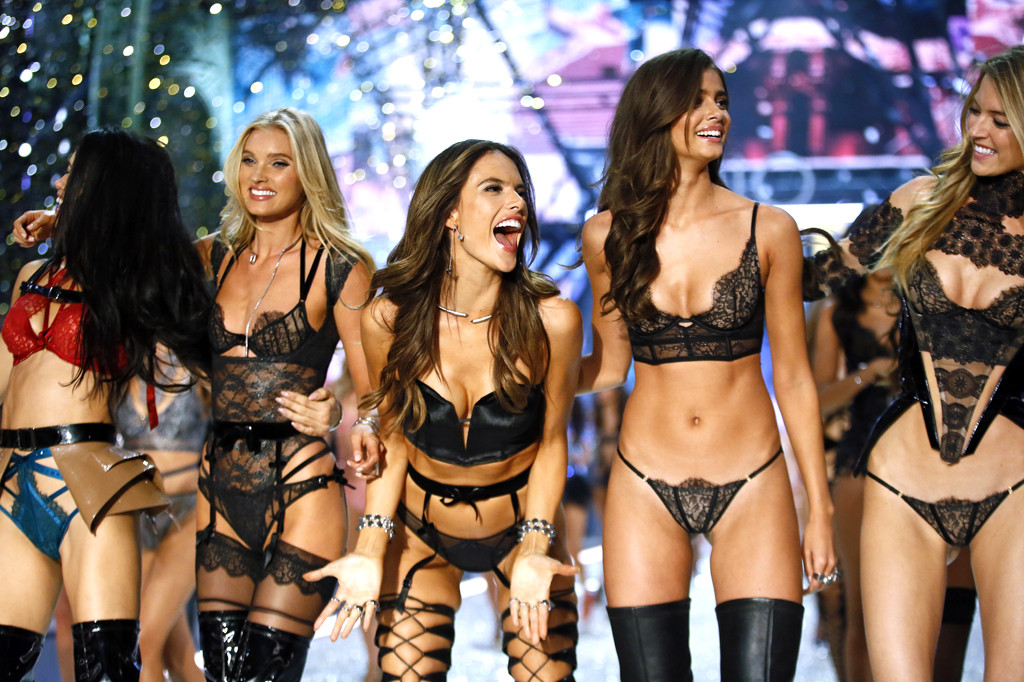 AP Photo/Francois Mori
At this point Kendall Jenner, Gigi Hadid and few dozen of their pals are about 18 or so hours from a New York-style pie with pepperoni.
The post-runway pizza chow down has become as much a tradition as the annual Victoria's Secret Fashion Show itself, which tapes tonight in NYC ahead of it's Dec. 2 airing on ABC. "Well there's an official after party but the really hot ticket is for the pizza party we all throw at a secret location," former strutter Lily Donaldson has said. Because while it's fun to celebrate the feat of striding down a runway in barely-there pieces of silk and lace, the models swear the best part is when they slip out of their stilettos.
"We all get out of our party dresses, we get jeans on, t-shirts, and just dance and have pizza and just have the best time ever," vet Lindsay Ellingson told Business Insider a few years back, "because we all work so hard to get in the best shape of our lives."
Though none of the women are ever what one would deem out of shape, prepping to walk in your underwear in front of a national TV audience requires a certain extra degree of discipline. We're talking daily workouts, endless squats and a ban on all things sweet. The brand's beauties share what goes into getting wing-ready.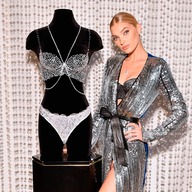 Photos
Victoria's Secret Fashion Show 2018 History-Making Moments
Become an equal opportunity exercise enthusiast.
For five-time vet Martha Hunt, one workout simply won't do. "I do a mix of things, like Pilates and barre, high impact and low impact," she tells E! News of training with Sculpt Society creator Megan Roup, whose 50-minute sessions combine dance cardio and plenty of, as you might imagine, sculpting and Xtend Barre founder Andrea Rogers. (Classes range from traditional low-impact barre workouts to Pilates and high intensity interval training.) "This year, I set a goal for myself to improve my squat form, which I've been able to accomplish and I'm really proud of that. I've been doing a lot of squats and overall stretching and strength conditioning with my trainer."
Elsa Hosk, set to don the $1 million, Swarovski Created Diamonds-studded fantasy bra, is also a Sculpt Society devotee. "I did something different this year," the 5-foot-10 stunner told E! News of training with the former Brooklyn Nets dancer. "I try to mix up every year, because I get bored with the same workouts. Last year, I did a lot of boxing. This year, I'm doing a lot of dance cardio with this girl Megan. She's really great with toning, keeping it fun and coming up with new moves every time we work out, so I think it's good to balance it and do it as much as you can, but just like mix it up."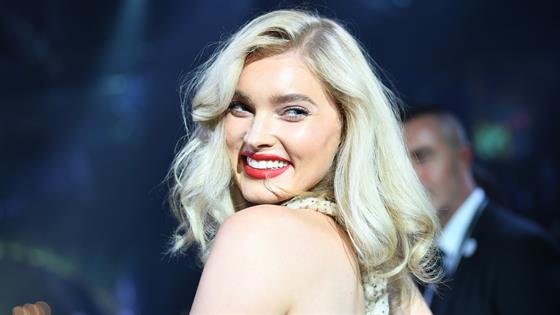 Say, buh-bye to carbs.
Five-day-a-week workouts normally allow for 5-foot-8 Sara Sampaio to indulge in her beloved pizza, bread and pasta, but ahead of the lingerie fest, "I cut down on that," she told Us Weekly, "and eat a lot of chicken, fish, fruit and veggies." Lais Ribiero aims to fill up on protein—"That's all I'll eat every single day before the show," she told Us Weekly—while 5-foot-10 Hunt saves her splurges for post-show. "Oh my gosh," she tells E! News, "I love French fries, ice cream—really everything."
Prepare to go hard.
Sure, show pro Adriana Lima trains all year long, there's simply no other way to stay that fit. "But I kick it up a little bit leading up to the show," she told British Vogue last year of putting her 5-foot-10 frame through the paces. (She does a mix of boxing and cardio and, when in NYC, the Miami-based model hits up The Dogpound, a favorite amongst the VS set for its boxing-and-conditioning-based classes.) "People say that we train like Olympic athletes," she added, "and I think although obviously it's a much different goal, we do work very hard to achieve how we want to look and feel as we walk down the runway for millions of people."
View this post on Instagram
THAT FACE AFTER YOU SMASHED @dogpound @kirkmyersfitness ???????
A post shared by Adriana Lima (@adrianalima) on
Stick to a set routine.
Lima doesn't deviate from her "very lean and green" diet even when she's away on business. "If I must travel, I try to take my meals with me, so I know exactly what's going into my body," she told Vogue, "and I don't have to rely on figuring out what to eat at different hotels or restaurants."
Fill up on "fruit and veg."
Georgia Fowler told Women's Health the produce makes up roughly 80 percent of her pre-show diet along with 10 percent fat and 10 percent protein. "I [have] an avo a day, lots of nuts, lots of fish," detailed the 5-foot-10 New Zealand native, "and then just fruit and veg. I limit dairy and excess carbs, basically. No processed food." That's the same directive nutritionist Dr. Charles Passler gives his clients (he's worked with Bella Hadid and Lima.) Among the tips he shared with In Style: "Consume nothing with sugar, or processed foods, no alcohol, carbs only before exercise, no carbs 3-5 days before the show."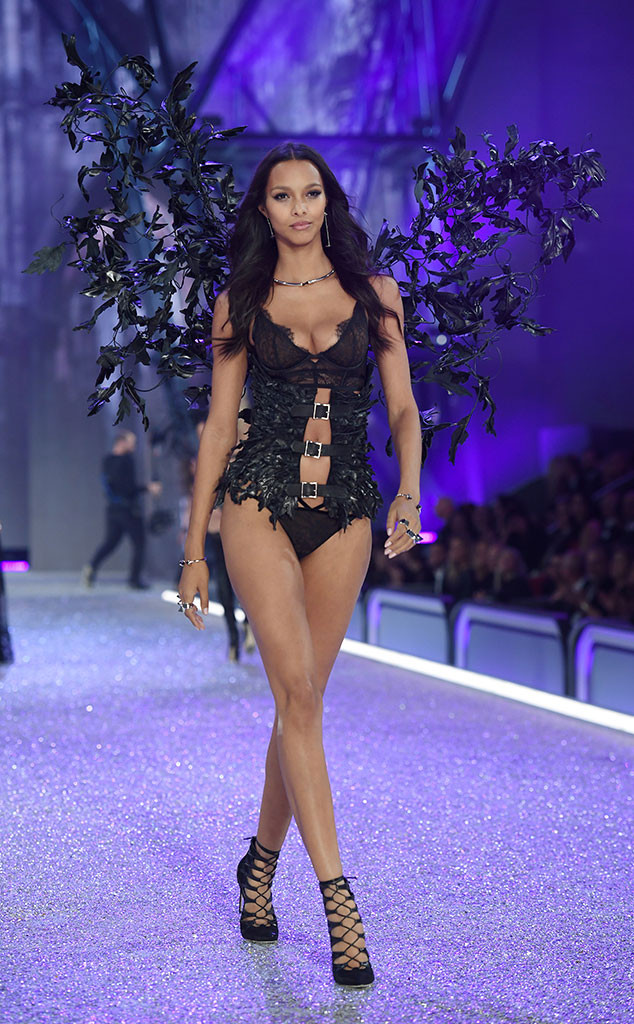 Dimitrios Kambouris/Getty Images for Victoria's Secret
Become one with the gym.
Before slipping into the fantasy bra last year, 6-foot Ribeiro told E! News she had been working out daily for two months ahead of the Shanghai-based show: "Pilates, boxing, whatever I feel in the mood to do, but I do it every day." Ahead of her 2016 VS debut, Bella Hadid trained so intensely (20-plus hours a week!), she lamented the loss of the curves from her 5-foot-9 shape. "I worked out so hard and everybody is like, 'Oh, she looks so skinny blah, blah, blah,'" she shared with People. "But I think that if you just stick to something you can really achieve so much. I've been eating hard protein every day, and working out for three hours every day. It's crazy but I think that you know if you set your mind to something I think you can succeed."
Sweat it out.
To ensure she's prepared for both the lingerie and heavy wings, 5-foot-10 Stella Maxwell focuses on "weight training and toning and lengthening," she told E! News in 2017. But to wring out the very last bits of water weight, she adds, "It's nice to also go for, like, sweats and saunas and detox."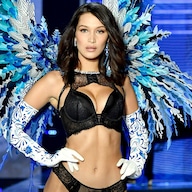 Photos
2018 Victoria's Secret Fashion Show By the Numbers
Never neglect the bum.
Fowler, Jourdana Phillips, Hosk and Herieth Paul all mention their lower half as a particular area of focus in the lead up to the runway. "Lunges are my favorite," 5-foot-11 Paul noted to W mag, "I'm a sucker for pain." For Hunt it's any move that targets her rear. "Even though it's the hardest," she told E! News. "You feel amazing and once you see your butt change in a thong, you're definitely motivated to keep coming back and working on your booty."

When in doubt, bronze.
Josephine Skriver is a big believer in the backstage spray tan: "It helps to accentuate muscle definition," she told Us Weekly last year. The 5-foot-10 Danish model also relies on regular dry brushing, though to stimulate the lymphatic system and help reduce cellulite.
Source: Read Full Article