There's Going to Be a Harry Potter Marathon Playing on Thanksgiving, So Plan Accordingly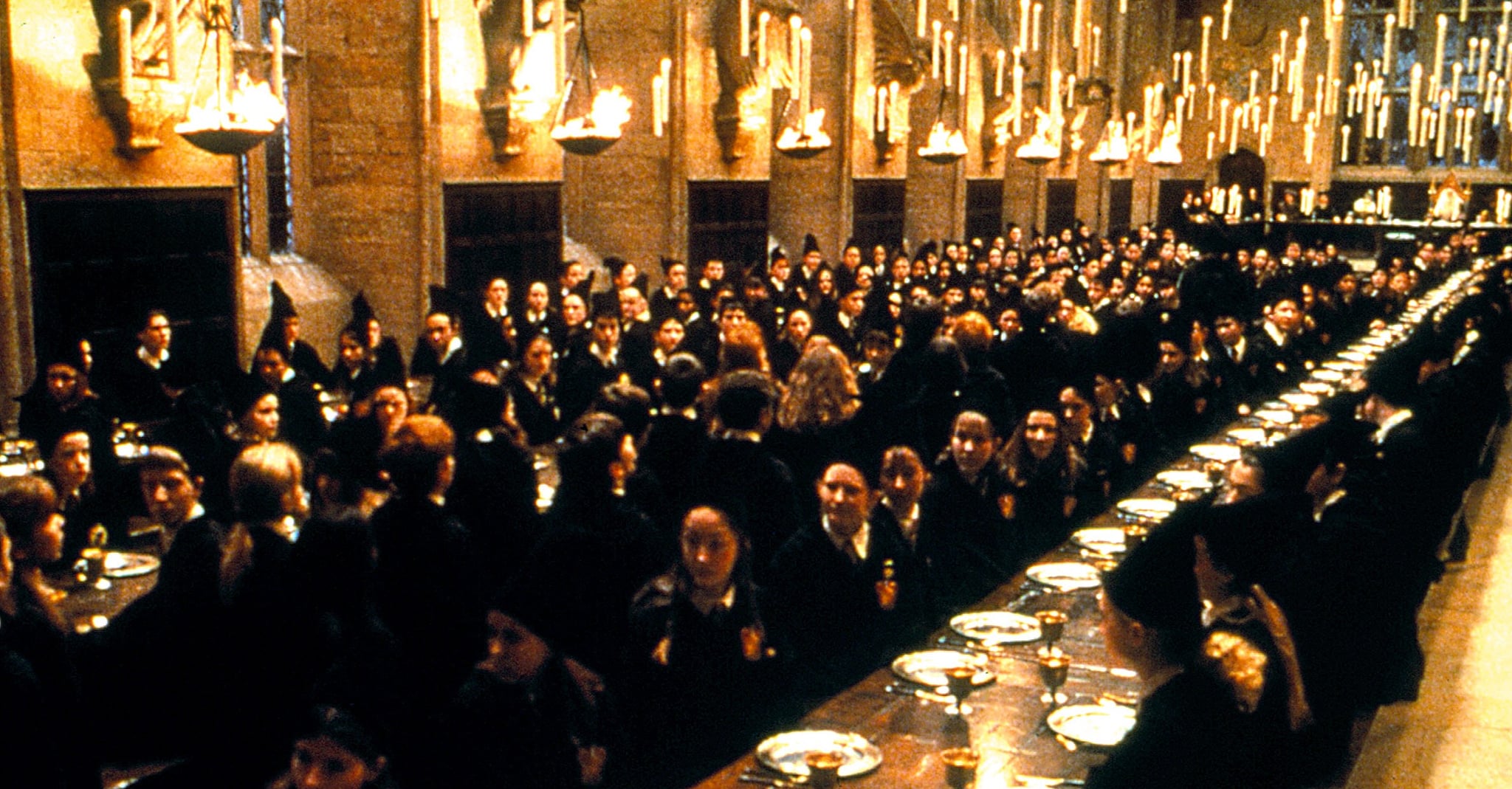 Stuffing your face with copious amounts of turkey isn't the only thing to be pumped about come Thanksgiving day. Harry Potter Weekend is making its way back to cable this year, which means that once you've gotten yourself a healthy helping of every dish in your Thanksgiving spread on Thursday, you'll have some quality programming to keep you entertained before and after you come out of your food coma.
Many fans suspected that Harry Potter Weekend — which used to air on Freeform — had officially come to an end last year, after the cable rights to all the films were signed over from Disney to NBCUniversal. But according to TV Guide, SyFy (an NBCUniversal channel) is getting on board with the tradition and airing all eight movies in the franchise back-to-back, starting with Harry Potter and the Sorcerer's Stone, on Wednesday night at 11 p.m. EST. See the rest of the schedule below and plan accordingly.
Thursday, Nov. 22:
2:31 a.m. EST, Harry Potter and the Chamber of Secrets
6:25 a.m. EST, Harry Potter and the Prisoner of Azkaban
9:25 a.m. EST, Harry Potter and the Goblet of Fire
12:54 p.m. EST, Harry Potter and the Order of the Phoenix
3:56 p.m. EST, Harry Potter and the Half-Blood Prince
7:25 p.m. EST, Harry Potter and the Deathly Hallows Part 1
10:38 p.m. EST, Harry Potter and the Deathly Hallows Part 2
Source: Read Full Article