The Sports Cars With the Lowest Depreciation on the U.S. Market
If you're looking for a deal on a high-end sports car, there's good news. Some of the most exotic and expensive models on the market depreciate over 55% within five years of their purchase. That leaves rockets like the Mercedes SL550 below $50,000, a far cry from its original six-figure MSRP.
The market for sporty-yet-affordable models is quite different. Consumers on the hunt for high performance below $30,000 tend to be better off buying new. These models just don't depreciate that quickly, making used editions pricier than the average.
In a study conducted by iSeeCars, we get a look at which sports cars have held their value the best over five years. The auto search engine rounded up all the transactions through the first nine months of 2018, and it's revealing to see the performance models that are worth plenty after significant time in an owner's hands.
For those who plan on reselling a few years down the road, these 10 sports had the lowest depreciation of any in the iSeeCars report.
10. Nissan 370z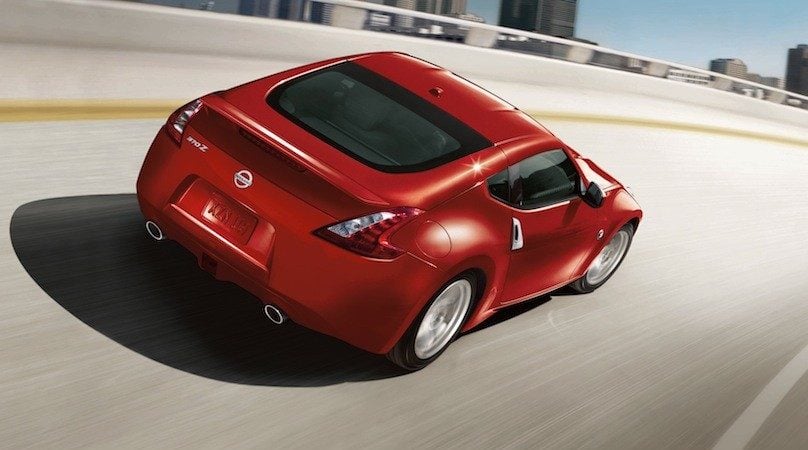 Nissan 370z Coupe | Nissan
5-year depreciation: 50.1%
It's hard to top the value of of a Nissan 370z, which packs in 332 horsepower at a starting price of $31,000. Once buyers get into one, they tend to not let go. According to the data, a used 370z was going for an average of 50% its original price after five years in an owner's hands.
9. Cadillac CTS-V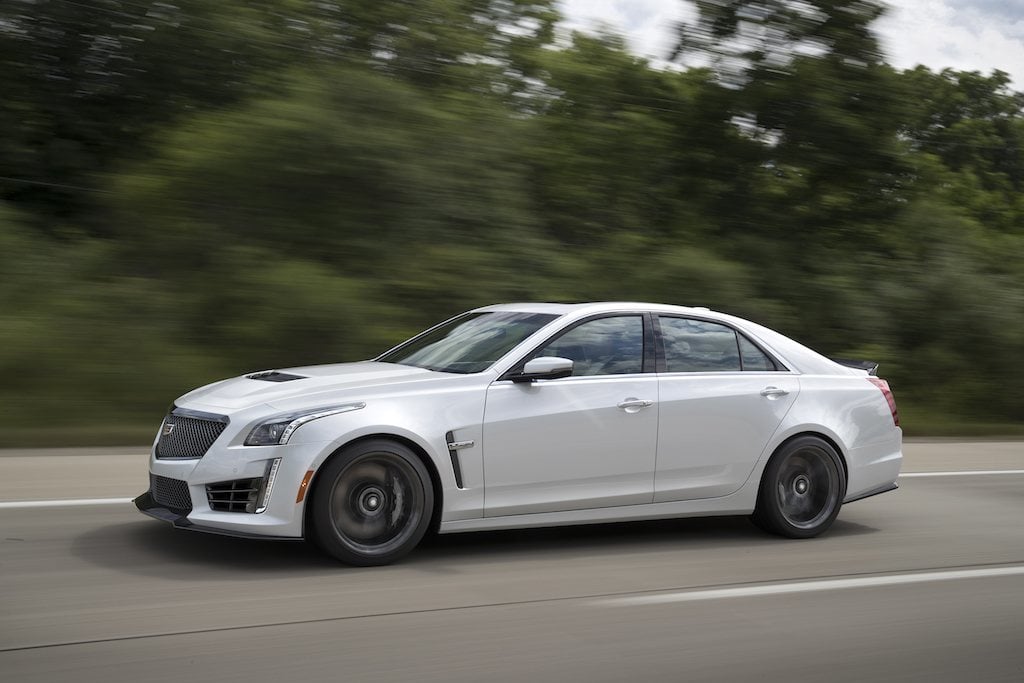 2017 Cadillac CTS-V | Cadillac
5-year depreciation: 48.4%
While you'll find performance models from Audi and BMW with higher-than-average depreciation, the Cadillac CTS-V held its value with the best of them. After five years, original buyers were commanding about 52% of the purchase price. That's unusual for a 640-horsepower car starting around $90,000. And it's even more unusual for a Cadillac.
8. Chevrolet Camaro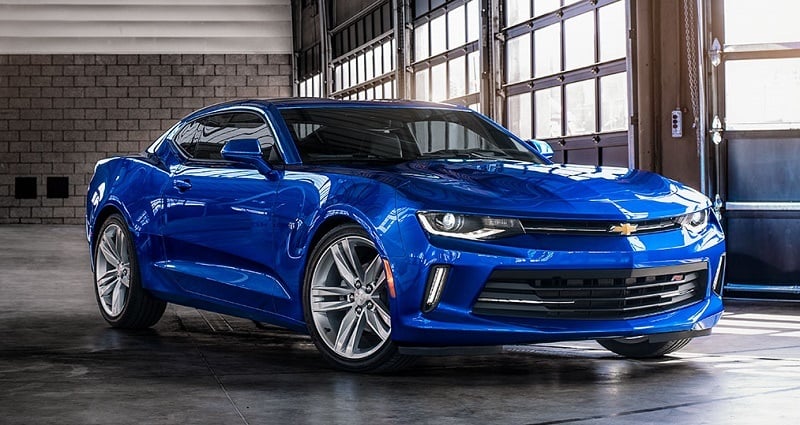 2017 Chevrolet Camaro | General Motors
5-year depreciation: 48.0%
For the past 50-odd years, American-made muscle cars have delivered style and brute force at a reasonable price. That formula hasn't changed much, and the value tends to hold over time.
In the case of the Chevrolet Camaro, original buyers were getting plenty (52%) back on the used market five years later. Given the odd direction the styling of the latest Camaro has taken, we would expect the value of older models to continue holding steady.
7. Mazda MX-5 Miata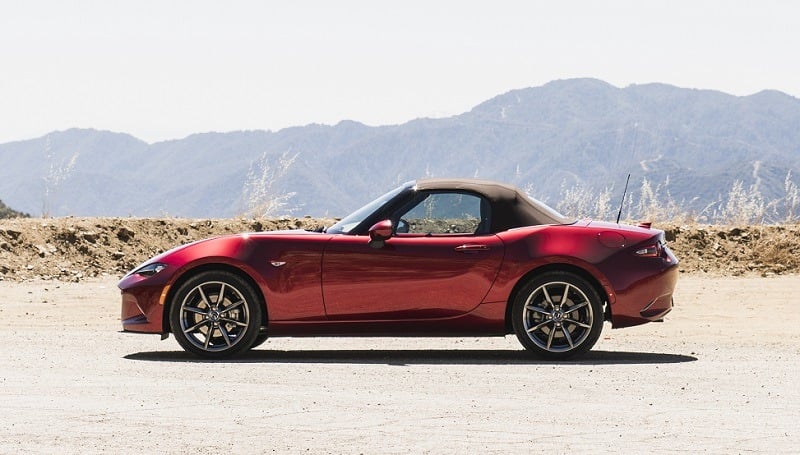 2019 Mazda MX-5 Miata | Mazda
5-year depreciation: 46.2%
Dollar-for-dollar, it's hard to find a better performance value than the iconic Mazda MX-5 Miata. In 2019, it got a power boost (to 180 horses) yet continues to start at $26,000. But another metric offers even more reason why depreciation on a Miata is minimal. After the latest Consumer Reports survey, Miata was names one of the most reliable cars on the market for 2019.
6. Porsche 911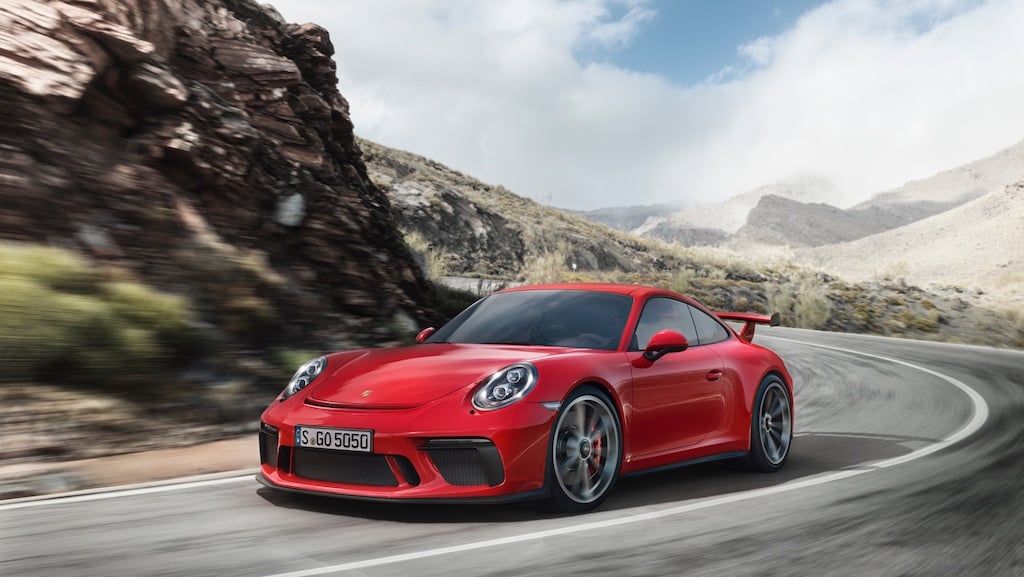 Porsche 911 GT3 | Porsche
5-year depreciation: 45.6%
Among luxury sports cars from Europe, the Porsche 911 is in a class by itself as far as depreciation goes. After five years in an owner's hands, a 911's value had only dropped 45%. Compared to a Maserati Granturismo (60%), BMW M5 (60%), and even the Porsche Panamera (55%), the 911's ability to retain value is impressive.
5. Dodge Challenger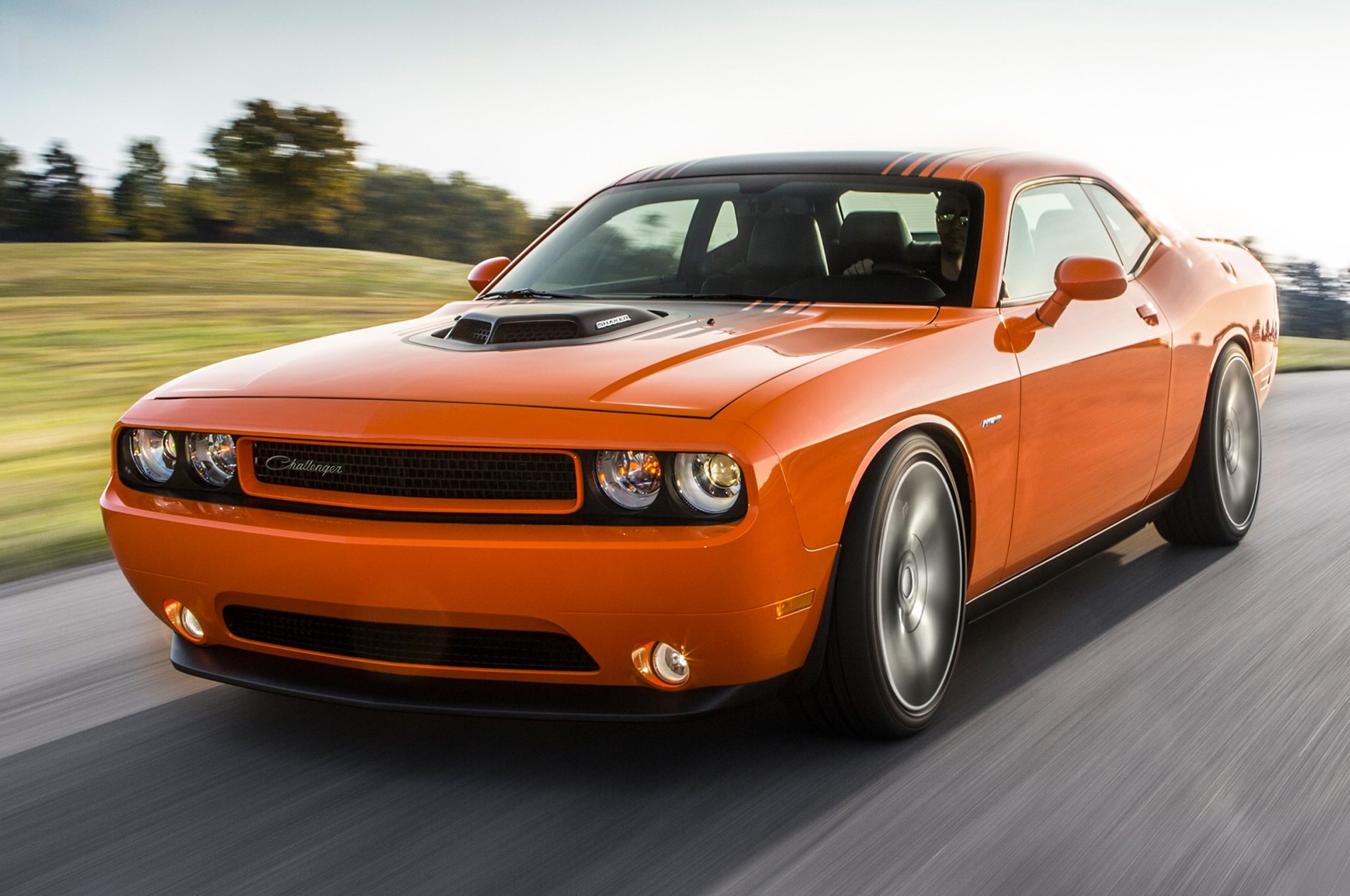 2014 Dodge Challenger | Chrysler
5-year depreciation: 45.4%
Among muscle cars, no model held its value better over the past five years than the Dodge Challenger. Every year, there seems to be another round of more powerful Challengers coming from Dodge plants, and that won't change for 2019. The new Hellcat Redeye delivers about 800 horsepower and sprints to 60 mph in 3.4 seconds.
4. Subaru BRZ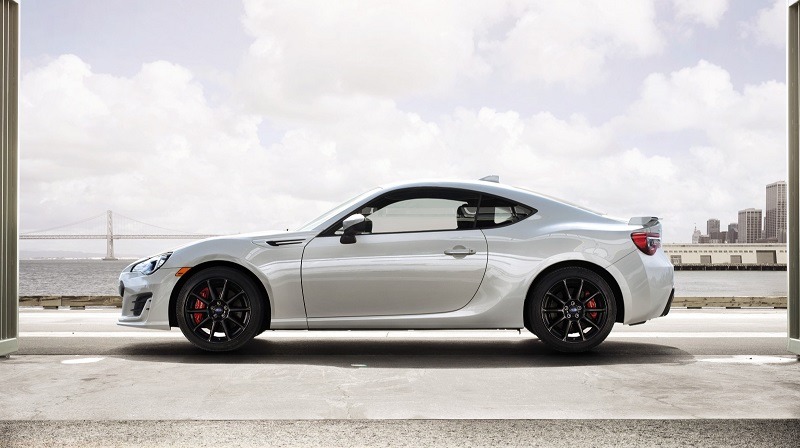 Subaru BRZ | Subaru
5-year depreciation: 45.2%
Most people think of practical wagons and SUVs when they think of Subaru, but don't sleep on the brand's performance models. The list begins with the affordable BRZ that always ranks among the most fun cars you can buy on a budget ($26,000). BRZ's overall value holds on the used market as well. After five years, depreciation barely topped 45%.
3. Chevrolet Corvette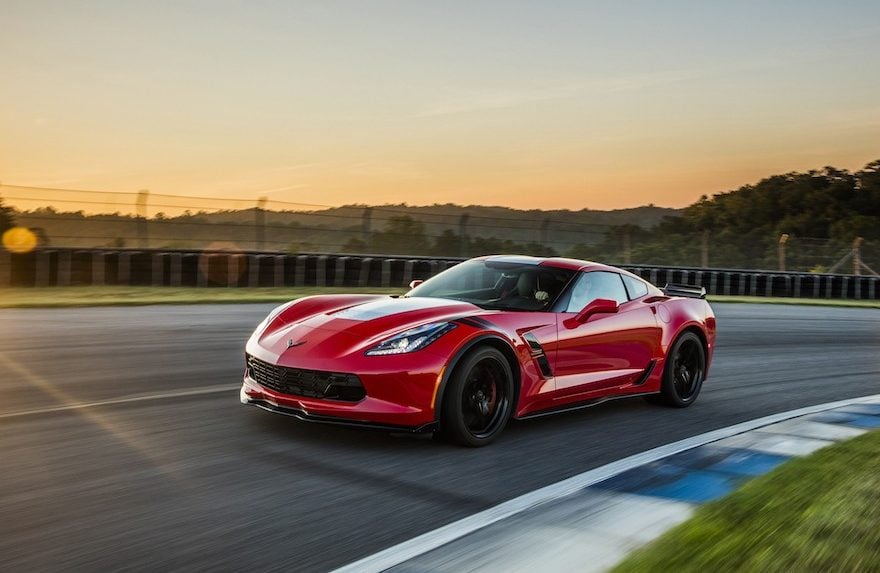 2017 Chevrolet Corvette Grand Sport | Chevrolet
5-year depreciation: 44.6%
Speaking of horse-for-horse value and overall performance, few cars can compete with the Chevrolet Corvette. Base models offer 455 horsepower and start at $55,495, and whoever wants to get rid of one a few years later can find plenty of value on the used market. After five years of thrills, Corvette owners were still getting an average of 55% back on their investment in 2018.
2. Volkswagen Golf R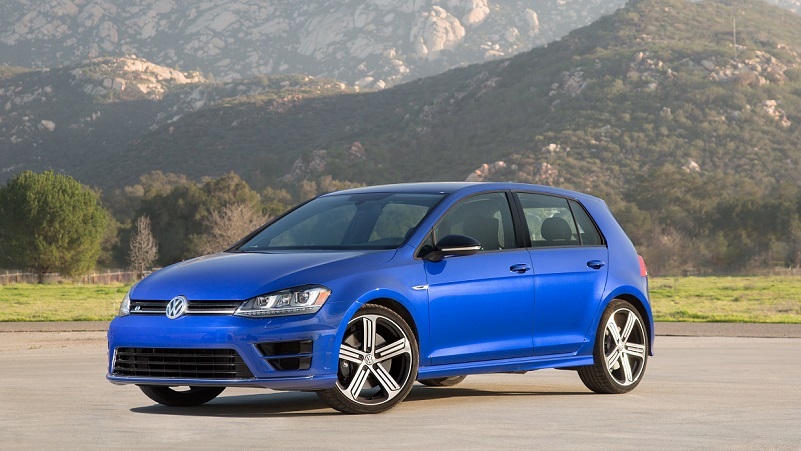 Volkswagen Golf R | Volkswagen
5-year depreciation: 43.3%
At a glance, you'd be hard pressed to tell the difference between a regular Volkswagen Golf, the GTI, and the Golf R. However, you'd have no trouble once you got the behind the wheel. The Golf R is the performance king of the three, offering 292 horsepower along with all-wheel drive and the ability to hit 60 in less than 5.0 seconds.
On the used market, it commands a high price. Depreciation barely topped 43% after five years in an owner's hands. That would get most Golf R buyers close to $30,000 back when it came time to sell.
1. Subaru WRX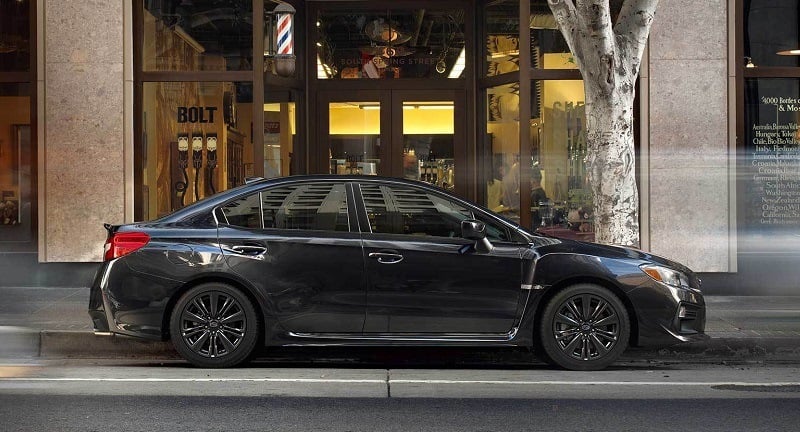 2019 Subaru WRX | Subaru
5-year depreciation: 35.9%
If you look at the cars that retained the most value in recent years, Subaru Impreza ranked ninth at an impressive 42.3%. However, the WRX performance variant did ever better, according to data collected by iSeeCars. After five years, depreciation sat at just 36%.
That was nearly 11% better than the average sports car and 14% better than the average vehicle. This model starts with 268 horsepower and standard all-wheel drive at $27,195 and continues through the 310-horsepower STI ($36,595).
It turns out that after years of thrills owners can still get 64% of the purchase price back on one of these models. That's as good as it gets for a performance car.
Check out The Cheat Sheet on Facebook!
Source: Read Full Article