The Most Underrated (and Overrated) Rides at Each Disney World Park
If you're paying a visit to Walt Disney World, it seems there's never enough time to hit every ride and attraction. No matter how long your stay is, you'll have to be selective about which rides are must-dos, and which ones you can pass on. Some rides seem to constantly have unbelievably long lines, but to be honest, they don't always live up to their expectations. Others, however, may not get much attention — but they certainly should.
Here are the most underrated rides at each Disney World park, as well as the rides that are seriously overrated.
Magic Kingdom
Magic Kingdom | Chelsea Leary/The Cheat Sheet
Underrated: PeopleMover
Located in Tomorrowland, the PeopleMover is one of the classics. Ironically, a lot of the rides in this area of the park seem outdated — and we won't lie, the PeopleMover fits into that category. However, the old-school feeling of the PeopleMover feels right with the simplicity of the ride, which provides guests with a unique view of other nearby attractions.
Plus, the line always goes by quickly, considering the ride is continuously moving. It's a great opportunity to see the park, experience some Disney history, and take a break from all the commotion.
Overrated: Seven Dwarfs Mine Train
In Disney's Magic Kingdom park, the majority of the rides are for the overall experience — not necessarily for the thrills. However, considering Seven Dwarfs Mine Train is a newer roller coaster in the park, you'd expect it to be an exciting ride with the latest advancements in Disney's capabilities.
Instead, you'll find yourself a bit underwhelmed, as it feels like more of a Seven Dwarfs-themed kiddie coaster. You'll rarely find the wait time for this ride being less than an hour and a half — so it's better to just skip it unless you somehow happen upon a shorter wait time.
Epcot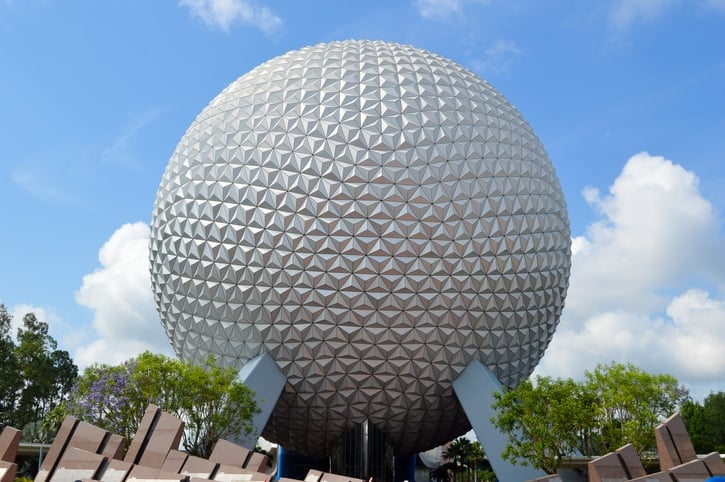 Epcot | Russell102/iStock/Getty Images
Underrated: Gran Fiesta Tour Starring The Three Caballeros
If you're looking for a ride in Epcot with almost no wait time, check out the Gran Fiesta Tour Starring The Three Caballeros. You'll take a boat ride through the Mexico Pavilion, and it's honestly a lot more fun than expected. Considering it's located right next to the San Angel Inn Restaurante, you can take a quick boat ride while you're waiting for your reservations to be ready.
Overrated: Frozen Ever After
If you pay Disney World a visit, you'll see the Frozen hype is still as strong as ever. It's no surprise that a few Frozen-themed attractions have been added to the park, including Frozen Ever After in the Norway Pavilion at Epcot. There's certainly nothing wrong with this ride, but the wait time for it is almost always outrageous.
On top of wasting away part of your day in line, we're still upset that Frozen Ever After took away one of the hidden gems of the park. Disney decided to replace the cult-favorite Maelstrom with this ride, which took passengers on a "Scandinavian log-flume adventure." It closed down in 2014, and if we're being honest, we're still not over it.
Animal Kingdom
Animal Kingdom | Disney
Underrated: Kilimanjaro Safaris
From the new Pandora — The World of Avatar to Expedition Everest, visitors have plenty of exciting rides to choose from in Animal Kingdom. One that might not seem as exciting is the tour of the African savanna called Kilimanjaro Safaris. You may have to wait in a long line if you use your FastPass+ on other popular rides, but it's worth the wait.
Each time you ride is different, considering you're getting the chance to see real-life exotic animals. Plus, the tour guides always provide top-notch entertainment with interesting information and witty jokes along the way.
Overrated: Kali River Rapids
For some reason, park-goers often consider Kali River Rapids to be a must-do on their vacation. Honestly, the best part of the ride is waiting in line with some on-theme things to look at. The ride itself is pretty lackluster when it comes to any theme — it's basically your average theme park water rapids ride. Even though cooling off by potentially getting soaked on Kali River Rapids might sound like a good idea in the Florida heat, it's honestly better in theory. Unless you thought ahead to bring a full change of clothes, you'll be walking around drenched and uncomfortable afterward.
Hollywood Studios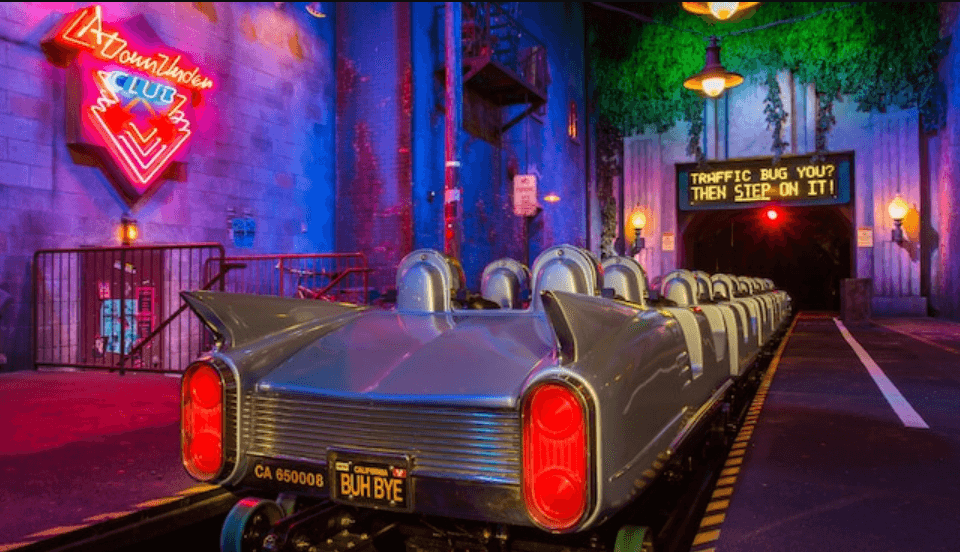 Rock 'n' Roller Coaster Starring Aerosmith | Disney
Underrated: Toy Story Mania!
Toy Story Mania! may seem like a ride for kids, but park-goers of any age can get some serious enjoyment out of this ride. The 4D shooting game takes the idea of an interactive ride to the next level, so it's definitely one you have to check out. Plus, they've added an extra track, so what used to be an extremely long wait time has been cut down significantly.
Overrated: Rock 'n' Roller Coaster Starring Aerosmith
Before we get into this, let us just point out that we love the Rock 'n' Roller Coaster Starring Aerosmith. It's definitely one of the best rides in Hollywood Studios — and some would argue in all of Disney World. However, it's in dire need of updating. The ride opened back in 1999, so what once felt like the limousine ride of our dreams now really does just feel like a roller coaster in the dark with some big neon signs.
We hate to say it, but it may be time for Aerosmith to be replaced, as well. Most kids going on the ride probably have no clue who the band even is, so it may be a good idea to bring in some fresh, new music.
Source: Read Full Article