Selling Sunset Season 4: Cast News, Spoilers, Everything We Know So Far
Netflix's reality show Selling Sunset has quickly become a fan fave as new seasons debuted in 2020.
Cast members Mary Fitzgerald, Christine Quinn, Chrishell Stause, and Maya Vander shared their thoughts on a potential season four with Women's Health.
Davina Potratz revealed that she has left the Oppenheim Group after season three.
Selling Sunset and its shiny cast of luxury real estate agents shot to the top of Netflix's charts when season three of the hit reality TV show premiered on the streaming service in 2020. Since then, fans have been wondering if Selling Sunset season four is on the horizon? After all, star Chrishell Stause left things off by saying it was time for her to speak up more, so…?
Well, it seems like season four may officially be in the works, according to cast member Mary Fitzgerald, who told The Radio Times that the hit series will be back in 2021, and fans can expect to see it in about "six months."
"I think everybody can expect to see a season four probably and hopefully in about six months," she revealed to the publication. "We film for probably four or five months for each season and then there's a couple of months for editing and then you guys would probably see it in about six months." Let the countdown begin!
When will Netflix reveal if Selling Sunset is renewed for season four?
It's all quiet on the streaming front right now, but production sources told TMZ that the reality show was not only renewed for season four, but also for season five. Filming for season four is scheduled to start in spring 2021, per the sources. That timeline also lines up nicely with what Mary revealed in her interview, so it certainly seems like everything is falling into place, even though Netflix has stayed mum on the matter.
Still, Chrishell believes the show will be renewed for season four, no sweat. The actress tapped her entertainment background to share an educated guess on the potential for more seasons. "The show has been a breakout success," the Dancing with the Stars alum told Women's Health. "I have worked in TV long enough to know you need to be grateful for the successes because they are rare. So, although it's too early to say what my role going forward would be, I can say I'd be shocked if the show did not continue."
When will Selling Sunset season four premiere?

Things are pretty up in the air with television production amid the COVID-19 pandemic, but if filming does begin as scheduled in spring 2021, fans could see the new season hit Netflix by the end of 2021. Mary's estimation of "six months" might be a bit soon, but it's definitely within the realm of possibility.
Which cast members will return for season four?
It looks like the majority of the Oppenheim Group will be back together for another round of humongous houses and designer-brand drama. "I know the people that I talk to—Heather, Chrishell, Amanza, Jason, and Romain—we're all up for a fourth season," Mary told Women's Health after season three premiered in 2020.
The show's self-described villain Christine Quinn also told WH that she'd love to return for another round of reality TV. "This is my baby," she said. "I love being on the show, I love entertaining people, I love making people laugh, I love inspiring people, and I love showing people that you can be a badass boss… I really look forward to being a part of season four when it happens—I mean, if it happens."
https://www.instagram.com/p/B_SbT2fHXbI/
A post shared by ChristineQuinn (@thechristinequinn)
But one OG cast member whose return is still TBD is Davina Potratz. The OG cast member's involvement was up in the air after she left the Oppenheim Group to become part of Douglas Elliman in October 2020. "My background is in new development sales and marketing, so this is just a wonderful opportunity for me. It's just very in tune with my skills," Davina told PEOPLE at the time. and bring some new faces with them.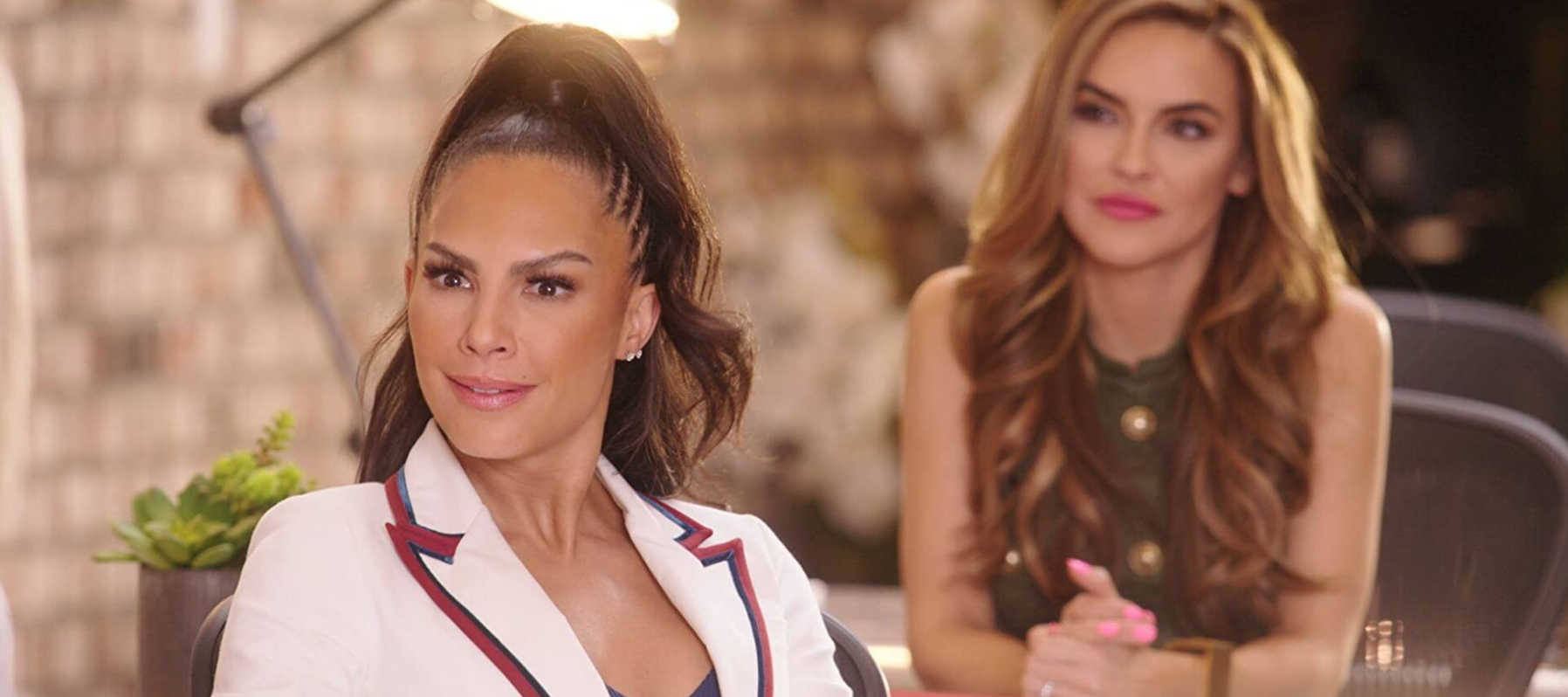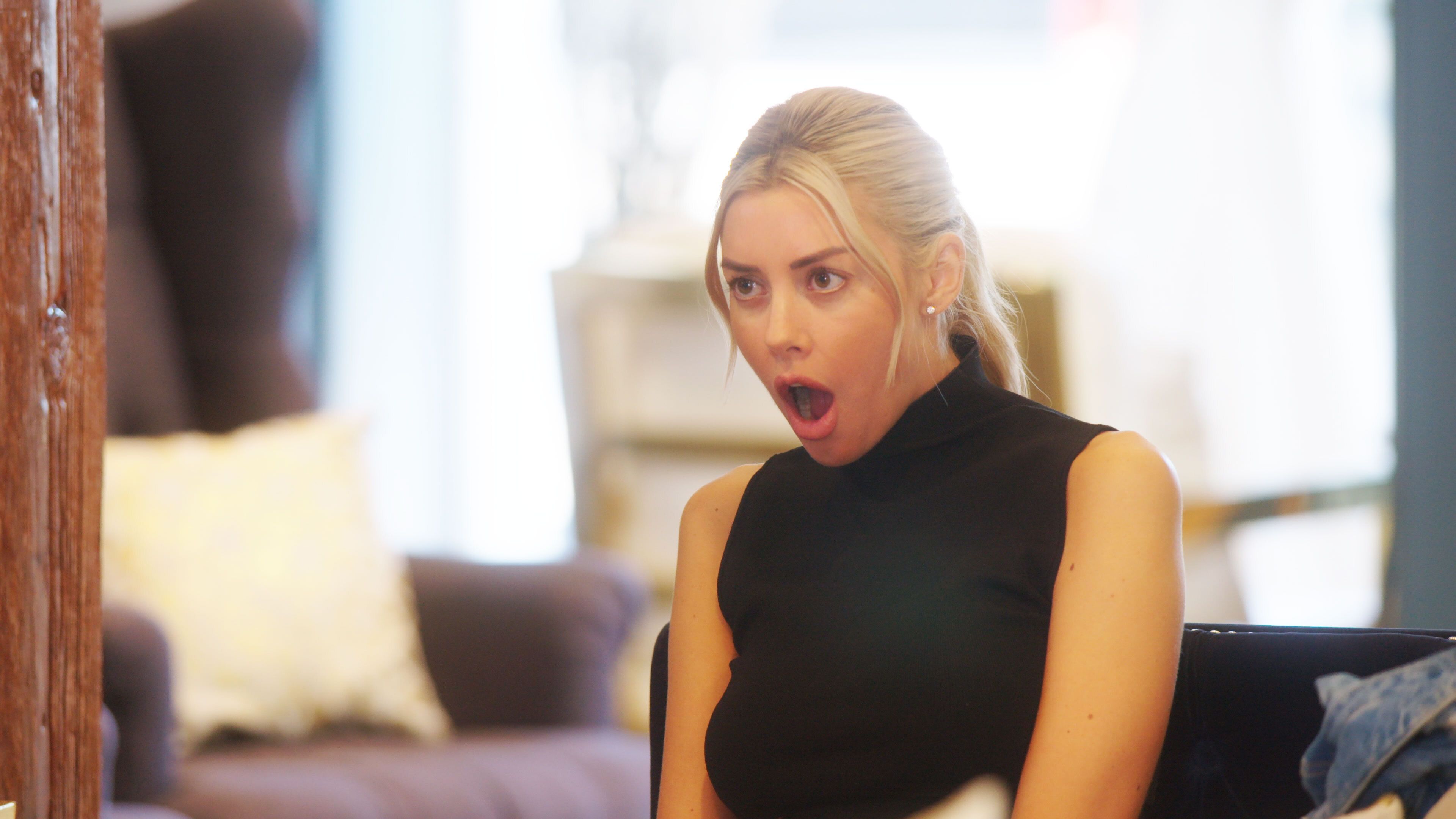 The reality TV personalityalso shared that she still wanted to be on a potential Selling Sunset season four, despite leaving the Oppenheim Group. "We all know each other so well. So I think they'll be excited and supportive," she told the publication of her fellow cast members. "It's not that I wanted to leave, but I had a great opportunity. It was a purely business decision. I certainly hope that I'm still part of the cast. Brett [Oppenheim] is not at the Oppenheim Group anymore either, so I don't think that that's going to be an issue at all."
But in January 2021, Mary told Radio Times that "everyone is coming back" for season four, but she was unsure about Davina's involvement in the show. "I don't know how Davina plays into that because she did leave the group, so I'm not really sure how that's going to work out. I haven't spoken to her," she said.
Will any new people join the Selling Sunset cast?
If Mary and some of the cast members get their way, you might see some new faces on the Sunset Strip this season. "We do have a couple of new agents. We keep trying to tell production and Netflix that we want a couple of the other girls on the show because they're really good friends of ours," Mary told Radio Times. "I think it would be good to have some new faces, but I don't know what they're going to choose."
https://www.instagram.com/p/CFsojf0HpCT/
A post shared by Davina Potratz (@davinapotratz)
So, while the future of everyone's new favorite reality show remains uncertain, here's everything the Selling Sunset cast and Netflix has said about a possible season four so far:
What will Selling Sunset season four be about?
Short answer: A lot.
BFD alert: Brett Oppenheim, a.k.a. one of the wonder twins who co-founded and owns Selling Sunset's Oppenheim Group, has left to start his own firm, Oppenheim Real Estate. While Brett's photo is still on group pics for the Oppenheim Group's website, his name has been scrubbed from the site. Instead, only Jason Oppenheim (his brother) is listed as the company's president and founder. Brett currently has a bunch of new listings, per his company's website, so there could be some competition in the works.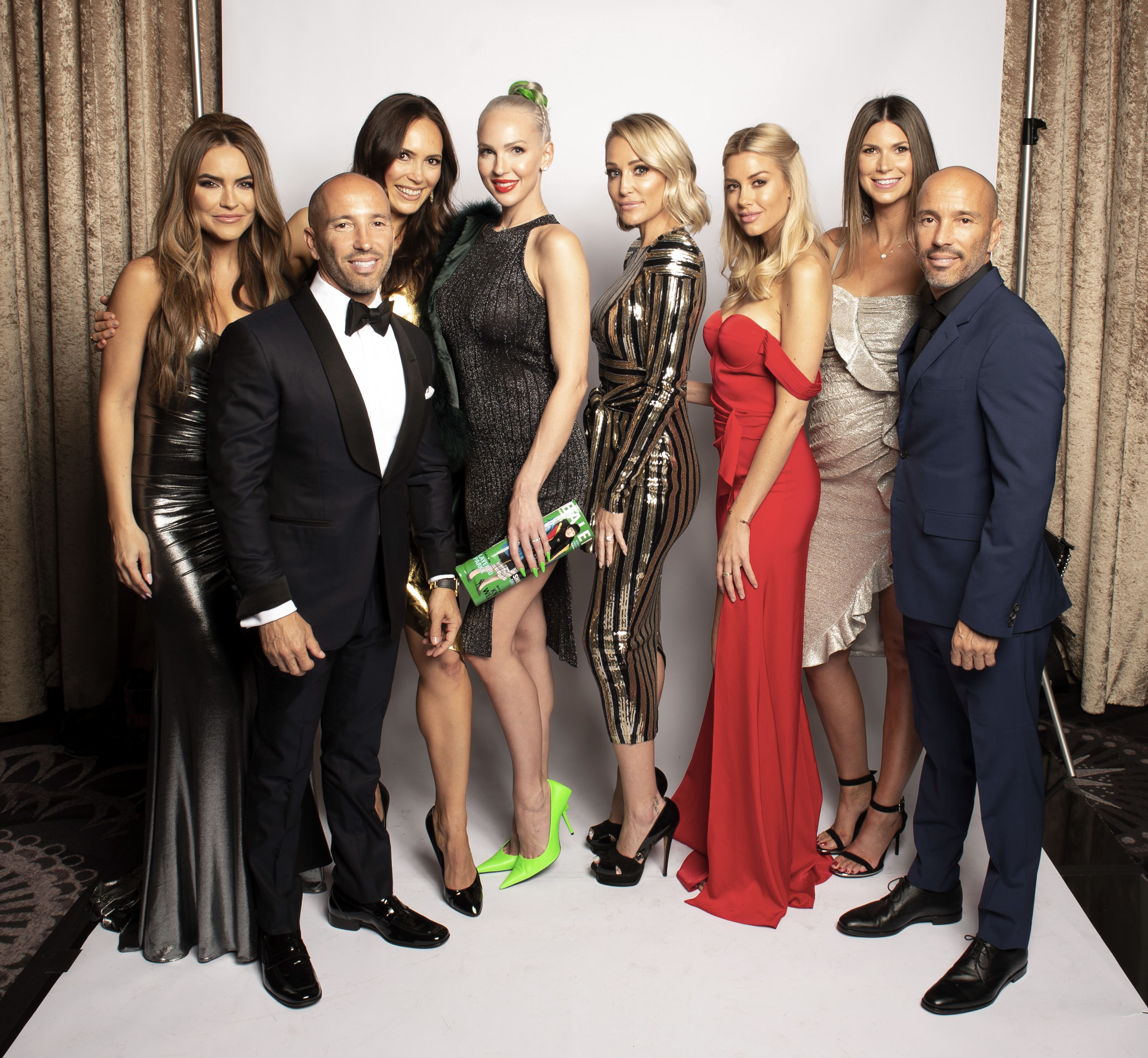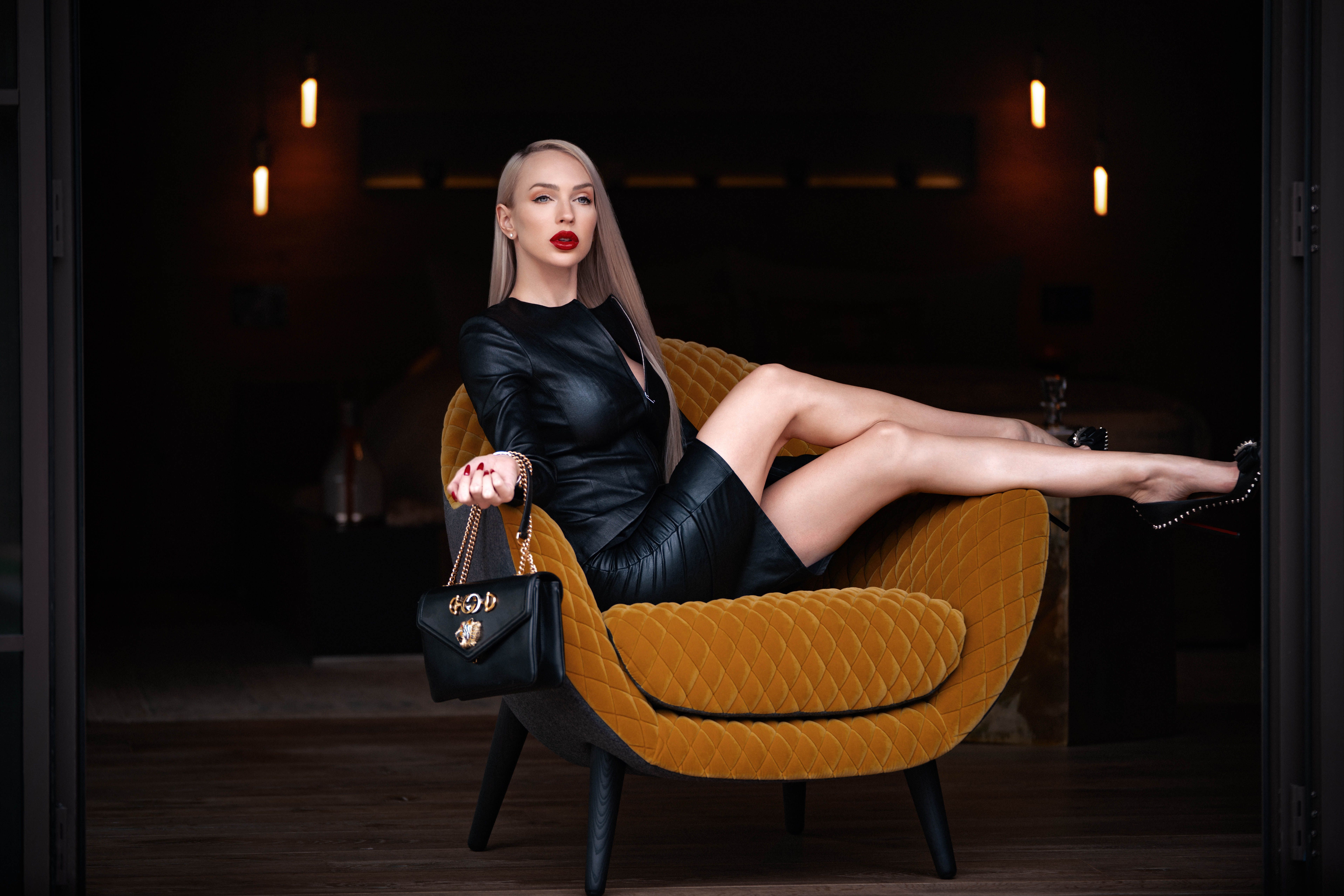 "Brett has left to start his own brokerage," Christine Quinn told Glamour UK. "The girls are fed up with the favoritism of Mary in the office, we don't know who will move where. It may be the battle of the brokerages! I think if season four goes ahead, it is going to be the juiciest season ever."
Christine and Chrishell are also still low-key feuding. Chrishell has blocked Christine on social media, which Christine seems confused about. "I have an idea why I'm blocked," Christine told ET. "I mean, it's nothing bad. I didn't like her at the time, and I was being funny and I was 'hearting' certain comments. I mean, it's really not a big deal. … It was just silly." That could make things (even more) awkward in the office…
Chrishell's new boyfriend, Keo Motsepe, will likely make appearances.
Last season, much of the show focused on Chrishell's divorce from This is Us star Justin Hartley. While appearing on Dancing with the Stars, she met dance pro Keo Motsepe and started dating. Apparently, he's been a big hit with Chrishell's costars, and they'd love to have Keo on the show.
"I don't know if there are any restrictions with him being on a different network," Mary told Us Weekly. "I know with Justin that was an issue. [With Heather Rae's fiancé] Tarek [El Moussa] that's an issue, which is why a lot of times the other guys aren't on show are so very much." (Because Keo is a DWTS professional dancer, he has a contract with ABC.)
Still, Mary thinks Keo "would probably make appearances" on Selling Sunset season four.
Heather's fiancé, HGTV's Tarek El Moussa, may appear on season four, too.
Tarek broke his silence in September and gave fans a glimmer of hope. "If there's a next season [of Selling Sunset], there is a chance you might be seeing me," Tarek told US Weekly. "Who knows what the future holds. I would love to film with her one day. You know, we have a lot of fun together. We have great chemistry together and I think the fans would enjoy it."
ICYMI: Heather got engaged to Tarek back in July, something she keeps talking about on Instagram.
https://www.instagram.com/p/CDRphj4J56B/
A post shared by Heather Rae Young (@heatherraeyoung)
https://www.instagram.com/p/CE7k8gJpaKy/
A post shared by Heather Rae Young (@heatherraeyoung)
https://www.instagram.com/p/CEkjn-1psM8/
A post shared by Heather Rae Young (@heatherraeyoung)
Odds are, Heather will be busy planning a wedding. And, c'mon, you know Selling Sunset has got to get in on that, right? (It would be their third wedding filmed for the show, after all.) Heather also told ET that HGTV taped her engagement for Tarek's show and that Netflix is trying to work out a deal to get the footage.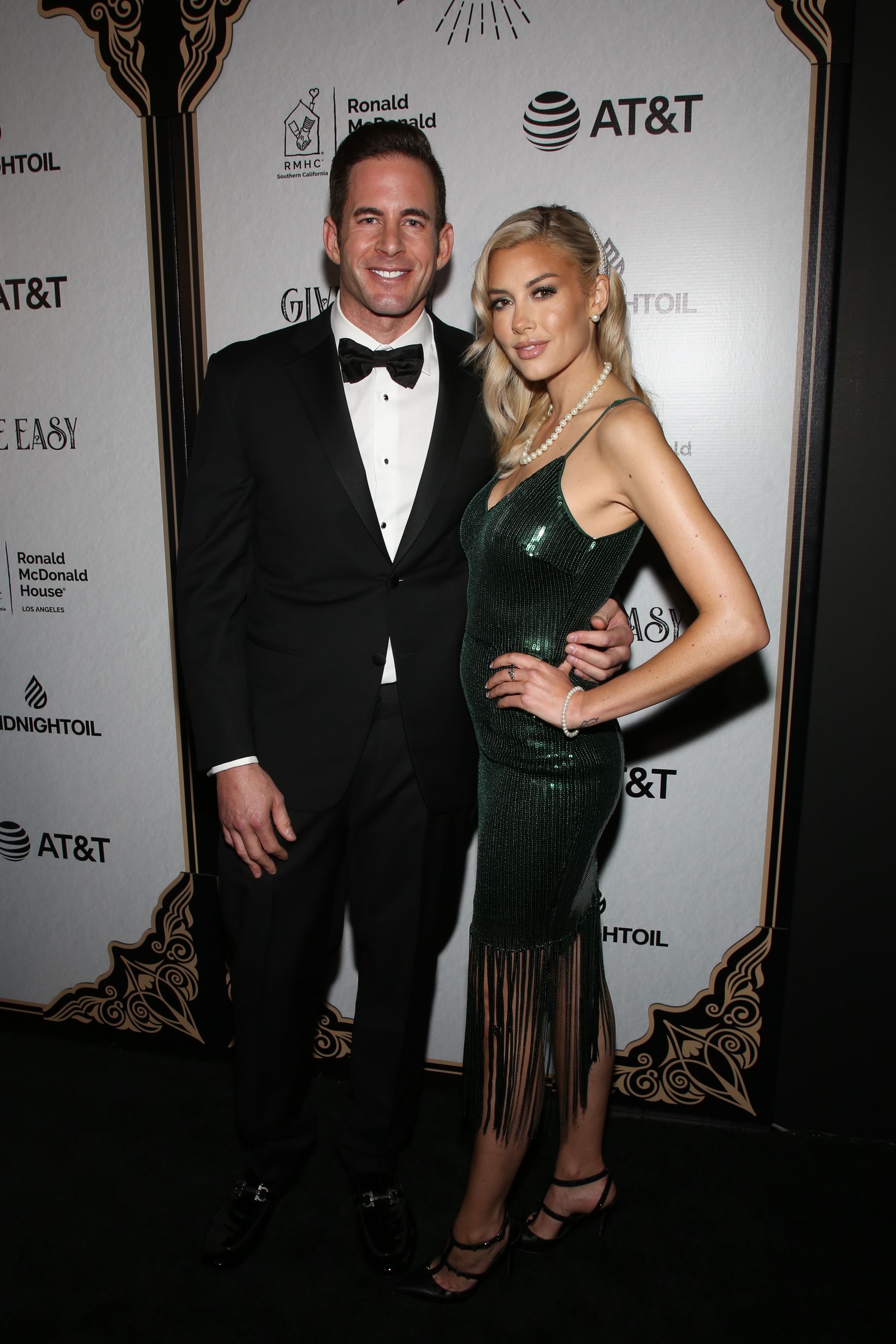 "So much of my life is Tarek," she said. "He can't be on the show with me, so all I can do is talk about him, right? And talk about our moments and talk about how much fun we have and everything going on, but yeah, there might have been a deal made!"
Mary echoed the couple's hopes that Tarek would be able to join Heather on season four, telling Us Weekly, "I believe he was granted like a certain moment of time. He just can't be like a cast member on it."
Season four could also show Mary's fertility journey with husband Romain Bonnet.

The couple previously discussed having children and filmed scenes in season three where they talked about their options, including Mary freezing her eggs, but they got cut from the final edit. "I'm going to be freezing my eggs. I keep putting it off, unfortunately," Mary told Radio Times. "I tested in the last season, and they filmed a lot more than what viewers got to see, but then Chrishell's divorce took priority, so it all got cut out."
"I haven't frozen them yet just because I've been busy. So I need to do that—[I'm] 40 and I'm running out of time," she continued in the interview. "But I don't necessarily want another baby anytime soon. I know it's important for me to at least freeze them so I know that option is there because I know Romain does want kids at some point."
The couple also has another joint project in mind: flipping a house. It's something the not-so-newlyweds want to do together to showcase both of their skills.
https://www.instagram.com/p/CKHcTWolkqI/
A post shared by Mary Fitzgerald (@themaryfitzgerald)
"We're gonna do a flip together," Mary told Women's Health. " With me in real estate, I can find a really good deal on something where we can make a lot of money off of it, and [Romain] does all the remodels. We're missing out on such an amazing opportunity if we don't do this. I think that's going to be our next thing together, learning to flip a home."
The Selling Sunset cast are already celebrating.

Chrishell posted a celebratory photo with Mary Fitzgerald, Heather Rae Young, and Amanza Smith. They all posed in bikinis on a boat, but couldn't share the deets or the reason behind their big smiles. Chrishell captioned the snap: "Carpe Diem!! Celebrating good news we can't tell you about 🤐😳🙌🏽💗."
https://www.instagram.com/p/CD7hrjbJ5qq/
A post shared by Chrishell (@chrishell.stause)
Naturally, fans speculated the "good news" is related to Selling Sunset and specifically a season four. One commented wrote, "You guys got renewed for another season!!!" That's still TBD, but it's totally possible they could be filming RN.
Source: Read Full Article