Queen Elizabeth Won't Attend Archie Harrison's Baptism Next Month — Here's Why
We are all so ready for newphotos of baby Archie Harrison, and luckily, they're coming soon. The firstson of Prince Harry and Meghan Markle, the Duke and Duchess of Sussex, is scheduledto be christened at St. George's next month. Which means a whole new crop of adorablebaby photos for us to gush over.
This momentousoccasion is a tradition for the royal family and is sure to draw a familiarcrowd of faces—Grandfather Prince Charles and his wife, Camilla Parker Bowles willbe there, and so will Prince William and Kate Middleton plus many other closefriends and family.
But one person youmay not see at the christening? The baby's great-grandmother, QueenElizabeth. Here's why she might not be there.
https://www.instagram.com/p/BxNQKGoHdAt/
Details of Archie Harrison's baptism are beginning toemerge
As the date for the baptism grows closer, new details about the event are coming to light. The baby will be christened at St. George's Chapel which is especially significant since it's the same spot where Prince Harry and Meghan Markle got married. It's also conveniently located about a mile from their home at Frogmore Cottage.
The baby will probably be wearing a replica gown similar tothe one his father wore while being baptized in 1984. It's shaping up to be anexciting day for everyone.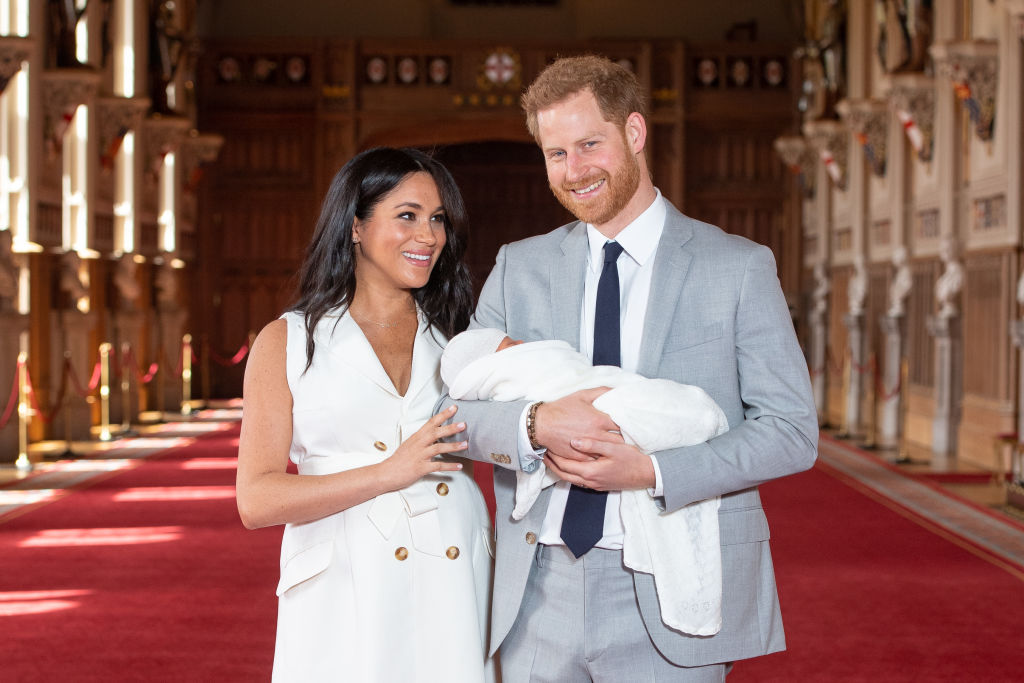 Who will the godparents be?
While Prince Harry and Meghan Markle haven't made any formal announcement about who the godparents will be, there are rumors swirling about who will receive the honor.
Fans think the couple might choose Meghan Markle's good friend Serena Williams to be the godmother, but so far that hasn't been confirmed. There's also been talk that Meghan Markle's best friend Jessica Mulroney or George and Amal Clooney might be tapped as godparents.
And who will Prince Harry choose to be godfather? Contenders include Mike Tindall, Jake Warren, Tom "Skippy" Inskip, and several other childhood friends. Prince Harry almost certainly won't choose his brother Prince William to be the godfather as that would break tradition. The idea is that since the Duke of Cambridge will always be in Archie's life anyway, Prince William doesn't need to have that title.
https://www.instagram.com/p/ByxRc1hlo6Y/
Queen Elizabeth won't be at the baptism
According to the DailyMail, one very important figure in Archie Harrison's life won't be attendinghis christening next month. They say she'll be busy with "other duties" at thattime and won't be in attendance.
Is this a royal snub, or totally normal? Well, it depends on who you ask. It's true that Queen Elizabeth doesn't attend every single christening for all her great-grandchildren. She was present at the baptisms of Prince George and Princess Charlotte but skipped Prince Louis' christening last year.
https://www.instagram.com/p/ByDdHsPF2xy/
Still, you'd think for Prince Harry's first baby she'd wantto be there, especially as the Head of the Church of England.
It's still not confirmed exactly what day the baptism willtake place or who will be there. But one thing is for certain—everyone islooking forward to seeing photos of the baby wearing a christening gown that looksso similar to the one his father wore more than 30 years ago. We can't wait!
Source: Read Full Article