Prince William Once Called Prince Harry a 'Big Fat Hairy Ginger' in a Leaked Voicemail Message
Although Prince William and Prince Harry might have some tension between them now, they used to be quite close many years ago. The brothers' friendly relationship could be seen in a leaked voicemail from the early 2000s. In one instance, William even jokingly called his younger brother a "big fat hairy ginger."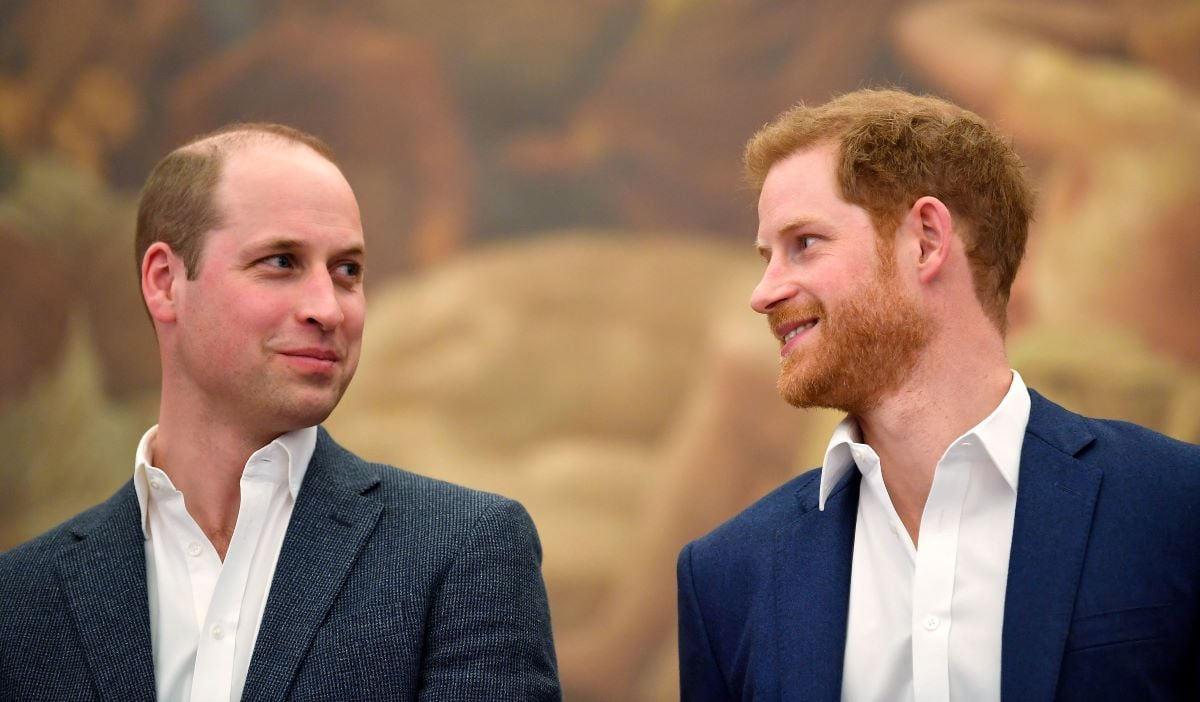 Prince Harry's phone was hacked to reveal a voicemail from Prince William
From 2005 to 2007, British tabloid newspaper News of the World hacked a number of royals' phones. During the trial that took place in the early 2000s, some of the leaked voicemails were heard.
One voicemail from Harry's phone was a message from William, who put on a high-pitched voice and pretended to be Harry's then-girlfriend, Chelsy Davy.
"Hi, it's Chelsy here," William said, according to The Sydney Morning Herald. "I just want to say I miss you so much and I think you are the best-looking ginger I have ever seen, although you really are quite ugly for a ginger, but hope you are having a lovely time. I really miss you. It is lovely out here in Africa and hopefully I will see you very soon, you big hairy fat ginger. Anyway, speak to you later."
Prince William's messages for Kate Middleton were also leaked
When William was training at Sandhurst Military Academy, he left messages for Catherine, Duchess of Cambridge that fell into the wrong hands.
"Hi baby. I had a busy day today again," he said in one message. "I've been running around the woods of Aldershot chasing shadows and getting terribly lost, and I walked into some other regiment's ambush, which was slightly embarrassing because I nearly got shot. Not by live rounds but by blank rounds, which would be very embarrassing though."
News of the World also had access to a phone call between William and Kate in which he called her "babykins."
"My head's all right," he said. "I've just picked up your message. Oh, my little babykins! I hope you are all right. I just tried ringing you but I do not think you would pick it up because it is 5.35am in the morning so it is probably not a very good time to ring you. I hope you are all right."
The royal family is no stranger to phone hacking
Unfortunately, phone hacking is not an entirely unusual event for the royal family. Harry and William's parents had their phones tapped in the 1980s as well, and these messages were publicized in the early 1990s.
In one instance, Princess Diana—who was married to Prince Charles at the time—was talking to a male friend named James Gilbey. According to News.com.au, their conversation became rather explicit. Although Gilbey would later deny any romantic involvement with Diana, he called her "darling" many times throughout the call and talked about how he wanted to hold her at night.
Meanwhile, Charles and his mistress, Camilla Parker Bowles, also had their phone call leaked. The scandal became known as "Camillagate," though it is also called "Tampongate" because Charles told Camilla that he wanted to "live inside your trousers" like the menstrual product.
Source: Read Full Article