Prince Harry Just Shared the 3 Times He's Felt 'Completely Helpless' in His Life
Prince Harry, Duke of Sussex is opening up about his mental health. The 36-year-old discussed his upbringing in the British royal family, going to therapy, and how life has changed for him and wife, Meghan, Duchess of Sussex during a May 2021 guest spot on Dax Shepard's Armchair Expert podcast.
A 'bubble was burst' for Prince Harry when he started going to therapy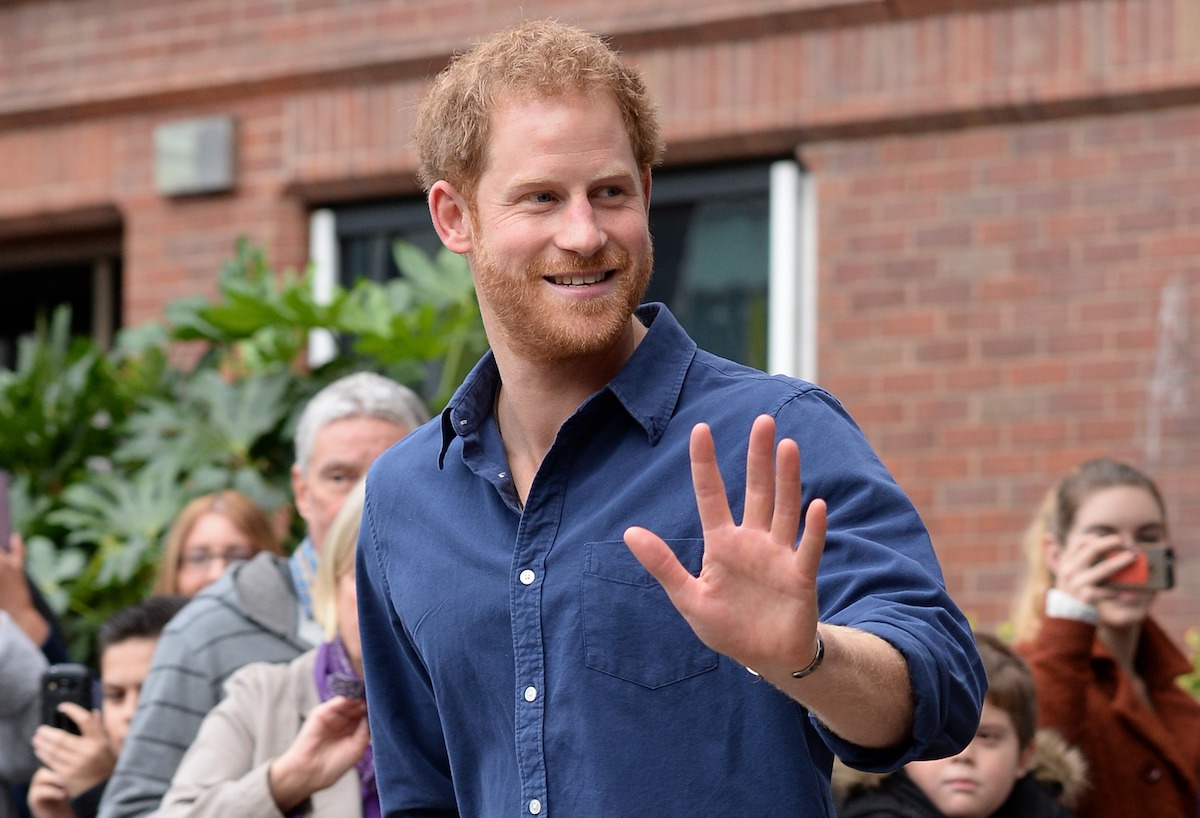 Harry compared royal life to The Truman Show during his 90-minute conversation with Shepard and Monica Padman. The 1998 Jim Carrey film centers around a man who discovers his life's a TV show. Harry also compared royal life to "being in a zoo" and shared that he wanted to quit royal life in his 20s.
The Duke of Sussex continued, saying for years he didn't acknowledge his feelings or confront the trauma he'd experienced. It wasn't until he went to therapy that a "bubble" burst. 
"Once I started doing therapy, it was like the bubble was burst. I plucked my head out of the sand and gave it a good shake off and I was like, 'You're in this position of privilege, stop complaining and stop thinking you want something different—make this different, because you can't get out. How are you going to do these things differently? How are you going to make your mum proud and use this platform to really affect change?'"
When Shepard asked what moment led to therapy, Harry revealed it was because of Meghan.
"It was a conversation that I had with my now wife," he said. "And she saw it, she saw it straight away and she could tell that I was hurting and that some of the stuff that was out of my control was making me really angry."
The Duke of Sussex later added he doesn't currently need therapy but that he wants it. 
Prince Harry's felt 'completely helpless' 3 times in his life
Harry continued, describing three moments in his life where he's felt "completely helpless." 
"One when I was a kid in the back of a car with my mum [Princess Diana] being chased by paparazzi, two was in Afghanistan in an apache helicopter, and then the third one was with my wife," he said. "Those are the moments in my life where feeling helpless hurts. It really hurts."
"And that's when you think to yourself, 'Sh*t, I've got the privilege, I've got the platform, I've got the influence and even I can't fix this,'" he added. "I can't change this. And when you start getting in your head about it, that's when it starts sort of taking a toll."
Prince Harry says 'helping other people helped me'
When Harry's having a bad day he might go for a walk on the beach — he, Meghan, and their son reside in Montecito, California, close to the ocean — or he'll help someone.
The Duke of Sussex said on the podcast that through things like the Invictus Games, a sporting event for wounded soldiers he founded in 2014, he realized "helping other people helped me."
Now when Harry's "feeling sh*t, what am I going to do—I'm going to help my neighbor and have a really good day," he said.
Harry will also be talking about mental health on The Me You Can't See, his long-awaited project with Oprah. The docuseries begins streaming May 21, 2021, on Apple TV.
Source: Read Full Article