Prince Harry and Meghan Markle Have 'Master Plan' to Compete With Royal Family, Expert Says
After Prince Harry and Meghan Markle stepped back from royal life in 2020, they said they would work to become "financially independent." Since then, they have been involved in a number of business ventures but the couple may also be doing something to compete with Harry's family. In fact, it's believed that the Duke and Duchess of Sussex have been working on a "master plan" to dominate the headlines and become more relevant than the royal family.
Prince Harry and Meghan are involved in several different business ventures
Meghan and Harry have been busy since stepping down from their roles as senior royals. They signed a megadeal with Netflix on Sept. 2, 2020, before inking another with Spotify.
In March 2021, it was announced that Harry accepted the role of chief impact officer with the coaching and mental health firm BetterUp. Moreover, Meghan's invested in the vegan coffee brand Clevr Blends which could have her banking millions. The duo also does public speaking engagements as well as work through their Archewell Foundation.
The Duke and Duchess of Sussex have a 'masterplan' to become 'royals of the world'
Brand and reputation management expert Eric Schiffer spoke to Express about the Sussexes and what he believes their master plan is now.
"I think Meghan and Harry's master plan is to position themselves as the royals of the world, not just of the U.K.," Schiffer told the publication. He added that the pair could do so "through acts of benevolence and leadership with the heart that is meaningful to the values and desires of Gen Z and Millennials."
Issues Meghan and Harry have spoken out about
To back up his point Schiffer noted several causes the Sussexes have publicly supported.
The duke and duchess have talked about race and equality issues on a number of occasions including in October 2020, when Harry opened up about his own experience with racism, saying he became aware of unconscious racial bias after meeting his wife.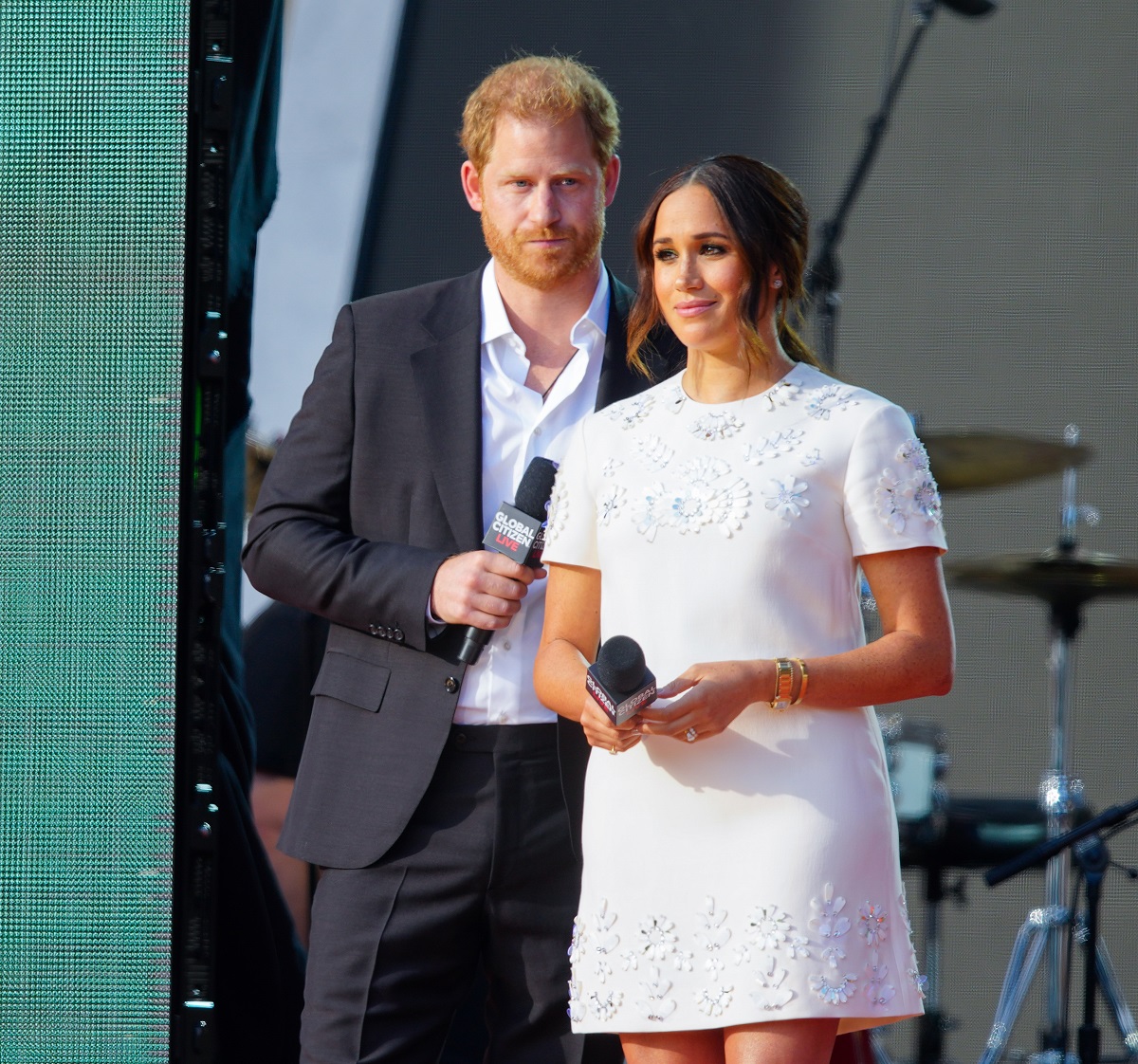 "No one's pointing the fingers. You can't really point fingers, especially when it comes to unconscious bias," Harry said during a chat with Patrick Hutchinson, who carried a far-right protester to safety during unrest at an anti-Black Lives Matter rally. "But once you realize or you feel a little bit uncomfortable, then the onus is on you to go out and educate yourself, because ignorance is no longer an excuse."
Moreover, in November 2021, Meghan personally called a number of U.S. senators to lobby for federal paid parental leave.
But that's just the tip of the iceberg. The Duke and Duchess of Sussex have also spoken out about climate change, gender equality, vaccine equity, and mental health which are all specific topics that matter so much to the target audience.
Source: Read Full Article