Noah Centineo Loves These Rom-Com Actors As Much As You Do (Matthew McConaughey!)
Nov. 27 should probably be a day that goes down in romantic-comedy movie history. Not only was a To All the Boys I've Loved Before sequel announced, but star Noah Centineo named his rom-com actor idols. So much swooning to be done. Clearly, the rising star, who has been deemed "The Internet's Boyfriend," has done his homework and has some pretty accomplished guys to look up to while continuing to make audiences weak at the knees.
The To All the Boys actor jolted to fame with the successful Netflix movie and has also starred in the network's rom-com Sierra Burgess Is a Loser. For now, he's staking his claim as rom-com king, while of course remembering those who came before him. "I love Matthew McConaughey dearly," Centineo told The Hollywood Reporter.
"I don't know him personally but from what I can gather I love his views on life, even though I've never talked to the man." McConaughey, master of the rom-com, has starred in fan-favorite films like How to Lose a Guy in 10 Days (opposite Kate Hudson), The Wedding Planner (with Jennifer Lopez), and Failure to Launch (also starring Sarah Jessica Parker). Now if we could only get these two in a film together…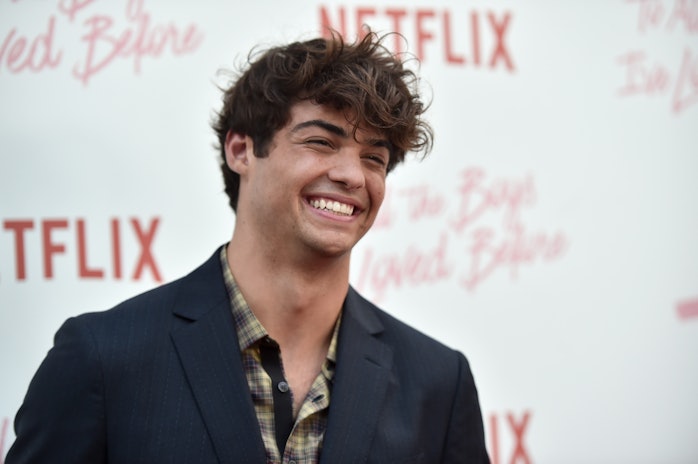 In addition to McConaughey, Centineo named Mark Ruffalo as someone he looks up to. "They both seem like such caring and pensive and conscious individuals," Centineo added. In addition to his iconic role as The Hulk, Ruffalo has had his fair share of rom-com jobs including 13 Going on 30 (opposite Jennifer Garner), Just Like Heaven (with Reese Witherspoon), and Rumor Has It (alongside Jennifer Aniston).
But of course, McConaughey and Ruffalo just scratch the surface of the numerous boyfriends Hollywood has provided fans over the years. Centineo doesn't overlook that. "I mean Ashton Kutcher, George Clooney, Tom Hanks, Brad Pitt, Leonardo DiCaprio, Mark Wahlberg," he continued. "There are these people that were the definition of boyfriend material that have come up… I love them all, man." Don't we all.
As easy as Centineo is on the eyes, the actor does have so much more ahead of him than this one genre. Like all of these seriously accomplished stars, Centineo has his sights set on more complex work and projects. Besides, most of the famous men he mentioned have gone on to get Academy Award wins and nominations throughout the course of their hard-earned careers.
"Everything I have done, everything I have lined up are stepping stones," the actor told THR in November. "I'm not anywhere near where I want to be." In addition to the Boys sequel, Centineo already has a handful of work in the pipeline.
The 22-year-old is starring alongside Kristen Stewart and Elizabeth Banks in Banks' upcoming, action-packed reinterpretation of Charlie's Angels. He'll also play the lead in the action love storyValet. According to IMDb, Centineo is starring in Jackie Chan's The Diary alongside Kevin Kline as well as the comedy The Stand-In with Riverdale's Camila Mendes.
These other movies do seem exciting, but maybe he should give McConaughey a call for a collaboration. Or Ruffalo, or Pitt, or DiCaprio. Just saying.
Source: Read Full Article