LFO Singer Devin Lima Has Reportedly Passed Away at Age 41 Following Cancer Battle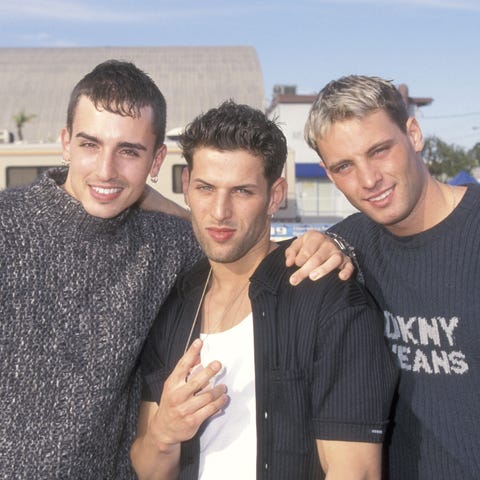 LFO singer Devin Lima passed away early Wednesday morning after being diagnosed with stage four cancer last year, according to TMZ.
Lima was best known for being in LFO alongside Brad Fischetti and Rich Cronin (the latter of whom passed away from leukemia). If you didn't grow up in the '90s, LFO was a hugely popular boy group best known for their mega-hit "Summer Girls," which got to the #3 spot on the Billboard Hot 100. But despite being most popular in the '90s, they were still releasing music as of last year, when the song "Perfect 10" came out.
Per TMZ, the band was hoping to tour in the spring of 2018 but doctors discovered a malignant tumor on Lima's adrenal gland.
As of now, Brad Fischetti hasn't publicly commented on his bandmate's passing, and both his Twitter and Instagram appear to be private. In October of last year, he released a statement on Lima's behalf, saying "Devin asked me to give you this update without him because, frankly, he's not feeling very well. But he asked me to send you his love and gratitude for all the love and prayers you've sent his way."
Source: Read Full Article