Kate Middleton and Meghan Markle Didn't Bond for 'Practical' Reasons, Royal Author Says
Kate Middleton and Meghan Markle aren't BFFs. Unlike Princess Diana or Sarah, Duchess of York they weren't friends before joining the British royal family. The Duchess of Sussex has discussed her relationship with the Duchess of Cambridge publicly. But a royal author says the women didn't bond, at least in part, because of "practical" reasons. 
Kate Middleton and Meghan Markle getting to know each other was impacted by Kate Middleton's pregnancy with Prince Louis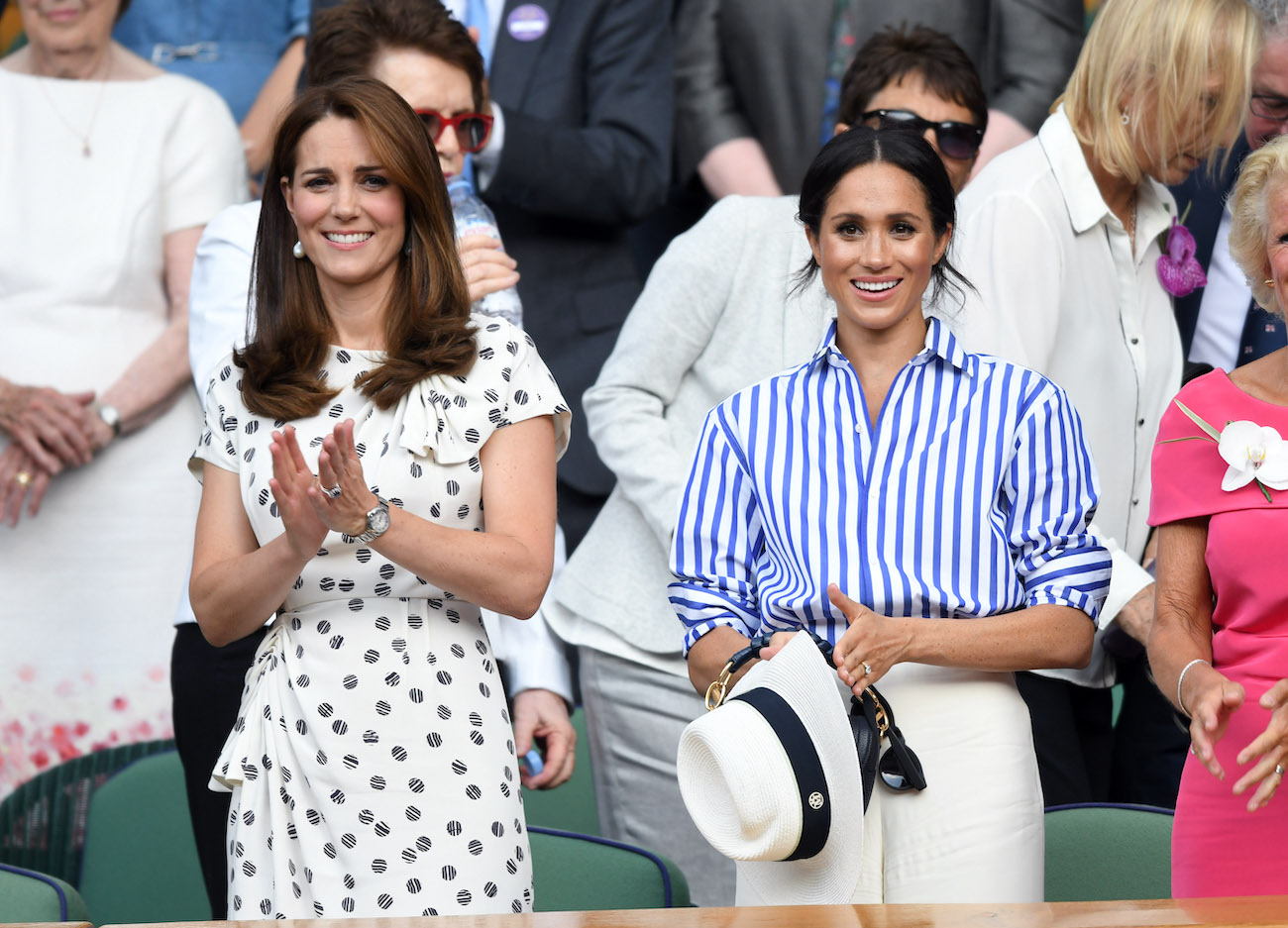 According to Andrew Morton, the author behind Diana's explosive biography, Catherine's pregnancy with now 3-year-old Prince Louis played a role in her getting to know Meghan. In an updated edition of his unauthorized biography, Meghan: A Hollywood Princess, Morton wrote Catherine didn't have "much energy" to bond with Meghan ahead of her royal wedding to Prince Harry, Duke of Sussex.
"During the build-up to Meghan's wedding, Kate was experiencing her third difficult pregnancy and was focused on her own welfare," Morton wrote, according to the Mirror. "She did not have much energy to bond with her new neighbour."
Catherine and Prince William, Duke of Cambridge announced they were expecting their third child in September 2017. Just two months later Meghan and Harry went public with their engagement. So during the royal wedding preparations Catherine, who has a history of experiencing severe morning sickness while pregnant, wasn't exactly in the best shape to get to know Meghan.
Meghan Markle and Kate Middleton didn't live nearby which made getting to know each other more difficult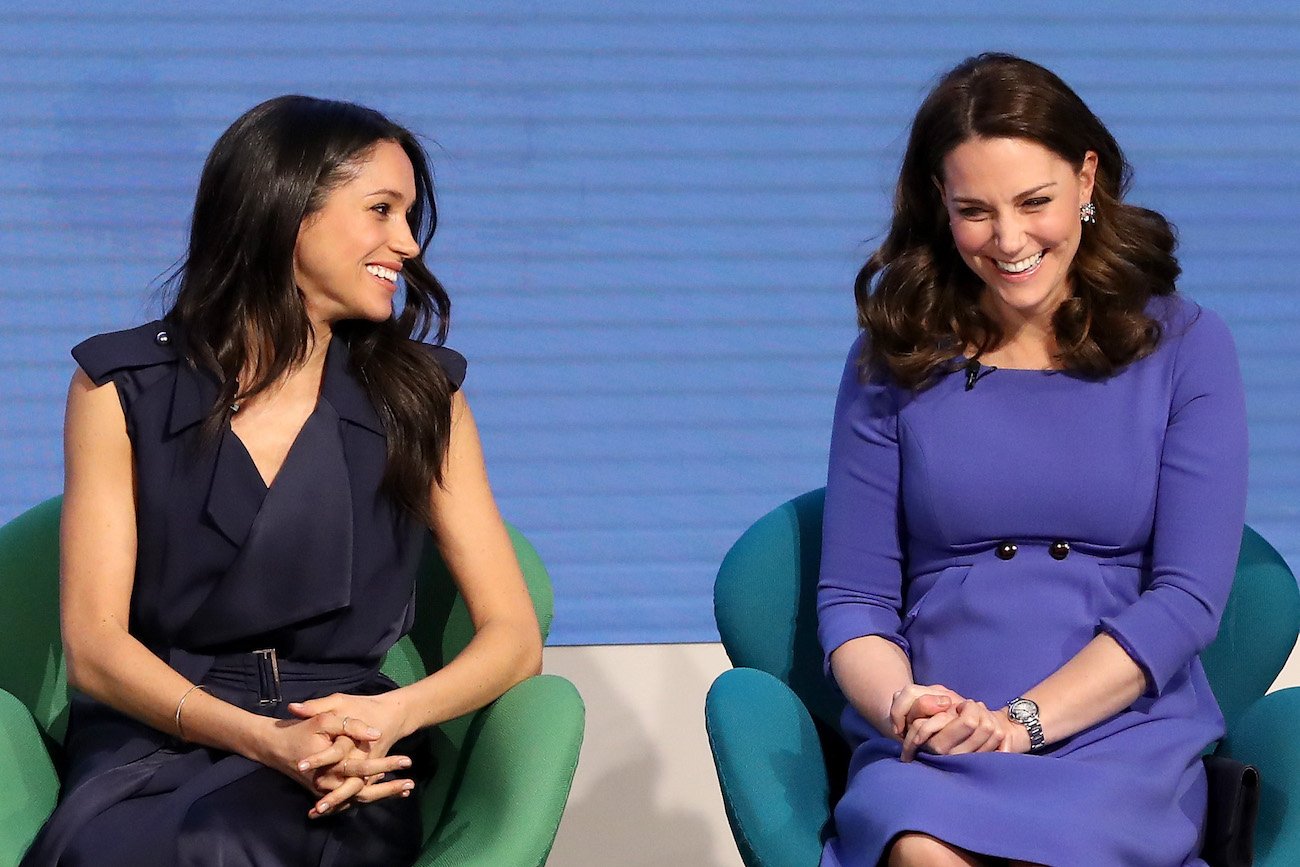 Lots of royals live at Kensington Palace but that wasn't the case when Meghan and Catherine were getting to know each other. According to Morton, the two weren't often in close proximity which meant they couldn't simply stop by for a cup of tea and some conversation.
"It was a practical matter as much as anything. Kate spent weekends and holidays at Anmer Hall, the Cambridges' country home in Norfolk," Morton said in his book.
A wedding gift from Queen Elizabeth II, the sprawling Georgian mansion feels like home to William and Catherine. As such it's where they've spent a lot of time in recent years.
In the lead-up Meghan and Harry's wedding, the now-parents of two weren't living close to the Duke and Duchess of Cambridge. As Morton noted in Meghan: A Hollywood Princess, they were "approximately three hours' drive away, living in a large, remote, rented property on the Great Tew estate in Oxfordshire."
"Harry's dream of two united happy families seemed a long way off," the author added.
Kate Middleton and Meghan Markle didn't have much time to get to know each other outside of public events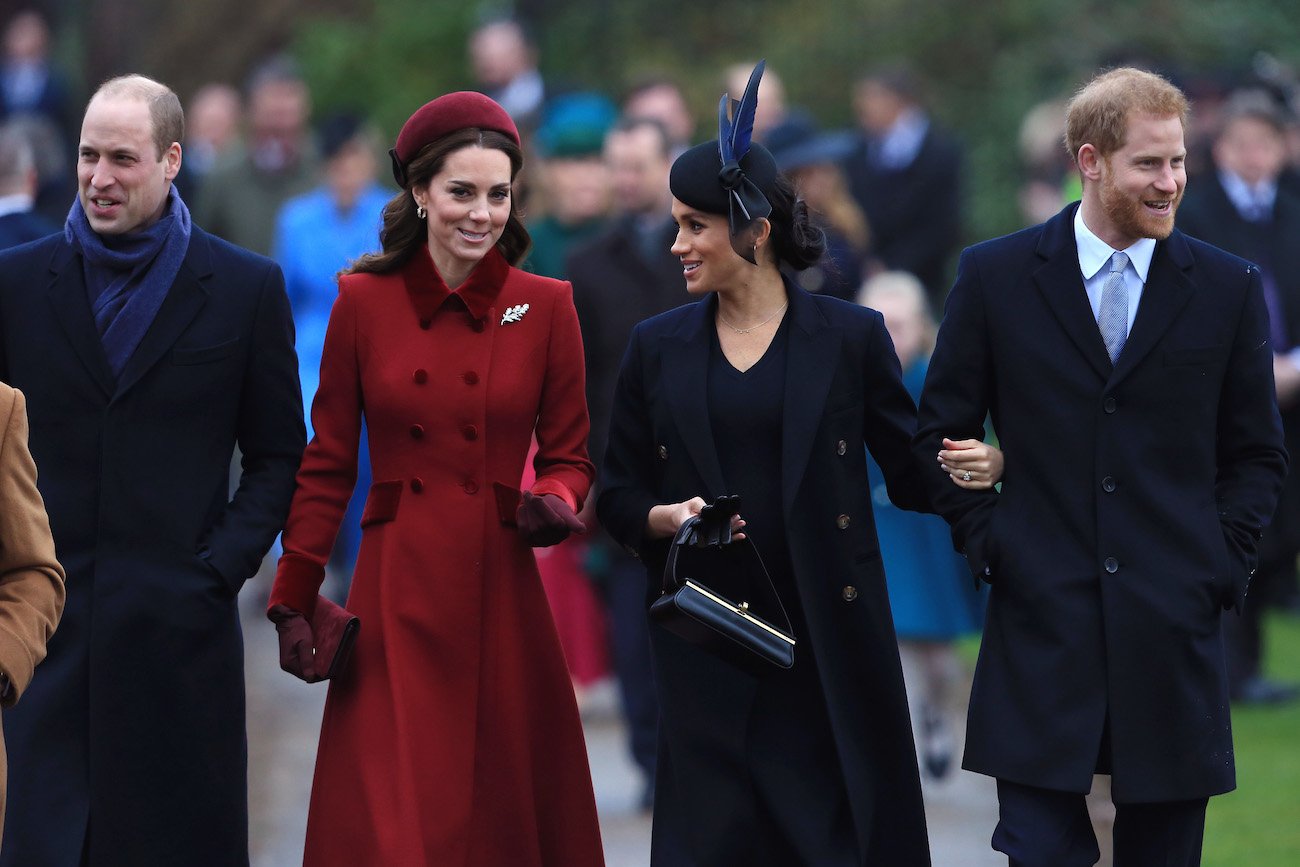 Another roadblock stood in the way of Catherine and Meghan becoming close. They had "little opportunity" to get to each other "away from public events," Morton explained. While they "chatted and clapped and cheered" at Wimbledon chances for them to bond were few and far between. 
Today, Meghan and Catherine live even further apart. Meghan and Harry call Montecito, Calif., home while the Duke and Duchess of Cambridge still reside in England.
Source: Read Full Article