How the Today Family Has Survived Everything Thrown Its Way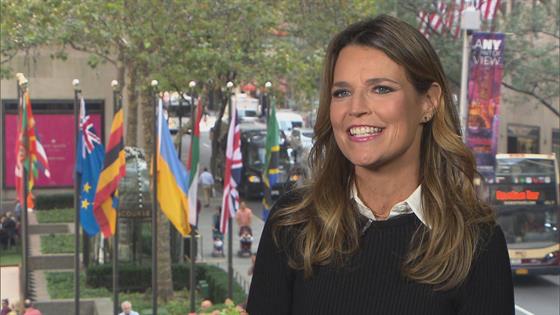 "Today, as you know, we are starting a new chapter in the third hour of our show. As it evolves, we want you to know that the entire Today family will continue to bring you informative and important stories—just as we always have."
That's how Hoda Kotb, sitting alongside Al Roker and Craig Melvin, kicked off the third hour of the Today show on Monday, Oct. 29, the show's first back since disgraced anchor Megyn Kelly was shown the door following her controversial comments defending blackface last week, kicking off yet another period of change for a show that's had its fair share of it over the years. It's a sentiment that the show's on-air talent have been forced to reiterate more times than they'd probably like in the last year, but one that, as they've powered through and weathered the storm, also reinforces something we've always known about the team at Today: They're a real family and that bond they share is only growing stronger.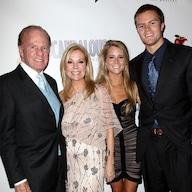 Photos
Today Show Family Album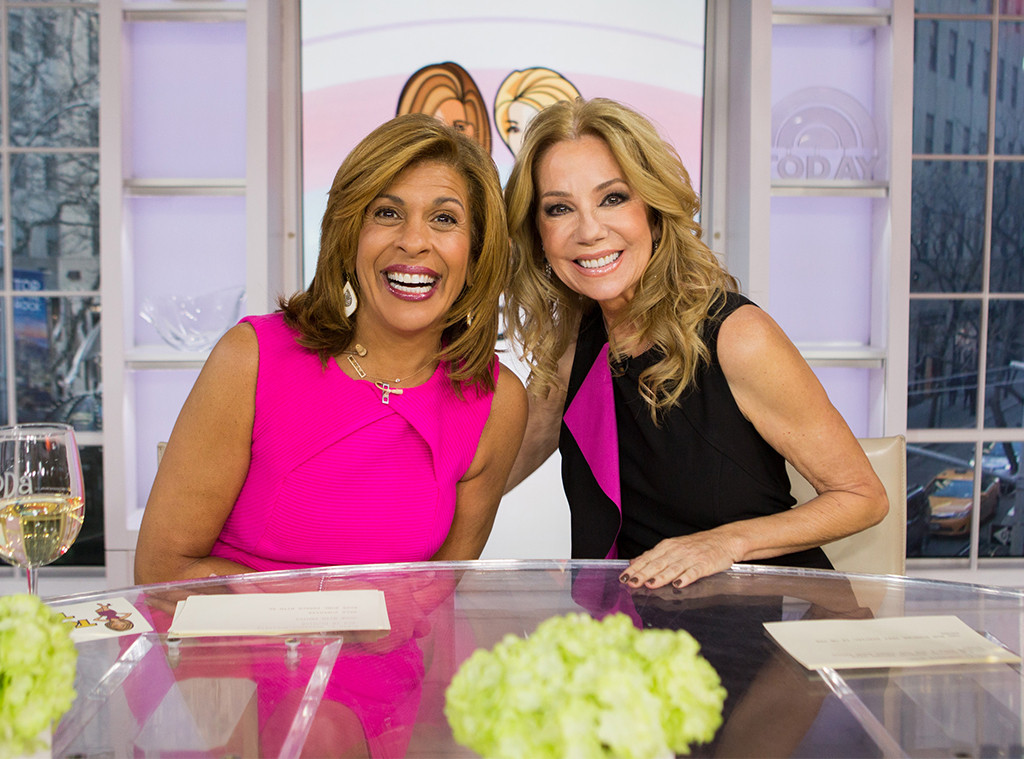 Nathan Congleton/NBC
The familial nature of Today's roster, which today is comprised of weekday team Kotb, Roker, Melvin, Savannah Guthrie, Carson Daly and Kathie Lee Gifford, as well as a handful of correspondents and weekend anchors, has always been on display. It was there when Gifford's husband Frank passed away in 2015 and again when her mother Joan Epstein passed two years later. It was there when Daly lost both his mother Pattie and stepfather Richard Caruso within a month of one another in the fall of 2017.
"The people here at the Today Show are the highest quality human beings not only that I've ever worked with—forget that it's a TV show—that I've ever been around," the former TRL host said as he returned to work following the loss of his mother. "I can't thank you guys enough. I really could not have gotten past this without my faith in God, my family and you are my family and my friends."
It was evident every time a member of the crew has recently welcomed a new baby into their lives, whether it was correspondent Jenna Bush Hager's second Poppy in 2015, Guthrie and weekend weather anchor Dylan Dreyer's new additions in 2016, or Kotb's heartwarming adoption of baby girl Haley Joy in 2017, which we learned was a secret her fourth-hour companion Gifford was keeping along with her for quite some time. "I have the biggest mouth in the world and I've said zilch," she quipped when Kotb announced her good news to the world.
And it was on display earlier this month, before the whole Kelly debacle thrust the show back into an unwanted spotlight, when Roker made his Broadway debut in the musical Waitress and nearly all of his colleagues, Kotb, Gifford, Guthrie, Dreyer, Melvin, Sheinelle Jones, and executive producer Libby Leist included, made sure they were in the house to cheer him on.
Whenever big life changes happen to one of the gang, there some, if not all, of their work family are, to support them as best they can. How often does that happen in your office?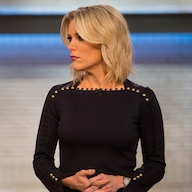 Read
Today Returns Without Megyn Kelly and Starts a "New Chapter"
Instagram
And it's unavoidable in the way they speak about one another, too.
"Sometimes, as I watch our daughters play like sisters or when we spend an entire car ride talking about life so rapidly that we barely breathe, I can't believe Savannah and I are new friends, that our friendship just started only five years ago," Bush Hager once wrote of her one-of-a-kind friendship with Guthrie. "And then I'm grateful that this job brought us together."
"When I signed to come back to television almost 10 years ago I didn't want to, I thought I'd done the best 15 years of television I'd ever done with a certain little guy named Regis Philbin and I didn't wanna come back," Gifford praised her partner-in-crime in 2017. "I decided to do it for one year, but something happens when you're around Hoda Kotb, you not only get infected, then you fall in love. I fell absolutely, madly in love with this life force called Hoda. Who just made me a better person."
"We're interested in spirituality and people's journeys," Guthrie told Parade of her connection with new co-anchor Kotb this August. "We go deep in the makeup room. Maybe sometimes too deep. Sometimes there are tears—like, reapplication of mascara. It's really like going to work with one of your closest friends."
"There are certain things you can't fake," Kotb added. "Have you ever gone to lunch with someone and the first few minutes you go, 'Yes, yes, yes'? You don't know why, you just know yes. That's part of it. You can't make it up."
And it's that bond that's carried the show through a year of tough adjustments, beginning nearly a year ago when veteran anchor Matt Lauer was fired over inappropriate sexual behavior in the workplace, forcing everyone involved into a moment of reckoning.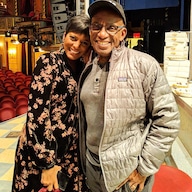 Read
Tamron Hall and Al Roker Reunite Amid Megyn Kelly's Today Drama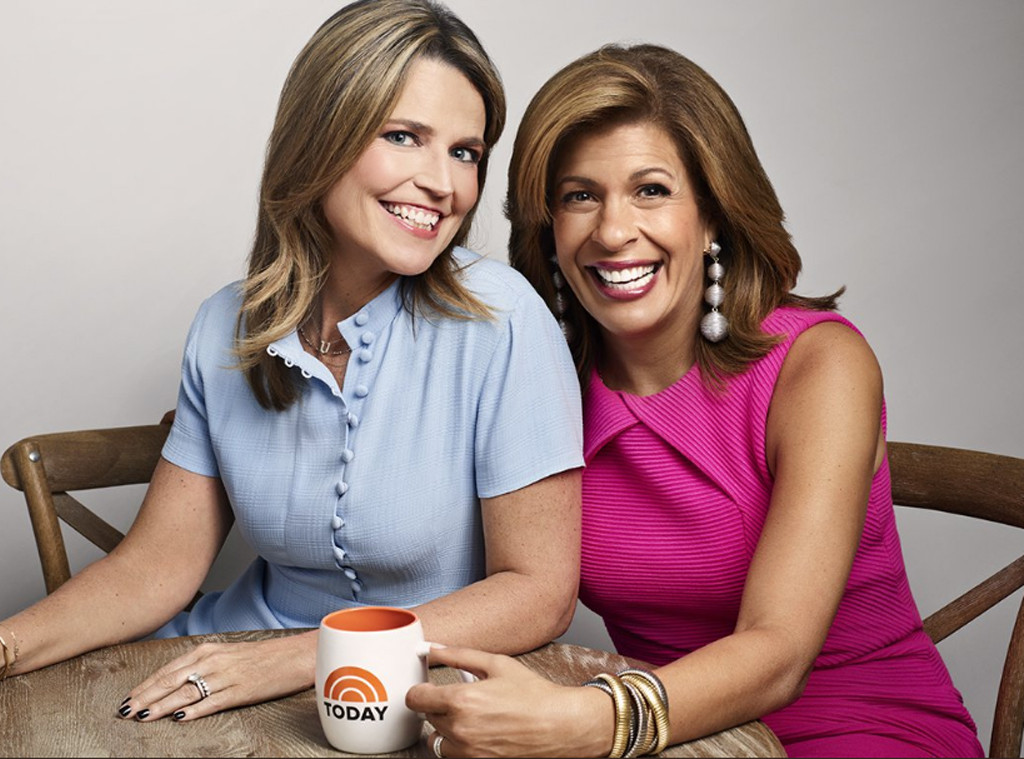 (Lloyd Bishop/Paradse
"We just learned this moments ago, just this morning. As I'm sure you can imagine, we are devastated, and we are still processing all of this," an emotional Guthrie said as she and Kotb reported on Lauer's firing on November 29, 2017. "And I will tell you right now, we do not know more than I just shared with you, but we will be covering this story as reporters as journalists. I'm sure we will be learning more details in the hours and days to come, and we promise we will share that with you. And Hoda, for the moment, all we can say is we are heartbroken."
"This is a very tough morning for both of us. I've known Matt for 15 years and I've loved him as a friend and a colleague," Kotb added. "And again, just like you were saying, Savannah, it's hard to reconcile what we are hearing with the man who we know, who walks in this building every single day."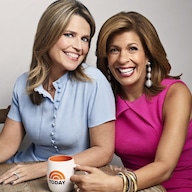 Read
Hoda Kotb and Savannah Guthrie Dish on Their Friendship On and Off Today
But from Lauer's professional demise came a new partnership, as NBC News chose to promote from within the family rather than seek out a high-profile addition, with Kotb named Guthrie's new co-anchor at the start of the new year. "When you click with someone, man, woman, it doesn't matter. If it works, it works," she told People in January of her natural chemistry with Guthrie. "We're sort of like sisters, and everybody wants a sister."
"That morning was so hard, but Hoda and I were in it together," Guthrie added of the instant bond that formed on that dark morning in November. "We are family, and families do go through hard times, and when that happens in good families, you just get closer…It was such a shock to wake up one day and not have Matt, but it was the most natural and comforting thing in the world to have Hoda right there. No one wanted that to stop."
And it paid off. Six months into the new pairing, ratings had only seen a minuscule dip compared to the same time frame the year prior with Lauer. What viewers responded to in a time of uncertainty was the sense of stability provided by leaning on the family to get the show through.
"That's why I think the show has done so well, because you weren't sitting there thinking, 'Who's that person? What kind of experience does that person bring?'" Leist told USA Today in June. "You kind of felt that it was going to be all right."
And it's that sort of stability, that family familiarity that'll carry Today through this next period of uncertainty now that the Megyn Kelly experiment is officially over. With known quantities like Kotb, Roker, Guthrie, Melvin and Jones all subbing in for the show's third hour in its first two Kelly-free days, the message is clear: This family is strong. It can survive anything.
Today airs weekdays at 7 a.m. only on NBC.
(E! and NBC are both part of the NBCUniversal family.)
Source: Read Full Article