How Regina King Sidestepped the Child Star Curse and Won Hollywood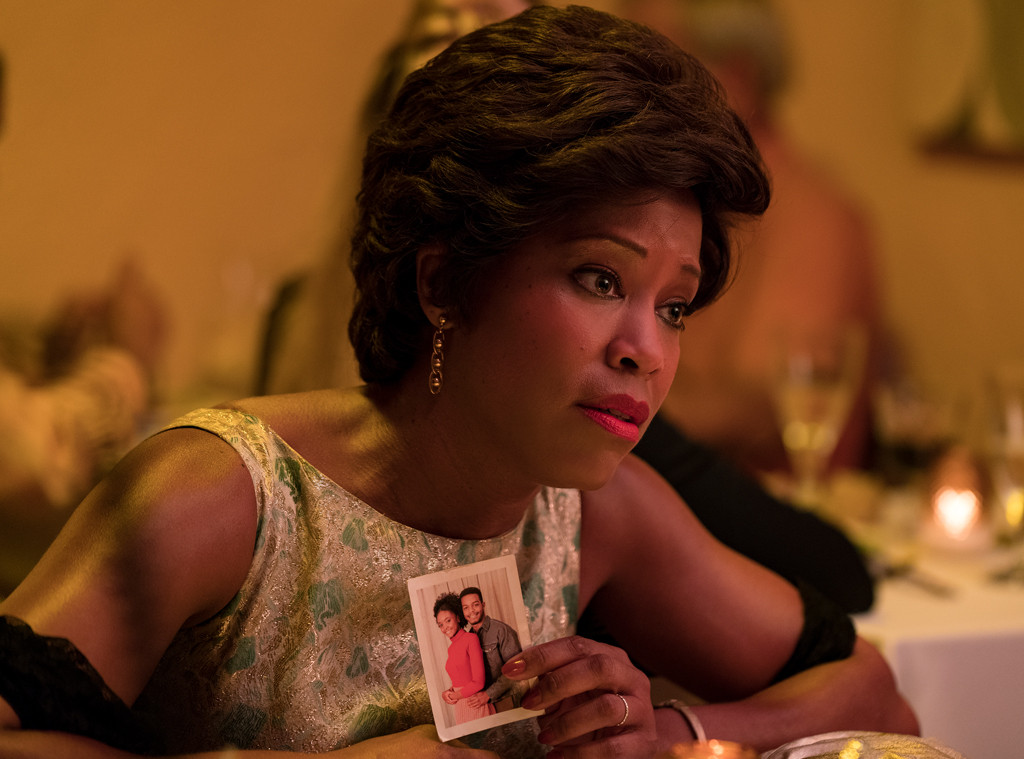 Annapurna Pictures
Regina King is a workhorse.
There's no more delicate way to describe the sort of person who can sustain a career like hers; one that's not just still surviving some 30-years after it began, but truly thriving. The three-time Emmy winner has spent the last few years raising the game on television in prestige dramas like Southland, American Crime, The Leftovers, and Seven Seconds, but it's her return to film for the first time in almost a decade—live-action film, to be specific—in Barry Jenkins' If Beale Street Could Talk that just might earn King her first Golden Globe win at this weekend's 76th annual ceremony, not to mention a buzzed-about Oscar nod when they're announced on January 23.
Amid all the accolades that have been thrown the actress' way these last few years—and rightfully so, mind you—it's easy to overlook how things could have gone quite differently for King if it weren't for her tenacious commitment to honesty, her unwillingness to settle for the sure thing, and her unwavering need to keep the private things private.
Born in 1971 and raised in Los Angeles, King's parents divorced when she was just eight years old and with her father Thomas, who had two older daughter from a previous marriage, largely out of the picture, it fell to mother Gloria, a special education teacher, to raise her and younger sister Reina on her own. "My parents' conduct during and after their divorce—from the constant fighting to their eventual estrangement— was very disappointing and hurtful to me. I was more disappointed and even more hurt when my father seemed to just drift out of our lives," the actress wrote in an essay for the 2017 book He Never Came Home: Interviews, Stories and Essays from Daughters on Life Without Their Fathers. "I only realized much later that the divorce really had little to do with that. It had more to do with who he was as a man."
While dad was drifting further and further away, mom was encouraging her daughters to follow their dreams, enrolling them in acting classes. "My sister and I were definitely allowed to dream big. My mother put no restrictions on that," King told USA Today last December before relating her own mom to her character in Beale Street. "As far as that comforting feeling that Sharon gives, my mom definitely had that."
By 1985, she'd gotten her big break, playing the role of Brenda Jenkins in the hit NBC series 227, handpicked by star Marla Gibbs to play her daughter. That same year, Reina landed a gig of her own on the syndicated sitcom What's Happening Now!!, a sequel to ABC's What's Happening!!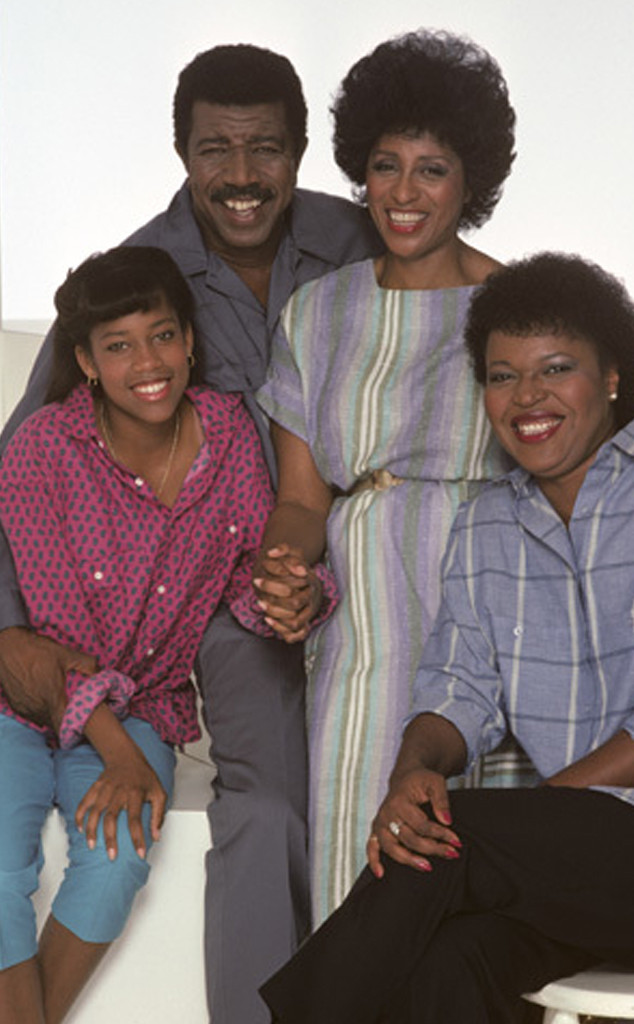 NBC
"It was an exciting time for us, but our dad wasn't around very much. I can count on one hand the number of times he came to any of our tapings," King wrote. "That was definitely upsetting, but I never spoke up about it. I guess I just hoped things would somehow get better."
Just barely a teenager and with her father becoming less and less of a presence in her life, King turned to a co-star for the sort of guidance a girl might look to find in her dad. "I credit my former co-star Hal Williams with being a wonderful influence. He played my father on 227, which aired for [five] seasons, and also became a father figure for me when the cameras stopped rolling," she explained. "He'd let me sit up under him and talk about teenage stuff and just be, which was something I no longer did with my dad. Hal is a warm, loving person and I really appreciate him for being there for me."
While she was busy learning from Gibbs—"She taught me how to be a professional. And I witnessed firsthand why it was so important to do so," she wrote in an Instagram tribute to her TV mama last June—and leaning on Williams, King was rocked by news out of her father's new life. "Around that time, I also had to deal with the fact that my dad married a woman who was barely five years older than me," she wrote in He Never Came Home. "At seventeen, that was a lot for me to process because, more than anything, I just wanted to be closer to him."
In 1990, 227 aired its last episode and King, encouraged by a mother who always insisted she stay in school even while becoming a star—"NBC wanted to put me in one of those schools, with kids from (the network). She didn't want to do that. She kept me in public schools," she told The Chicago Tribune in 2015—enrolled at University of Southern California while she figured out what she'd do next. While finding herself, she was out of work for a little over a year and it was in that time that something crystallized for King.
"It was very frustrating…and maybe that's what helped me decide that I really did want to be an actor as a career choice because of that year of not acting and not knowing what I wanted to do at all," she said. And then came her first feature role in John Singleton's 1991 classic Boyz 'N the Hood. "And after I did that, it became clear as day that this is my career choice…I can ACT like a dentist," she admitted.
From 1991-1995, she would star in a total of three Singleton films, which in turn lead to work in the '95 hit comedy Friday and the '96 Martin Lawrence film A Thin Line Between Love and Hate. But for King, the half-decade of work began to stick out for its overwhelming sameness. "I saw that I was being stereotyped," she told Vulture in 2015. "I saw that a lot of us were being stereotyped. I didn't want to be part of that — that's not the narrative I was creating for myself."
Be sure to watch E! on Sunday, Jan. 6 starting at 4 p.m. ET/1 p.m. PT or our Countdown and Live From the Red Carpet: The 2019 Golden Globe Awards coverage! Then don't miss the Golden Globes telecast at 8 p.m. on NBC. Afterwards, head back to E! for the Busy Tonight Live: Golden Globes After Party special at 11 p.m.!
Source: Read Full Article