Here's How Yolanda Hadid Feels About Bella Hadid & The Weeknd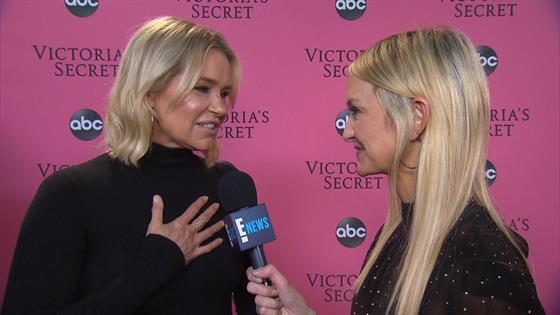 Yolanda Hadid is one proud mama.
For the second year, both of her famous daughters, Gigi Hadid and Bella Hadid, walked in the annual Victoria's Secret fashion show. This year, the stunning siblings strutted the runway in the Big Apple, where the show taped inside Pier 94.
While the Hadid gals strutted their wings down the runway, Yolanda was cheering them on from the front row alongside her younger daughter's famous beau, The Weeknd. So, how does mom feel about her daughter's rekindled romance? After all, back in 2016, the then-exes had an infamous run-in shortly after their breakup on the Victoria's Secret runway, where Bella was making her debut and The Weeknd was serving as musical guest at the time. The two eventually got back together this past July.
"I trust their choices and I love who they love and obviously Bella and Abel had the split there for awhile and I'm just so happy they're back together and I couldn't be happier about that," she told E!'s Zanna Roberts Rassi.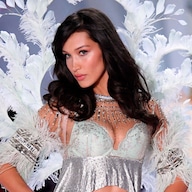 Photos
See All the Looks From the Victoria's Secret Fashion Show 2018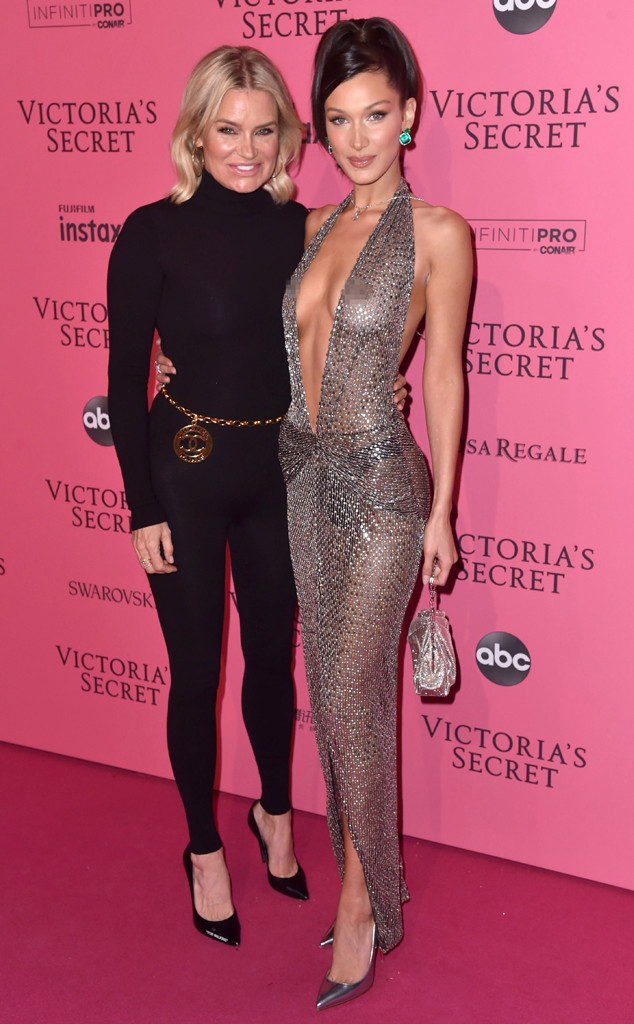 Stephen Lovekin/WWD/Shutterstock
The celeb mama is known to keep it real with her kids, particularly when it comes to their careers. As Gigi has repeatedly explained, Yolanda always urged them to be the nicest, most respectful and hard-working models in the room.
"Every young girl that age wants to be a model and there's girls that are way more beautiful than my girls…and they deserve success as much as my girls do," she told Rassi. "If you want it, you have to really be your authentic self and share your heart with people."
As Hadid noted, "People don't remember a beautiful face. People will only remember the heart."
With the show officially over, it's yet another night the ladies will also never forget. As for celebrating, Yolanda said they were going to finish the night with a "big, fat pizza," some wine and "just let it all fly."
Source: Read Full Article