Get Excited Pitches — Rebel Wilson Says She's "Definitely" Filming Another Musical Soon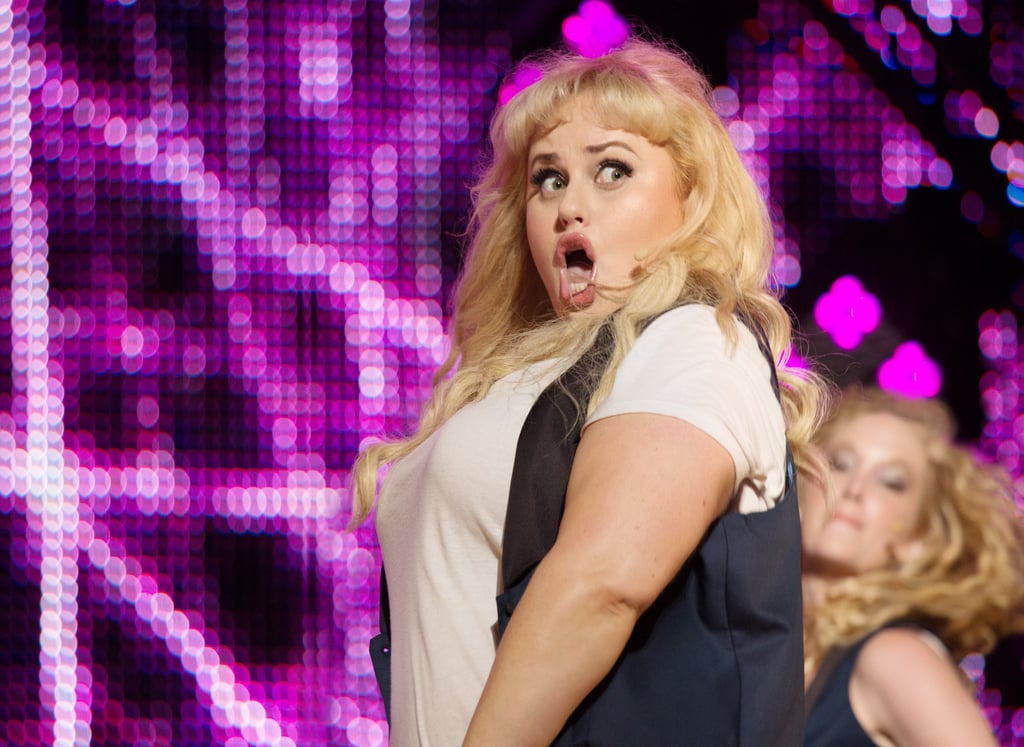 Get Excited Pitches — Rebel Wilson Says She's "Definitely" Filming Another Musical Soon

Get ready, pitches, because a fourth Pitch Perfect movie may be in the works. On Sept. 29, some cast members of the musical comedy series reunited to celebrate Skylar Astin and Anna Camp's birthdays, and they shared a few photos that have fans speculating about the Barden Bellas making yet another return to the silver screen. When birthday girl Anna posed for a picture with costars Brittany Snow, Rebel Wilson, and Chrissie Fit, each of them held up four fingers, which many fans took as a major hint for Pitch Perfect 4. Plus, Anna, Chrissie, and Rebel each captioned the photo with four hearts when posting it on Instagram, which further hints at a possible fourth installment.
To add fuel to the flames even more, Rebel gave fans even more hope when she stopped by the Ellen DeGeneres Show on Oct. 31. Dressed as Wilson, the volleyball from Cast Away, the actress told the host that fans will be seeing her sing a bit more since she'll "definitely be filming another musical film in the next 12 months, I can say that." But when Ellen asked her about a fourth film directly, Rebel said she couldn't say anything officially.
"But yeah, us Pitch Perfect girls, we love each other and we always wanna work together," she added.
To quickly refresh your memory on the franchise, the first Pitch Perfect movie hit theaters in 2012, followed by the second in 2015, and the third in 2017. Last year at Pitch Perfect 3 premiere, Rebel told People that she's "definitely" up for bringing the Bellas back together for another film, adding, "I love working with these girls. Even if they don't pay us to be in movies, we'll make our own movie on our phones because we love each other." Aww!
Ahead, see a few photos of the cast hanging out IRL, followed by a few passionate reactions from fans who are aca-freaking out at the thought of yet another Pitch Perfect movie.

Source: Read Full Article