'Fame' and 'Flashdance' Singer Irene Cara Dead at 63, Hollywood Mourns
"Her talent and her music will LIVE FOREVER! FOREVER REMEMBER HER NAME!" wrote Cara's "Fame" co-star Debbie Allen.
Hollywood is mourning the death of award-winning singer and actress Irene Cara, who has passed away at the age of 63.
Cara — who is best known as the singer behind the title tracks to "Flashdance" and "Fame" — died in her home in Florida, per her publicist, who announced the sad news on Friday.
The Oscar winner's rep released a statement on social media, writing, "It is with profound sadness that on behalf of her family I announce the passing of Irene Cara. The Academy Award winning actress, singer, songwriter and producer passed away in her Florida home. Her cause of death is currently unknown and will be released when information is available."
"Irene's family has requested privacy as they process their grief," the statement continued. "She was a beautifully gifted soul whose legacy will live forever through her music and films. Funeral services are pending and a memorial for her fans will be planned at a future date."
Cara's career exploded with the 1980 film, "Fame," in which she starred as Coco Fernandez and sang the title song, "Fame" as well as the movie's other single, "Out Here On My Own." The former won the Academy Award for Best Original Song. Cara also received two Grammy Award nominations in 1980, in addition to a Golden Globe nomination for Best Actress in a Musical.
A few years later, Cara won the Oscar for Best Original Song in 1983 for the title song from the 1983 movie, "Flashdance, "Flashdance … What a Feeling," which she co-wrote and recorded. In addition to the Academy Award, she also received several other accolades for the song, including the Grammy and Golden Globe for Best Original Song.
She later starred in other films, including 1984's "City Heat" and 1985's "Certain Fury." Cara also continued to release music until the early 2000s.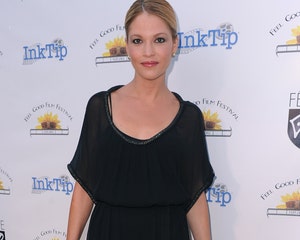 'Supernatural' Star Nicki Aycox Dead At 47
Following the news of her passing, many stars took to social media to pay tribute.
Cara's "Fame" co-star Debbie Allen honored Cara on Twitter, sharing two throwback photos of the two together as well as a shot of Cara holding an Oscar.
"My Heart Is Broken. #IreneCara was such a gifted and beautiful genius," wrote Allen, who starred in the 1980 film "Fame" and reprised her role in the TV series of the same name as well as the 2009 remake. "Her talent and her music will LIVE FOREVER! FOREVER REMEMBER HER NAME! #FAME."
Singer and actor Lenny Kravitz also mourned Cara's passing on Twitter writing, "Irene Cara, you inspired me more than you could ever know. Your songwriting and vocals created pure energy that will never cease. You also defined an era that is so close to my heart."
Actress Yvette Nicole Brown also shared a tribute on Twitter. "This breaks my ❤️ to hear," she wrote. "#IreneCara was one of the first women I saw singing, dancing & acting in color not B&W who looked like me. Seeing her in #Fame changed my life. 1 of the first 45s I remember owning was her beautiful song #AnyoneCanSee. It's still one of my favorites."
Similarly, actor and comedian John Leguizamo wrote, "#ireneCara she was one of the reasons I am here today! She made me believe if you were Latin you could make it! She fueled my community. She will be missed! Rest in power."
Meanwhile, Oscar winner Ariana DeBose posted a heartfelt tribute on her Instagram Stories. Alongside a photo of Cara, DeBose wrote, "'Take your passion & make it happen.' She will indeed live forever. Her music showed many of us the way. Her voice inspired me from a young age to embrace freedom when I performed. Sweet peace to you beautiful lady."
See how Hollywood is reacting to Cara's passing in the tweets, below.
Source: Read Full Article