Do The Royals *Really* Have to Follow Strict PDA Rules?
Fact: The internet is fully obsessed with royal PDA. Like, to the point where a mere touch of a thigh can send people spiraling over whether or not protocol was broken. So what exactly ARE the rules when it comes to public displays of royal affection? Let's break it down.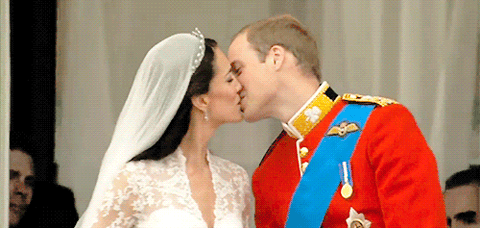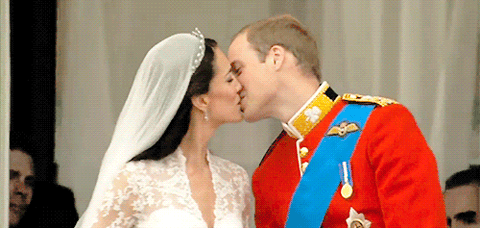 Formal Events Are a PDA-Free Zone
But honestly, it mostly comes down to a general sense of decorum. As royal etiquette expert Myka Meier once explained to People:
For example, here's Meghan and Harry all up on each other at an informal event: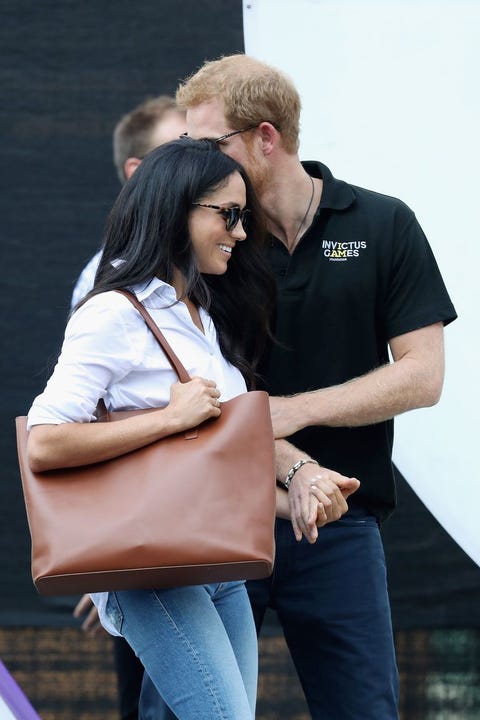 And here they are on the job: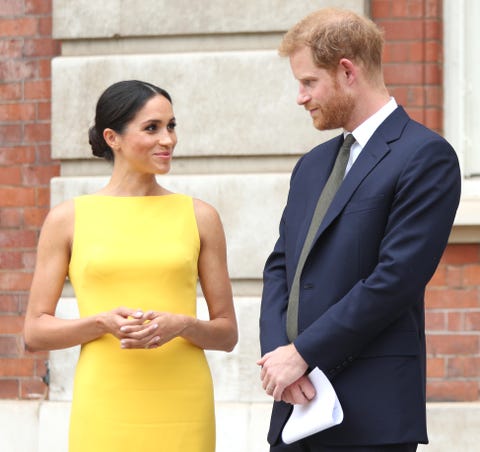 Clearly, their body language is pretty different—though to be honest, even while working these two kinda can't help themselves. Remember this awk moment?
An affectionate rub on the back for Harry from Meghan #Sussex #Brighton pic.twitter.com/pIFQrT8rLC
Informal Events Are a PDA Free-for-All
Think of it like this: Would you make out with your boyfriend at your holiday work party? Chances are you most certainly would not, because it's a professional event. But would you make out with him at your friend's holiday party? Sure! It's the same thing with royals, which explains this photo of the Queen's granddaughter Zara Tindall having her butt grabbed by her husband Mike Tindall. Yeah, it's pretty shocking—but they were at an equestrian festival minding their own business so ¯\_(ツ)_/¯.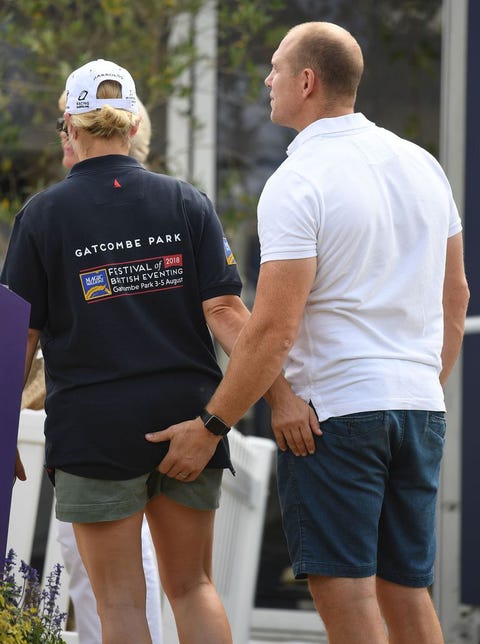 And it's not just Zara and Mike. Even William and Kate have been known to get PDA-y at events when they aren't "working." Like, look at this subtle thigh-touch at Eugenie's wedding!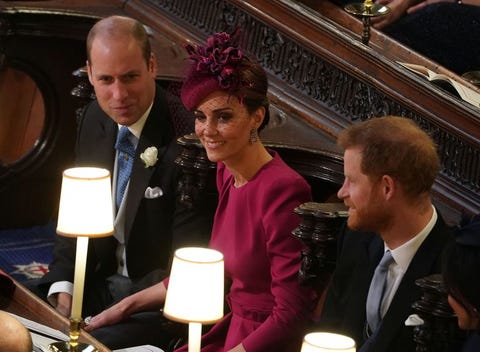 FYI, "No PDA" Doesn't Mean "No Touching"
There's been a lot of fuss about the royals "breaking protocol" every time they so much as hold hands, but they're absolutely allowed to show affection towards one another—even at official events. Proof? Here's Meghan and Harry holding hands at an official engagement in October: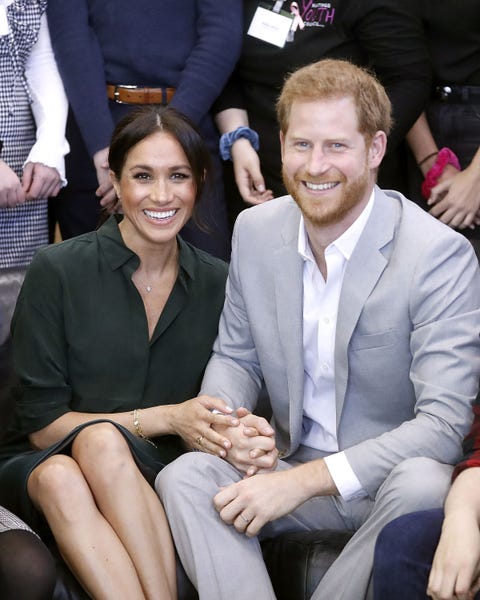 And let's not forget about this thigh-touch on the royal tour: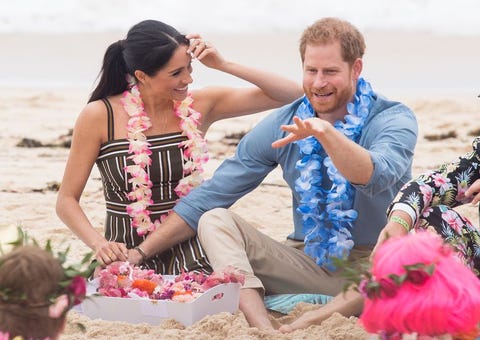 Meanwhile, here's William and Kate at an official event in April 2016: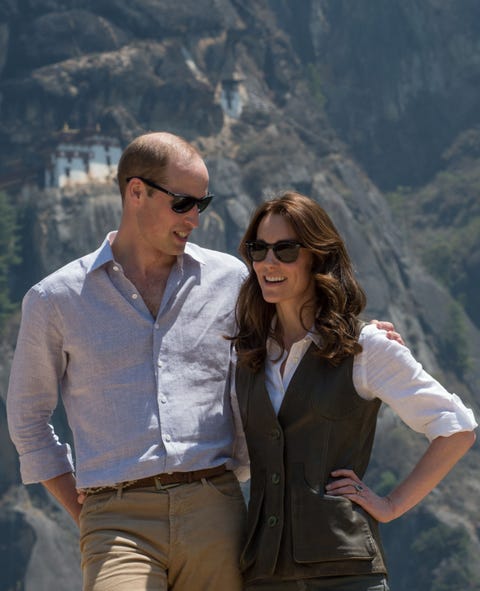 And finally (drum roll, please…), here's the Queen and Prince Philip holding hands at an official event in March 2015: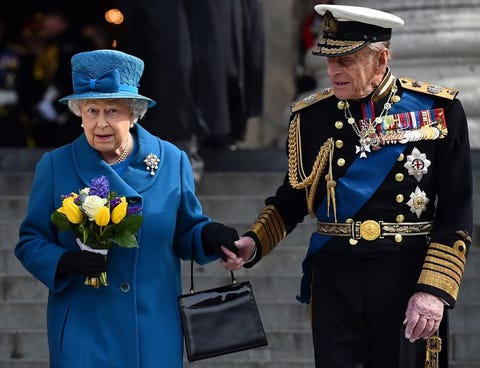 Sometimes PDA *Is* Protocol
Not only is the royal family fine with appropriately-timed PDA, they straight-up encourage it. In fact, it's traditional for royals to kiss on the lips during charity polo matches. We've seen it with Meghan and Harry: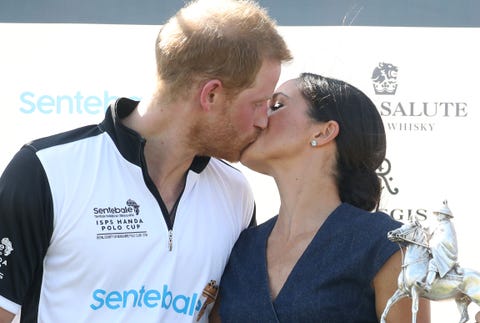 With William and Kate: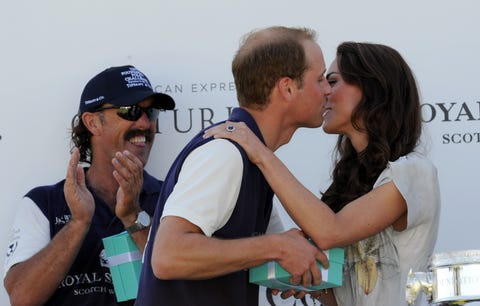 And even with Charles and Diana: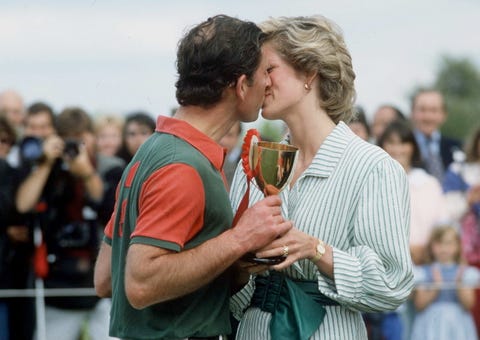 That Said, PDA Around the Queen = Huge Nope
While the Queen has been known to occasionally hold Philip's hand, for the most part she and her husband show literally zero PDA. Royal biographer Gyles Brandreth tells People that this is thanks to the "stoic values" of their generation, and as a result, the younger royals refrain from holding hands around them to show respect.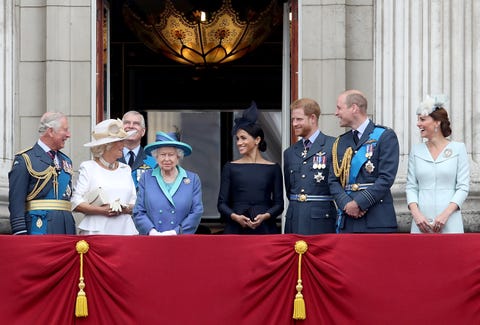 So basically, the royals do whatever the f*ck they want when it comes to getting physical in public—except at work and when their grandma is watching. In other words, they're just like the rest of us! (Unless you make out in front of your grandma, in which case live your life, live your truth.)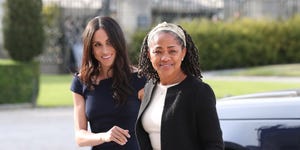 Source: Read Full Article