Connecticut family business shutting its doors after 11 years, blames inflation, cost of labor
video
Restaurant owner set to close on Valentines Day after 11 years in business
Mark Zommer, owner of Zingarella in Connecticut, says his costs have at least doubled due to inflation and rising fuel costs. He says it's 'too difficult to keep going.'
A family-owned small business in Southington, Connecticut, is closing its doors due to today's rising inflation and labor costs. 
Zingarella opened on Thanksgiving in 2011. It was a family-oriented Italian restaurant that opened to serve patrons in the community. 
With the high cost of fuel dramatically affecting the business, Zingarella now has made the decision to close its doors on Valentine's Day 2023. 
SMALL BUSINESS OWNERS SAY INFLATION IS CRUSHING THEIR BUSINESS: 'OUT OF CONTROL'
Owner Mark Zommer joined "Fox & Friends" on Thursday morning to discuss how the business got to this point — and the tough decision to close for good.
Zommer said the cost of fuel to get the products they need has doubled, if not tripled, since they opened in 2011 — causing him to increase menu prices in turn.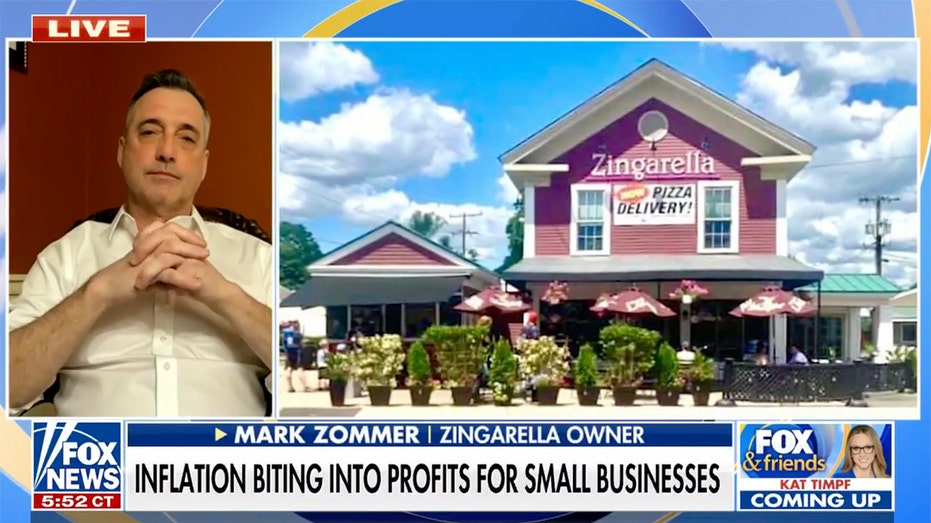 Zingarella owner Mark Zommer joined "Fox & Friends" Thursday morning to discuss his family business and the tough decision to close.  (Fox News / Fox News)

"I feel guilty having to raise my prices, for people to come out to have a piece of chicken for $22," he said. 

"My dream was to open an eclectic, family-oriented Italian restaurant."

The owner said business is also down due to the budgetary constraints many Americans are dealing with and know well today.

SOUTH CAROLINE SMALL BUSINESS CLOSES AMID INFLATION, LABOR ISSUES: MOM-AND-POP SHOPS 'DON'T WORK ANYMORE'

"People don't have disposable income anymore," he said. 

Additionally, the cost of labor is one of their biggest issues, Zommer noted, adding that some businesses are offering employee signing bonuses in order to attract workers.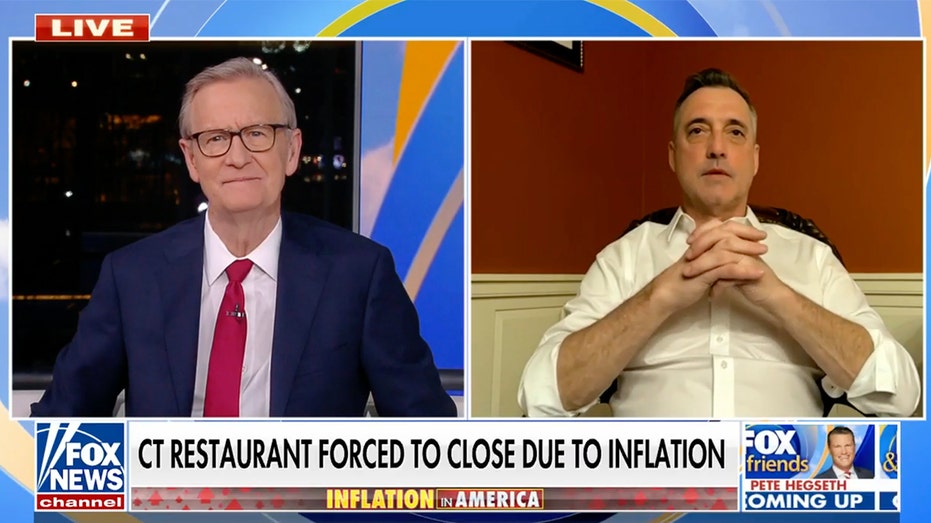 Zommer said the high costs of labor and fuel are two factors that drove his decision to close his business.  (Fox News / Fox News)

"They're offering moving expenses, they're offering three months' (first-free) rent," he said of the incentives some businesses are offering to entice potential new employees. 

PORTLAND BUSINESS OWNER FORCED TO BUY BULLET-PROOF WINDOWS: 'TRYING TO PUSH FORWARD'

"That's the biggest problem that's going on in the restaurant business," he said.

"It's too difficult to keep going."

Zommer said that his chef is originally from Italy — and that his restaurant has the top-rated chicken Parmesan in Connecticut.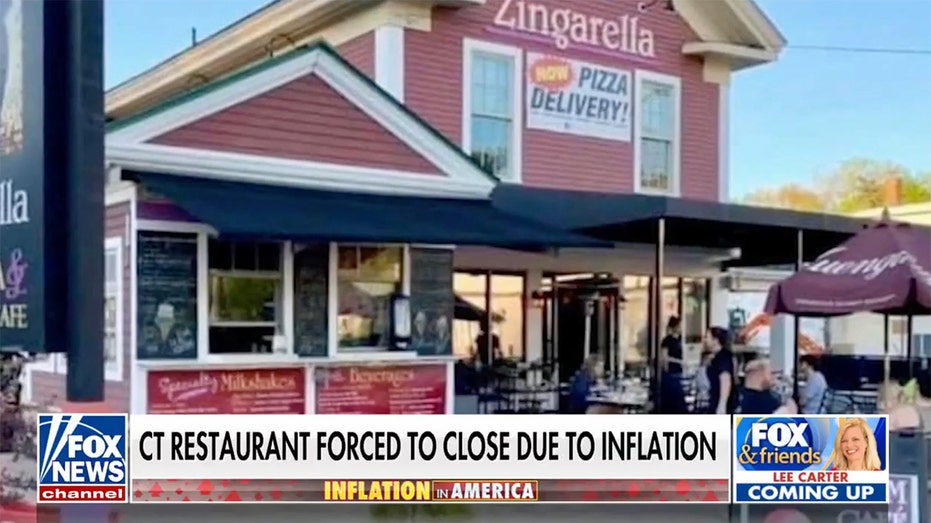 Zingarella is a family-oriented, Italian restaurant in Southington, Connecticut. It first opened its doors on Thanksgiving in 2011 — and now will have to close early this year. (Fox News / Fox News)

"My dream was to open an eclectic, family-oriented Italian restaurant," he said. 

CLICK HERE TO SIGN UP FOR OUR LIFESTYLE NEWSLETTER

Zommer was born and raised in Southington, Connecticut, he said, sharing his personal history and connection in the town. 

"It's too difficult to keep going," he said. 

CLICK HERE TO GET THE FOX NEWS APP

Zingarella will close its doors on Valentine's Day 2023.

Zommer noted that the holiday is symbolic — as the restaurant originally opened on another holiday in 2011: Thanksgiving. 

Source: Read Full Article