Chris Pratt & Katherine Schwarzenegger Just Took A Major Step In Their Relationship
Thanksgiving is a time to spend with loved ones. And it looks like at least one new celebrity couple took the next step in their relationship by celebrating the holiday together. Chris Pratt and Katherine Schwarzenegger spent Thanksgiving together, and it looks like they had a ton of fun, based on the photos TMZ shared.
In the pictures TMZ posted, Pratt and Schwarzenegger are playing football with her family. Her dad, Arnold Schwarzenegger, isn't in the photos, but plenty of other family members appear to have joined in on the fun.
Spending the holidays together is a big step for any couple, and it looks like Pratt and Schwarzenegger's relationship might be getting more serious, too. The two of them also went on a reported double date with Arnold Schwarzenegger and his girlfriend, Heather Milligan, earlier this month. So even if Pratt wasn't with his girlfriend's dad on Thanksgiving, he's definitely met both of her parents, which is a milestone of its own.
People reported back in June that Schwarzenegger's mom, Maria Shriver, is actually the one who set them up. Pratt and Schwarzenegger appear to have been dating for at least a few months, too — they spent Father's Day together earlier this summer. And based on the Thanksgiving news, it sounds like they've only gotten closer since then.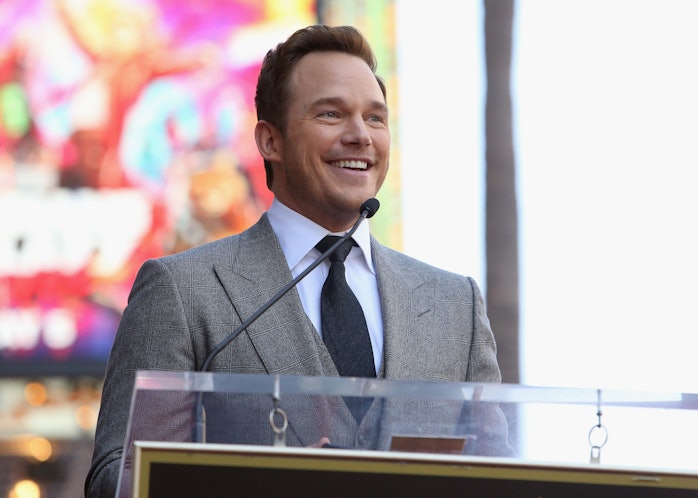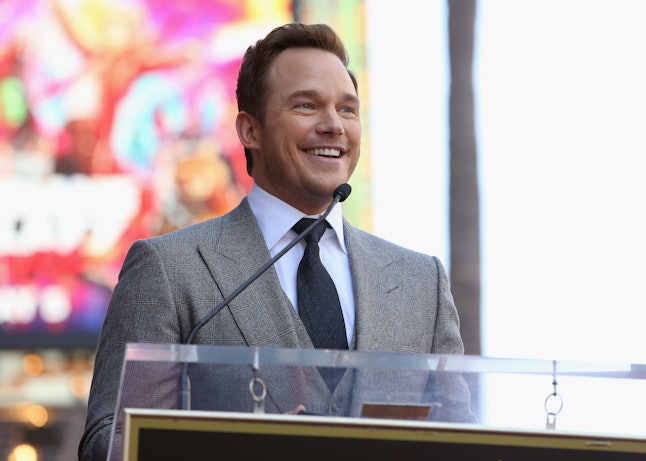 The two of them haven't posted any Instagram photos together so far, but that doesn't mean their relationship isn't serious. In fact, Us Weekly reported on Tuesday that Pratt and Schwarzenegger might be getting engaged soon, according to an unnamed source. According to the magazine's source, Pratt has turned down acting jobs "so he can spend time with her," too. (Although, the source isn't named, so it's probably a good idea to take the report with a grain of salt.)
Pratt and Anna Faris' divorce was finalized in October. According to their divorce settlement, the two of them won't live more than five miles from each other until their son, Jack, is done with sixth grade. The two of them officially announced their separation in August 2017.
As for how Faris spent Thanksgiving, she shared two photos of her brother on Instagram ahead of the family dinner. Neither her Thanksgiving posts nor the photos TMZ published of Pratt and Schwarzenegger showed Jack, so it's not clear where he spent Thanksgiving, or if he got to see both of his parents on Thursday.
Since her separation from Pratt, Faris has reportedly moved on in her dating life, too. In October 2017, it was reported that Faris was dating cinematographer Michael Barrett, though she didn't confirm the rumors. Like her ex-husband, Faris hasn't shared much about her personal life on Instagram lately, instead focusing on promoting her acting projects.
Even though fans might still be sad that Faris and Pratt's relationship is over, it looks like they've both moved on since the split. And they're still making their son a priority, so it sounds like they're not on bad terms. Pratt and Schwarzenegger may be taking their relationship to the next level, but it sounds like he'll always have time for his son, too.
Source: Read Full Article