Bachelorette Blowup: Infidelity Secret Blows Up One Relationship, Another Guy Returns
Bachelorette Charity Lawson faces her worst fear when one of her remaining three guys admits to being a cheater in a past relationship — then, a guy she already booted flies all the way to Fiji for a second chance, but is she even interested?
There were surprises coming from the left and the right and by airplane on the penultimate installment of The Bachelorette as Charity Lawson faced Overnights with her three remaining guys.
By the end of the night, though, she was faced with a potentially even bigger change as a guy she sent packing in a previous episode decided they weren't going to take no for an answer and actually booked a flight to Fiji to fight for their case.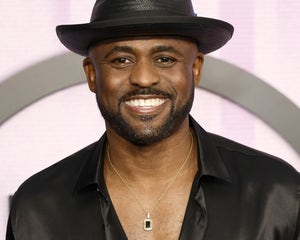 Wayne Brady Comes Out as Pansexual
Now, of course, Bachelor Nation producers were clearly on board to help with this endeavor, as there were cameras coming along as well. They do love a last-minute twist and anything that creates more drama, drama, drama!
Charity probably had enough drama after one of her guys dropped her personal worst nightmare bombshell just moments before they were set to enter the Fantasy Suite and get to know one another in a whole new way.
One of the three guys she brought all the way to the end of this season cheated on his ex-girlfriend. Charity was cheated on for six years in her previous relationship, making this a huge issue for her. Is that why they waited so long, to try and solidify enough of a bond their relationship could survive that? Did it work?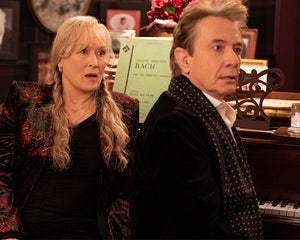 Only Murders in the Building: Meryl Streep, Paul Rudd Steal Premiere, Juicy New Murder Drops In
Overnight 1: Xavier
Unable to render YouTube Video.
Xavier has been the king of wishy-washy for weeks and weeks now, always saying that he's just not sure he'll be able to get down on one knee at the end of all this or commit himself to just one woman for the rest of his life.
As it turns out, there's a reason he feels that way. He's apparently never really bothered to do it before, even when he's been in a relationship his partner thought was committed. That's right, Xavier is the cheater.
He admitted as much to Charity, but that wasn't even the worst part of it. Honestly, that kind of brutal truth-telling could have worked in his favor. The problem was that everything else he said was making things worse and worse.
He admitted it was two years into the relationship with his ex, which only lasted two-and-a-half years. So how long before he joined this show? Even worse, he said he could imagine being faithful to Charity if it's her and him at the end, but said it would be hard to do?!
It would be hard to be faithful, he believes, because he's never had to do it before. So he was never committed to faithfulness with that girlfriend? And he thinks he'll still struggle when he's on a vacation with his boys surrounded by temptation? This is not a man ready for marriage.
Thankfully for Charity, this revelation came before she gave him the Overnight date card … so she simply didn't, walking him out instead. He seemed a little perplexed, but you just told this girl who's been cheated on that it was going to be really hard to be faithful to her, or just being faithful to one person at all.
Seriously, dude. What did you expect?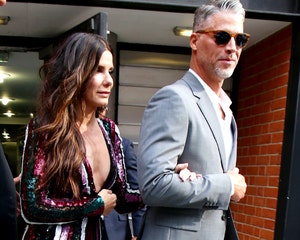 Sandra Bullock's Partner Bryan Randall Dead at 57 After Private Health Battle
Overnight 2: Joey
Unable to render YouTube Video.
This date started with some baggage, too, as well as a busted ATV. The baggage came last week after Joey's uncle told Charity he wasn't sure he was seeing his real nephew during that Hometown visit on the tennis court, making her question if she was seeing the real Joey.
This led to him sharing that he has this insecure side of him that can come out, and when it does he tries to overcome it and be the person others expect. He was nervous about showing her his world and his uncle's surprise arrival rattled him.
Later, he talked more about that struggle that he has with the fact that he's this positive, uplifting, engaging person, but not all the time. It was something Charity could also relate to, as she's also felt this expectation to be a certain way by those around her.
In other words, Joey knew how to have a tough conversation and proved that he was his authentic self at all times, but that authentic self isn't always exactly the same. It's totally relatable, and it was enough to score an overnight visit.
Even better than that, they both were finally able to admit that they are fully in love with one another. We also appreciated that Joey was still fully aware there are other guys in the process, so he wasn't taking any of this as a foregone conclusion that he's won.
It's a healthy attitude to have, because we still have doubts that he will.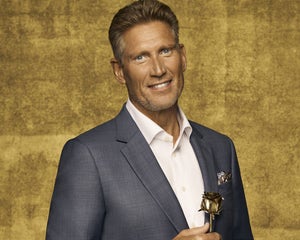 Golden Bachelor Revealed: Meet 71-Year-Old Gerry Turner
Overnight 3: Dotun
Our doubt mainly comes because Charity and Dotun have had the smoothest sailing relationship we've possibly ever seen on these shows. There have been literally zero bumps in the road. We were kind of like Charity, thinking it was maybe too good to be true.
But what if it is true?
Once again, their date was effortless. The biggest drama came when Dotun hilariously admitted that he actually didn't know this show usually ends with an engagement. But rathe than shy from it, after meeting Charity and rolling with it, he's down for that because he's feeling it.
Dotun has felt like the frontrunner almost since the beginning of this season, and it seems nothing could derail their relationship. They have meaningful conversations and both of them are being so open and raw in those talks.
Like Joey before him, Dotun and Charity also admitted to being in love with one another, and Dotun also was able to acknowledge that he knows there are other guys in the mix, so he's not taking anything for granted, either.
Guys with emotional maturity who understand this process they signed up for and seem to have the ability to manage their emotional expectations and have trust in Charity? How refreshing!
8 Of The Sexiest Moments in Bachelor History
Surprise Return
Unable to render YouTube Video.
We kind of wish they hadn't revealed who was coming back so early in the episode, as it would have been nice to be as stunned as Charity when Aaron came strolling up to her poolside in Fiji.
She'd said she wasn't sure she was making the right decision giving him the boot after Hometowns, and after Xavier's disastrous not-Overnight, she had to be having even more doubts that she let him go.
Aaron's return ended on a cliffhanger, so we didn't know if his return was going to be real or not — at least until the teaser for the future seemed to solidify that she was going to welcome him back into the fold … at least until a Rose Ceremony.
We may or may not find out next week as it's the "Men Tell All" special. If she were to boot him, we could see finding out he was sent packing so he could appear in the special, but if she keeps him, there'd be no reason to spoil the suspense (such as it isn't).
Unable to render YouTube Video.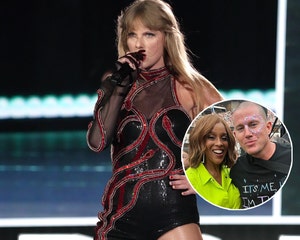 Channing Tatum Says He's 'The Daddy' At Taylor Swift Concert, Shows Off Dance Moves
"Mansion" Chatter
"She deserves 100% honesty and I plan to continue giving her that." –Xavier (um, about that)
"You are a delicate flower that I don't want to crush when I pick up. I am willing to water the seed to see it grow and blossom into something beautiful, and once it's ready, I'll pick it." –Xavier (to Charity during Fijian ceremony)
"My heart is fully committed, but my head is putting my heart against the wall and, like, telling it to stop." –Xavier
"In the past with my ex, I was unfaithful, and I wanted to tell you that because I know that is very triggering for you. It was disrespectful, it's not the man that I am. I know, for a marriage you cannot do that. That's why I felt the need to tell you because I thought you deserve to know." –Xavier
"Is it gonna be hard to do that? Hell, yes, because I've never been in a position where you have to choose one person for the rest of your life and that freedom is gone. Gone!" –Xavier (about being faithful)
"I really don't know much about the show. So, like, I didn't really understand what happens at the end of all this up until probably three or four weeks ago." –Dotun
"He's here in flesh. Am I mad about it? No." –Charity (upon seeing Aaron)
"The Bachelorette" continues next Monday at 8 p.m. ET on ABC.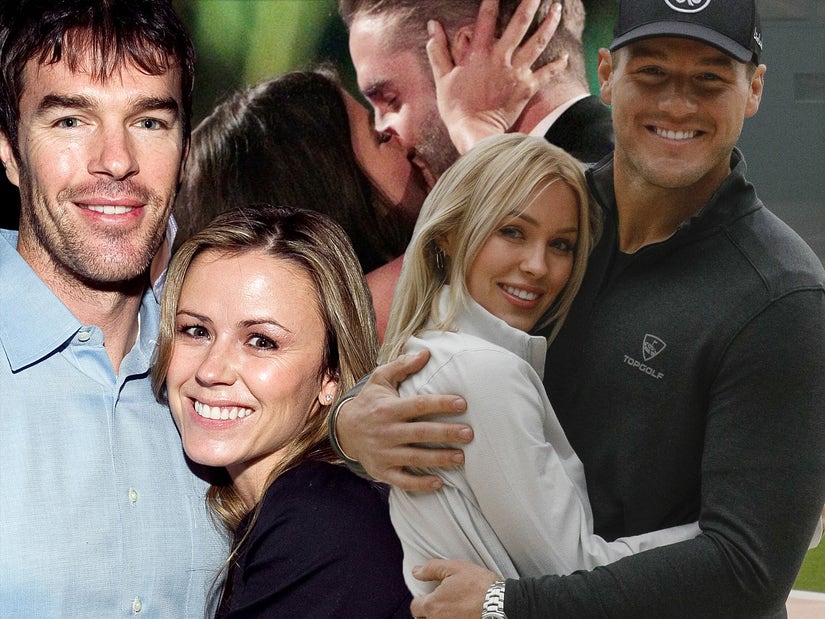 Source: Read Full Article