7 Things To Do This Holiday Season For No Regrets & Good Times That #Sleigh
When you wake up in the morning, what's the first thing you say to yourself? Some of us hop out of those oversized blankets and think, "It's time to be merry and bright!" Others hit snooze a couple of times, because it's just another day. You might fall somewhere in between the two — always wanting to see this time of the year as a winter wonderland, but then picking up the shovel and complaining about the snow. Girl, you need to start using your time and energy more wisely, and thinking about things to do this holiday season for no regrets. (Check everything off the list, not just once, but twice.)
Let me make something clear: This decade of your life deserves to be decked out like the halls. Seriously! So, why not make the most of it — or should I say, bake the most of it? The holiday season, in particular, calls for putting some gingerbread in the oven and delivering cookies to your neighbors' doors. It's the one season of the year when you can truly rock somebody else's fuzzy socks, and dance with the sugarplum fairy like nobody's watching.
You should be ready to embrace whatever adventures come your way. Don't let the holiday season pass you by. Instead, check off these seven items and sleigh.
1

Host An Ugly Christmas Sweater Party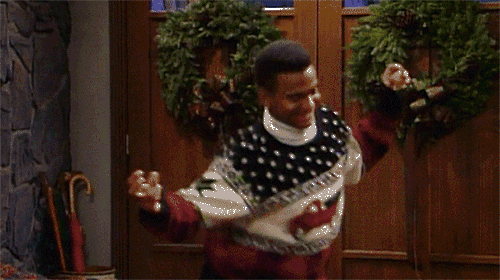 Over the past few years, rocking an ugly sweater has become the biggest style trend. Around the holiday season, everybody pulls out the knitted pieces from the back of their wardrobe, and sports them on the reg.
Think about it: One of your besties has a vest with a bunch of sequins and snowmen, and the other has a crewneck that's covered with ornaments and embroidery that lights up. Even you've borrowed something from your mom's closet and worn it to a gift exchange.
This year, it's time that you host the party. Gather up your girls and a bunch of sweet snacks for a night filled with marshmallows and festive sweater-wearing. Take a few pictures in your outfits, and you'll surely have #noregrets.
2

Bake Christmas Cookies With Your Mom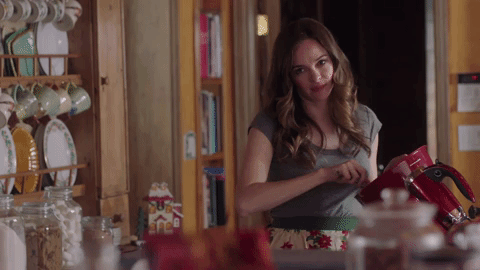 Every year, my mom and I spend an entire day baking Christmas cookies. We get up bright and early, and start with the peanut butter ones with the chocolate kiss on top. Then, we make gingerbread men, and whip up homemade frosting. By the end of the day, neither of us wants to see sugar — but, it always makes for a festive time.
This holiday season, start the same tradition with your mom, or even your roommates. Pick one day on the weekend to watch your favorite movies and get a bunch of batter together. When all is said and done, eat your treats with a cup of hot chocolate and know that you're spending this season right.
3

Get Your Holiday Shopping Done Early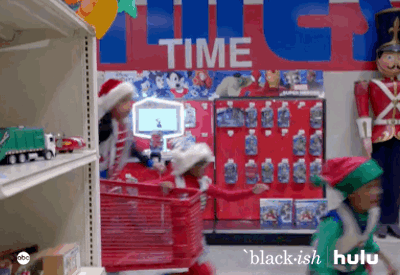 You always promise yourself that you'll get your holiday shopping done early. You lock your pinky finger with your bestie's, and say that you'll beat the crowds and make lists, too. Fast-forward to a few days before the festivities, and you're scrambling to get that perfect gift.
In order to live this season with zero regrets, stick to your promise and get your shopping out of the way, like right now. Find an afternoon and plan a route of what stores you're going to hit. Gather up your coupons and look into the sales, and then go! The more time you have, the less stressed you will be.
4

Bundle Up And Explore The City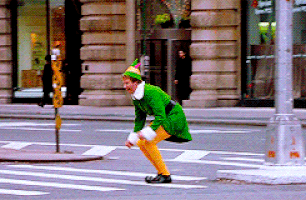 As much as the winter weather makes you want to stay inside, encourage yourself to get out of those blankets and do some exploring this season. Truth is, this time of the year, there's so much to see and do. There are ice skating rinks, festive markets, light displays, pop-up bars, and more. Missing out on any of these sweet adventures would surely lead to some regrets.
So, first things first: Grab a train ticket and your best pair of boots, and head into the world of skyscrapers and window displays. Walk down the avenues with the big designers, and snap a few picture of your hot chocolate against the skyline. Just like that, you're making the most of your time and energy.
5

Reach Out To Your Friends Or Family Members Who Live Far Away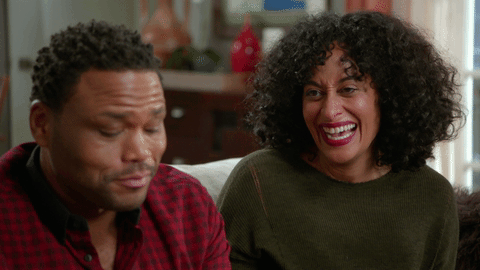 The holiday season is a great time to get in touch with friends and family who are far away. These are the girls you knew in college, but don't see much any more — or the cousins and extended family who live in another state.
Sometimes, you see them at holiday parties or get-togethers with your old crew. But, you'd love to stay in touch more, right? Well, use these next few months to reach out to those people and recreate that connection. Catch up with them over the phone, or plan a weekend adventure where you can meet halfway. Making new memories and reflecting on the old is always a good idea.
6

Support A Local Business Or Artist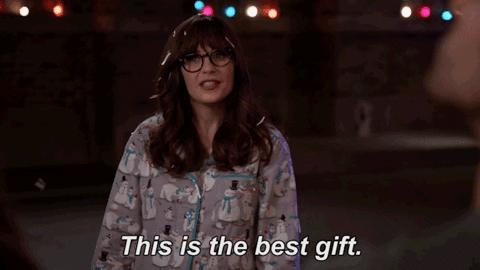 The season of giving means that you might be swiping your credit card on big ticket items for your besties. You're grabbing them that sweater from their favorite brand-name store, or tickets to a concert. But, have you ever thought about gifting something equally as meaningful for underneath the tree and supporting a local business?
Find a local coffee shop to hang out in, or purchase a one-of-a-kind poster from a local artist. It will leave you and someone else with that merry and bright feeling inside.
7

Put Your Focus Back On Yourself
The past season or two of your life, you might have been focusing all of your time and energy on something else. You've been spending hours in the library on campus, preparing for finals week, or getting projects done at work. Your self-care and personal goals may have taken a backseat to it all.
For many people, fall is the season of change. But, why not start a new tradition with yourself? Take the holiday months to make yourself a priority, and focus on what you want to change. That way, going into the new year, you're sleighing more than ever before.
Source: Read Full Article