5 Fall Dates To Make You Feel Like You're In A Romantic Comedy
Summer may come with skin-baring outfits, thrilling flings, patio cocktails, and longer days, but I'm here to boldly claim that there's a better season when it comes to romance. With so many fall date ideas to choose from, there's honestly no contest. Hear me out. With the temperature dropping, there's all the more reason to snuggle up with someone. There's far less risk of unsightly sweating. Scarves, boots, and sweaters make for the perfect effortlessly chic ensembles. And besides, cuffing season is in full swing.
Don't believe me? One 2003 study revealed that in the fall, both men and women have higher levels of testosterone — a hormone that's linked to increased sexual desire. And another 2008 study found that male attraction changes with the seasons, with guys finding female bodies more alluring in the colder months. Indeed, fall is ripe with romance potential. And no, I'm not just talking about grabbing a PSL or seasonal brew with your boo or hiding under a down comforter with Netflix and candy corn. There are so many creative ways to celebrate autumn with your significant other that will make for memorable dates. You know — the kind of dates that are so good, you actually forget to Instagram about them.
Need some inspiration? Here are some outings that will have you feeling like you're starring in a hit rom-com.
Have an autumn-inspired picnic.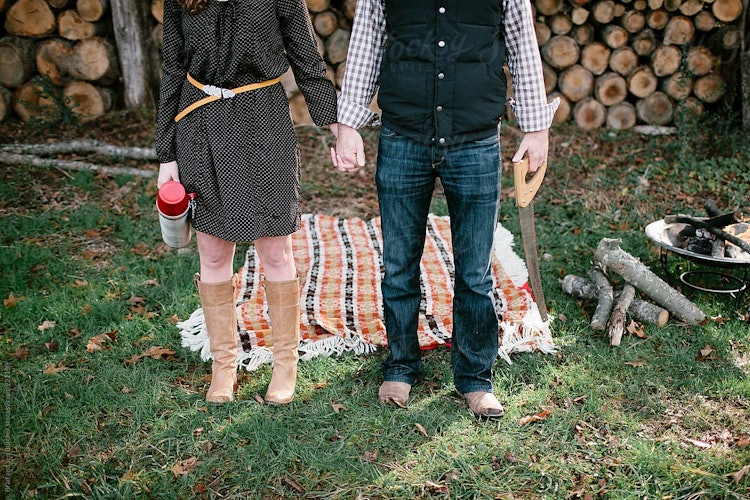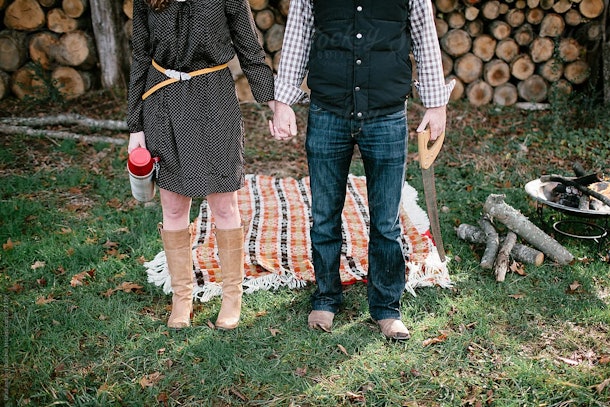 Step one: Go to a local farmer's market or grocery store and stock up on seasonal foods. Step two: Whip up some simple dishes, like roasted sweet potatoes with olive oil, honey and cinnamon, an endive salad with pears, gorgonzola cheese, and pecans, and mushroom and goat cheese wraps.
Put your grub in a picnic basket with a blanket and the bev of your choice, whether that means a bottle of Beaujolais, sparkling non-alcoholic cider, or a pumpkin brew. Then spread out at a local park, indulge in your fall feast, and soak in the stunning scenery. You can even pack a couple of books, a deck of cards, or a game for some post-meal entertainment.
Go apple picking.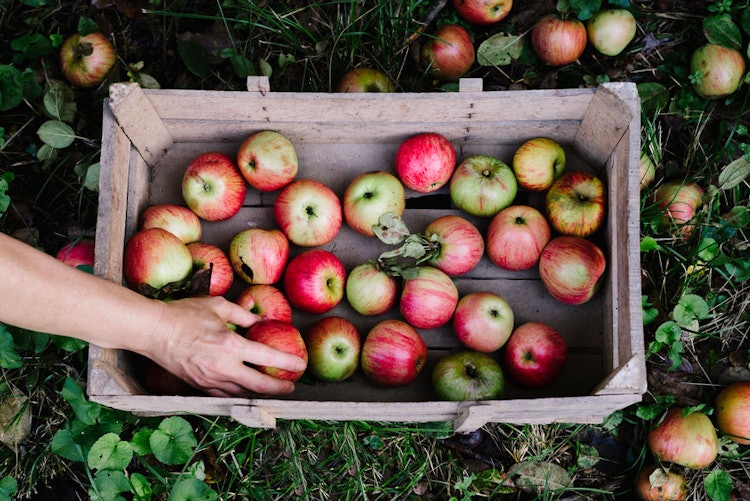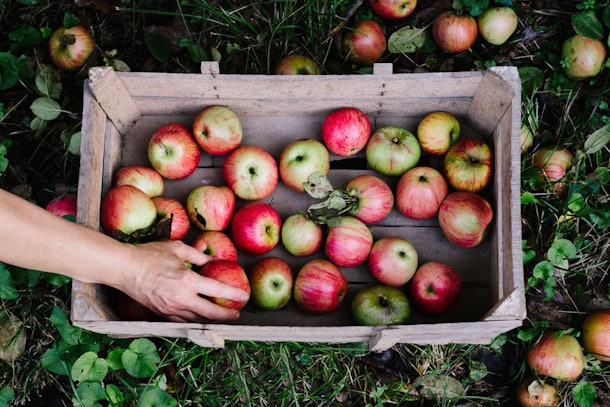 Apple picking is the quintessential fall date for a reason. It offers a reason to spend time outdoors, an excuse to rock those flannels, and presents the perfect photo ops. Plus, this outing comes with the added bonus of bringing home some tasty produce (oh, and those addictive cider donuts, of course).
Head to a nearby orchard with your boo to pick some of the season's bounty and steal a kiss between the trees. Then, for phase two of this date, head home to bake a seasonal treat. Not a big fan of pie? Fret not — there are so many other dishes you can incorporate your apples into, including apple chips, baked apple oatmeal, and apple dumplings.
Go camping.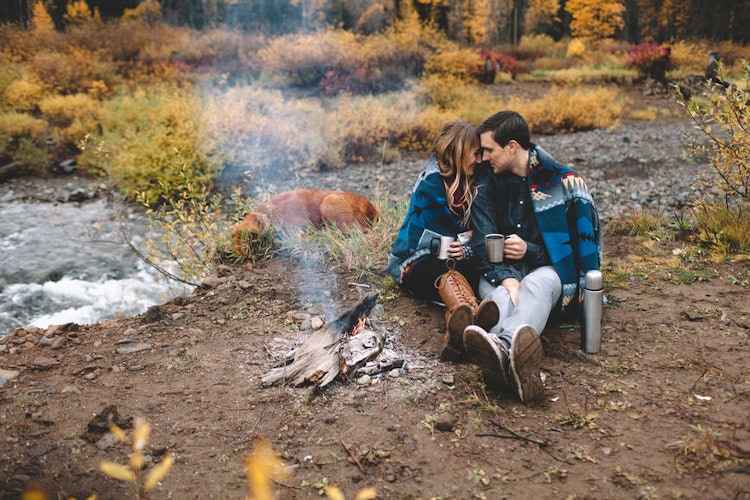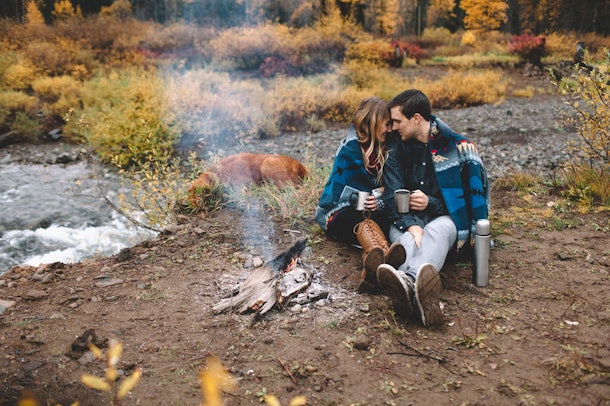 Just you, bae, and mother nature. Sound like a dream? For the outdoorsy couple, this is the perfect fall date. Whether you just go for the night or make a whole weekend out of it, it's a getaway you're sure to remember. In addition to hiking and exploring, you can also enjoy some quality time sans technology. Going off the grid for a day or two will allow you and your SO to reconnect in a truly meaningful way.
Stargazing and storytelling are a must, s'mores are optional. Oh, and don't forget about snuggling inside the sleeping bag.
Go horseback riding.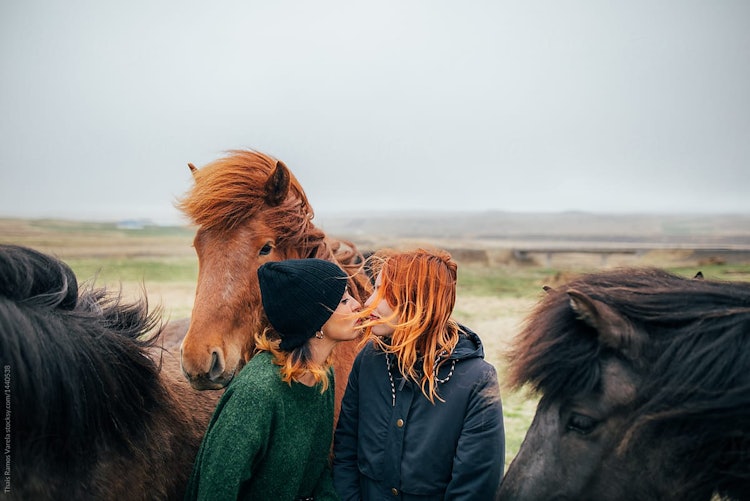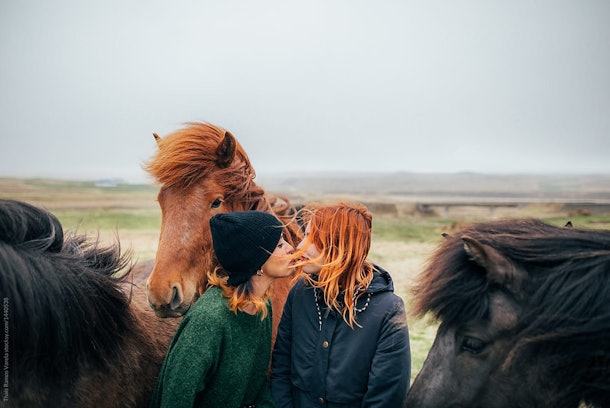 Picture this: With your arms wrapped around your boo, you ride through a scenic field at sunset on horseback. If that's not a date with rom-com potential, I don't know what is.
Find your nearest horse ranch and explore your options. You might book a guided trail ride, or a lesson if either or both of you are inexperienced. Horseback riding offers the perfect excuse to sport comfy leggings and those knee-high leather boots you impulse bought after a couple glasses of Cab. Oh, and afterward, you and your SO can wind down at a local restaurant or bar with a cozy fireplace.
Hop on a hayride.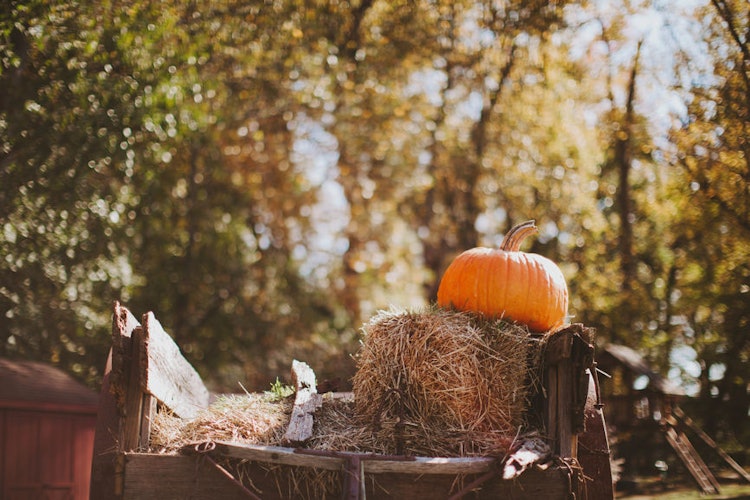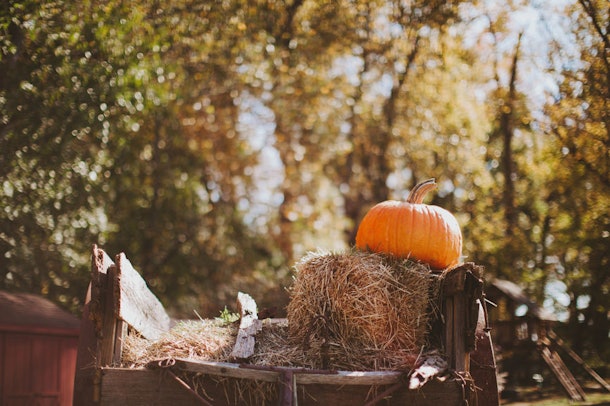 Don't ask me why, but for decades, people have been paying to ride around in wagons carrying hay once autumn arrives. Sure, it's kind of a weird tradition. But consider this: A hayride offers up the chance to pull together an artfully layered ensemble, snuggle up with your significant other, and indulge in some light PDA (let's keep it classy). And if the farm you attend offers it, you might even do a little leaf peeping or pumpkin picking while you're there as well. While a haunted hayride may be especially entertaining, you can still take advantage of this seasonal activity well after Halloween is over.
Just don't forget the fleece blanket to cuddle under. Oh, and snacks. You can thank me later.
I don't know about you, but I'm already eager to start pencilling some of these fall dates into my planner. Because honestly, who says you have to be Rachel McAdams or James Marsden to enjoy some rom-com-worthy moments? Try one of these date ideas and you and your boo can star in your very own private romantic flick.
Source: Read Full Article