11 Holiday Gifts Your Just-Married Friends Def Didn't Get At Their Wedding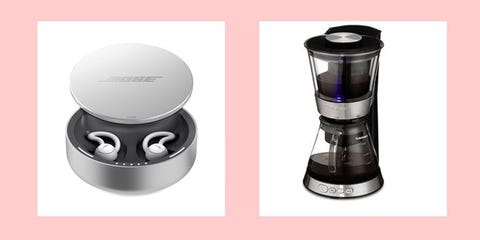 It's not that we have anything against Mr. Right and Mrs. Always Right coffee cups or His and Hers pillowcases. It's that your just-married friends are beyond the novelty at this point—and things have gotten real. So get them a gift that will make their lives together even better, like one of these items that we'd bet are secretly on their holiday wish list.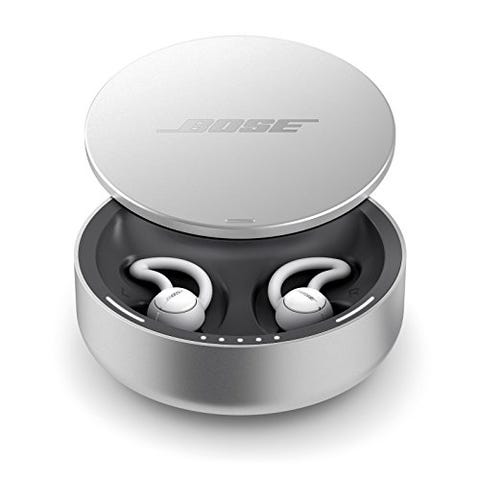 Bose
Bose Noise-Masking Sleepbuds
SHOP NOW
The Bose Sleepbuds use soothing sounds to mask noise from the street, a loud neighbor, or a spouse that won't chill with the damn snoring. The wearer can also set an alarm only they can hear, making this the perfect gift for couples on different schedules, too.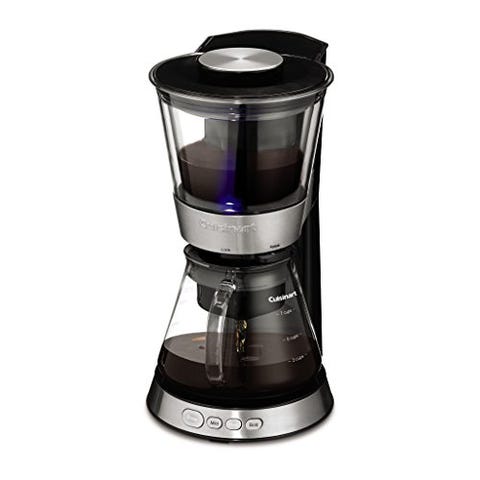 Amazon
Cuisinart Automatic Cold Brew Coffeemaker
SHOP NOW
For the couple who's hardcore about their cold brew coffee, taking up counter space has never been more justified. Just 25 minutes separates them from a chilled at-home cup of Joe that can be customized in three different flavor strengths.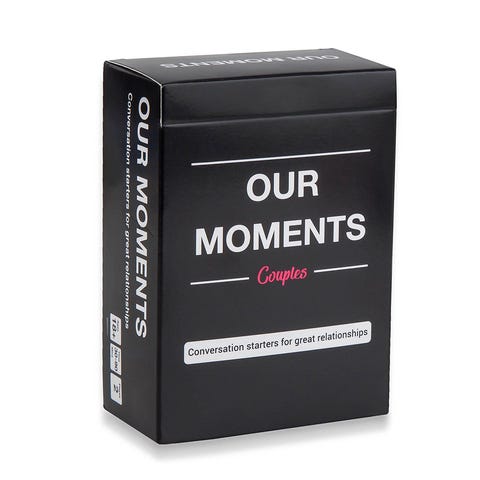 Amazon
Our Moments Couples: 100 Thought Provoking Conversation Starters
SHOP NOW
Spark some revealing conversation with this deck of 100 intriguing questions, like: "What five things do you enjoy doing with me?" and "What's your most embarrassing moment from junior high?" They'll be fun for years to come, and are perfect for road trips, date nights, and reconnecting after too much time with the in-laws.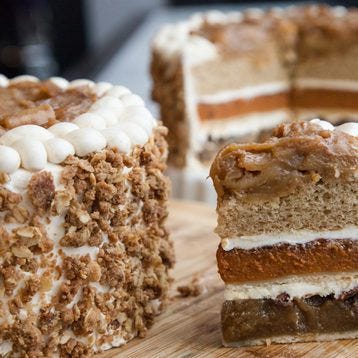 Foody Direct
The PieCaken by Craveable
SHOP NOW
To make your newlywed friends' first holiday season together even sweeter, consider this jaw-dropping dessert. With pecan pie on the bottom, pumpkin pie in the middle, and an apple upside-down cake on top, this cinnamon buttercream "Piecaken" is a delicious treat that deserves a place on both of their Instagram pages.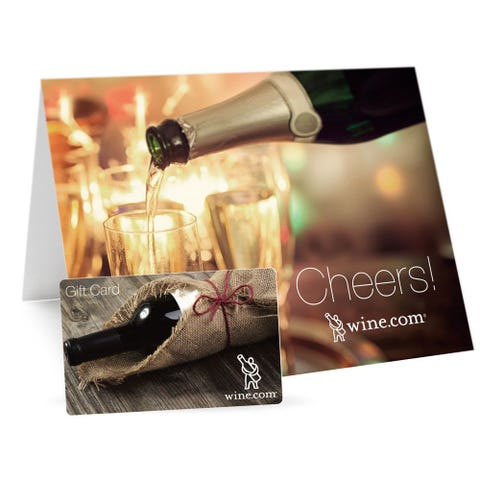 Wine.com
Wine.com $75 Gift Card
SHOP NOW
Keep the honeymoon buzz going with a gift card to the best online sales of 90+ point wines. In addition to the booze, your recipients' can use the gift card to sign up for StewardShip, Wine.com's $49 free standard shipping program.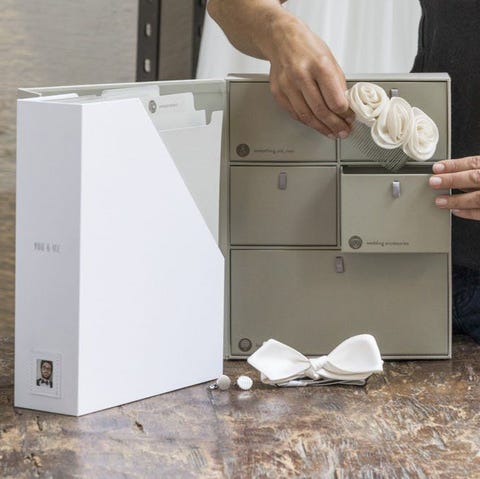 Savor
Savor Wedding Keepsake Box
SHOP NOW
Memories are precious—and the mementos that come along with them should be carefully preserved. This storage system looks like books in a box, but opens up to reveal drawers and vertical files for saving anything from the garter belt to the wedding program.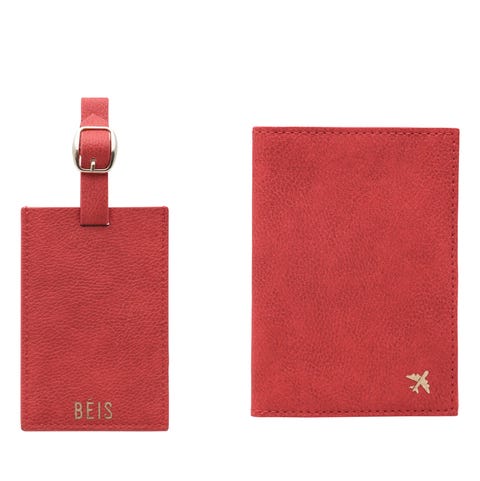 Nordstom
Beis Travel Luggage Tag & Passport Holder Set
SHOP NOW
Your couple friends will appreciate these stylish and colorful travel essentials whenever they have an out-of-town adventure. We love that the address card leads with a space for your social media handle: the most global form of communication today.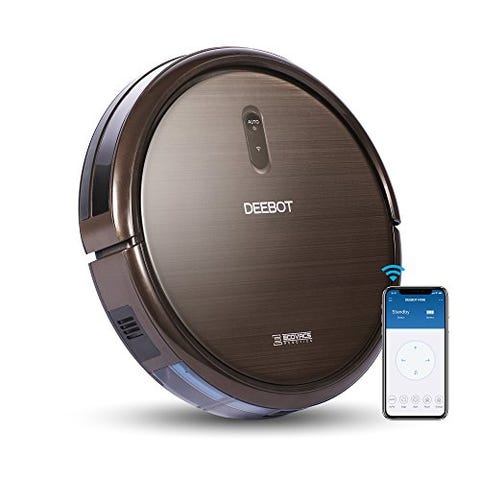 Amazon
Ecovacs DEEBOT N79S Robot Vacuum Cleaner
SHOP NOW
Help the newly married couple avoid at least one recurring argument. More affordable than many other robot vacs but still equipped with slick technology (like syncing to Amazon Alexa), this gadget is so helpful you might have to get one for yourself, too.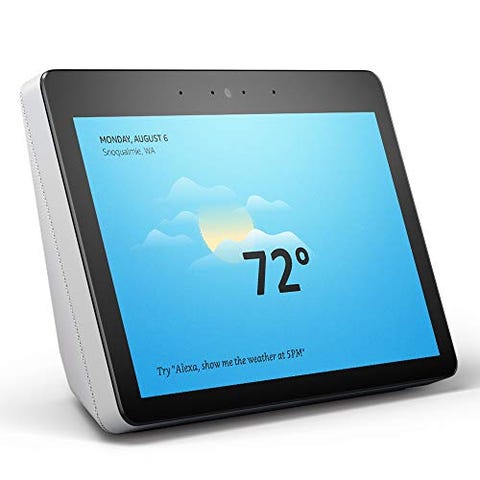 Amazon
Amazon Echo Show, 2nd Generation
SHOP NOW
(Speaking of…) Whether it's to watch a hands-free recipe video in the kitchen or to see who's at the door with smart home technology, the newest Echo Show will make its owners feel a little like they're living in the future.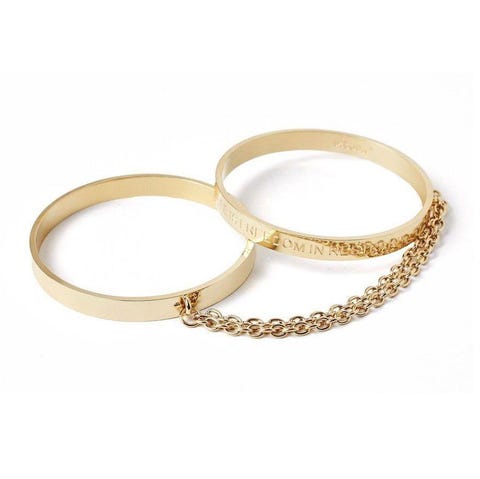 Unbound Babes
Unbound Cleo Bangle Handcuffs
SHOP NOW
Here's a naughty idea that will make your friends… smile. Bonus points if you make this a stocking stuffer and don't let anyone know who it's from. 😏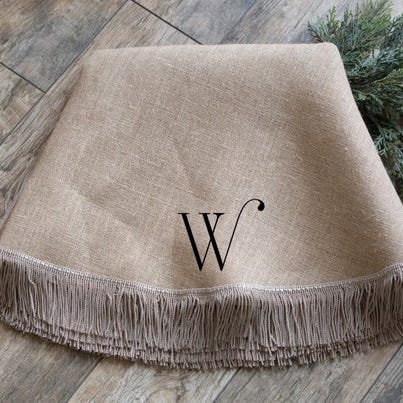 Etsy
TheBurlapCottage Monogrammed Christmas Tree Skirt
SHOP NOW
Be a part of your friends' seasonal celebration for years to come with this handmade holiday decoration. The eco-friendly muslin fabric is forgiving enough for random marks (or pet hair, if they have a fur baby) and the fringe is a timeless look for any home.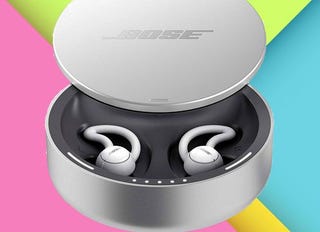 Source: Read Full Article