This Remodeled RV Kitchen Is Cuter than Most Normal-Sized Kitchens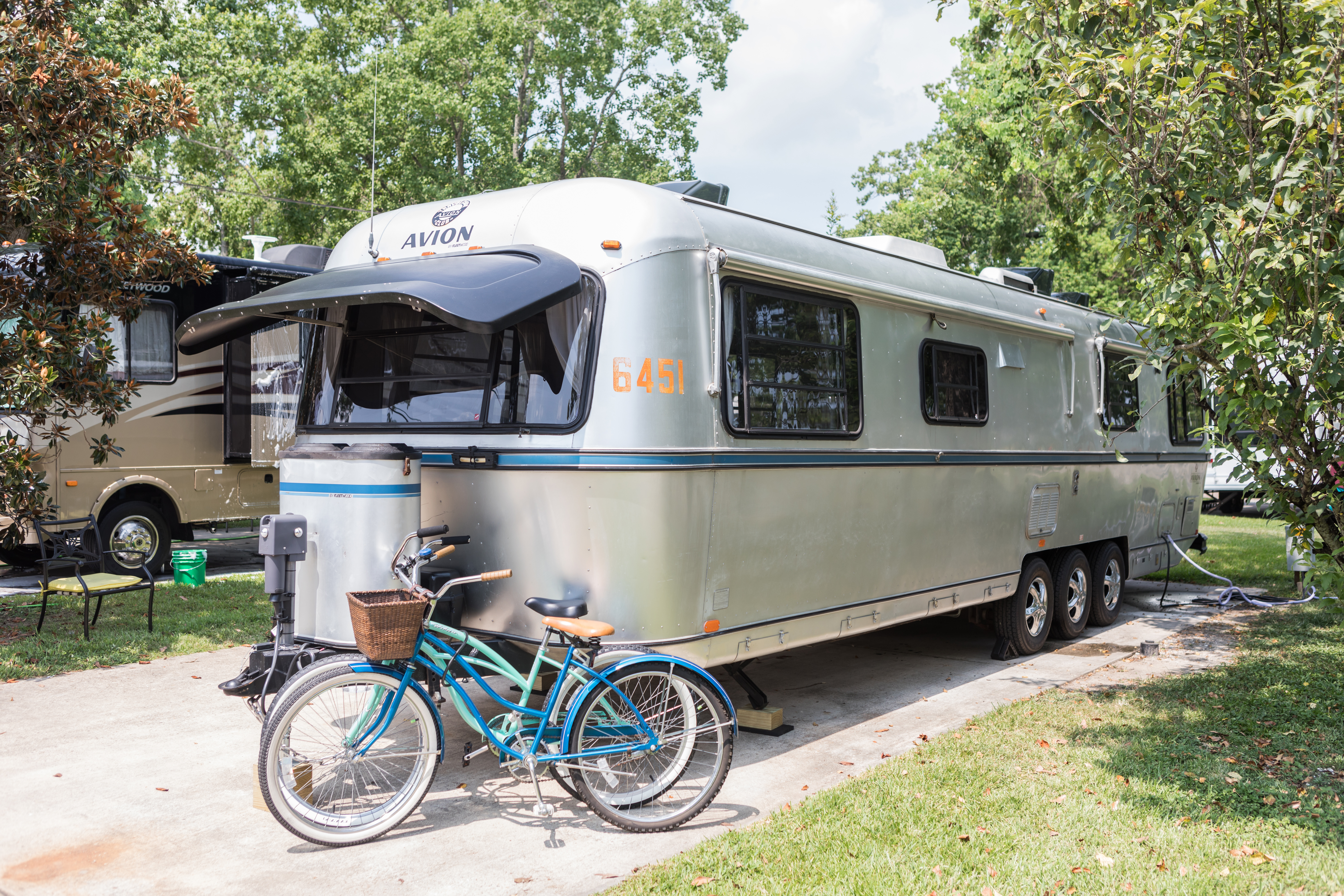 Forgoing conventional living arrangements in favor of life on the road in an RV requires a hefty dose of romanticism, and it takes a special sort of someone to really do it right. In this particular case, the special someone(s) are Elyse DeLisle and Amanda Goelz, a creative couple who just last year decided to scrap plans to close on a condo in Florida and instead travel the country in a renovated 1986 Fleetwood Avion that they found on Craigslist.
The words "RV living" probably conjure up a few images of summer vacation gone wrong, but wait until you see the inside of Elyse and Amanda's rig. (Its name is Geraldine.) When we came across their House Tour on our sister website, Apartment Therapy, we couldn't keep the photos to ourselves. The creative duo is far from "roughing it" — especially when it comes to Geraldine's dreamy kitchen.
Keep reading to see their "bungalow on wheels" for yourself.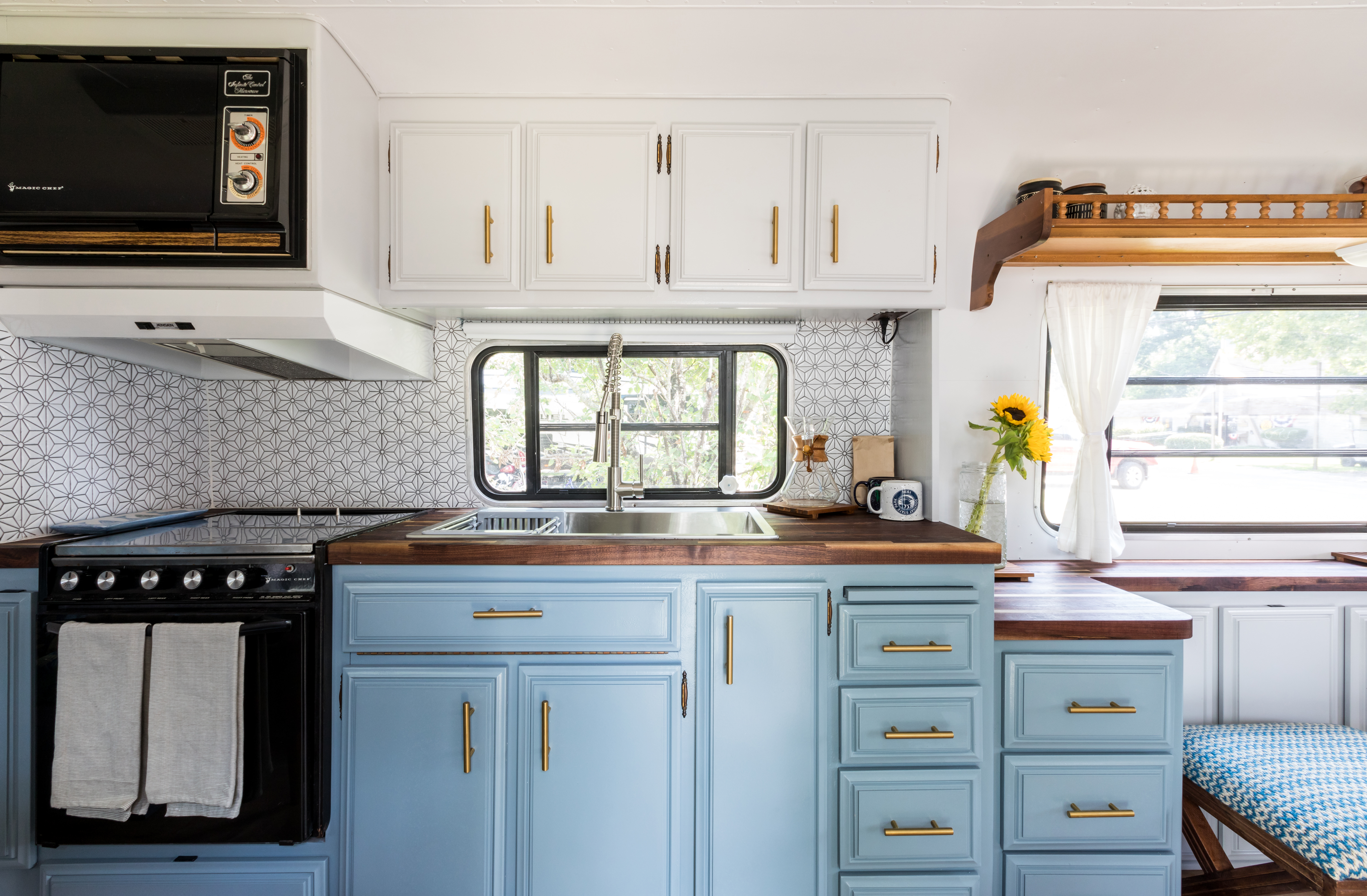 If, at first glance, you told me this was an RV kitchen, I would not believe you. This Pinterest-worthy kitchen might be short on size (and honestly, it's not even that small), but there is no shortage of style. Coupled with new touches like hardware, paint, and DIY butcher block countertops, the original appliances give off even more charm.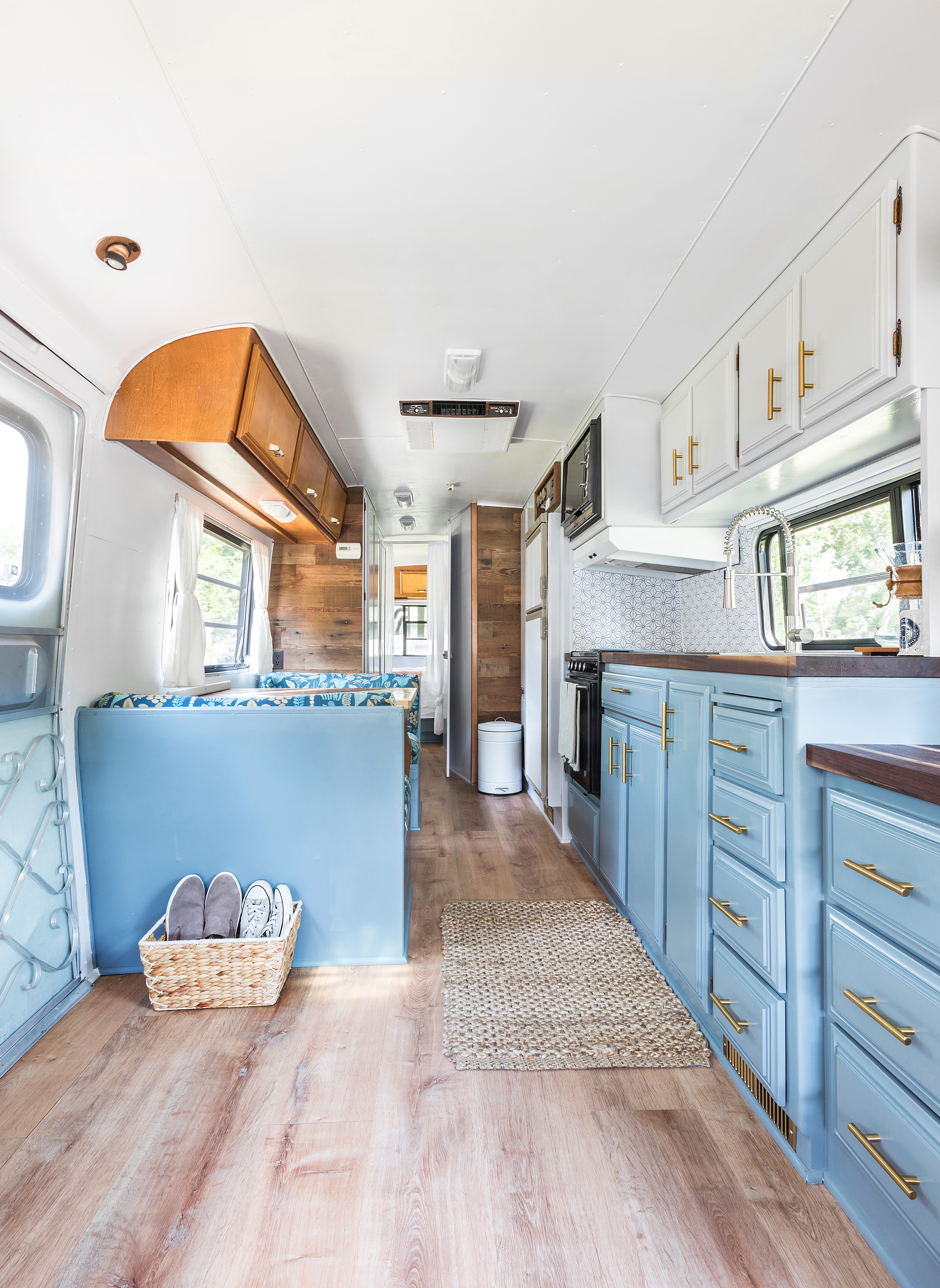 When they bought Geraldine, she was full of '80s design tropes, so the couple decided to give the mobile home a complete overhaul. For starters, they replaced the carpet with vinyl wood planks and chose a new color palette of blue, green, and gray. To the left of the kitchen is their cozy dinette area.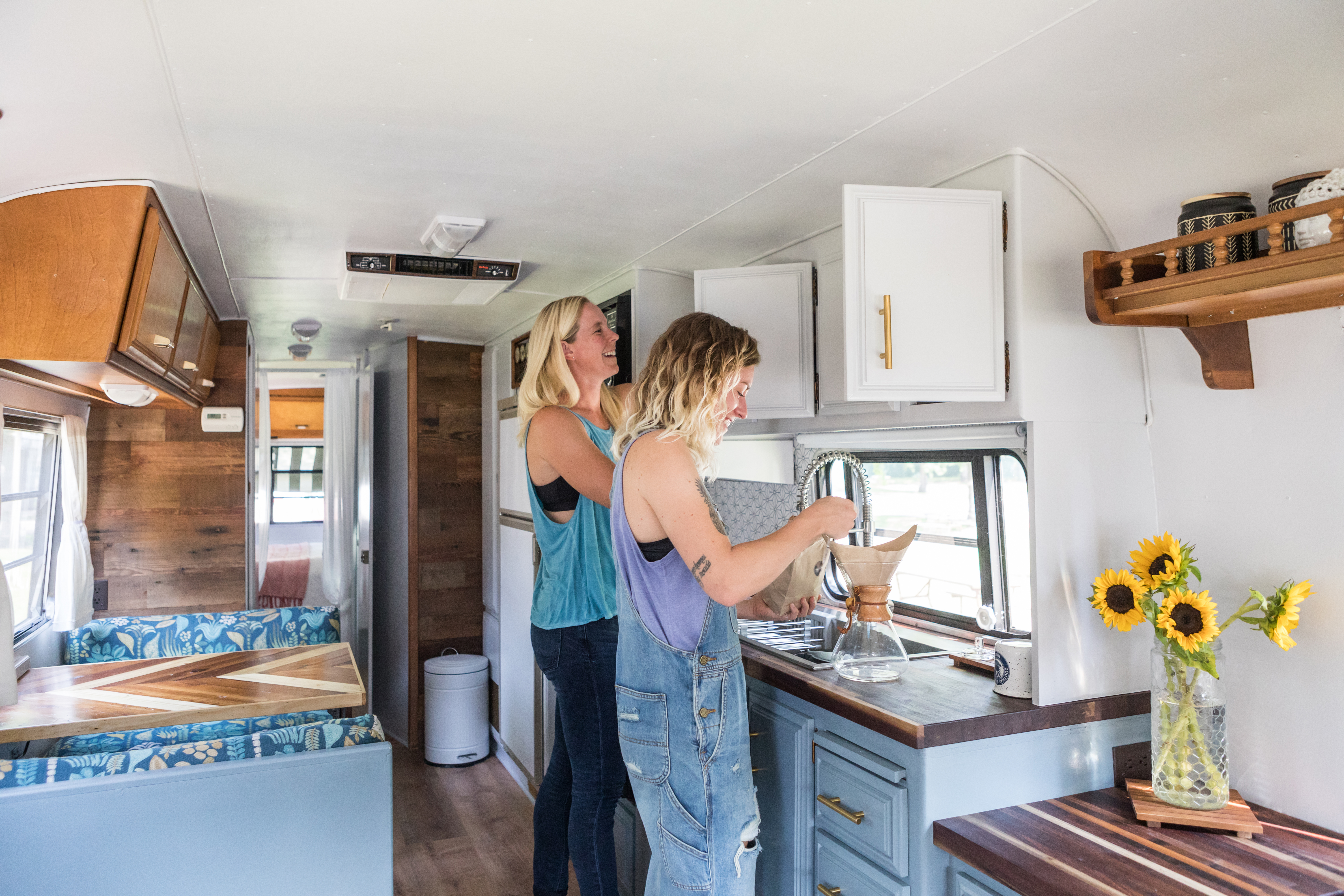 Amanda and Elyse say that the kitchen was the most fun part of their space to create. Together, they tiled the backsplash and painted the cabinets with Behr's Dark Storm Cloud and Silver Bullet. "We had big plans for this small space and it all came together."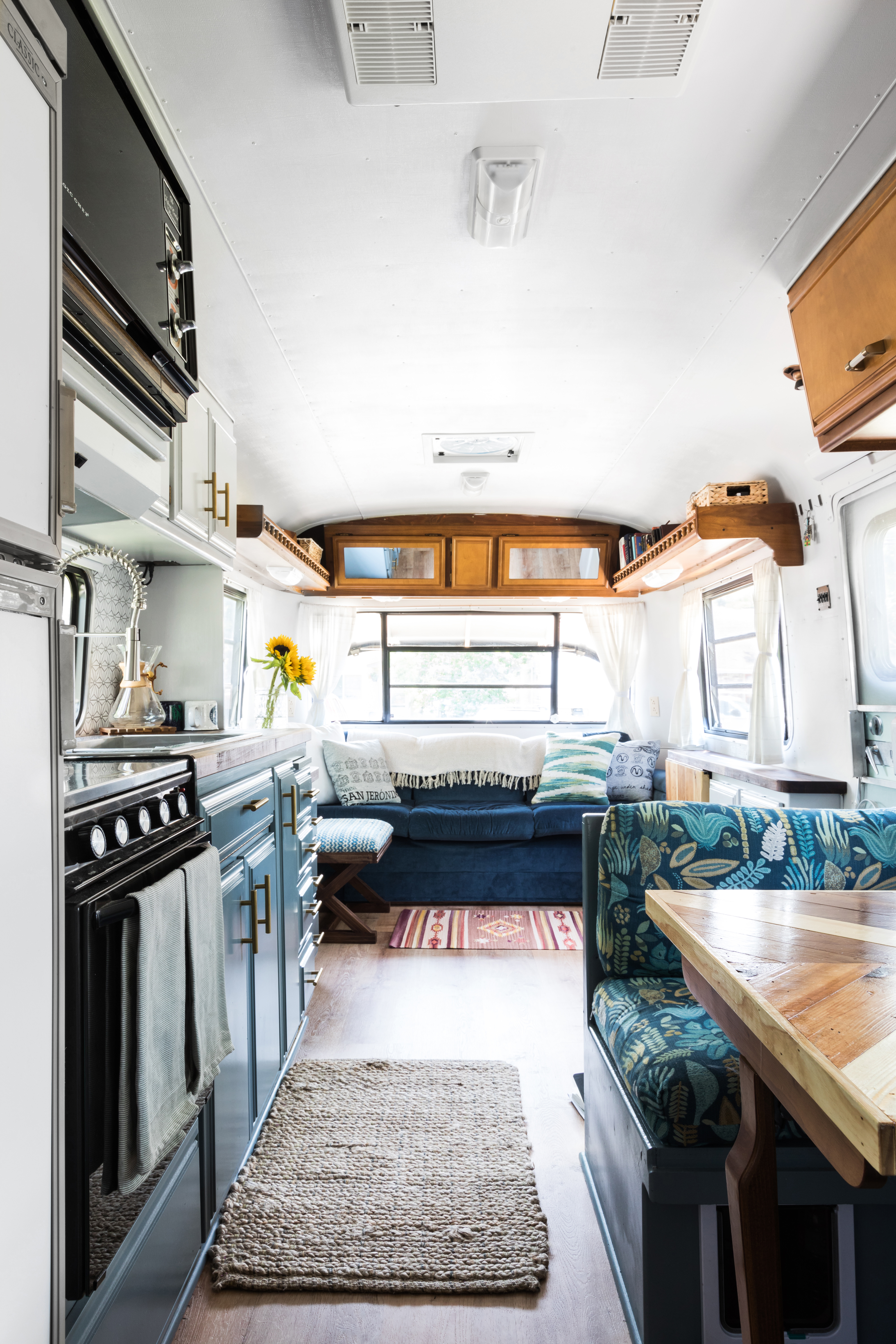 The kitchen leads into the RV's living space, featuring a big comfy couch. It's actually the original couch, which got reupholstered and pulls out into a queen bed for guests.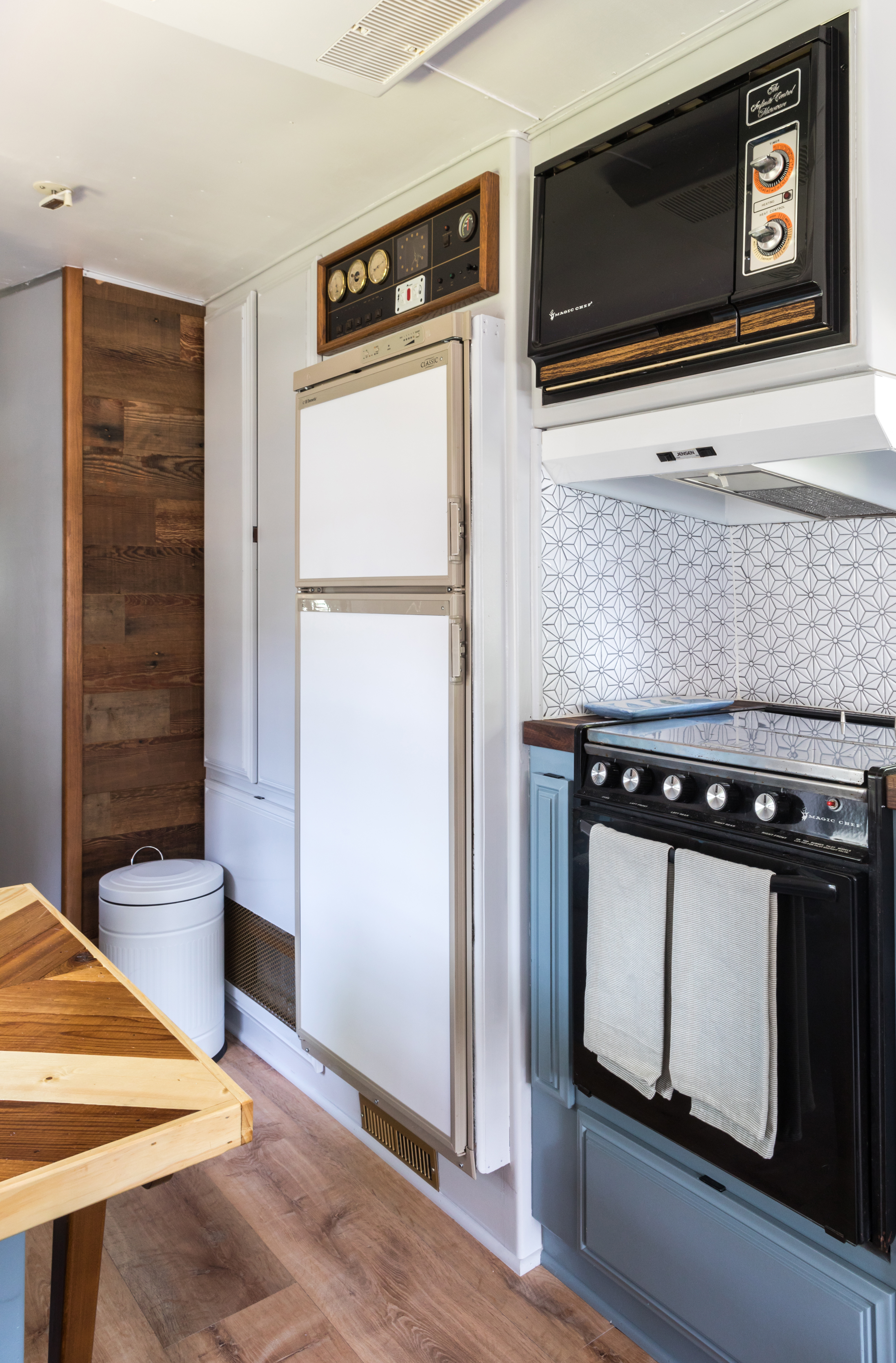 Even though the appliances are dated, they give the RV a retro feel and add to what the couple calls the "modern bohemian" charm of the space. They chose to keep them and focus on other aesthetic improvements instead.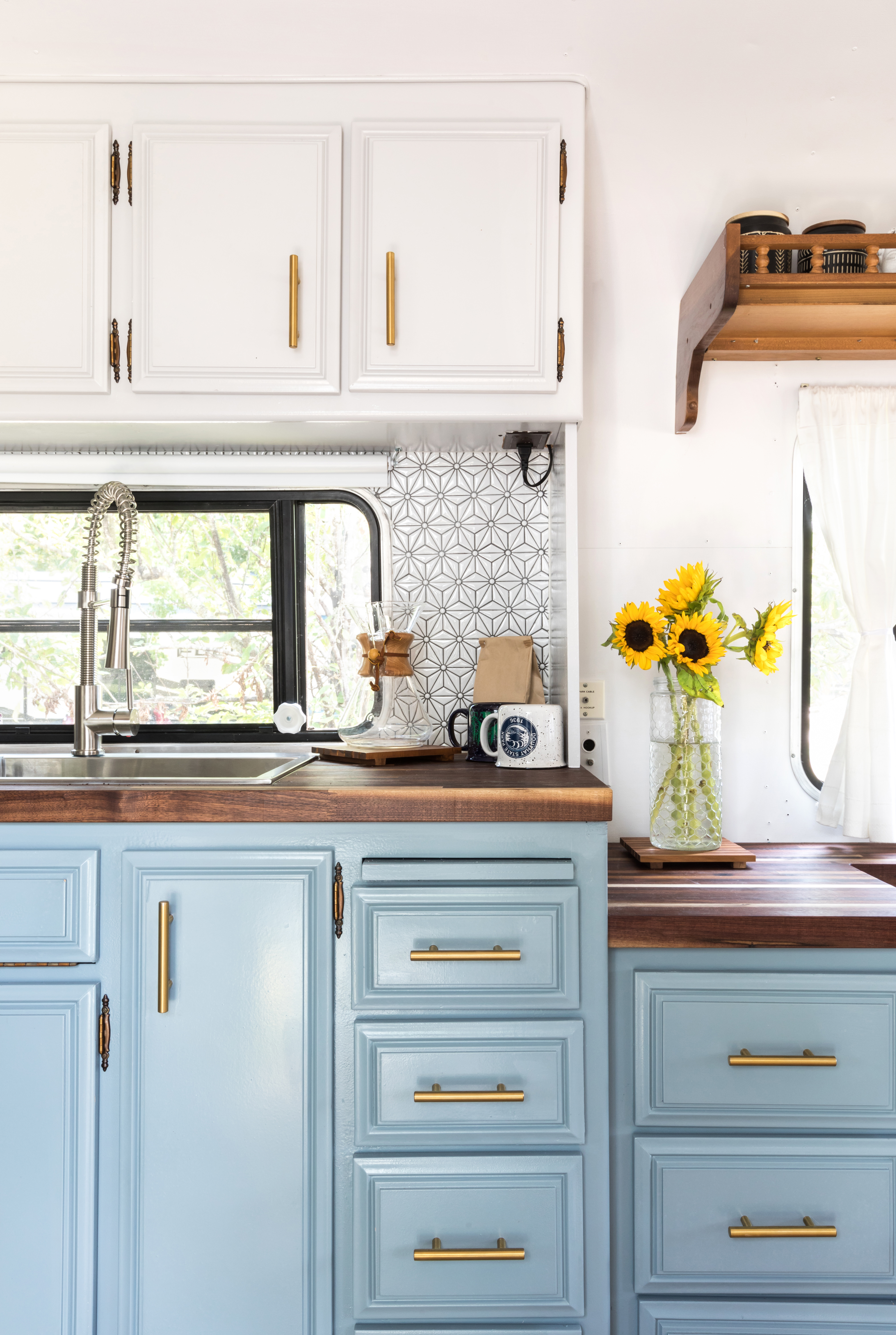 The RV was decked out with floral wallpaper at first (yep), but Amanda and Elyse chose to swap that out for this white ceramic triangle tile backsplash from Lowes.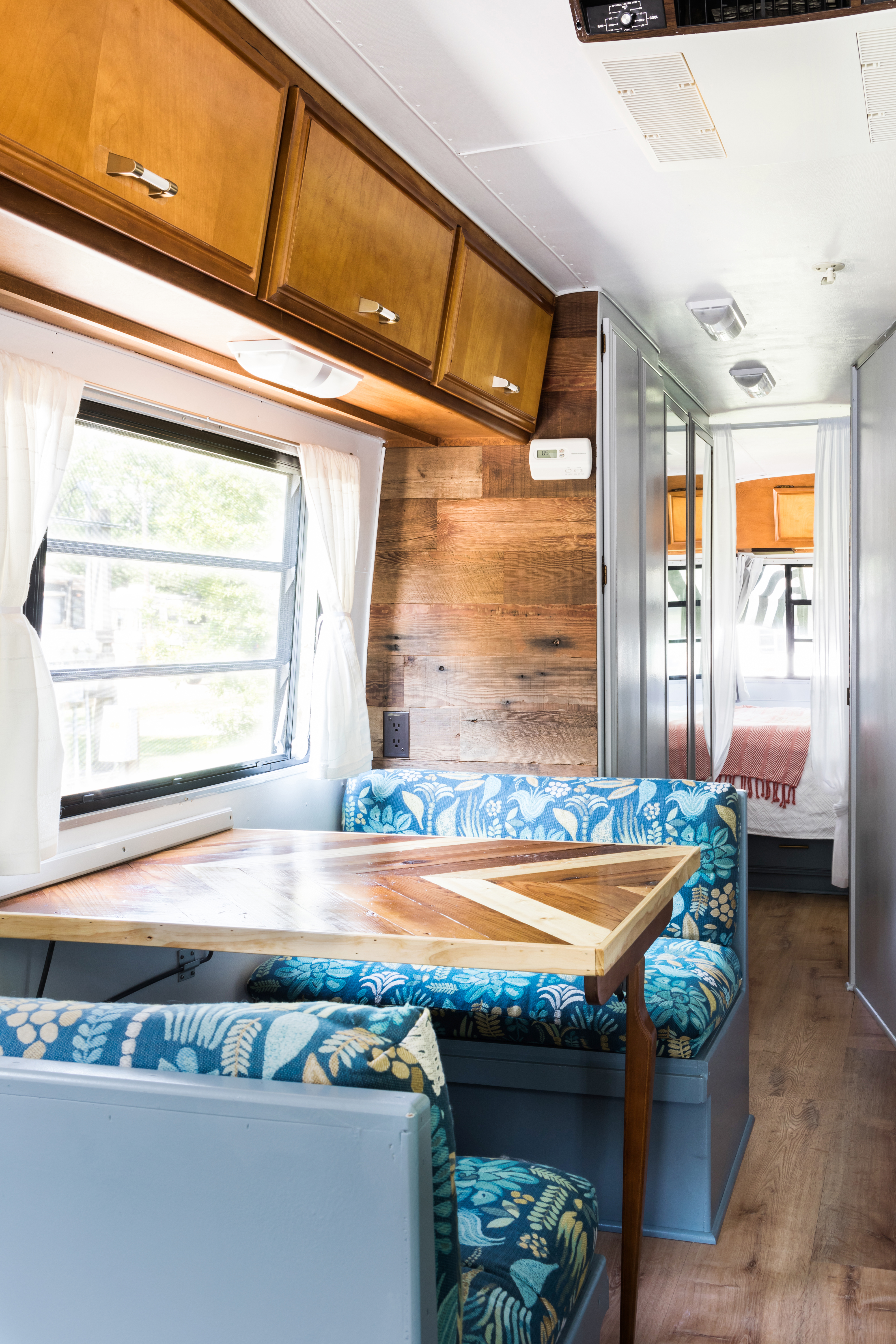 This adorable dinette table was made by Amanda and Elyse, who have a passion for woodworking. They upholstered the cushions with a poppy print, Justina Blakeney's Rainforest Jacquard Calypso. Under the cushions, you'll find lots of storage space. One of them even contains a hidden door and a litter box for their cats, Pig and Poe.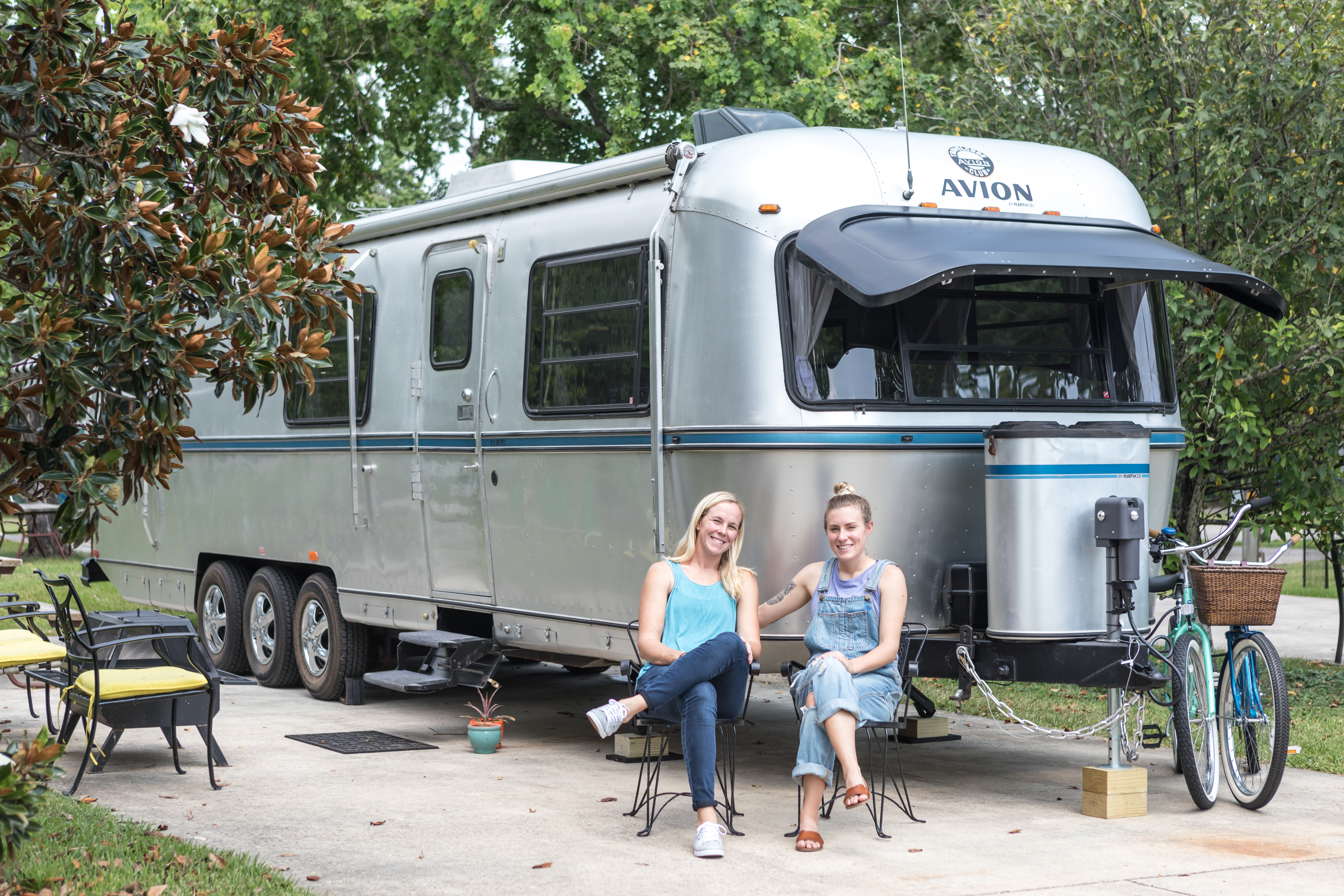 Life in a travel trailer certainly isn't for everyone, but Amanda and Elyse make us want to give it a go — especially if we get to have a kitchen as dreamy as theirs!
See the full tour: This Remodeled RV Is a Cute Bohemian Bungalow on Wheels at Apartment Therapy
What's your favorite part of the space? Could you ever live in an RV?
Source: Read Full Article