Tomato Soup and Grilled Cheese Combine Forces For One Epic Bowl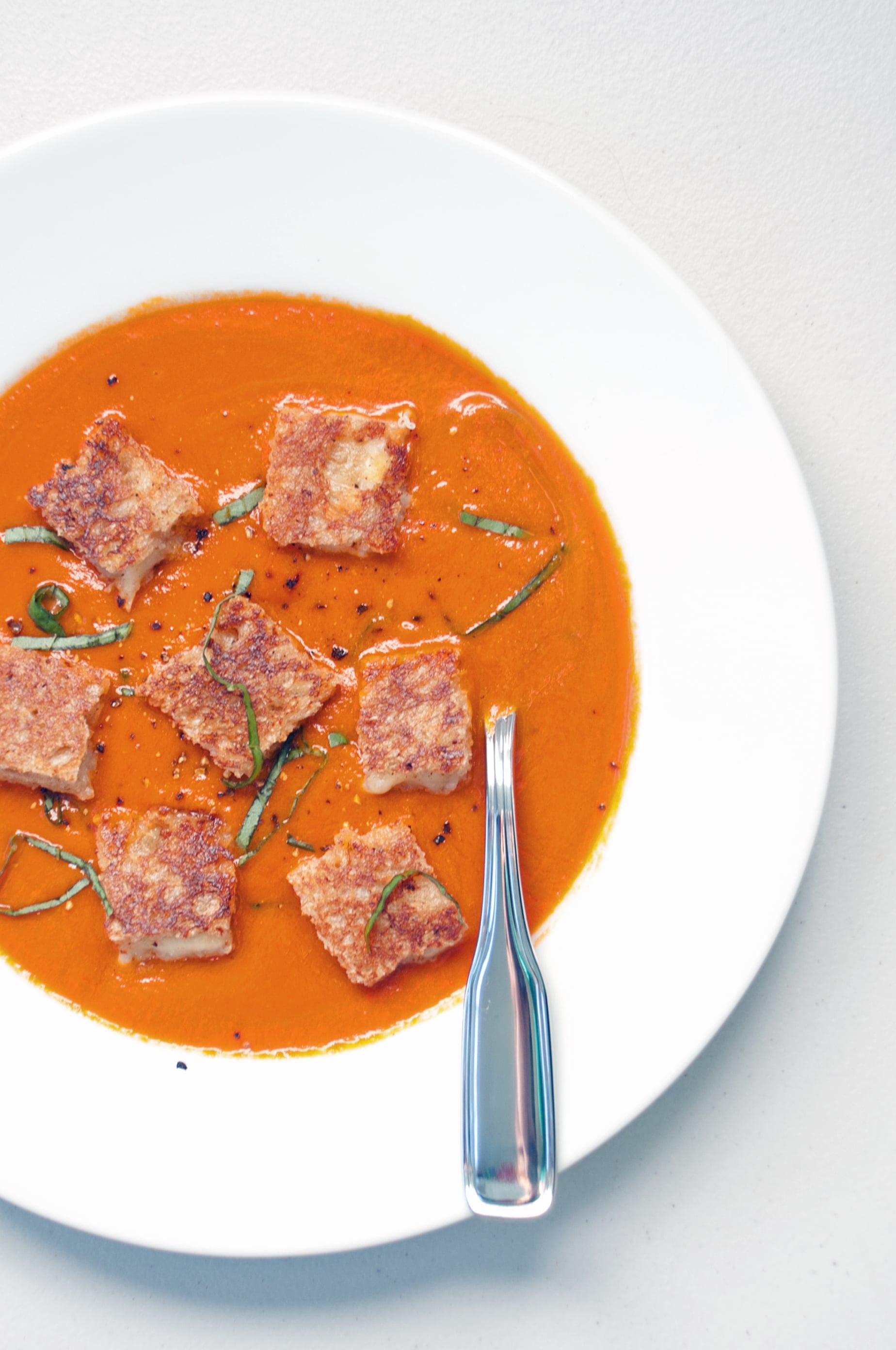 Like peanut butter and jelly, lamb and mint, or strawberry and rhubarb, tomato soup and grilled cheese were practically made to be paired with each other. Here, I've taken the combination one better and — inspired by the always charming and ingenious Ina Garten — melded two solid concepts (tomato soup with grilled cheese, and a crispy crouton garnish) to create a dish that really, truly may just blow your mind.
This combination is pretty darn hard to beat — like a comforting hug in a bowl — but is admittedly a bit indulgent. For days when you're looking for something a little less over the top, omit the grilled cheese croutons, and garnish per usual, adding a swirl of extra-virgin olive oil and an extra pinch of red pepper flakes if you can handle the heat. Either way, this classic tomato soup is a soul-soothing must make.
Spicy Tomato Soup With Grilled Cheese Croutons
Notes
If you have a panini press, use it to cook the grilled cheese croutons (it should take about five minutes). The grill marks add a nice touch. If you have a high-powered blender (like a Vitamix), straining the soup isn't necessary; just blend until silky smooth.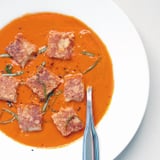 Ingredients
Directions
Information

Source: Read Full Article