Is This Beignet Burger an Abomination, or the Greatest Thing on Earth?
Whether you're more of a sweets person or you prefer salty snacks, Disney always has you covered. At Disney World's Sassagoula Floatworks and Food Factory, the two flavor profiles combine in a seriously INSANE new menu item—the Beignet Burger. It looks ridiculously over-the-top…but I'm so here for it.
View this post on Instagram
There's a new Beignet Burger at Sassagoula. You heard that right, BEIGNET BURGER. I've died and gone to heaven. GO GET THIS BURGER! 🍔🍟 #beignets #disneychristmas #disneyholidays #epcotholidays #verymerry #portorleansfrenchquarter #disneysportorleansfrenchquarter #frenchquarter #portorleansfrenchquarterresort #sassagoulafloatworks #sassagoulafloatworksandfoodfactory #magickingdom #waltdisney #wdw #waltdisneyworld #disney #disneyboy #disneyparks #disneyside #disneyworld #passholderlife #disneyig #disneynews #disneygram #instadisney #ilivewhereyouvacation #beignet #beignetburger #disneybeignets #mickeybeignets
A post shared by Thomas Radzak (@tradzak) on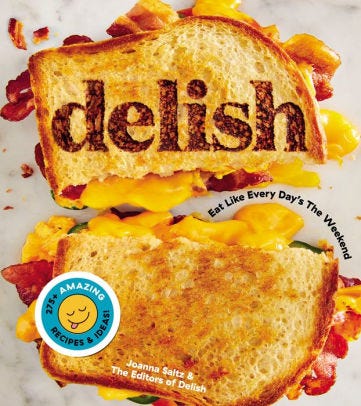 It's no surprise that the food geniuses at Disney decided to take a fluffy, sweet dessert and use it as a cheeseburger bun. According to WDW News Today's review, the burger is topped with American cheese, bacon jam, shredded lettuce, pickled onions, and house pickles, all between beignet buns, of course. That said, the review notes the burger "was extremely messy," and that too many ingredients somewhat mask the beignet flavor.
Another Disney fanatic and Instagram user, @chipandco, says, "Seriously this is amazing!!" You can't argue with this video…
View this post on Instagram
2 Words… BEIGNET BURGER🤤 Seriously this is amazing!! Order yours at the Sassagoula Floatworks & Food Factory in the Port Orleans French Quarter 🙌🏻 #chipandco #waltdisneyworld #disneyfood #portorleansfrenchquarter
A post shared by Chip and Co (@chipandco) on
One user says the burger wasn't as sweet as they'd expected, but "overall it was very good" and they'd order it again. WDW News Today reports that the Beignet Burger is available for $14.99 and comes with french fries and coleslaw as sides.
I don't know about you, but a Beignet Burger is officially at the top of my food bucket list. I'm up for the sweet, salty, and messy challenge!
Source: Read Full Article