I KonMari-ed the Sh*t Out of My Kitchen and Here's What Happened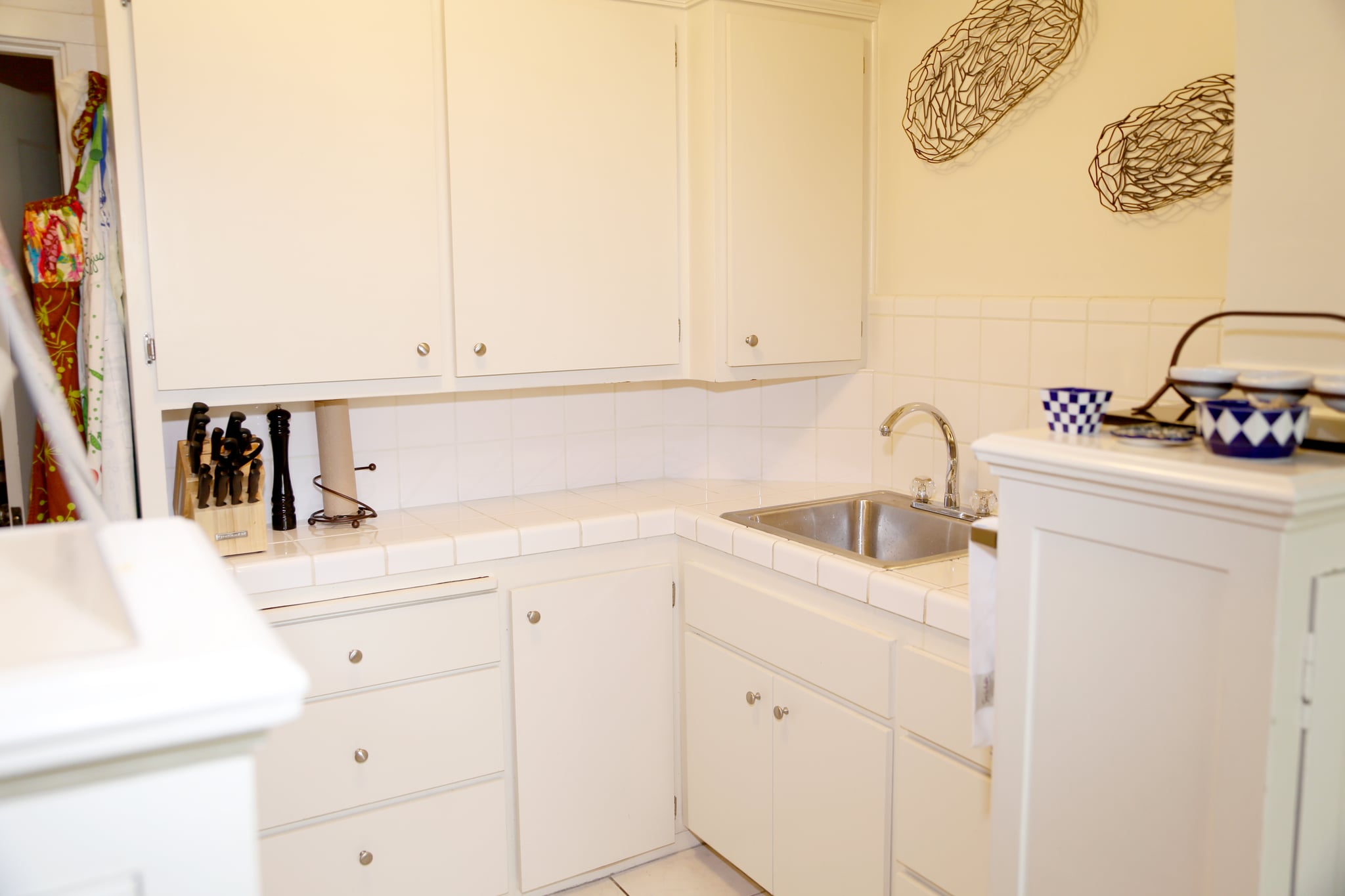 I don't know when or where I first discovered Marie Kondo's first book, The Life-Changing Magic of Tidying Up, but the second I saw the inviting title, I ordered it pronto. I've always struggled to keep my spaces straight — it just seemed to take too much time and require too much energy. However, after attempting the KonMari method in my own apartment and tackling the messiest thing of all, my kitchen equipment, I'm a big-time believer in the methodology.
When I moved into my San Francisco studio apartment five years ago, the kitchen bummed me out, but it wasn't a deal breaker. The cabinets and arched doorframe were original from 1928, and I tried to let that cool bit of knowledge overshadow the fact that there was no window, no oven vent, no garbage disposal, and definitely no dishwasher. I didn't ever feel inspired to cook, except for work or the occasional guest. As a result, the kitchen slumped into a random assortment of junk. I accumulated way beyond my means (I somehow ended up with five zesters and 50 kitchen towels . . . not to mention a drawer full of spare knives), and I avoided getting rid of anything! It became impossible to close cabinets unless they were fastened with rubber bands around the handles, and I always had to forcefully shove my drawers closed with my hip. And for years, I lived like this, with complete avoidance and neglect about everything.
Source: Read Full Article