Priyanka Chopra's Wedding Dress Designer Is Part of the Love Story Between She and Nick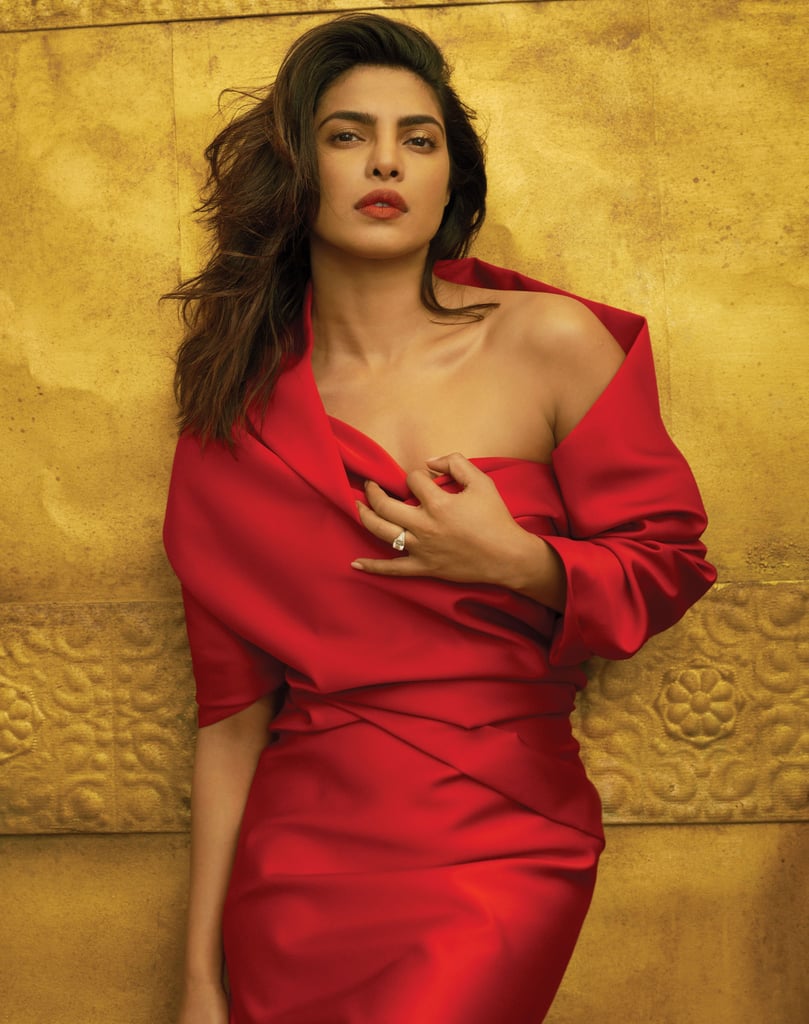 Priyanka Chopra's Wedding Dress Designer Is Part of the Love Story Between She and Nick

Priyanka Chopra covers Vogue's January 2019 issue at just the right time — right in the midst of her career boom and her wedding to Nick Jonas. It's safe to say Priyanka is thriving, and as she detailed her love story with Nick to the magazine, she revealed one or two things about the bespoke outfit she will wear down the aisle in a quote that has since been removed from the article:
"Chopra will wear a custom gown by Ralph Lauren, very likely more than one. Before this, Lauren has made wedding dresses only for his daughter, his daughter-in-law, and his niece. But he personally came to Chopra with sketches. Jonas will dress like royalty, as is customary—turban, sword—and he'll ride in on a horse," the original feature stated.
Ralph Lauren also invited Priyanka and Nick to the 2017 Met Gala together, unaware that they had been courting via text, and sent Priyanka up the stairs in the most showstopping look of the night. The trench gown, equipped with a long train, quickly became a viral internet meme and was conveniently shortened into an afterparty minidress.
Needless to say, Priyanka's wedding gown is going to be a masterpiece, especially since Ralph Lauren is so clearly a part of Nick and Priyanka's relationship timeline. It will likely sweep the floor, then magically transform into a mini for dancing at the reception. Ahead, see Priyanka's shots from Vogue, then admire some of her gorgeous moments in Ralph Lauren.
Source: Read Full Article