People Think Meghan Markle's Rings Reveal Her Due Date, and It's a Solid Theory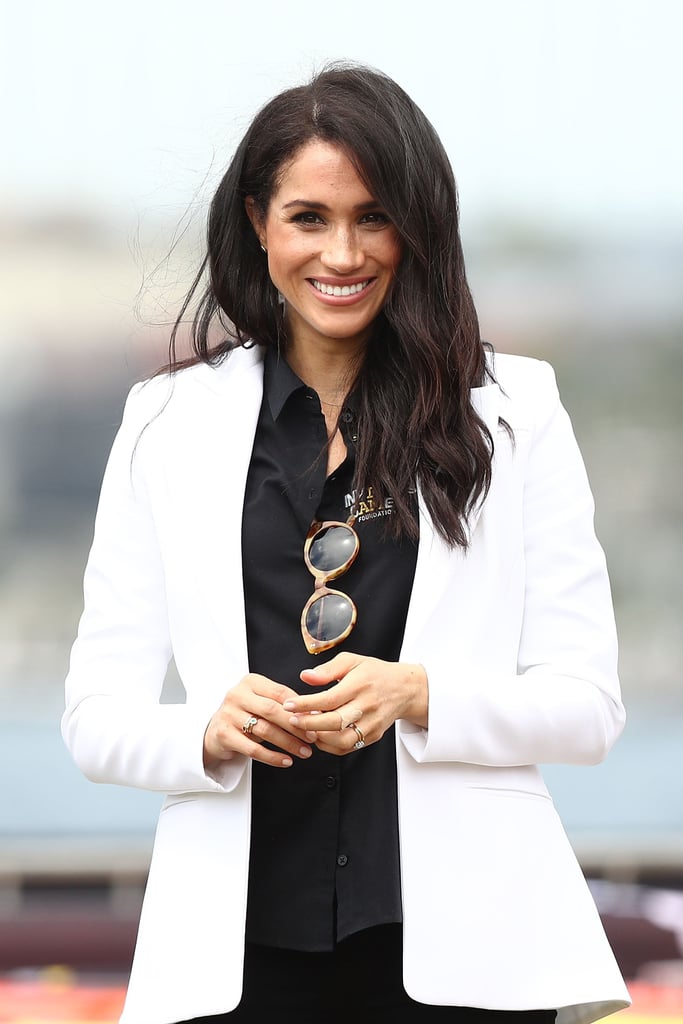 People Think Meghan Markle's Rings Reveal Her Due Date, and It's a Solid Theory

Ever since Meghan Markle announced her pregnancy on Oct. 15, royal family devotees have been eagerly trying to predict her due date, and it looks like the Duchess of Sussex may have revealed it in plain sight — with her accessories. While attending an Invictus Games event in Sydney on Oct. 20, Meghan wore three stackable rings from Canadian brand Ecksand: a round green stone ring, a deep blue eye-shaped one, and a diamond ring smack-dab in the middle.
As soon as cameras snapped photos of Meghan and Harry at the gathering, eagle-eyed fans started hypothesizing that each of the rings signified the birthstone of each member of their growing family. The emerald green stone possibly denoted Meghan's August birthday, the sapphire one may have represented Harry's September birthday, and the diamond one? Yep, that could potentially signify Baby Sussex's future April birthday, seeing as the shiny stone is the birthstone for that Spring month.
— A R I A (@DuchyofSuccess) October 20, 2018
— LiberianGirl ? (@troubleshade) October 20, 2018
— ?Jo? (@w_e_l_p) October 20, 2018
It is important to note that Meghan's August birthstone is technically the green peridot and emeralds are actually the May birthstone, but Ecksand doesn't seem to make a stackable green peridot ring, so she likely chose the most similar color. Plus, the fact that she chose to put the diamond ring in the middle of the blue and green ones, as if to denote her and her hubby embracing their future child, just seems like too much of a deliberate clue to ignore.
Source: Read Full Article