Meghan Markle Just Wore Another Pair Of Comfy Sneakers During The Royal Tour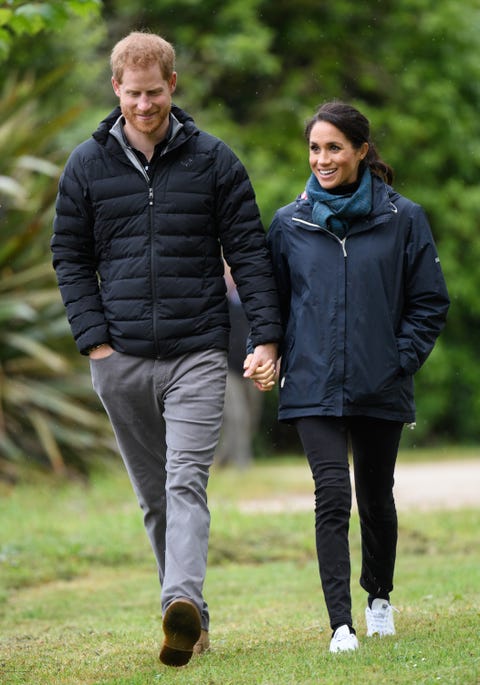 It could be said that Meghan Markle is like the modern version of Cinderella. She was a relatively regular person who fell in love with a prince, and married him in a stunning white dress in front of a crowd of millions.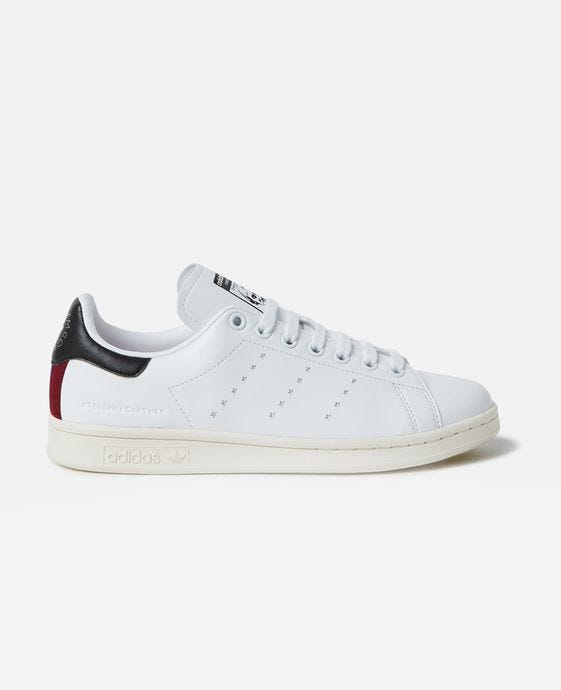 But the major diff between Meghan and Cinderella (aside from the fact that one of these ladies is totally fictional): Meghan is not about to wear a shoe as freaking uncomfortable as a glass slipper.
No, my girl is all about comfy flats, boots, and sneakers—and her latest sartorial choice on her first royal tour is no exception.
On Monday, Meghan wore a special version of white Adidas Stan Smith sneakers in New Zealand. The sneaks are part of a collaboration between Adidas and British designer Stella McCartney, according to Footwear News.
Meghan wore the shoes during a rainy visit to the Abel Tasman National Park, and was spotted trekking on a beach in the white sneakers.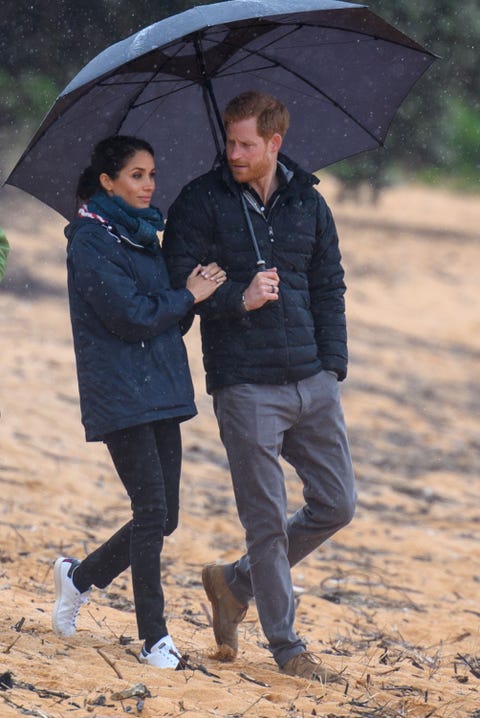 Getty ImagesPool/Samir Hussein
The downside: These are pretty pricey sneakers. Meghan's kicks cost $325 on StellaMcCartney.com, so they're probably a little more than the Adidas you've got hanging out in the bottom of your closet.
But…they are really cute. They've got a Stan Smith & Stella McCartney logo print on the tongue and fun perforated stars side panels. They're also made with vegetarian leather (a.k.a. 100 percent recycled polyester), so you're doing good for the environment when you buy them.
Clearly, Meghan's got a thing for white sneakers. Just last week, she rocked a pair of trendy white Veja sneakers while exploring Australia with Prince Harry. Those ones are made of real leather though—making them less suitable to walking around in the rain.
If you like the look but don't want to pay that much, there are a few other options that are also cute:
Source: Read Full Article