Here\u2019s a First Look at the Adidas x Allbirds Sustainable Running Sneaker Collab
Whether you live in a major city or a small town, if you look around the streets, chances are you'll find someone wearing either a pair of Allbirds or Adidas sneakers. While Allbirds is a newer player to the footwear space, bringing slipper-like comfort to the sneaker world through industry-leading sustainable materials and a transparent business model, the six-year-old startup gained credible popularity fast.
And Adidas is, well, Adidas—a historically iconic sportswear giant leading almost all performance categories with massive manufacturing power. The two brands are setting the stage for collaboration over competition in 2021 to combat the climate crisis. And today, we're giving you a first look at their cool collaboration: a running sneaker with the lowest carbon footprint ever made, FUTURECRAFT.FOOTPRINT.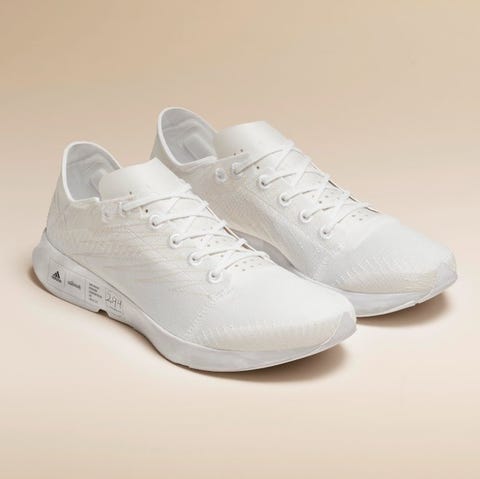 In just over 12 months, these top footwear brands took a holistic approach to sustainability, reimagining everything from materials to manufacturing techniques, right down to the packaging (a new cone-shaped box made from recycled cardboard) for a low-carbon shoe that lives up to the Adidas' performance standards with Allbirds' earth-efficient, ultra-comfy materials.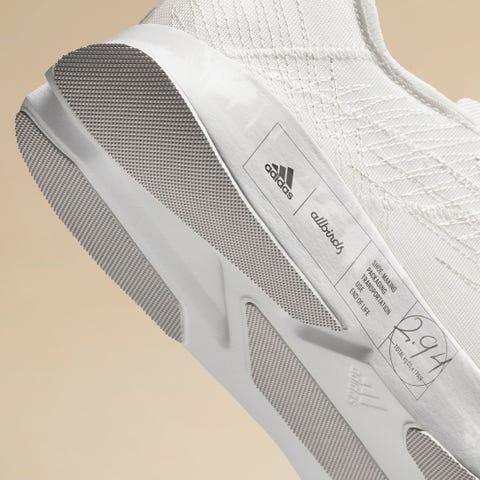 The Journal of Cleaner Production says it is estimated that the carbon footprint of a typical pair of running shoes made of synthetic materials is around 12.5kg of carbon dioxide or carbon dioxide equivalent (CO2e). Companies manufacture 24 billion pairs of shoes a year, extracting resources like oil, leather, cotton, sealing them together to create one pair of performance sneakers. Plus, they ship these materials in a complex supply chain where greenhouse gases are emitted in every part of the process, all of which are terrible for the environment—yikes.
The new FUTURECRAFT.FOOTPRINT running sneaker is stamped with 2.94kg—the product's ambitiously low carbon footprint compared to other performance sneakers. The style is based on Adidas' popular Lightstrike (and tested to the same performance standards), but it's reimagined with Allbirds' sugarcane-based SweetFoam, along with recycled polyester and Tencel–a material made from wood pulp.
Source: Read Full Article