Hailey Baldwin Wore a Custom "Bieber" Jacket, and Is It Weird If I Get One, Too?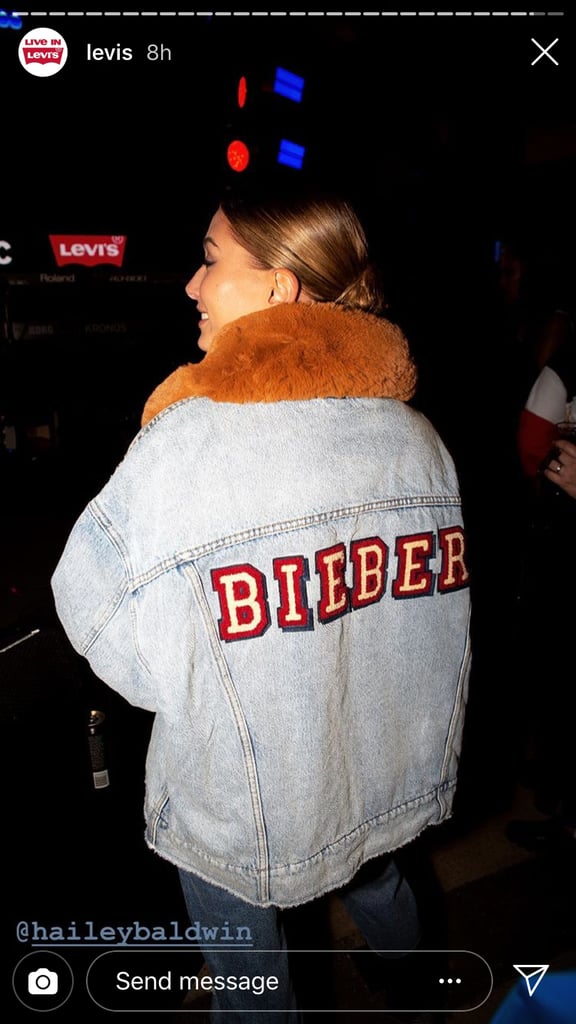 Hailey Rocking the Jacket

If Hollywood were high school, Justin Bieber and Hailey Baldwin would be prom king and queen. She'd wear his varsity jacket, and we'd all be jealous of the madly-in-love, impeccably dressed couple. But back in reality, they're still the couple we're swooning over, and she's even rocking a jacket with his name emblazoned on the back. On Thursday, Hailey stepped out for Levi's Time Square opening party in New York City, and while she started the night in a striped black blazer, she ended it in an oversize Levi's jacket dedicated to her man.
It seems Hailey and Justin have been inseparable since they rekindled their romance in June and tied the knot in September, but even though he wasn't at the event, Justin was definitely there in spirit. Levi's captured the jacket being customized on Instagram, and now I kind of want to make one for myself, the wannabe Mrs. Bieber. Read on to see Hailey at the event and shop the Levi's jacket for yourself.
Source: Read Full Article