5 best small brands discovered by Meghan Markle, Princess Kate and Princess Charlotte – and where to buy them
Whatever the royal ladies wear is almost always guaranteed to fly off the shelves and sell out within minutes, which is why HELLO! loves to bring you the breaking news on what Princess Kate, Princess Charlotte and Duchess Meghan are wearing before anyone else.
There is nothing more exciting than when a royal lady steps out in something totally unique or never before seen and when it happens, it often indicates that a new or up-and-coming brand is about to be put on the map and their business changed forever. Here we have rounded up the momentous fashion moments when the Princess of Wales, Meghan, Charlotte and even King Charles uncovered new treasures.
WATCH: Ten times royals have recycled their looks
Megan Markle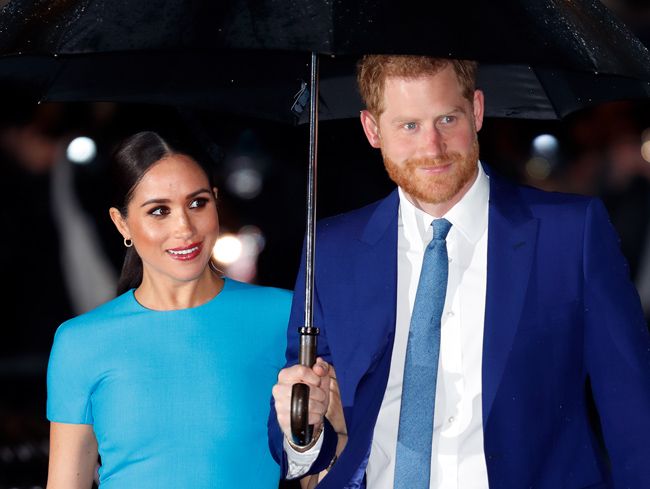 Meghan's azure dress made an impact
The royals put an extraordinary amount of thought into what they wear and the brands that they choose to champion. As suggested in Prince Harry and Meghan Markle's royal biography, 'Finding Freedom', the Duchess likes to ensure that "each outfit must also include at least one piece or accessory by a local designer, a show of her solidarity to whatever area she might be visiting."
One of Meghan and Prince Harry's final royal engagements together was the Endeavour Fund Awards at Mansion House in 2020, and along with her now iconic azure blue bodycon dress, she wore beautiful little gold hoop earrings by Roxanne First.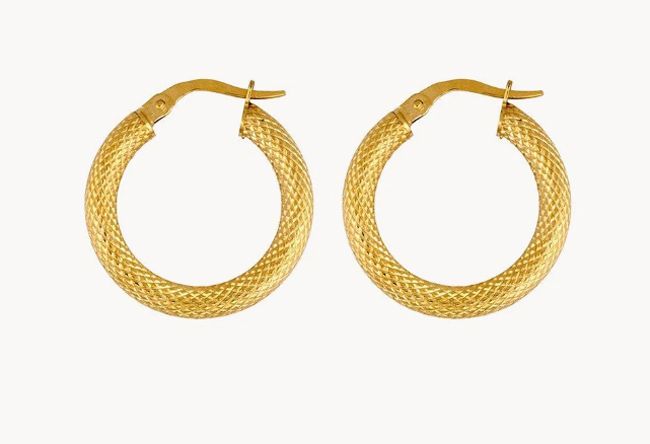 The Gold Snake Hoops are available at Roxanne First
'The Gold Snake Hoops' are now proudly featured on the Roxanne First website with the note: "Claim to fame: The Duchess of Sussex, Meghan Markle owns a pair of these." The growing brand describes itself as "the go-to site for the independent woman building her own legacy, piece by piece, occasion by occasion."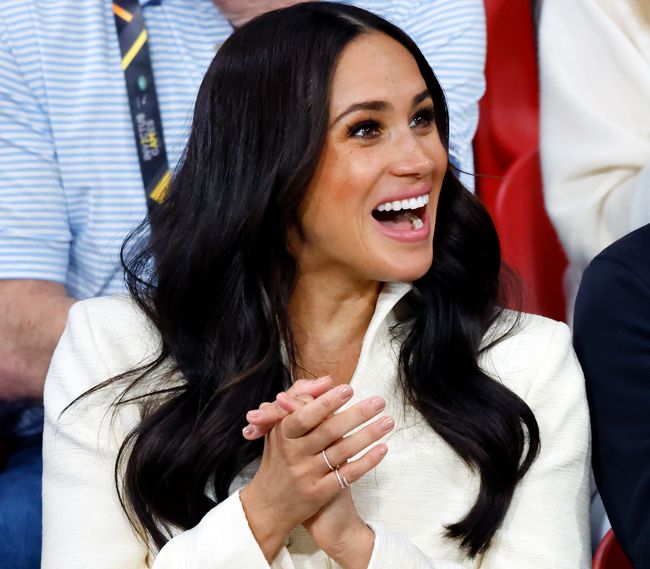 Megan wore the trendy rings beautifully
Duchess Meghan showcased an incredible American jewellery design collective named Shiffon when she attended the Invictus Games in the Netherlands with Prince Harry last April.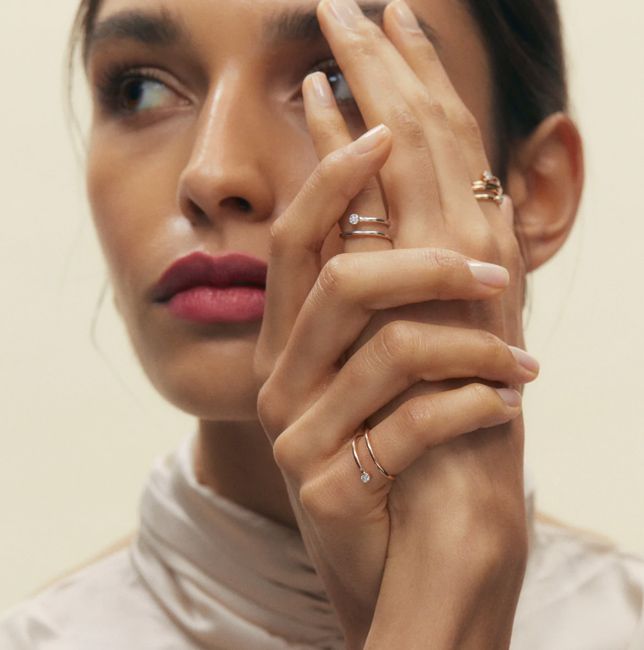 The Duet Pinky Rings are available at Shiffon
The pretty 'Duet Pinky Ring' is Shiffon's sole product and from the ethical designer's first sale, they decided to donate 50 per cent of their profits towards funding female founders in business. Simply put, the inspirational designers said: "We realized that we didn't need to be "successful" before we could start paying it forward."
EXPERT: Why Meghan Markle wore all-white for her grand return to the UK
Kate Middleton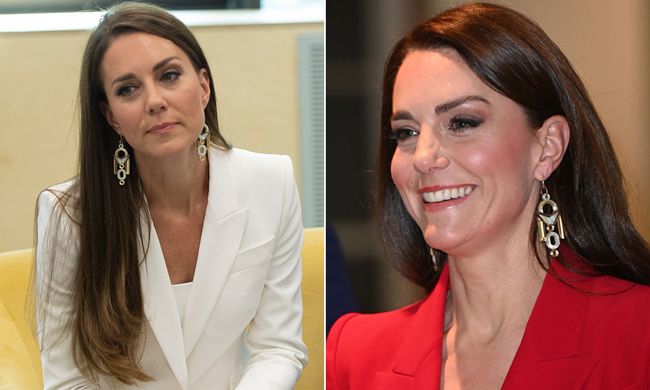 Kate's unique earrings are in her regular rotation
In June 2022 and again in January 2023, Princess Kate wore the same acrylic and walnut wood earrings by a small business named CHALK to support two organisations close to her heart, ELEVATE and The Royal Foundation Centre for Early Childhood. Kate's choice also showcased the incredible brand founder.
MORE: 5 best green coats inspired by Princess Kate's statement outfit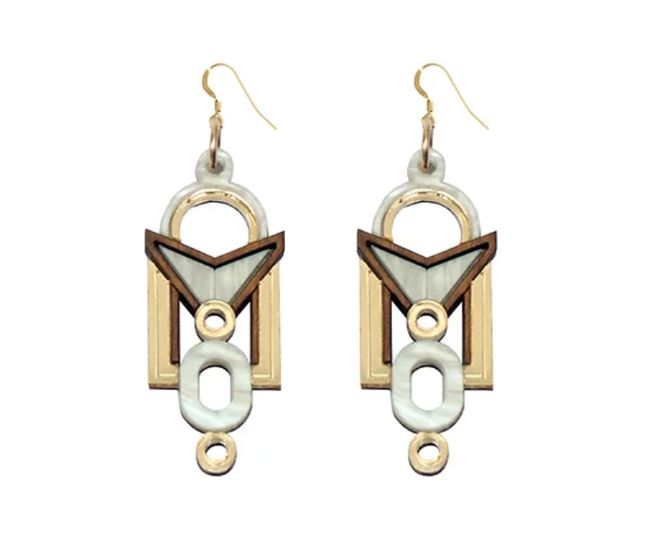 The Florence earrings are available at CHALK
Malaika Carr's beautiful 'Florence' earrings in 'Regency Green' are handmade in the University of Greenwich's London-based company. The architect turned jewellery designer exclusively told HELLO!: "Coming from the perspective of a small brand, moments like these mark huge milestones. It is refreshing to know that HRH supports independent creators."
Princess Charlotte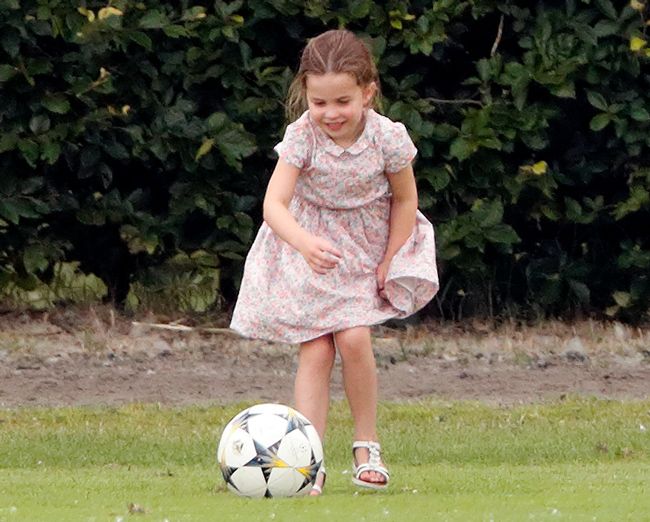 Princess Charlotte always looks nice and practical
When Princess Charlotte was spotted playing with Prince George on a sunny day in July 2019, royal fashion fans immediately wanted to know more about her cute pink rose-printed summer dress from children's wear brand 'Trotters' which was founded by Sophie Mirman and her husband Richard Ross, in 1990.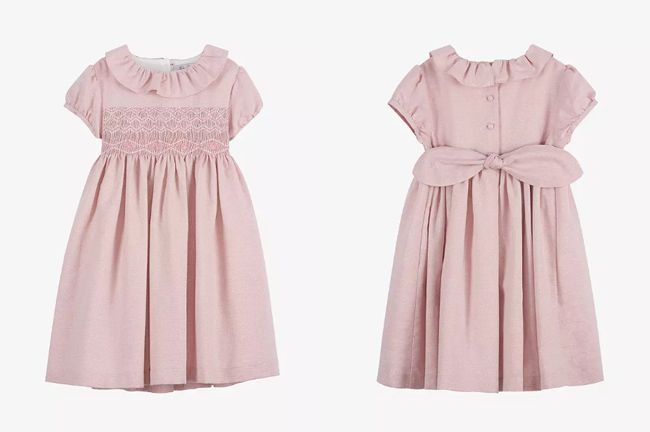 The cotton summer dresses are available at Trotters
Since Charlotte was spotted in the Peter Pan collared frock, Trotters has grown in popularity but they assure customers: "We are still the same family-owned and run business as a quarter of a century ago, committed to providing excellent customer service and a fun shopping experience for all generations."
SEE: Princess Charlotte's cute white sandals – 5 lookalikes to shop for your child
King Charles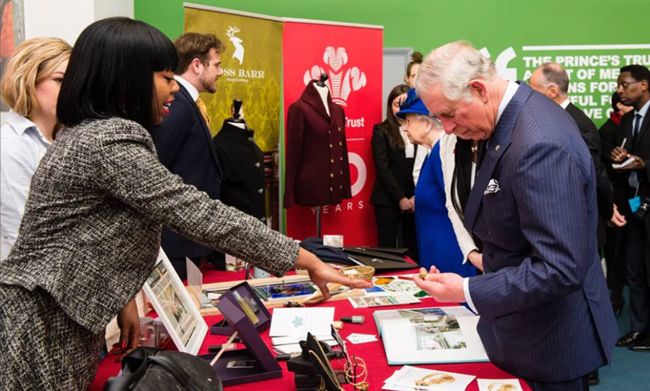 Lenique introduced Charles to the earrings that Kate now owns
In December 2022, Princess Kate paid a visit to Harvard University as part of her three-day trip to the United States with Prince William, wearing gold hooped earrings by a designer named Lenique Louis. The eye-catching accessories garnered attention for a number of reasons…
MORE: Disney x The Prince's Trust team up for a very cool Marvel collaboration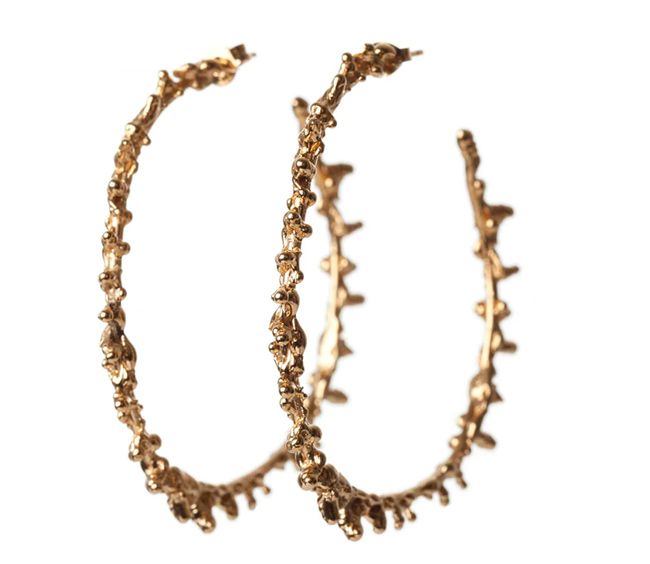 The Gold Spine Hoop Earrings are available at Lenique Louis
Lenique Louis's handmade 'Gold Spine Hoop Earrings' were inspired by the beauty of the oceans coral reefs and she was able to pursue her jewellery design ambitions thanks to a £2,000 Kickstarter loan from The Prince's Trust charity, which was founded by King Charles III in 1976.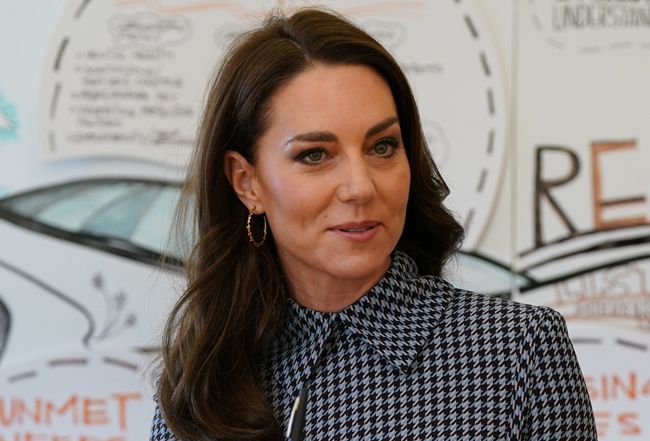 Kate wore the earrings so well
Discover what the royals are up to this week:
HELLO!'s selection is editorial and independently chosen – we only feature items our editors love and approve of. HELLO! may collect a share of sales or other compensation from the links on this page. To find out more visit our
Source: Read Full Article