The Rockford Peaches Are Back in Prime Video's "A League of Their Own" TV Reboot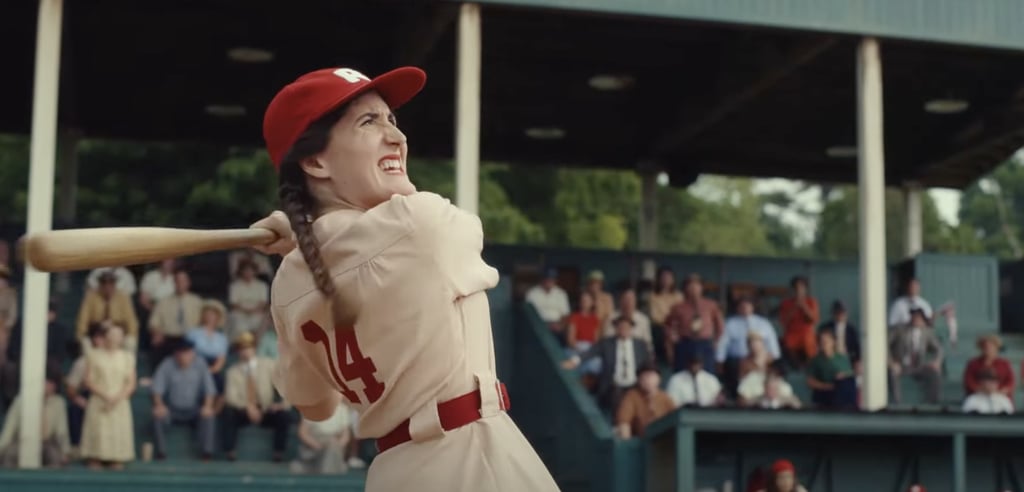 The Rockford Peaches Are Back in Prime Video's "A League of Their Own" TV Reboot

It's been 30 years since Geena Davis and Tom Hanks starred as Dottie Hinson and Jimmy Dugan in the 1992 film "A League of Their Own," but now Prime Video is stepping up to the plate to revive the iconic story in a TV reboot. On June 7, the streaming giant finally unveiled the first look at its forthcoming series that evokes the same joyful spirit of director Penny Marshall's legendary sports-comedy.
"Broad City" star Abbi Jacobson, who stars in the reboot, teamed up with "Mozart in the Jungle" executive producer Will Graham to create a whole new ball game for the Prime Video show. As lifelong fans of the movie, Jacobson and Graham aimed to capture the essence of Marshall's '90s film and explore overlooked stories of that era around race and sexuality.
"We both loved the movie," Graham told Entertainment Weekly. "We grew up with the movie, and the more we started to explore the real stories underneath it, we saw that there was an opportunity here to tell a story that was broader and included a lot of perspectives that weren't there the first time — but with the same sense of heart and humor and unpretentious fun that everybody loves about the movie."
Prime Video's rendition of "A League of Their Own" brings back the Rockford Peaches, the same All-American Girls Professional Baseball League team from the legendary film, but with fresh faces. So buckle up, baseball fans, because you're in for a real treat! Keep reading to learn more about the new reboot, including the full cast, plot, release date, and teaser trailer.
Source: Read Full Article