The Great: Sebastian de Souza on How Leo and Catherine "Turned the Male Gaze on Its Head"
Watch out! This post contains spoilers.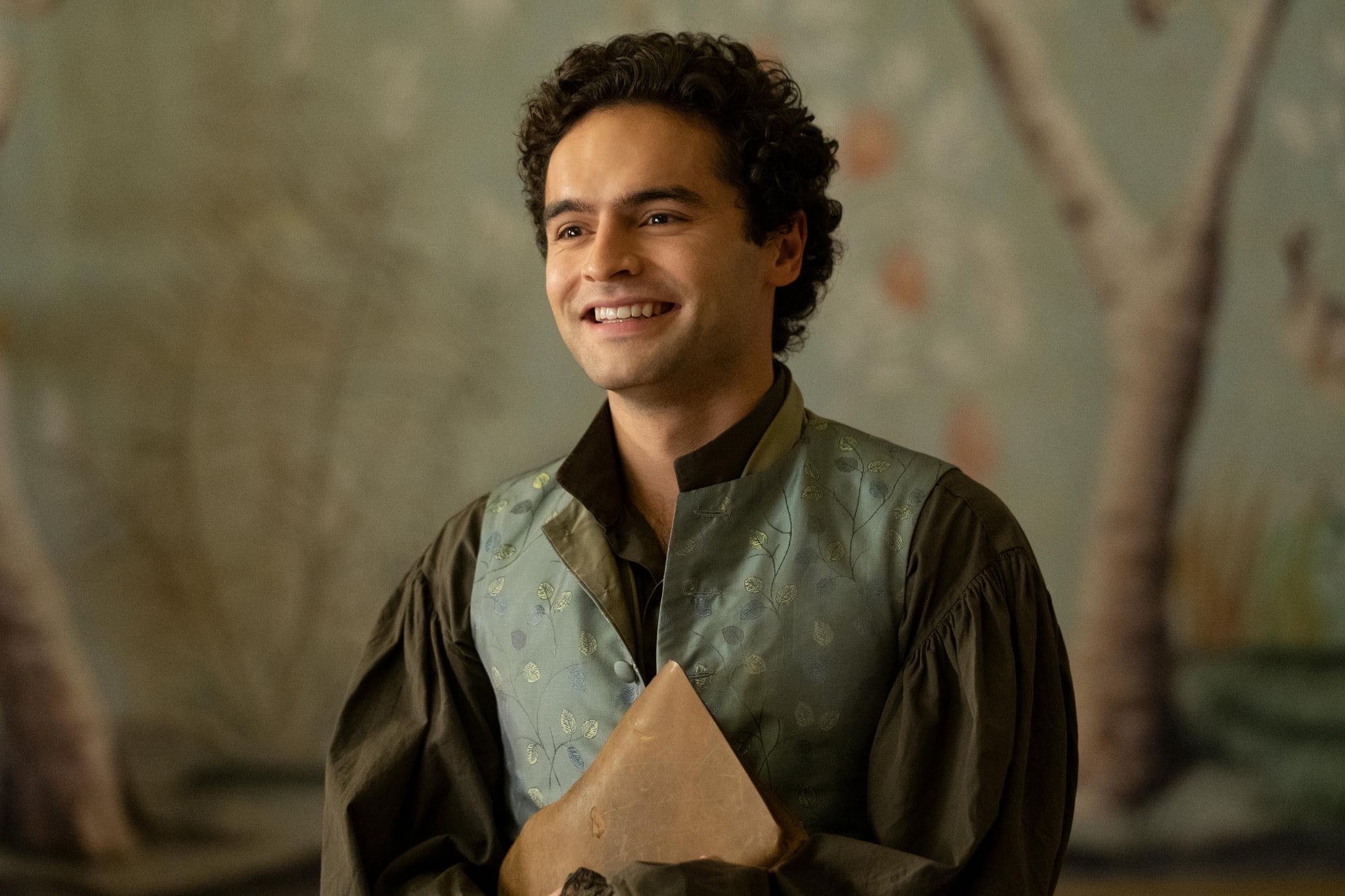 Hulu's The Great is brimming with hilarity, fascinating characters, and powerful commentary. One of the potent storylines involves the budding relationship between Catherine (Elle Fanning) and her lover, Leo (Sebastian de Souza). What begins as an ambivalent dynamic, mostly on Catherine's end, turns into an undeniable connection that unifies them in love.
Perhaps the most admirable aspect of Catherine and Leo's romance is their requited reverence for each other. Sure, Peter (Nicholas Hoult) begins to develop real feelings for Catherine once he moderately embraces her strength and character. But, let's face it, he's no Leo. From the get-go, Leo respects Catherine as a person and is content with being her plaything. And when they grow closer, eventually teaming up for Catherine's coup, he has no problem taking orders from the HEIC (head empress in charge). He really is a ride or die — in more ways than one.
I had the honor of speaking to de Souza about his charming portrayal of lover boy Leo, as well as his on-set experience with Fanning and Hoult. Thankfully, he was completely aware of my high regard for Leo (having read my thirst post prior to our chat), so I didn't have to play it cool. Instead, we mutually raved about the easygoing character while delving into thought-provoking scenes, the challenging task of keeping a straight face during filming, and hopes for a second season.
Source: Read Full Article