Ted Lasso Is the Delightful Show I've Needed Since Schitt's Creek Ended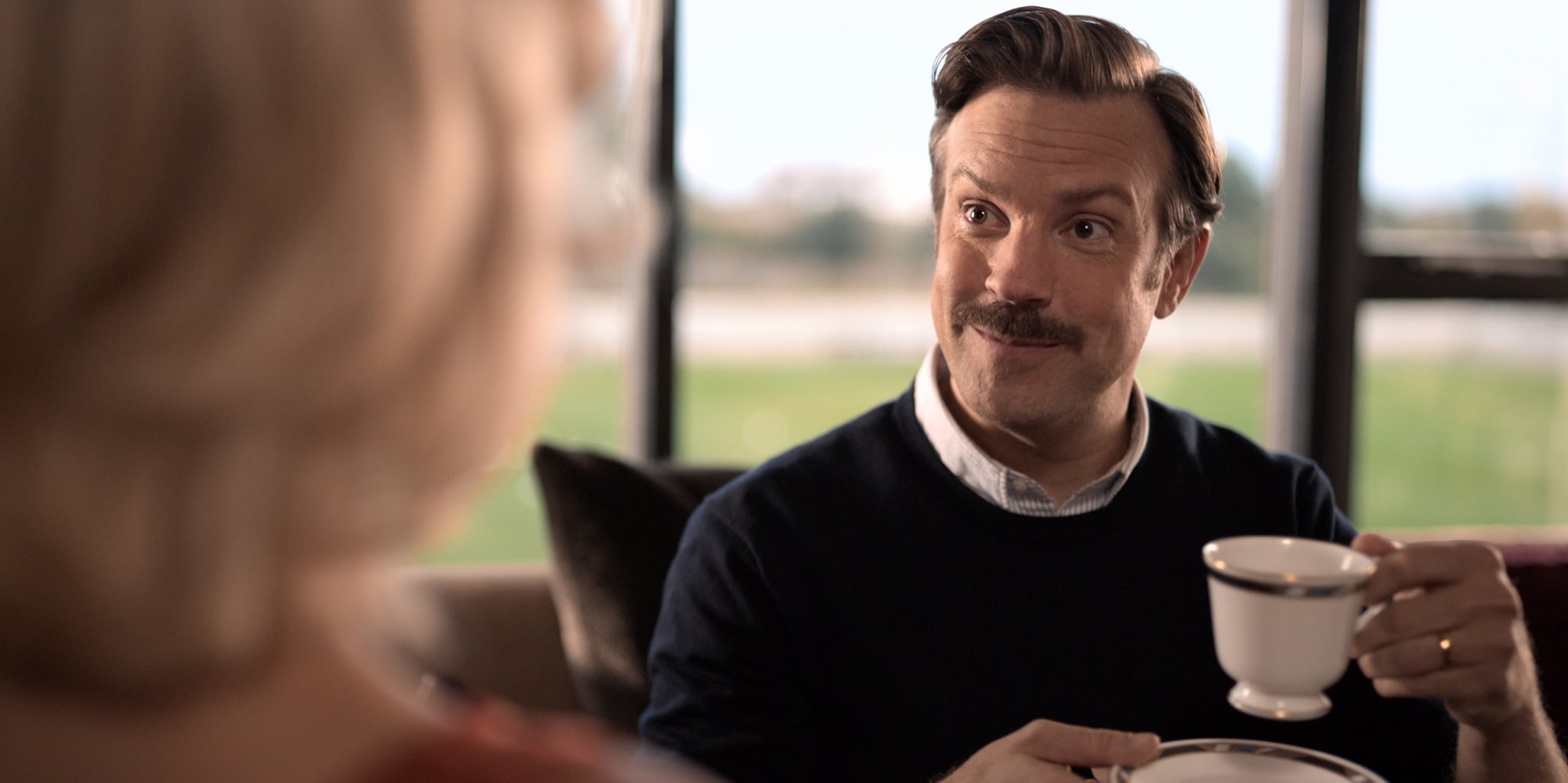 I did not expect Ted Lasso to be my favorite new show of 2020, but as I binged the 10-episode first season in two days, the series quickly climbed to the top of my list. Apple TV+'s show centers on the titular Ted Lasso, an American college football coach who is recruited to lead the (fictional) middling London-based Premier League team, AFC Richmond. Ted, however, has no experience coaching soccer and is about as salt-of-the-earth Midwestern as they come. This sets up a classic fish-out-of-water story that, in lesser hands, easily could have leaned too heavily on tired cross-cultural jokes and not explored anything deeper.
Instead, Ted Lasso thematically occupies the same space as shows like Schitt's Creek and Parks and Recreation. It's heartwarming and gentle, and it leans into the power of community and what we can achieve when we lift each other up. It's a hug of a show, and in this never-ending lockdown, I had almost forgotten what a hug feels like.
Ted Lasso exceeds expectations thanks to witty writing, compelling storylines, and a stellar ensemble, led by cocreator and star Jason Sudeikis. You know Sudeikis, consistently one of the brightest stars on Saturday Night Live during his run from 2005-2013. His comedic chops are a given, but Sudeikis also demonstrates an incredible emotional range. Ted easily could have felt one-dimensional and irritating, someone who is so upbeat that their head is stuck in the clouds. But therein lies the genius of Ted Lasso: while positive and cheerful, Ted is not an idiot, and his optimism is not born out of naivety. He is great at reading people (he knows immediately that the team's star player is selfish, immature, and cocky) and carries his own pain (first seen at the end of episode one during a heartbreaking phone call that reveals Ted's crumbling marriage).
Source: Read Full Article