Spice Girls discuss their comeback, Posh and 'teary' reunion in first appearance as foursome
Melanie Brown, Melanie Chisholm, Geri Horner and Emma Bunton – Sporty, Scary, Ginger and Baby, let's give them their proper titles – spoke about their comeback on Heart Breakfast, the radio show now presented by Bunton alongside Jamie Theakston.
Their upcoming tour, the absence of Posh Spice Victoria Beckham, Glastonbury rumours (no plans, they said, although it would be "quite nice") and Geri being "Granny Spice" were all discussed by the band, who, in typical Spice Girls fashion, took over the show.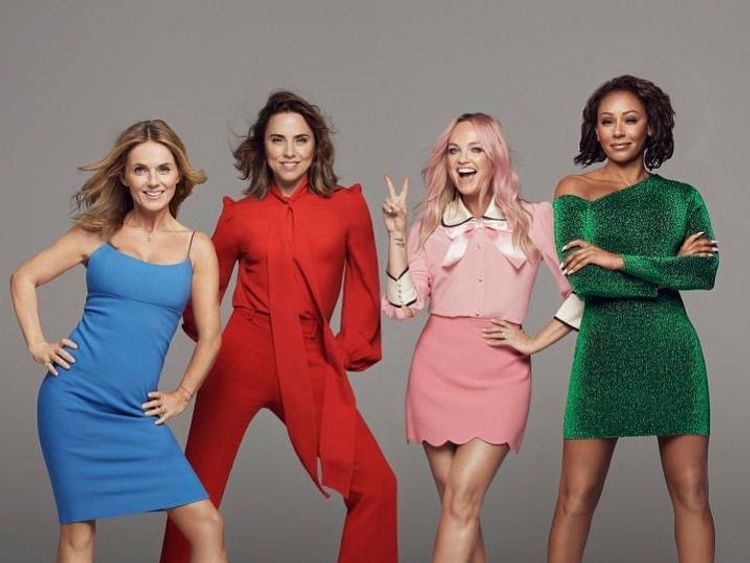 "Girls, I've missed you," said Emma to much chatter as they walked into the studio.
"We've missed you too," said Mel C.
There were jokes about Mel B "behaving herself" as they prepare for their Spice World shows next year – their first shows since the London Olympics closing ceremony in 2012, and their first tour since their last reunion 10 years ago.
She went on to say they were recording a new album, with the rest of the girls chastising her for "fibbing".
Speaking about reuniting without Posh, Mel C said: "It is tough because obviously she's a huge part of the band – she still is… there were times when I was unsure [about reuniting], and we really support each other and the decisions we make. She's really supporting us. That's a big part of our ethos… She's very excited for us."
Mel B said Posh would be joining the girls for their Wembley date, to which the girls laughed.
Following the announcement on Monday, Beckham said she would not be joining her former bandmates, but wished them "love and fun".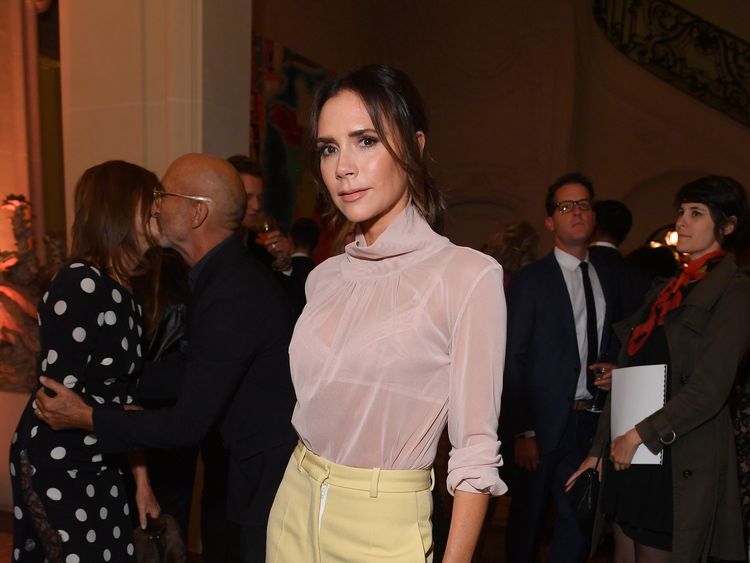 Asked whether they were doing it for the money, they said no, with Geri saying: "When you chase money that's the wrong way round. We actually love doing it.
"Two nights ago we were in my kitchen… we all had this group hug, it got a bit teary."
Replying to the question "who needs the money the most?" Mel B answered: "Me, because I'm divorced."
Geri said: "I love her honesty."
But Mel B later said: "Can I just rectify something? Actually I don't need the money. I'm quite rich. I'm just doing it because I love you girls."
Emma said they would be "celebrating for the women who were around when we came out… it's going to be very special."
One of the most successful acts of the 1990s, the Spice Girls broke records with a string of number one hits including Wannabe, Say You'll Be There, Who Do You Think You Are and Spice Up Your Life.
They first performed as a four-piece after Geri quit the band in 1998, continuing for two years before they split up.
Earlier on in the day, Geri, Mel B and Mel C appeared on Chris Evans' Radio 2 breakfast show.
Mel B teased Geri about her former relationship with Evans, asking: "Is it awkward?"
Evans replied: "It's never awkward … Some of us get on with our exes."
Mel B, who recently went through an acrimonious divorce with Stephen Belafonte, admitted: "Clearly I don't, never have done, never will."
She also said she had dreamt about the band getting back together.
"This is not my job, this is my life and my girls. I wouldn't be here without my girls," she said.
Source: Read Full Article