Sole Mates: KicksTQ and the Air Jordan 5 "Black Metallic"
Over the past few years, street style and sneaker culture has been a fast-growing force in the Middle East. That community is a rising crop of cultural leaders who are sharing their appreciation for sneaker design. The Kuwait-based sneakerhead Tareq Q, better known as KicksTQ, is one of them. 
As the creative director of the agency Out the Box, and an influencer in his own right, Tareq has a unique perspective on the shifting sneaker scene within the region and the styles that are rising to the top — from his favorite silhouette of Air Jordan 1 "Bred" to his Sole Mates selection of the Air Jordan 5 "Black Metallic."
For this installment of Sole Mates, Tareq talks to the team at HYPEBEAST Arabia about how he grew his fascination for sneakers, and how his appreciation for the culture has grown. 1 of 2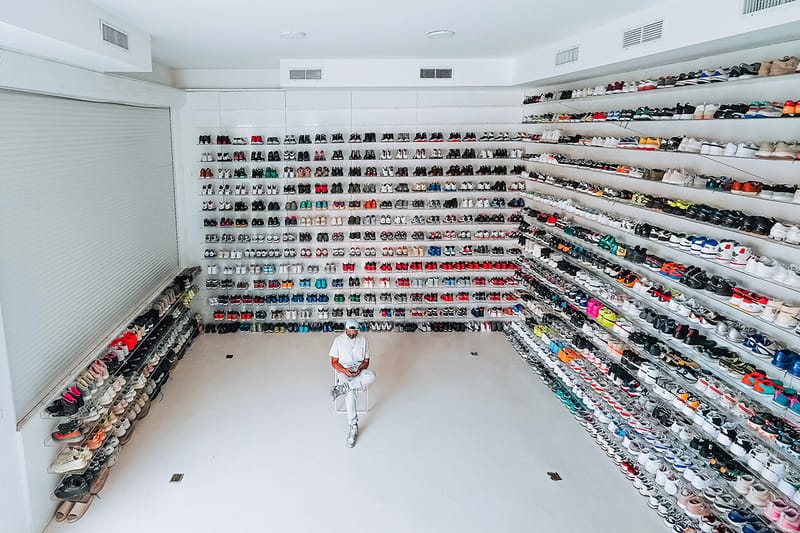 Kickstq2 of 2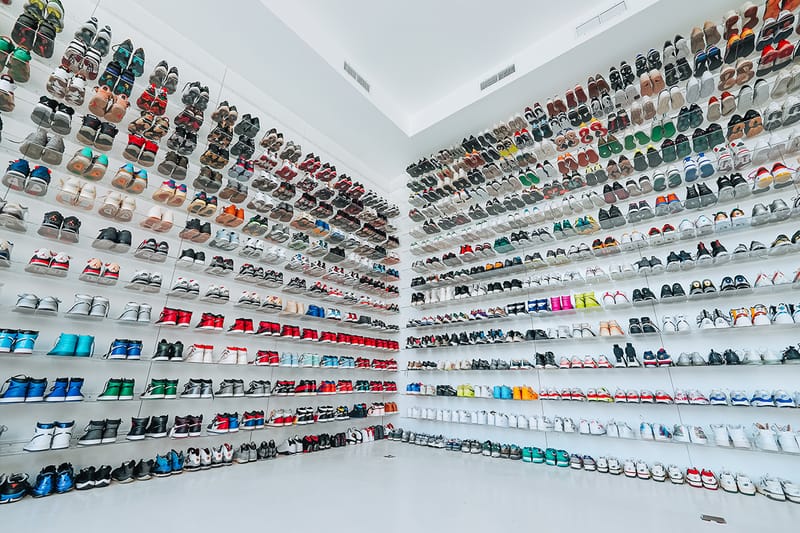 Kickstq
HYPEBEAST: What inspired you to start collecting sneakers? 
I moved to Singapore from Kuwait during the Gulf War. It was there where I was first exposed to sneaker culture. I remember being fascinated by the skaters at school and wanting to look like them. So, I went out and bought some Airwalk's and a deck, but failed miserably at being able to skate! It just wasn't for me. It wasn't long before I came across the kids who played basketball at the outdoor courts of my school and thought I would give it a shot. 
I took a liking to the sport right away and started watching the NBA and the greatest player of all time, Michael Jordan. I became an instant fan and took notice of the shoes he wore. I copped my first pair of Jordan's soon after and the rest is history. 
How would you describe the sneaker community in Kuwait? 
The sneaker community in Kuwait is definitely growing. Many people here from all ages seem passionate and curious about sneaker culture and social media has played a huge role in the growth of the community. 1 of 3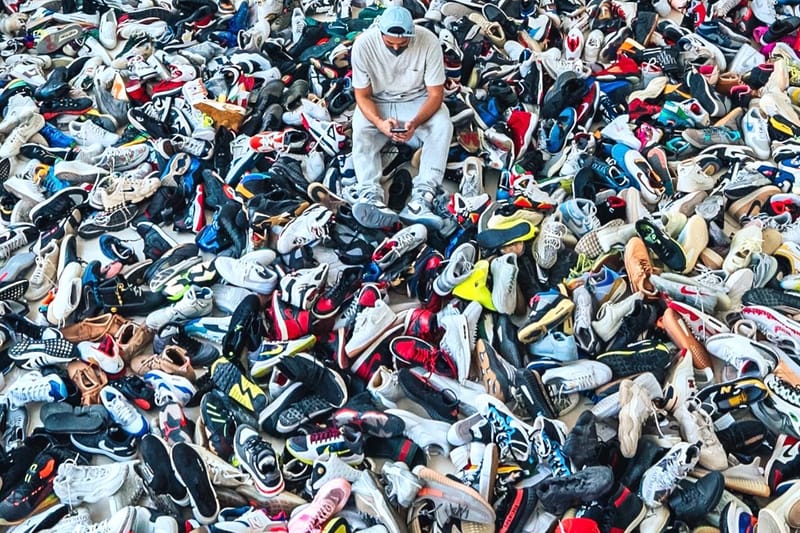 Kickstq2 of 3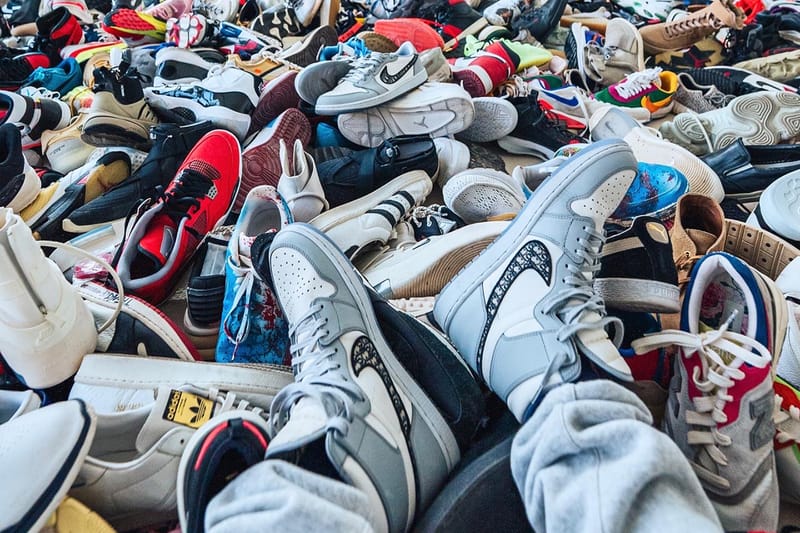 Kickstq3 of 3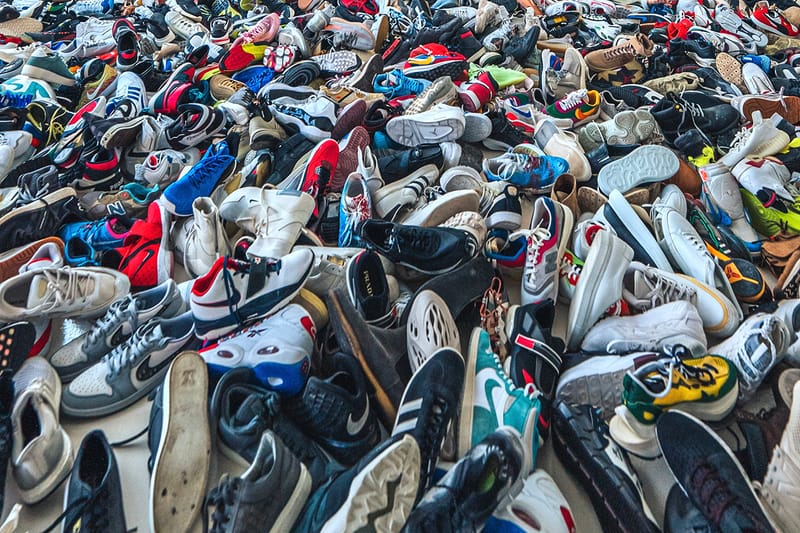 Kickstq
As a well-known sneakerhead in Kuwait, have you recognized a silhouette of choice amongst the community? 
Yes, the Air Jordan 1 and the Yeezy 350 V2.
What does a working day in the life of KicksTQ look like? Talk me through it. 
I typically wake up between 5:30 a.m.and 6 a.m. in order to get to my office early enough to finish up any pending work that concerns my day job. My role as creative director at my agency – Out the Box – consumes quite a bit of time, but I can't complain. Keeping busy is a blessing. 
My day at work usually ends around 7 p.m., and then I head home to spend as much time as I can with my family before winding down.
How would you describe your style? 
I'm still trying to find a name for my current style. I'm usually in a button-up or polo shirt with a blazer on top and cargo pants on the bottom; usually with a pair of Sacai Waffles on my feet… that's been the mood for the past 2 years.1 of 2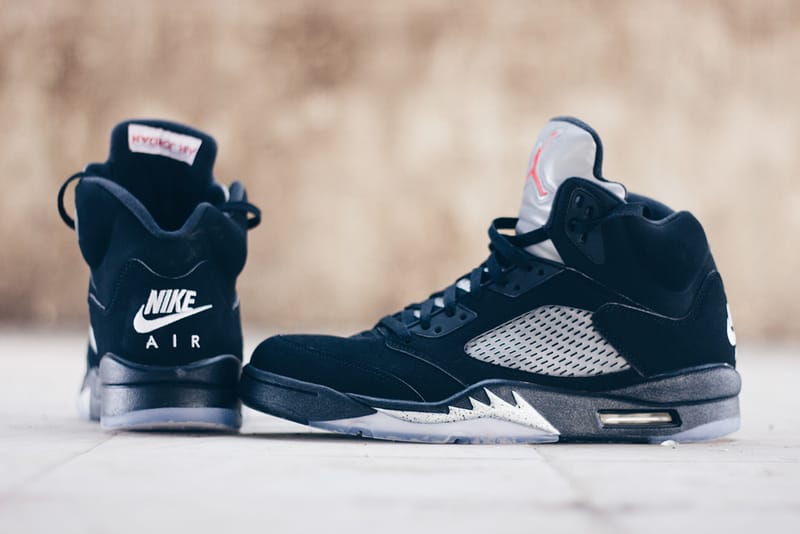 Kickstq2 of 2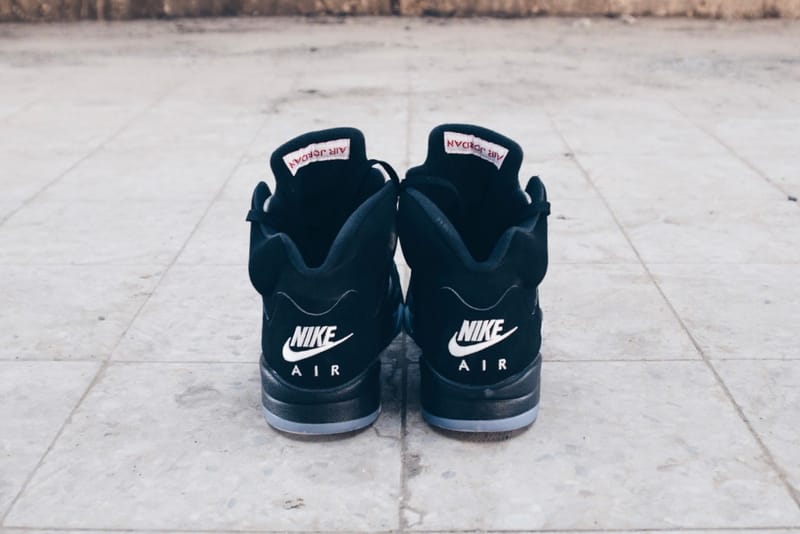 Kickstq
Your Sole Mates silhouette of choice is the Air Jordan 5 "Black Metallic." What do you admire about it and what sets it apart from the others? 
I would say my overall silhouette of choice is the Air Jordan 1 "Bred." It's my favorite shoe of all time, but the shoe that holds the most value to me is the Air Jordan 5 "Black Metallic." The metallic 5s were the first pair of jays I owned. I must have been around 10 years old at the time when I begged my mom to get them for me. She eventually did after some convincing. I wore those shoes to school, I wore them to birthday parties, I wore them everywhere. They were also the shoes I played basketball in every day. I wore them until the soles ripped off. They were so damaged that I had to take them to a shoemaker to help me put them back together. He swapped the soles, but it wasn't long before they crumbled to pieces again after all the wear and tear. I loved those shoes. 
Fast forward all the way to 2016 and my IG account has allowed me to work with Jordan Brand for the first time on a project for Sole DXB — it was a dream come true. This was around the same time brands started to seed influencers (sometimes before release dates). I remember receiving a parcel at home one day and I cut it open to find a fresh Air Jordan box waiting to be opened. I lift open the lid of the box and see a pair of brand new Air Jordan 5 "Black Metallics" in front of my eyes. Nike had taken a retro approach on them that year. 
So, the first pair of Jordan's gifted to me by Nike turned out to be the exact same model of Jordan's I ever owned. Crazy. 
How do you see the sneaker community in Kuwait evolving and what's your hope for that part of the culture as we go into 2022? 
I see it evolving at a rapid pace. I've seen that happen over the last three years. I would credit the community's growth mainly to social media — Instagram in particular.1 of 3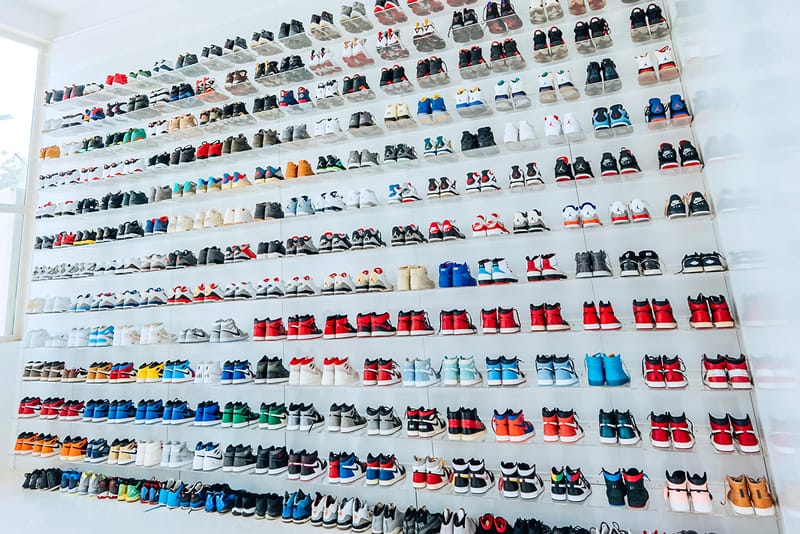 Kickstq2 of 3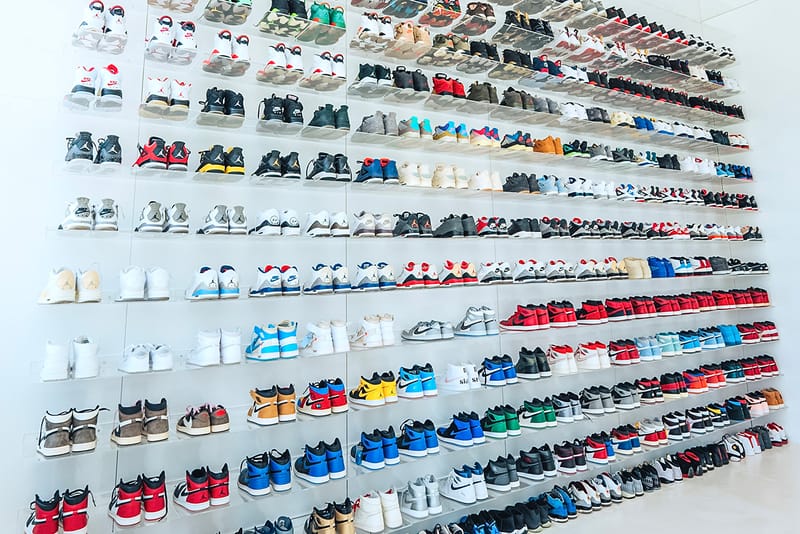 Kickstq3 of 3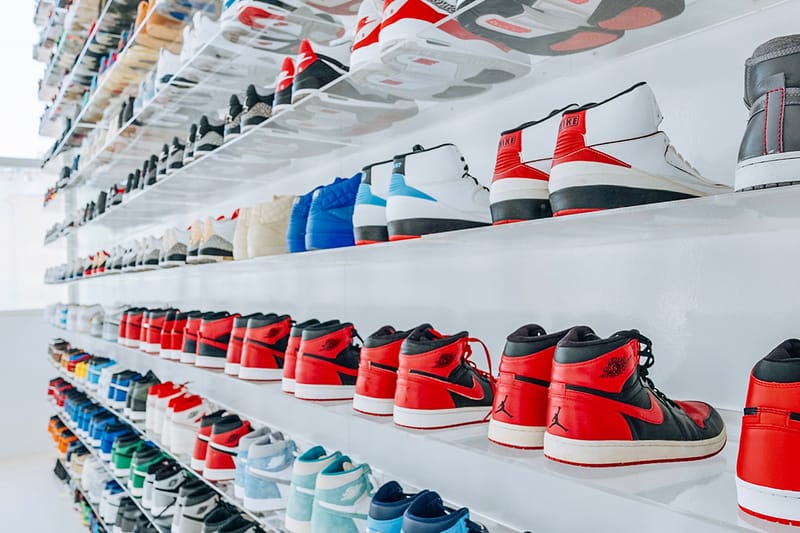 Kickstq
I see a bit of a divide between the reselling community and the sneakerhead purists. I hope that the up-and-coming generation makes time to really educate themselves on the purity of sneaker culture. It would be nice to see the important stories behind the shoes be more appreciated. 
I genuinely hope the culture continues to grow. It's always a good feeling when you can connect to people who have the same interests as you. It's helped bring so many people together and these connections ultimately lead to friendship — I can speak from experience. It's a beautiful thing.
Source: Read Full Article