Ray-Ban Stories Introduce a Seamless Way of Capturing Daily Life
With Ray-Ban Stories, the sunglasses and glasses purveyor is ushering in a new era of hands-free connection that allows wearers to engage with the world around them. Available in the Ray-Ban's baseline iconic frames for $299 USD, with options to add Polarized lenses, Transition lenses or prescription lenses, Ray-Ban Stories are designed for anyone who wants to capture content in a new, seamless way. Partnering with Meta, these smart glasses bring advanced photo and video capabilities to a variety of classic Ray-Ban styles.
The Ray-Ban Stories are activated by a slim power switch at the inside corner of the frames, which can easily be accessed at concerts, one-in-a-lifetime experiences or exciting moments from daily life. Apart from dual 5MP cameras on the front of the frames, the smart glasses still resemble classic Ray-Ban styles like the Wayfarer, Round and Meteor. By rocking Ray-Ban Stories to your next event, the ground-breaking technology allows you to instantly capture photo or video without having to reach for a smartphone or camera.
While futuristic, the design of Ray-Ban Stories has taken privacy concerns into consideration by making it obvious when someone is recording. Whenever a person decides to capture something with the glasses, a subtle LED above the camera lights up before emitting a recognizable shutter noise. Even in the most spontaneous moments, people still have a few moments to get ready to pose for their next picture. Whether Ray-Ban Stories are used in bright, outdoor settings or nighttime events, there's built-in light adjustment technology that creates the optimal settings for every situation.1 of 4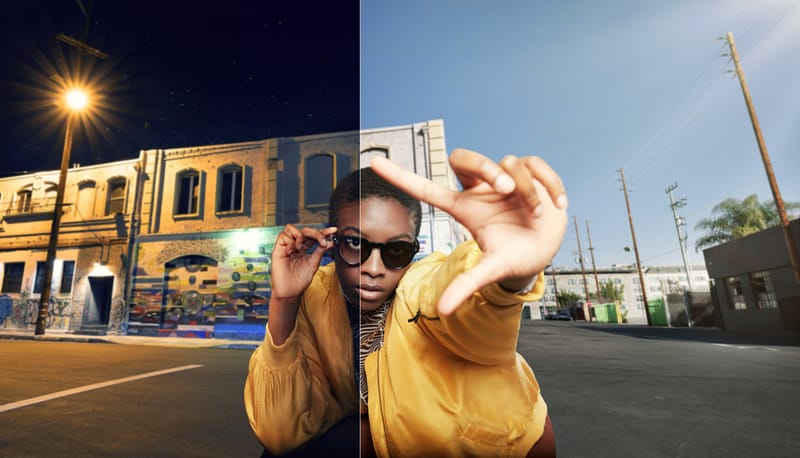 2 of 4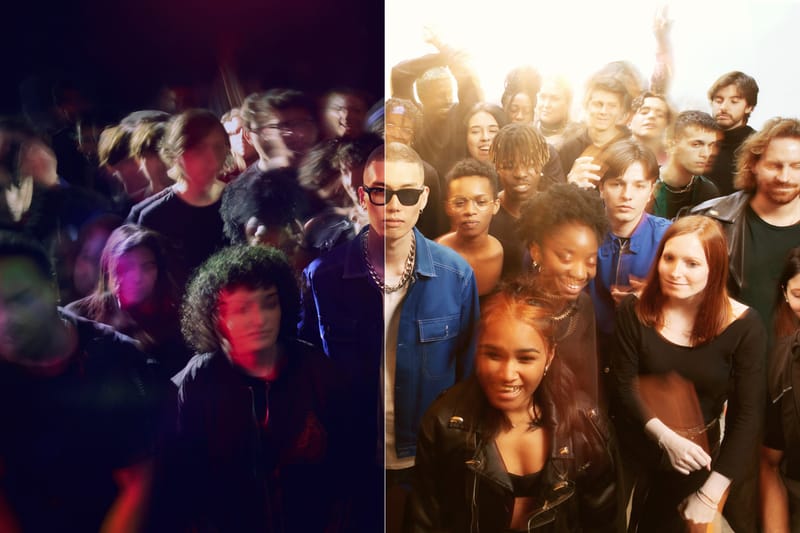 3 of 4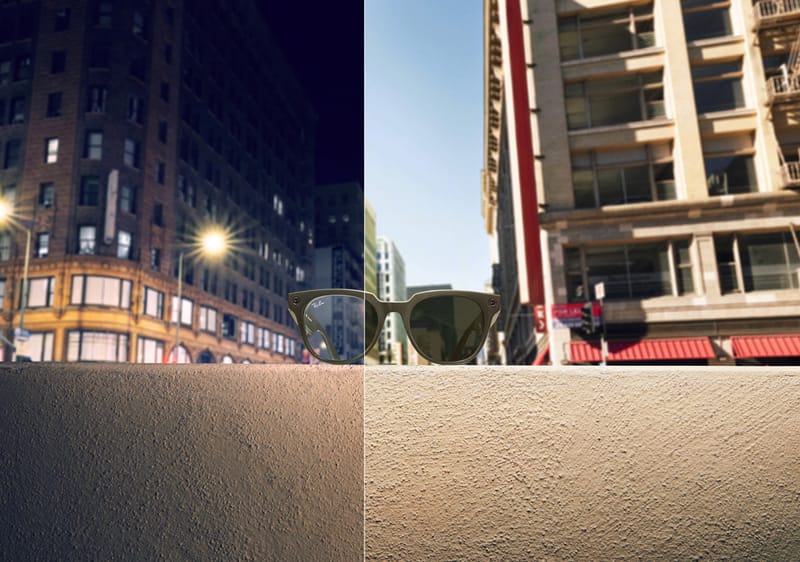 4 of 4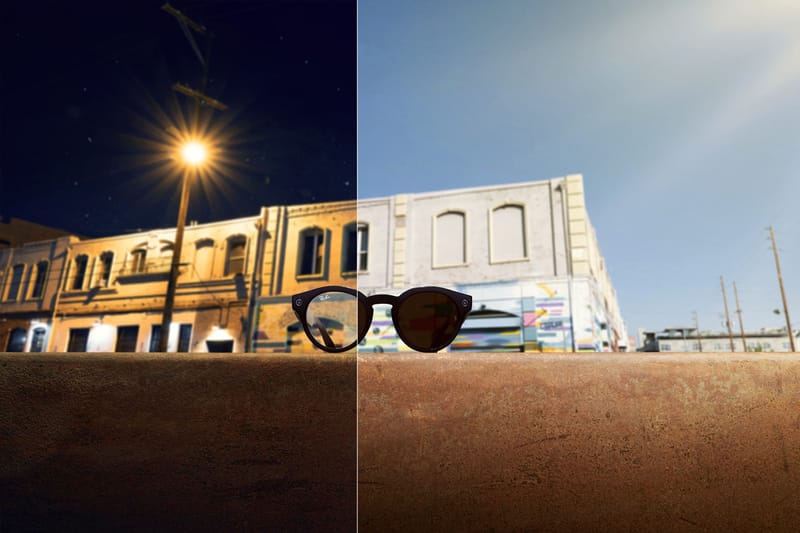 There are also three speakers to provide built-in audio for staying connected while on the go. Featuring Bluetooth and a 3-microphone audio array, people are able to not only take calls with the glasses, but also listen to their favorite music or podcast from their phones. Ray-Ban Stories are also responsive to voice commands to capture content, communicate with friends on Facebook Messenger and adjust media settings. By connecting Ray-Ban Stories to a smartphone, wearers can also use the Facebook View app to view, edit and share content taken with the glasses.
Whether you're making a call or capturing content, just glance at the LED lights on the front to check which mode Ray-Ban Stories are in. The LED lights change colors when different modes are activated or to communicate its charging and battery status. Although Ray-Ban Stories have around six hours of battery life, they also come with a specially-designed charging case to keep wearers connected on the go. Ray-Ban Stories are the next big step towards wearable technology and the glasses allow you to discover new ways to document the most exciting moments of your life without having to look away from what's around you.
Priced at $299 USD, Ray-Ban Stories are available for purchase at select Ray-Ban stores and online at Ray-Ban.com. With a wide range that includes 28 options, head to Ray-Ban's Instagram Shop to virtually try on Ray-Ban Stories to find a pair that best suits your style.
Source: Read Full Article