Megan Thee Stallion, Kehlani, and More Support Rico Nasty Amid Playboi Carti's Tour Controversy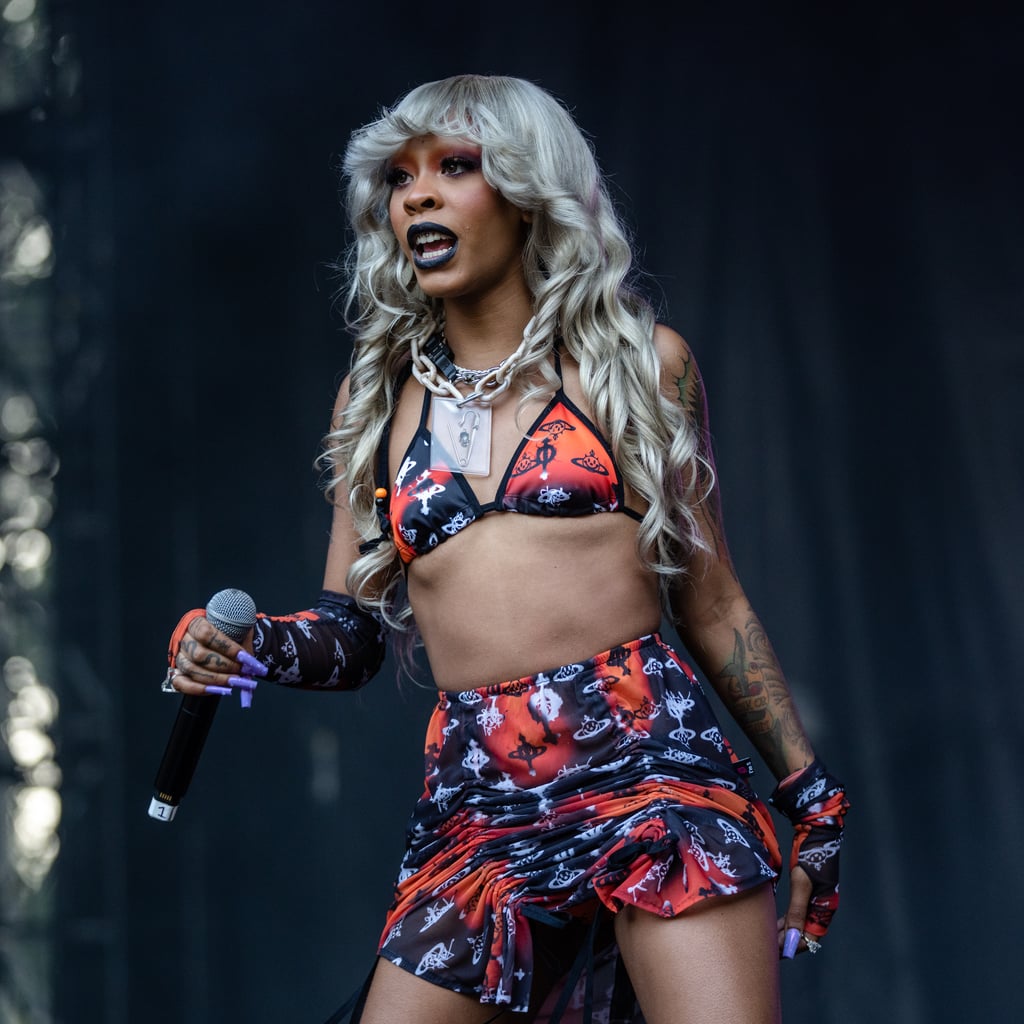 Megan Thee Stallion, Kehlani, and More Support Rico Nasty Amid Playboi Carti's Tour Controversy

Rico Nasty has spoken out about the mistreatment she's endured as an opener on Playboi Carti's King Vamp Tour. This comes after several videos were posted online showing Playboi Carti fans disrespecting Rico on multiple tour stops. The 24-year-old rapper wrote a series of unsettling messages on Twitter over the weekend addressing her struggles. "I dead ass need at least two hours out of each day. To just cry," she tweeted. In another tweet, she wrote, "Crazy how I wanted a tour bus my whole life and now I just be on the tour bus crying myself to sleep every night."
Many people were disheartened to read Rico's sad posts, but the most alarming of them all was her expressing a will to no longer live. "I wish I was dead just as much as y'all do trust me," she tweeted, adding "Y'all win." Rico's tweets were deleted shortly after, but many of her peers caught wind of her distress and voiced their support online. "Rico is a gem of an artist and person," Kehlani tweeted, "i hope you know how epic and special you are @Rico_nastyy!!!!!!!!" Megan Thee Stallion, Flo Milli, Tierra Whack, JT from the City Girls, and others have also rallied in support of Rico.
Prior to her recent tweets, several unfortunate incidents involving Rico have occurred in cities on Playboi Carti's tour. On Nov. 13, footage showed Rico reacting to a bottle being thrown at her while performing. In a video posted online, she demanded to know the person responsible, saying "Who the f*ck was it?" She then told security to "come and get this n****" before jumping into the crowd.
A week prior, she was heckled by a crowd in Los Angeles and booed while fans demanded for Playboi Carti to come out on stage. The following day, she addressed some of those fans on Twitter, calling them an "anti Black ass crowd" and "weak ass little boys wit blonde pubes."
Throughout all the controversy surrounding his tour, Playboi Carti has remained silent about the way Rico has been treated. The tour wraps up on Dec. 23 in Atlanta, and our hope is that Rico won't be subject to anymore trauma. Keep reading ahead to see how celebrities are supporting her.
Source: Read Full Article