Koa Channels the Power of Hawaiian Botanicals Into Face and Body Protection
Driven by Hawaiian philosophies of care, Koa is a contemporary skincare brand that's bringing traditional scents and ingredients into highly effective skin and body products. Offering expert levels of skin protection from the sun and various climate stressors, Koa has launched the Hinoki Citrus Body Cleanser and Hinoki Rose Body Hydrator in new aluminum packaging, which is the latest step in its mission to promote overall well-being.
Founded by three Hawaiian-bred founders, Ty McLaren, Hiro Shinn, and Kapono Chung, Koa is built on the belief that by sharing for ourselves, people can also cultivate care for the world around them. Initially launched as a men's brand, Koa has recently pivoted to offer skincare products for all. "We originally built Koa thinking about the products we wished existed for us. We shifted to being a genderless brand when we realized that the products we developed raised the bar not just for men's skincare, but for everyone," explains Hiro.
The current six-product lineup includes Yuzu Facial Cleanser, Kukui Nut Facial Hydrator, Balancing Toner, and Anti-Pollution Mineral Sunscreen and the two products in its body line expansion. After releasing a full product packaging refresh to bring Koa closer to its core values, the three founders have chatted with HYPEBEAST to share insights on the roots of their formulations and the future of responsible skincare. 
Koa's products are formulated around traditional Hawaiian ingredients. Do you have any memories that relate to the scents in your collection? 
Hiro Shinn: For me, the aroma of tuberose and plumeria carried by the trade winds transports me back home. The light floral notes in our Hinoki Rose Body Hydrator capture that subtle sweetness perfectly.
Ty McClaren: I grew up in Manoa Valley, which is well known in Hawaii for its lush foliage and (near) daily rain. I think the new body collection captures the scents of Manoa perfectly. On rainy days, the valley smells like a misty forest, cool and clean, but on sunny days, the air is sweet and floral, perfumed by the flowers growing all over the valley.
Tell me about developing the new metal tubes for your face wash and moisturizer?
Kapono Chung: The new packaging was developed to move away from plastic. When we started, we had the intention of moving away from single-use plastics, but we didn't have the cash or know whether our product would be something that people wanted. So, we put out an MVP product line with default packaging to test the waters. Now that we understand that folks actually do love our product, we were able to make a larger quantity [with] aluminum, which is infinitely recyclable. 1 of 5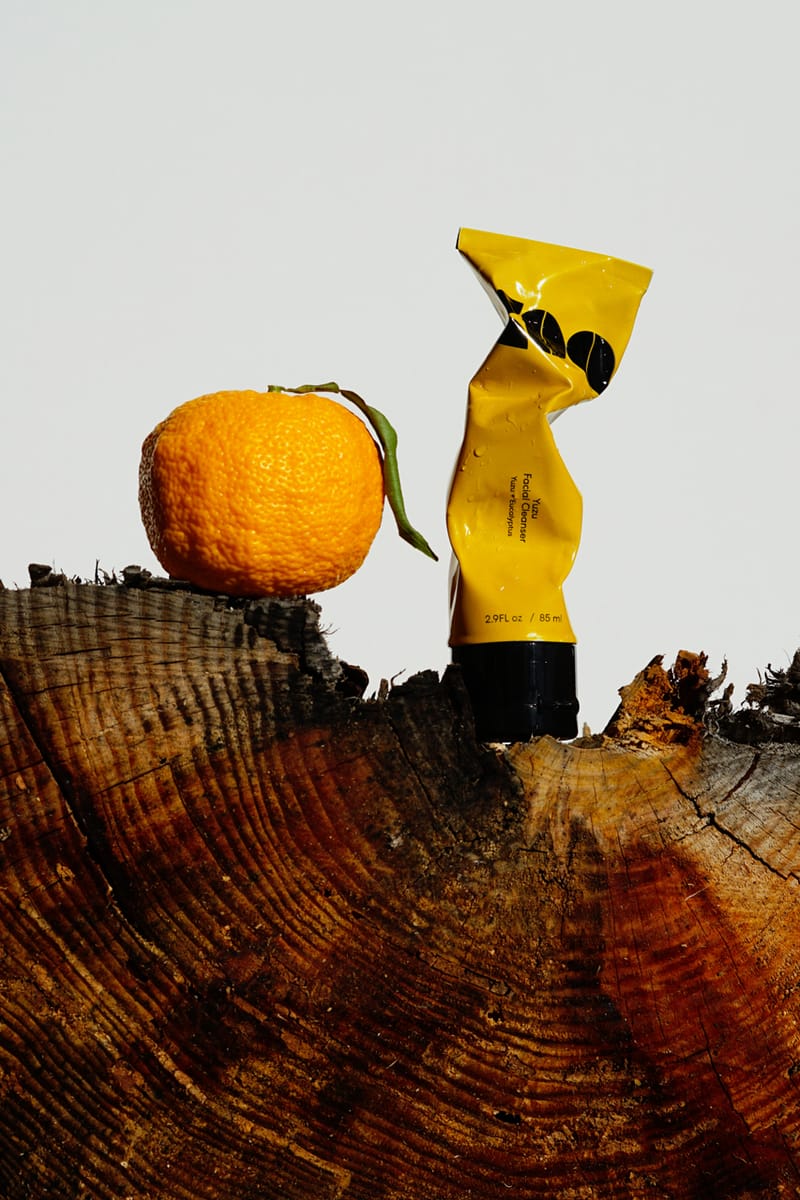 2 of 5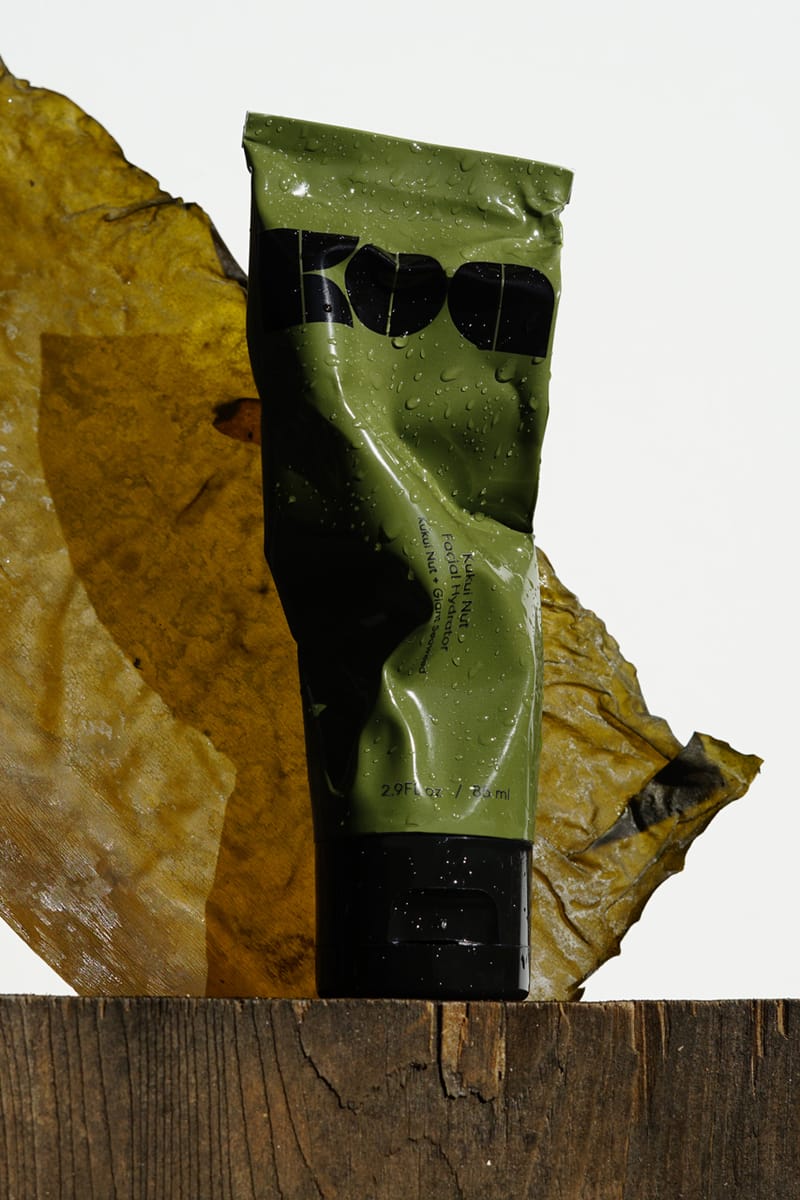 3 of 5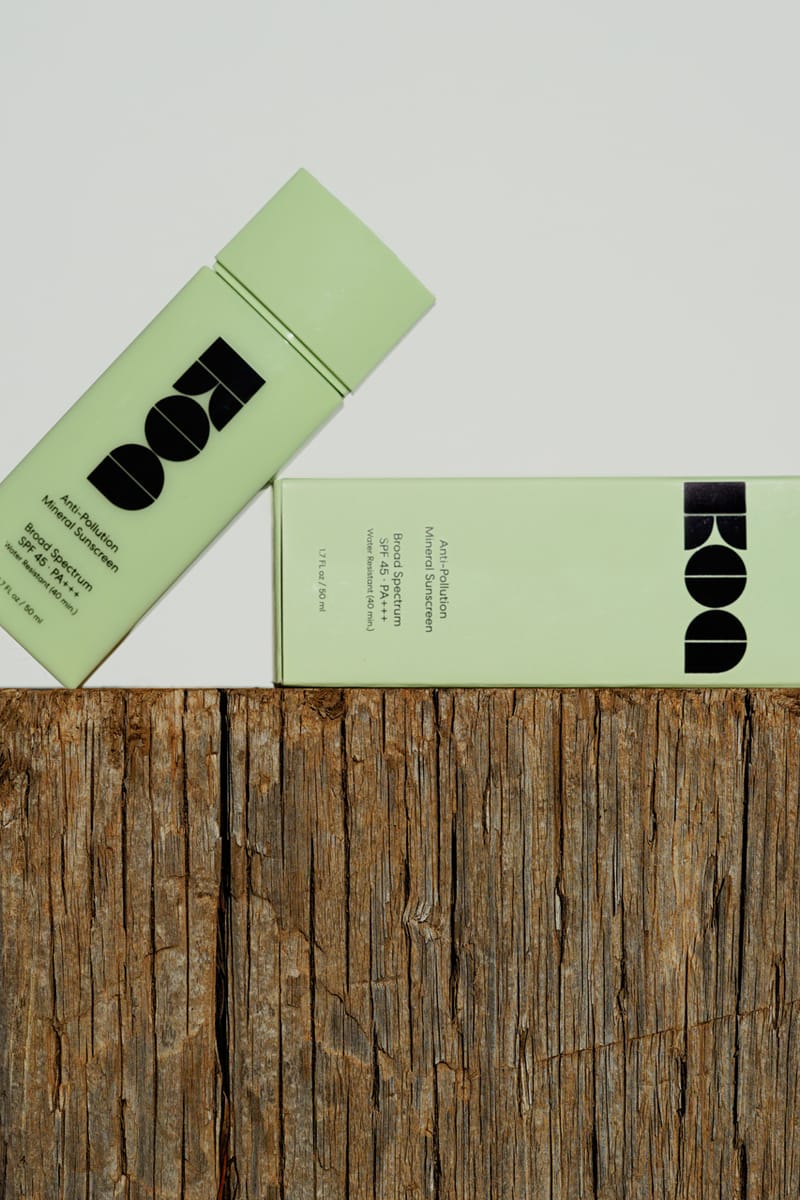 4 of 5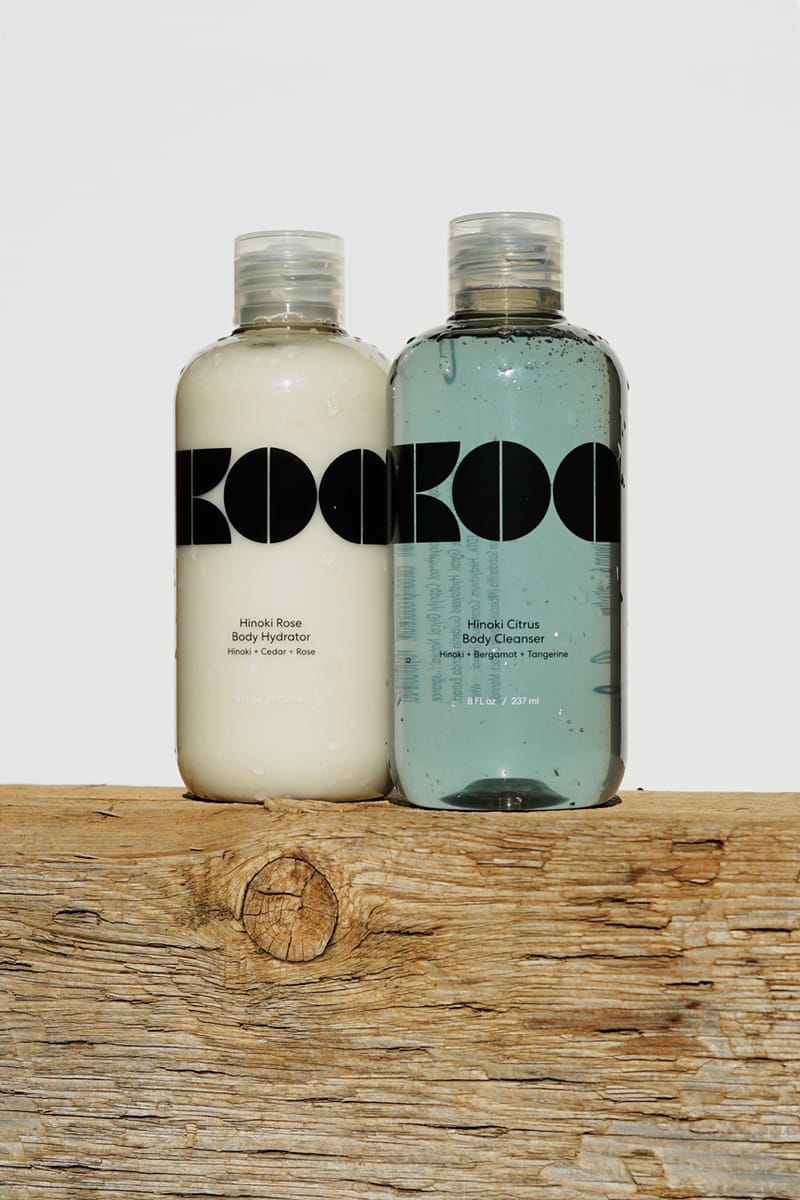 5 of 5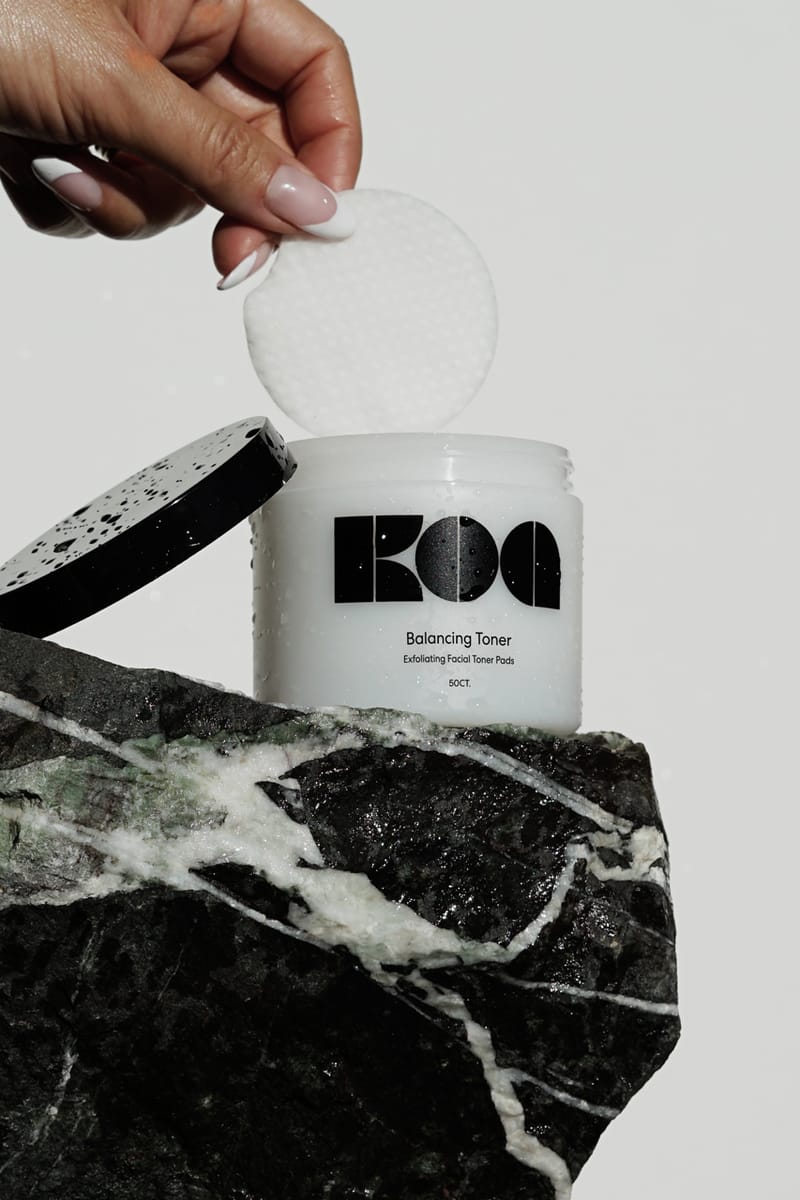 What are examples of climate stressors that people should be aware of in places like NYC?
Hiro: Hawaii's climate zones are the result of collisions between raw natural forces like oceanic activity, rainforests and volcanic ranges. Cities manifest their own climatic patterns. The interaction of human-generated heat and material infrastructure of the urban environment create different microclimates. The most well-known is the urban heat island (UHI) where temperatures in metropolitan centers exceed those in the surrounding areas. You also have "urban canyons" where tall buildings with long shadows reduce direct sunlight at street level– the canyon floor.
The parallel between our Hawaiian and NYC microclimates is that temperature, light and humidity conditions can dramatically change in a matter of meters. Koa products are designed to work across conditions, protecting and nourishing skin whether you're surfing the waves or the subway.
Looking ahead, what will be the next big thing in sustainable package design?
Kapono: I think we're all trying to understand what the issues of sustainability are and where each company can impact them. There's a lot being thrown out there, and because "sustainability" is a trend, we aren't all pointed in the same direction. At Koa, we believe in reducing our Carbon footprint. We've taken small steps towards that, first by being carbon neutral and second by always trying to improve our packaging.
An overlooked offender in our eyes is transportation and shipping, whether it's on a boat across the Pacific or in a truck to your home. One immediate way to reduce emissions is to use lighter weight materials. This is a huge reason why we never used glass. In the near future, I think companies will aim to dehydrate products and send a powder or tablet containing the ingredients for you to be able to add water to straight from your tap.
Thanks Ty, Hiro, and Kapono. 
The Hinoki Citrus Body Cleanser, Hinoki Rose Body Hydrator and offerings from the original facial line are now available for purchase at Koa's website. For daily inspiration around skincare, routines and products that promote collective well-being, follow the brand on Instagram at @livingkoa. 
Source: Read Full Article